OJ Simpson Net Worth; Still Juice to Squeeze?
O.J. Simpson is a former footballer who rose to fame when he first won the Heisman Trophy in the year 1968 as the running back for Southern California University. His Net Worth has climbed like his records and dropped like a fumble.
During his NFL career, he led the league in the rushing yards four times in a single season. Simpson was the first player in the history to rush over 2,000 yards in a single league season.
Under his name, Simpson set various records rushing and touchdowns yards in a single season that have since been broken. Before Simpson retired from NFL in the year 1979, he was pursuing an acting career.
He was a famous commentator for television's Monday Night Football before collaborating with the Hertz rental vehicles for which he performed commercials in the early 1990's. In the year 1992, Simpson divorced Nicole Brown who was his second wife. During this times, his net worth was estimated to be $10.8 million.
However, that would dwindle after Simpson was accused of murdering his wife and Ron Goldman who was her friend. After a trial, he was found not guilty. However, Simpson was found liable in the wrongful death case that was filed later by the victims' family. The court ordered him to pay $33.5 million.
How much is OJ Simpson net worth?
O.J. Simpson's bank account was once flush, but he currently has little cash left from his early days when he was a high-earning football star. According to Celebrity Net Worth, he currently has a net worth of approximately $3 million while others estimates Simpson's net worth to be $250,000.
Before divorcing his wife in the year 1992, his personal net worth was $10.8 million which equals to over $19.2 million as of the year 2017.
The divorce settlement committee revealed that in the year 1992, he was earning $55,000 per month. Much of his income originated from Hertz Car Rental Company where he served as a spokesperson for 20 years.
Since the trial of Nicole Brown and Ron Goldman, money has seemingly been difficult for him. Despite being acquitted in the popular criminal case, he was found guilty in subsequent civil suits, and he was directed to pay $33.5 million to the Goldman and Brown families.

OJ Simpson – Awards And Accomplishments
He earned various accolades during his professional football career and college. He set several records in NCAA, and he was recognized as the Collegiate Player by the NBC. In the year 1972, he was recognized as the most valuable NFL player of the AFC.
When he broke the single-season rushing record in the year 1973, he was the NFL's most valuable player. He also earned Hickok Belt Professional Athlete ward of the year. After his retirement, he was inducted into College Football Hall of the Fame, Rose Bowl Hall of the Fame, Pro Football Hall of the Fame and USC Hall of Fame.
OJ's Life and Money after the Release
Most inmates usually need help paying rent and after figuring out for so long how to get help paying for a lawyer. It's especially hard after being released from prisons, but getting emergency cash has not be a big issue for Simpson. He is believed to have started collecting his NFL pension at the age of 65 which inflated his benefits to an estimated $10,565.
He was in prison for his 65th birthday in 2012 which means more than 62 months of his payments have been left untouched.
Conclusion
His personal value has been estimated to be $3 million, and he receives an actor's pension of approximately $1,700 monthly. Also, Simpson will be in the position to collect 3,538 per month as social security benefits.
According to the law, Goldman and Brown families are not able to use or touch these funds to settle the judgment against him. In the year 2017 he said that if released, he will return to Florida.
If you're interested in other bazaar celebrity net worth stories see or articles regarding Johnny Depp's net worth  or Kayne West's net worth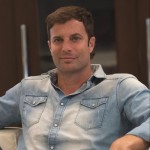 Ethan founded OfferEDGE in Dec 2013 with the mission to unify the financial quadrants through a system that allows businesses to be seen when consumers use a Single Sign On across Lending, Credit, Money and Real Estate. Taub invents the offers and IP, while overseeing all aspects of the company. He also has orchestrated the company's earned media across the brands Loanry®, Cashry®, Debtry®, Budgetry®, Billry®, Taxry® and more. This includes over 500 publications that have been featured across the web.
He has more than 18 years of experience in C-level Management, Sales, Marketing and Product Development across billion-dollar brands to innovative technology start-ups. Taub holds a degree in Economics from the University of California, Berkeley.