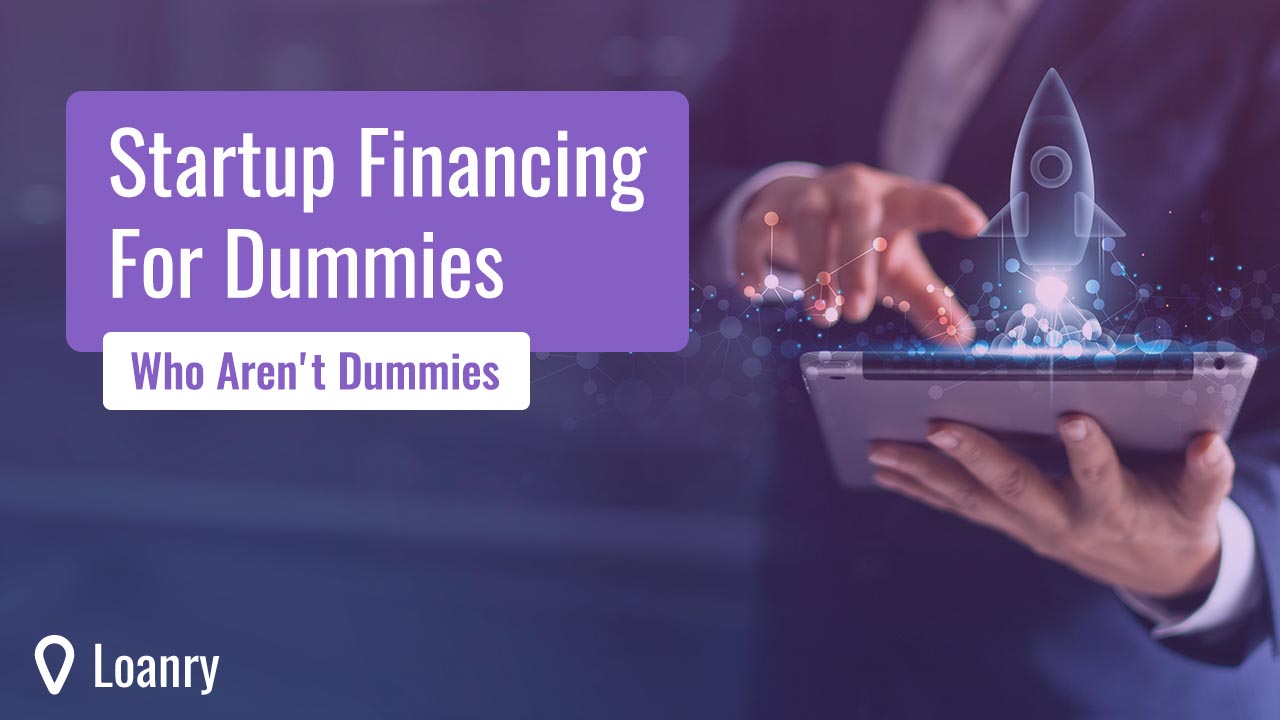 So you have a fantastic idea for a business startup. What now? First, you need to know that you can do anything you set your mind on. You can become a successful business owner with a small idea and huge dreams. You'll need startup financing, however.
Helpful Tips for Startup Financing
You can use a variety of methods to gather the funds you need to put your startup in motion. These are 20 helpful tips you can use to launch your startup idea and then catapult your business to the next level.
1. Figure Out How Much You Need
The very first step in your venture to find startup financing should be to determine how much you need. That way, you can work your way toward reaching your goals with as little stress as possible. Sit down and think about every aspect of your business you need someone to finance. Marketing, promotions, equipment, payroll, and building rental are examples of some of the elements of starting a business. You will need to have all of those bases covered in the financing you receive from the entity that invests in you. Be sure to add a little extra to ensure you have everything covered.
2. Review Your Savings
The first place to look for startup funds is in the mirror. You're the person who has the vision and talent to launch a business. You should be the one to come up with the first lump of cash for the journey. Your contribution to your project doesn't have to be large. In other words, you can use $1,000 if that's all you have in your savings account to use. The point is to invest in yourself because you believe in your abilities. The money will come back to you tenfold if your business plan is successful and viable.

3. Liquidate Your Assets
Take an inventory of all the assets you can liquidate for the good of your project. You can find a buyer for just about anything if you search in the right places. For example, you can take your jewelry, musical instruments, and electronics to a pawnshop that can offer you funds for them right away. You could also list the items on an online auction site and allow people to get into bidding wars over them. The classified ads can be your friend if you want to list a yard sale. Alternatively, you can sell your items using your favorite social media outlet.
4. Talk to Known Potential Investors
Known potential investors are people you know who might be interested in seeing you succeed. These people might be family members, coworkers, friends, acquaintances, and part of your social media network. It's best to start here because you may not have to repay any funds you receive from this effort. Explain your vision to these people and let them know how it might be able to help them. For example, your inner circle of friends might like it if you open an automotive repair franchise where you can fix their cars. They might be willing to part with some of their cash to see that dream manifest.
5. Create a Profile for Unknown Investors
You can also create a profile for potential investors who don't know you. Search for crowdfunding sites where you can explain your mission and urge investors to put their faith in you. The key to gathering funds from crowdfunding sites is to appeal to other people's emotions. You'll also need to have an eloquent way of presenting your idea to the world and convincing them it will work. Some crowdfunding sites provide loans, and some provide funds you don't have to repay. Perform research to ensure you connect with the type of funds you want.
6. Visit Your Local Bank or Credit Union
The next stop could be your local bank or credit union. These entities may be willing to offer you a business loan for your startup if you've been with them for a long time and have proven yourself as a reliable customer. A reliable customer is someone who keeps a positive balance in his or her bank account and ensures some money stays in the account at all times. You may be eligible to receive assistance from your bank if you meet those criteria. The bank will perform a normal application, and your interest rate will vary depending on your credit score if approved. You can use those funds to get your business venture underway.
7. Search for Government Grants
The government is a great place to look for the funds you need to start your business. You may be eligible for grants that you don't have to repay. Sift through the government's websites to find a grant for which you qualify. You could be eligible because of your location, gender, race, or business characteristics. If interested, you can complete an application and submit any documents they require.
They will most likely want you to provide a workable business plan. Your business plan is essential because it will show them how you intend to profit and serve the community with the services and products you provide. Ensure that you are thorough with this process. You may have strong competition for the grant. Therefore, you need to put every detail possible into your business plan and description.
8. Check out the SBA
The Small Business Administration has a plethora of business loans you might qualify for. Their purpose in this world is to help people get the funds they need to start or improve their businesses. A great opportunity could be available to you through this organization. Take a minute to stop by to see what you can gather and how many loans you might qualify for.
9. Join Some Competitions
You may be able to get some money for your business by joining a competition for small businesses. Some organizations give grants to business-minded people who have amazing ideas. You can present your ideas through an application process. Maybe you'll be chosen, and you'll get most of the funds you need for your venture that way.
10. Work Extra Hours
The power is in your hands to earn extra money little by little to support your plan. You can start by asking your employer to give you extra hours at your job. Maybe you can fill in for people who call out sick or leave early. Perhaps you can add an extra day to your schedule. You can then take the funds you earn and put them towards various aspects of your business. It might take you some time to gather the funds that way, but you'll be proud of yourself in the end.
11. Use Your Credit Cards
A high limit credit card for new business might be just what you need to finance your new journey. If you have one already, you can go ahead and charge something to it. You can apply for one if your credit is good, and your income is even better. A few thousand dollars might be enough for you to get started at the very least. You can complete a prequalification application if you want to know if you're eligible. That way, you won't decrease your credit score or add an inquiry to your report.
12. Perform Odd Jobs
Odd jobs can help you add a little extra to the account where you have money for your business. A world of odd jobs is out there for you to take advantage of. You can find these jobs in the classified ads, on classified websites, or at your local laundromat. They're jobs you can do at your leisure to make extra money for your goals. Examples of such jobs are grass cutting, snow shoveling, babysitting, dogsitting, house watching, and more. You could also get involved in the rideshare movement. You can earn extra money driving people around if you own a reliable car.
13. Look for a Partner
Another way you can ensure that you get the money to fund your business is by getting a partner involved. Again, this can be a friend you've known for many years or a member of your family. It's best to partner up with someone you love and trust to prevent issues from arising. You can approach this potentially interested party with your business plan so that he or she can see that you have a solid plan in effect. Take some time to share with that person the benefits of getting together with you on the journey.
14. Maximize Your Tax Refund
Don't forget that you have a tax refund you can use for your business as well. You can get the most back by using special tools to maximize your refund. Completing your tax forms with the help of a software program can be beneficial. You can also get some help by speaking to a tax advisor about your return. Tax advisors are excellent sources of help because they receive updated training each tax season to help their clients get the most out of their returns. A large tax return might be just what you need to get your business rolling.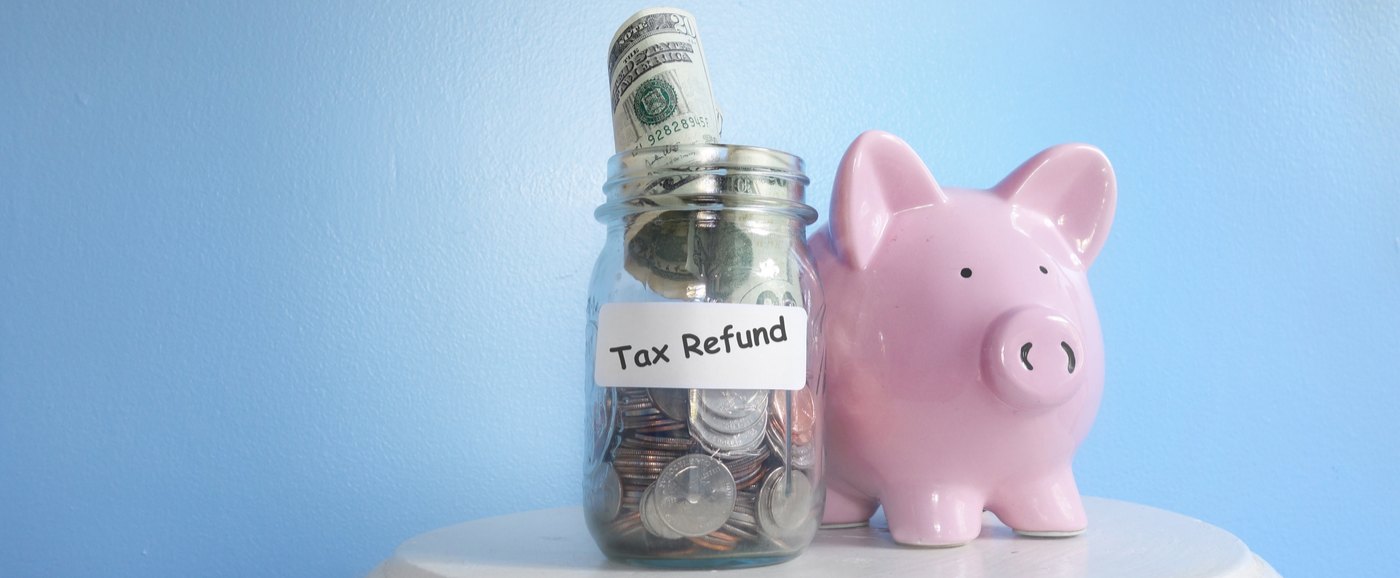 15. Get Thrifty With Your Life
Now is the time to save money by being thrifty in all respects. Every penny you pinch can help support your new business idea. You can cut costs in all areas of your life. Take shopping, for instance. You can start taking advantage of coupons, promotional offers, and grocery store membership cards. It might take you a few extra minutes to complete an application for a card, but the money you save can be astronomical.
16. Reduce Your Household Bills
You can also look at your household bills if you need another way to save money. Think about your cellphone bill first and whether you can remove some of the features that are costing you extra money. Next, look at your car insurance bill. You can play with the deductibles to change the monthly premium if you need to save money for a little while. You shouldn't leave yourself without the appropriate coverage. However, switching things up to save money for a few months is a good way to save. How about your cable or internet bill? Perhaps you can stand to have a lower internet speed for a while. Maybe you can remove one of those premium channels as well. It's just a thought.
17. Change Your Withholdings
You might be able to change the withholdings on your work tax form for a little while if you qualify for the exemption. You'll need to meet the two requirements necessary to do it. You can then save a little bit of money while you work. However, the IRS may remove you from the exemption if something happens that causes you to become disqualified from the exemption.
18. Search for Venture Capitalists
Venture capitalists are people who offer to invest in other people's business ventures. They do so in exchange for ownership of part of the business. It might be a good way for you to get on your feet. Of course, it would require you to trust another person or entity, so it may or may not be for you. You can find some providers by using venture capitalists as a search term and seeing what the search engine turns up. You might be surprised to find that many entities offer this assistance.
19. Find a Corporate Program
Some corporations like to help small business-minded individuals build their companies from the ground up. That's another avenue you might want to take if you truly want to thrive in business. You can use the same process to find a corporate program as you use to venture capitalists. You might be surprised at the number of corporations that want to help small businesses come alive.
20. Request Donations
Finally, you could use a strategy to request donations from everyone you come in contact with. Post donation buttons on all of your websites and social media pages. Put links to where your visitors can donate if you make videos as well. That way, people know that you would like them to support you. They'll send you some money if they care about you or your venture. You can't expect anyone to donate, but every little thing you do to help your cause will get you closer to achieving your goals. It only takes a little bit of time to send out donation requests.
Contact Us for Additional Support
You should have a firm grasp on how you can get startup financing for your idea. However, we're still available if you need further assistance. You can use various methods to reach out to us with your questions and concerns. We advise you to connect with our new live app to find the resources you need for your journey, however. It's called the Goalry Mall, and we put it together for people just like you: people who want to reach their most desirable financial goals. It would be wise to visit the mall to see what it can offer you. We spent countless hours and put all of our efforts into designing something that would simplify your business venture. Check it out, and you'll be amazed by how it works.
About the Goalry Mall
The Goalry Mall is a virtual app designed like a shopping mall for your convenience and entertainment. Its contents are serious, however. We designed it like your favorite shopping mall so that you could easily find educational materials, loans, tips, and even other people who share the same goals you do.
The mall has a main entrance where you can apply for a member key to navigate the site. It's like the security desk at the mall where you would show your credentials to gain access. Once you get in, you have a choice of visiting one of three floors that will help you meet your goals.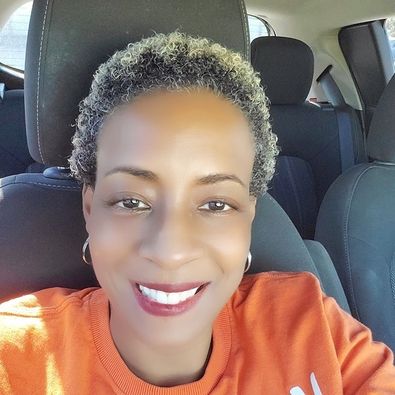 Timiarah Spriggs is a personal finance writer who specializes in credit score growth and smart budgeting. She share budgeting, saving, and financial planning advice with various renowned finance shows, podcasts, and finance sites. Timiarah discovered the world of personal finance out of necessity. Her passion lies in helping consumers stay afloat in the world of finance and become masters of their profiles.