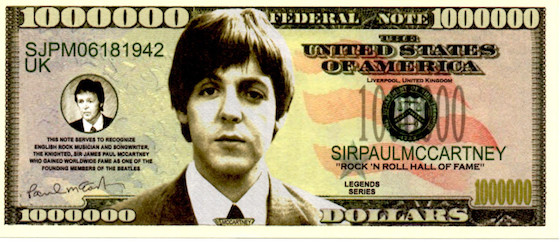 As one of the most insightful bands in pop music history, the Beatles certainly had some thoughtful things to say about money and personal finance! If you dig deeply into the lyrics of some of your favorite songs, you will find some real gems that you can use in your everyday life. Let's take a look.
1. Song Title: "You Never Give Me Your Money"
Lyric: I only give you my situation
The premise: The writer laments the fact that he cannot get money from his loved ones.
However, the song also goes into detail about how the writer does not give his loved ones any attention outside of wanting money from them. Does this seem like the right way to treat people? If you want to create a good financial structure, then you need a good social structure as well. Your financial health depends on how you treat people, especially the professionals who can help you with your money and the personal friends who can help you out of a financial hole.
2. Song Title: "Tax Man"
Lyric: Be thankful I don't take it all
The premise: The Beatles write a poignant song about paying taxes.
The more you earn, the more you owe – unless you have the right plan in place. Regardless of how you make your income, you must always remember that the taxman is waiting with his hand out to take a substantial percentage of the money that you bring in. In order to lower his share, you need to have a plan in place. You must keep meticulous records, and you need to protection of a banker, accountant and lawyer who are all on the same page. If you are starting a small business, this will be your most important business continuity expense.
3. Song Title: "Eight Days a Week"
Lyric: Ain't got nothin' but love babe, eight days a week
The premise: A man repeats his love to a woman, telling her over and over that he has nothing but love, but he has it eight days a week.
He'd better repeat himself over and over, because he needs to distract her from the fact that he can't pay any bills! Part of your love for loved ones is making sure they are financially sound, even if you are gone. Life insurance, a good credit score and a high net worth say more about your love than trying to extend the week to fill your lover's heart with distractions!
4. Song Title: "With a Little Help From My Friends"
Lyric: Oh, I'm gonna try with a little help from my friends
The premise: Having friends allows the man in the song to have love, companionship, fun and opportunity.
This song is all about "knowing the right person." Creating good finances in your life is all about knowing the right person as well. You need to have the right financial advisors, accountants, lawyers and personal-finance bankers. This becomes even more true as you earn more money later in life. You may even find yourself in an emergency and need help paying rent. Friends can offer you emergency cash loans, but that's what you call a lot of help from a friend. Yes, you have to earn money by yourself, but keeping it is a team sport!
You can find endless popular songs about money. Some talk about struggles starting a loving relationship and start with looking into wedding finance options and end taking loans for wedding expenses. Other popular songs about money talk about  'Mo Money Mo Problems'. I wouldn't take financial advice from many of these stars, but money advice does come free from some bands that have your best interest. Songs can lead to understand the cautions of quick cash loans or when it might be a time to find out how to get help paying for a lawyer. We always advise to look at the risk of financing anything. Using cash loans online may help solve a needs today, more often than not it leads to stress. You not only have to pay off emergency cash loans, but short term loans lenders have various interest they charge.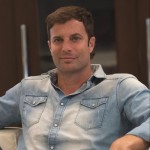 Ethan founded Goalry, Inc in Dec 2016 with the mission to build the world's first and only Financial Goal Mall. One place to reach financial goals and comparison shop for any money matter. Taub invents the IP for the finance stores within the mall, while overseeing various aspects of the company. He also has orchestrated the company's earned media across the finance stores: Accury®, Billry®, Budgetry®, Debtry®, Cashry®, Creditry®,  Loanry®, Taxry® and Wealthry®. This includes over 1200 blogs, 400 videos, thousands of social post and publications that have been featured across the web.