When traveling on vacation or even for business, people assume that souvenirs or flights are the most common budget busters. Yet meals can easily max out credit cards and travel finance limits. Finding money-saving ways to eat well when traveling can help people keep their finances in control. Review our following money savings tips and enjoy eating well while on vacation.
Research Meal Discounts Before You Leave
Many restaurants, delis and local eateries feature meal discounts and promo codes. Also, banks and credit card companies offer cash back points when paying for meals. It's important to compare credit cards because they all offer different types of discounts. Check out these meal discounts before leaving on the trip. Then plan to stop by the eateries if walking or driving through that location. Try out sites such as Yelp, Groupon, LivingSocial, Valpak and Restaurant.com.
Get Hotel Rooms with Kitchens
Restaurant prices are high because travelers pay for the meal prep and for the experience. Cut out these costs by fixing meals in the hotel room. Buying fresh food allows a traveler to make leftovers so they don't have to dine out every night.
Tips to making meals when traveling:
Bring along utensils and coolers, if possible
Shop at farmer's markets, small groceries, and pantry aisles in retail stores
Only purchase what everyone will eat to avoid waste
If using new ingredients that no one has tried before in the travel group, seek advice from locals about meal preparation
Keep in mind that hotel rooms with kitchens normally cost more to book than standard rooms. It's always best paying through savings, but sometimes getting away is important for your overall well-being. So if you have to take an emergency-like circumstance into consideration then there is an option to use a vacation loans to pay for your trip.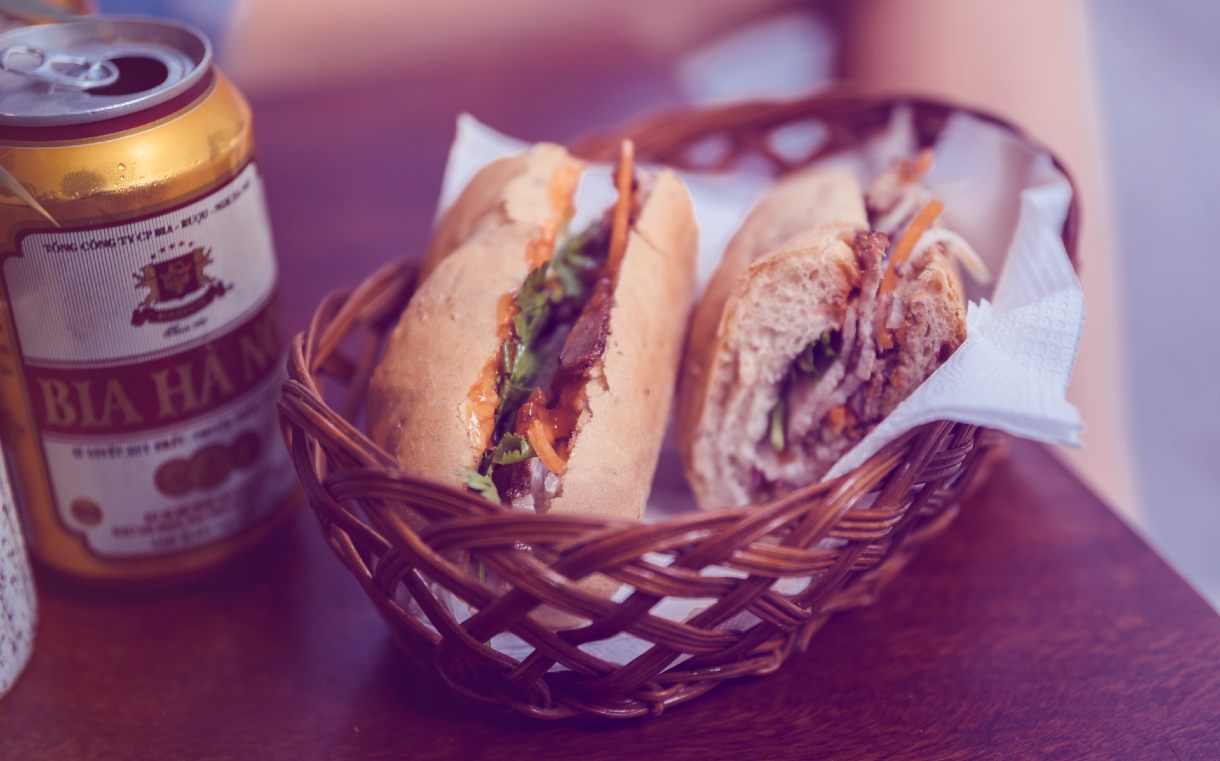 Fill Up at Lunch When Dining Out
Meals during the breakfast and dinner rush hours usually cost more at restaurants. Also, travelers fill up more often during these times.
People can save money if they eat free breakfast meals at the hotel during their continental breakfast hours. When going to a restaurant to eat, consider heading out during the lunch hour. Restaurants usually offer lunch special prices for the exact same food as dinner menu items. Then a person can fill up on lunch and eat in the hotel room for dinner before heading out to enjoy all the evening entertainments.
Share Meals
The great thing about eating meals while traveling is that restaurants won't skimp on providing large portions. People can save a few dollars by just ordering one meal for the table and splitting it between everyone. Avoid going to tourist traps and instead head out to more affordable places the locals eat as travelers get a great meal at a good price.
Drink Water Instead of Alcohol
No matter where a person travels to, alcohol will be costly to purchase. If a person can avoid drinking alcohol on the trip, they will see a lot of cost savings and that they can use to purchase other entertainment and activities.
Carry water in a reusable bottle to stay hydrated. If a traveler can't avoid having a glass of wine or beer occasionally, go to bars and restaurants during happy hours or purchase the alcohol at grocery and liquor stores.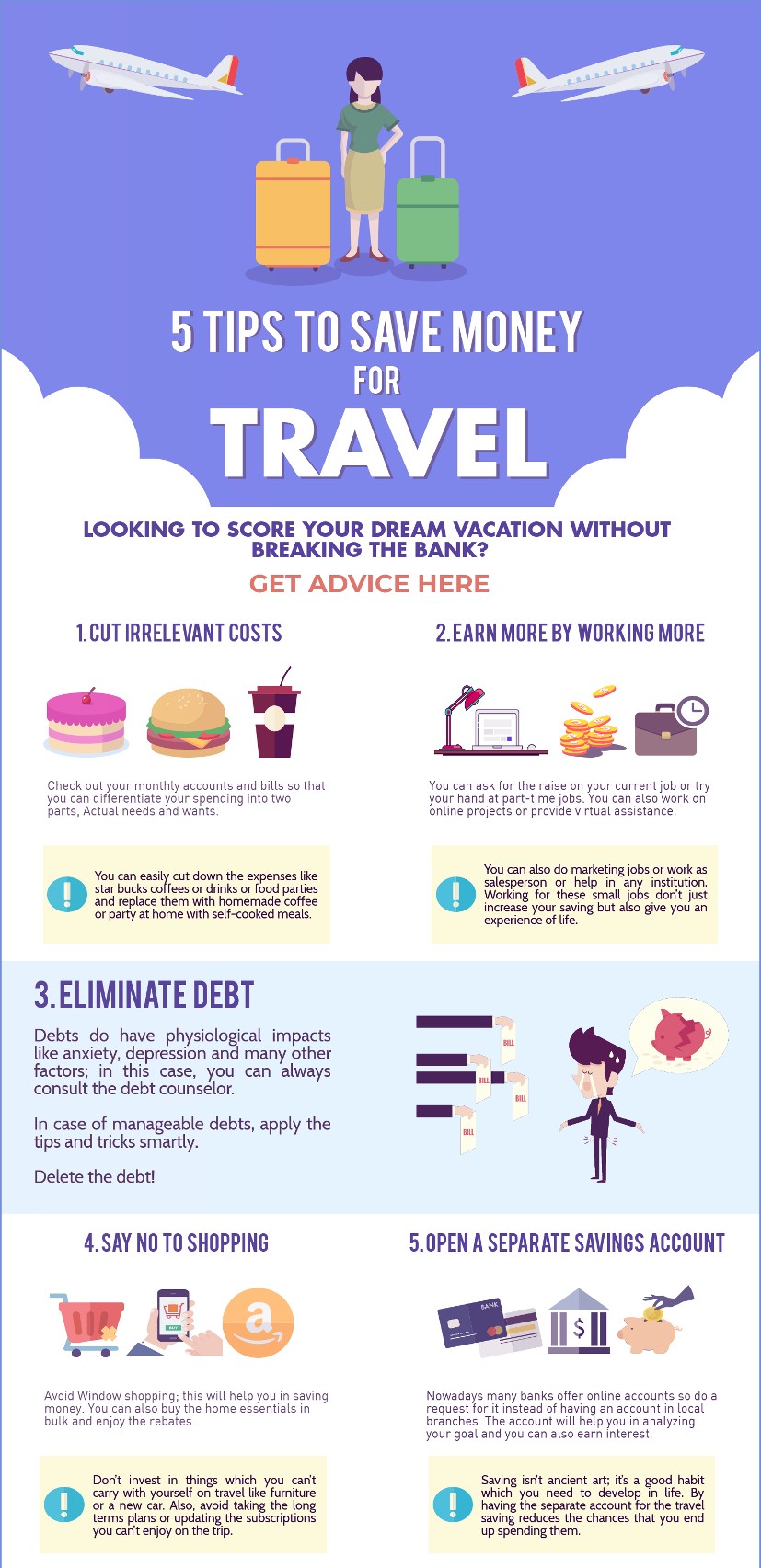 Many people believe that they can't afford to travel due to meal, hotel and entertainment costs. A travel loan from Loanry can help pay for all types of expenses and a person can make manageable repayments. Speak with us today to talk about our available vacation loans and travel finance options.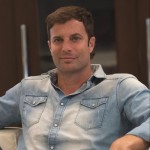 Ethan founded Goalry, Inc in Dec 2016 with the mission to build the world's first and only Financial Goal Mall. One place to reach financial goals and comparison shop for any money matter. Taub invents the IP for the finance stores within the mall, while overseeing various aspects of the company. He also has orchestrated the company's earned media across the finance stores: Accury®, Billry®, Budgetry®, Debtry®, Cashry®, Creditry®,  Loanry®, Taxry® and Wealthry®. This includes over 1200 blogs, 400 videos, thousands of social post and publications that have been featured across the web.