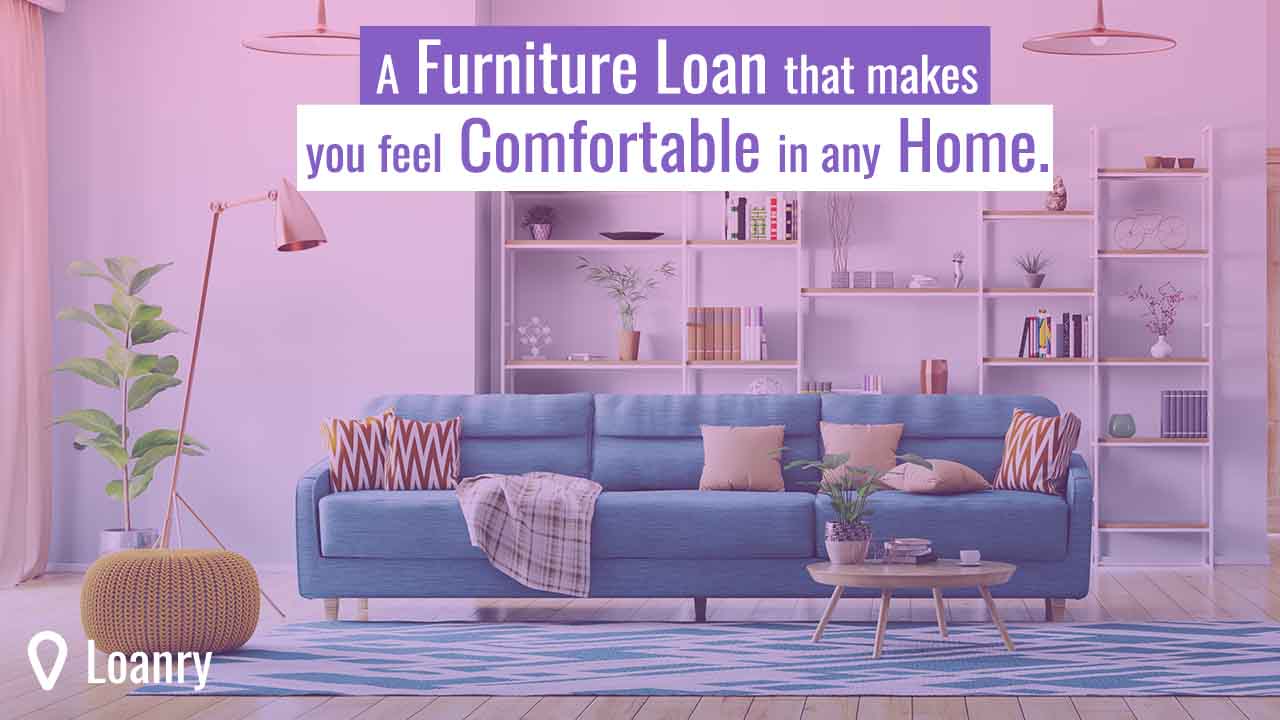 If you plan to use credit to buy furniture, it is good to shop for a furniture loan before you shop for the furniture. Retail furniture stores usually offer some form of financing, but they do not necessarily have the best rates.
Shop for a Furniture Loan
When you go personal loan shopping, imagine the monthly bill as a new expense. Take some time to see what loans you may qualify for and check out your credit history, which you might improve using credit management tools. A better credit score can help you qualify for a loan, perhaps at a better rate.
You can check out a loans shop online that is part of the Goalry Mall to get an idea of what loans might be available.
Strategic Furniture Buying
Having a priority list of needs separated from wants. This will help you strategically furnish a home. You may only be able to afford a bed, a chair, a table, a TV, and a refrigerator to get started. With those few things, you can at least sleep, eat, and relax.
Your priority list can be items or rooms listed by your personal interests. Once you have furnished a room at the top of the list, you can move on to use your disposable income to furnish the next room on your priority list.
How to Furnish an Apartment
ForRent.com reports that the average person spends $8,176 to furnish an apartment. To do this effectively, make a list of needs that you prioritize over wants.
Sofa: $1,024
Coffee table, end tables, and TV stand: $760
Area rug: $290
Drapes and curtain rods: $90
Decorative plants and art print: $36
Bedroom set: $2,050
Mattress and box spring: $1,536
Bathroom Accessories: $122
Dining table and chairs: $1,118
Kitchen shelving and storage: $135
Pots, pans, and trash can: $180
Patio furniture: $470
Grill: $300
Outdoor decorative lighting and plants: $65
Total $8,176
How to Furnish a Home
If you are lucky enough to afford to buy a home, you can use a rule of thumb to budget about 10% of the home's price as a minimum for furniture or more if you can afford it. If the home sells for the median price of a home in America of $347,500, this means the furniture budget might be $34,750.
Be sure to set aside emergency funds first before taking on the expense of buying quality furniture. Have three months of your living expenses set aside as emergency funds? Use tools available at the Goalry Mall to help you achieve this goal. Once you achieve this goal, you can take on the furniture budget with any extra disposable income that you have.
Tips to Get the Best Deals
Sometimes you may find that buying something in the off-season will get a significant discount from the regular price. For example, look to buy outdoor patio furniture when the weather turns cold, and furniture stores bring in new inventory for the winter season.
The flexibility of using a personal loan may allow you to buy second-hand furniture that you cannot buy with store credit.
Look for quality-built furniture that can be recovered. For example, buy a well-built sofa for its frame, even if the fabric covering is totally ripped up. You can recover a sold frame with new upholstery. This can even be a do-it-yourself project if you have the handyperson skills.
You may find bargains at estate sales or if a company is going out of business. Offices can be a source of high-quality sofas that they use in the waiting areas. Hotels may liquidate lots of furniture when they are undergoing a makeover.
The key to having success in furnishing a home is to be patient and enjoy the process. Focus on quality over quantity. Buy the best quality you can afford to use in the most active rooms in your home.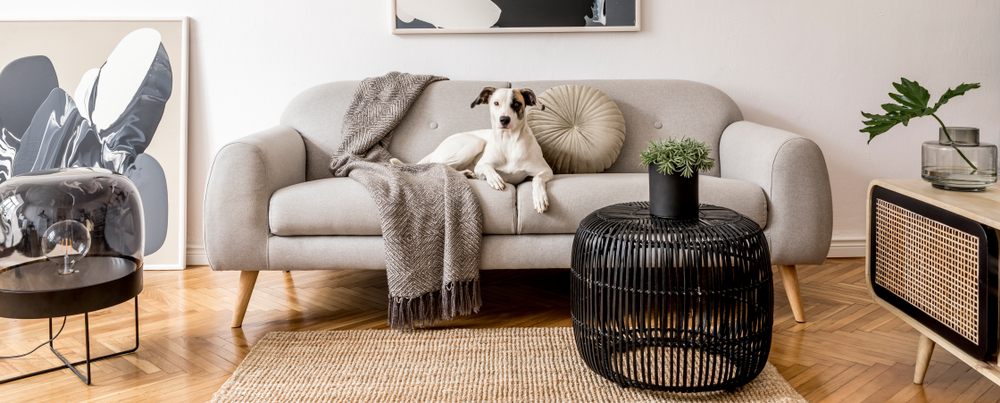 Be Comfortable
Put comfortable furniture high on your list of priorities. If you want to have something as a showpiece, it is better to use artwork than to buy furniture which looks great but is uncomfortable to use.
Stretch your budget but don't break it. If you cannot sit on your new sofa without worrying about how much you have to come up with to pay for it, you will probably be unhappy. The monthly payments you make on a personal loan for buying furniture need to be at a comfortable level also.
Quality furniture can become family heirlooms. Buying quality furniture is appropriate when using financing to help pay for it. Think about its useful life, and then you can spread out the payments over a long enough period to make it comfortable to pay for the furniture.
Final Thoughts
Investing in quality furniture and maintaining it in excellent condition is a good strategy if you have children who may end up with the pieces as part of their inheritance. Don't force the furniture on them if it is a style that they do not appreciate. Just share the pieces with those who really want them.
Be sure to have plenty of good times using the furniture to infuse it with positive energy. If your children only remember the family constantly fighting around a beautiful dining table, then they may not want to have that table in their home.
There is a pseudoscience of psychometrics with a theory that physical things hold the energy of the circumstances surrounding them. Very sensitive psychics are supposedly able to touch things and get a reading about a person who has used them.
Whether you believe that this ability is true or not, it makes common sense to have more good times enjoying your furniture rather than being miserable using it. Fine furniture is like fine wine. It gets better as it gets older if it is well taken care of by its owner. Just about everyone enjoys sitting in a really comfortable chair. Feel free to gift that wonderful sensation to yourself and enjoy a happy life.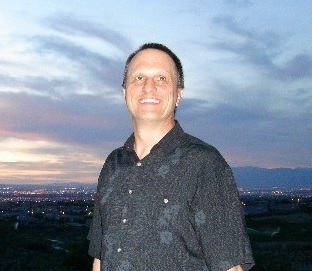 William Vinson has been a professional writer for more than 35 years. He is also a seasoned financial professional and raised significant capital for the startup of over 30 companies. He has expertise in real estate, insurance, financial planning, and investment management. He wrote thousands of articles for publication on major websites. All of his earnings from writing are used to support the charitable efforts of the Willivision Foundation that helps the elderly and does animal rescue.