I've spent the last decade in personal finance and am one of the weird ones that has a passion for the industry. I've had the great opportunity to meet top Fintech influencers and technology creators across Credit, Money, Lending and Real Estate. I know, I know you're thinking who geeks out on boring personal finance, but stay with me for a bit. I'd like to think i've learned a thing or two about the top personal finance sites and apps that could give you an edge with your money. I use most of the apps below. If the app isn't on my phone, I've studied the benefits of what they offer. I can tell you these money apps can help make life richer.
In this fast paced world, people want an easier way to manage all their finances. Finance apps sync your bank accounts, savings, credit cards and investments into a convenient location. With your smartphone, tablet or laptop computer, you instantly access information to build wealth, balance finances, pay bills, and save a few dollars. Check out these top ten personal finance apps.
1. Joy
Understand the reasons why you spend money, and focus on making happier purchases, with Joy. Joy is a money coaching app that doesn't guilt you when making an impulse purchase. Instead, the financial coach "Dash" helps you track transactions and set savings goals that aligns to your finances and personal lifestyle. While it is geared toward finance management the app can also help you payoff debt and lower your interest rates.

2. EveryDollar
If new to the world of budgeting, start off on the right foot with EveryDollar. This personal finance app allows you to create budgets in eight categories: savings, housing, food, lifestyle, transportation, giving, debt, and insurance and taxes. Enter your monthly income amount into the app and how much you want to spend. Then you can balance your budget for each category to cut down on costs, pay off personal loans faster, and save more money.
3. CreditKarma
Creditworthiness impacts so many factors in life. Your credit score dictates interest rates and approval when personal loan shopping, as well as influences where you can live if you plan to rent. The CreditKarma app provides you with credit score data from two credit reporting agencies: TransUnion and Equifax. CreditKarma offers advice on ways to raise the score so you can improve your chances of getting credit cards, business loans or even a loan for medical bills.
4. GasBuddy
Avoid paying for high gas prices when the tank runs low thanks to GasBuddy. Search for current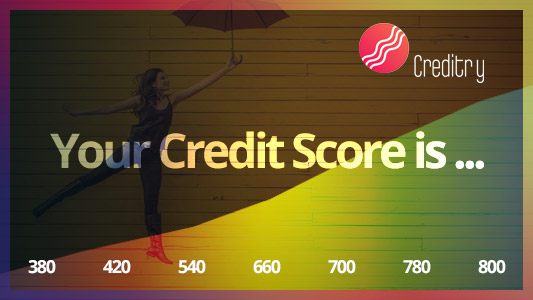 gas prices based on location in the United States and Canada. Perfect for people who are driving in a new location, the GasBuddy app allows you to save money at the pump so you won't overspend on your monthly gas budget.
5. Dosh
Dosh makes it simple to find deals when using debit or credit cards. This app provides special offers and discounts from a variety of online stores and brick-and-mortar retailers. Link a credit card (or several) to the app and then tap on the special deal. Dosh also offers cash back when linking credit cards, when making certain purchases, and when booking travel arrangements.
6. Trim
Trim is a unique AI financial assistant for your checking and savings accounts. It tracks transactions, such as bill payments or retirement contributions. Then it finds ways to cut down on expenses. The app will inform you of reoccurring payments to see if you want to cancel a particular service. It also negotiates service bills such as cable, internet and phone providers to negotiate for lower payment plans.
7. PocketGuard
Account overdrafts and missed credit card payments can place a person into a financial bind. PocketGuard simplifies your spending by analyzing bank accounts, investments, spending and income. Then the app provides an overview of your net worth and insights on where you can save money. It also provides you with a personalized budget. Access the basic free version, or pay a low monthly fee for PocketGuard Plus for more advanced features such as cash transaction tracking.
8. Receipt Hog
Imagine turning those long drugstore receipts into bonus points that earn money. Receipt Hog does just that every time you make a purchase. Snap photos of store receipts or upload e-receipts to the app and rate your transaction. Receipt Hog will then provide app coins, even if you make small purchases. The app also provides sweepstakes entries and rewards when playing a mini slot game to earn more coins. Once you earn enough coins, you can cash them in to obtain Amazon gift cards, magazines, or PayPal credits.
9. Varo
With everything going digital, it's no wonder that banking will be done outside a brick-and-mortar building. Varo is a mobile-only banking app that offers checking and savings transactions. It doesn't charge any fees to use, and will not charge overdraft fees. Varo also doesn't require a minimum balance, making the app ideal for people who are getting their first bank accounts. You have access to budgeting tools and a fee-free ATM network.

10. Drop
Earn rewards while shopping when using Drop. The Drop app is designed for people who want to earn cash rewards when using debit or credit cards. Choose the brands you like to purchase from, and Drop will place earned points into your account. After earning enough points, you can cash them in to get gift cards. Drop also provides bonus offers.
Managing your finances wherever you are has become simpler. Take a look at these personal finance apps to gain cash rewards, build a savings, and track your spending habits.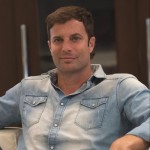 Ethan founded Goalry, Inc in Dec 2016 with the mission to build the world's first and only Financial Goal Mall. One place to reach financial goals and comparison shop for any money matter. Taub invents the IP for the finance stores within the mall, while overseeing various aspects of the company. He also has orchestrated the company's earned media across the finance stores: Accury®, Billry®, Budgetry®, Debtry®, Cashry®, Creditry®,  Loanry®, Taxry® and Wealthry®. This includes over 1200 blogs, 400 videos, thousands of social post and publications that have been featured across the web.