Whether it's a home or an auto repair, there are a number of things you can do when it comes to saving money on repairs. Even with saving money on repairs, you may still need to get a loan to help you cover the costs.
Save Your Money on Repairs
No matter where you live or what you are driving, sometimes, some unexpected damage happens. Your car is behaving strangely, or maybe your AC is not working well. The cost should not be high if you know how to save your money on repairs.
Saving Money on Repairs for Your Vehicle
If you are hoping to save money on repairs for your vehicle, there are a number of things you can do.
Read the Owner's Manual
You don't need to read the whole owner's manual but you should familiarize yourself with the Scheduled Maintenance Guide. This can tell you when maintenance is recommended by the manufacturer. If you pay attention to this then you can learn the best way to spend your limited maintenance dollars.
Find a Reputable Auto Shop
Ask coworkers, friends, and family if they have a mechanic or shop they trust. You want to look for a local shop that specializes in the make of your vehicle. A good repair shop has certified technicians on staff. These technicians will have certifications in one or more of eight-car repair classifications. If they aren't certified then you need to know if there is any specific training the technicians have. Ask questions about this because it could be an indication of staff quality.
Check the area to make sure that it has a relatively clean floor. A shop that has empty fluid containers or dirty shop rags may have sloppy mechanics and you don't want them working on your car.
When researching auto shops, it helps to know the common estimates for repair jobs where you live.
Do the Preventative Maintenance
A good way to test the shop you think is reasonable is to go when you need an oil filter and oil change. This is one of the most worthwhile preventative maintenance steps you can do. It also provides an opportunity to ask more questions if you have them.
If the shop has a list of preventative maintenance services, make sure that they are for your specific vehicle and it works with the mileage currently on the vehicle. If you aren't able to afford preventative maintenance then ask what are the most important services and go based on your budget. Then make sure that you put together a budget for the rest. If there are warning signs, such as a check engine light, then get it checked within a few days. It could be something simple but it could be serious. If the check engine light is flashing on and off then have the car towed. You don't want to ignore the light flashing because it can cause severe engine damage.
Regularly Check Fluid Levels
Low fluids are just a disaster waiting to happen and if you monitor your fluids, you can stop issues before they turn into big problems. You will avoid expensive repairs and system failures.
Inflate the Tires
It can seem like no big deal to drive on under-inflated tires but this increases the wear on the tires and the car suspension. It also has a negative effect on gas mileage, which can cost you more in the long run.
Have Glass Chips Repaired Immediately
Repairing a small chip isn't that expensive. If you leave it exposed to temperature fluctuations and bumpy roads then this can be a big mistake. Eventually, you will have to replace the entire windshield and this will end up costing you a lot more.
Replace Brake Pads
Neglecting worn out brake pads can do more damage to the components of the braking system.
Do the Work Yourself
There are some jobs you can do yourself. For example, changing the air filter or your wiper blades can be easy if you know how to. Ask a part person at your local auto parts store to help you choose the correct wiper blade or air filter. They may even help you install the parts because this ensures that you will come back to them for parts.
If you know how to do the work and you are looking into saving money on repairs, you can buy discount parts on the Internet. There are plenty of websites that sell parts at competitive prices and you will want to check for shipping and sales tax. Then check the prices against a local parts store.
Use Warranties to Your Advantage
Some or most of your car parts will have a lifetime or limited warranty. This information is communicated to you at the time of purchase and is printed on your receipt. Starting a file with this information can be one of the easiest things to do when it comes to saving money on repairs. Warranties can be useful so if you have the option to purchase one then do it.
Saving Money on Repairs for Your Home
When saving money on repairs for the home, there are a number of things you can do.
Save Manuals for All Appliances and Tools
It may sounds crazy but you may not even realize how valuable the manual can be. Take the time to store them all in one place so you can easily reference them. No matter what you buy, if it comes with a manual then save it. The manual will provide you with important information when it comes time to do any repairs. In the event you aren't able to locate the manual, you will have to go online to check the website. You will need the manual if you want to attempt any repairs on your own.
Evaluate Buying a New Unit vs. Repair Costs
You want to assess whether or not the repair cost is going to be worth it compared with buying a new one. The rule of thumb is to not spend more than 50% of the value of a new appliance in repairing an old one. Sometimes it's a simple fix, such as experiencing low water pressure on the faucets.
Repair Larger Home Appliances
Before you replace larger home appliances, check to see if there are some simple fixes. If it seems your refrigerator isn't staying cool then it could be that the temperature dial is lowered by accident or the cooling coils need to be cleaned. Also, if it seems like the heater isn't working then the problem could just be a dirty air filter. But, if you are going to repair larger appliances then rent and borrow tools. The cost of tools can be a big out-of-pocket expense before you even begin.
Off-Season Repairs
When you are saving money on repairs, think of the season. There are a few repairs that have fluctuating prices depending on the type of year. When fall comes, furnace maintenance calls are at an all-time high and the same is true for gutter cleaning. If you need these repairs, get them checked off during the slower seasons and you may find you get a discount.
Purchase Materials and Labor Separately
When you hire a contractor, ask upfront about material costs. Ask if there is a markup or if they will share the discount. If it's the former then ask for a list of the materials and buy them yourself. Not only will this help you save money but you will also know exactly what you are getting. You can buy salvaged materials in order to start saving money on repairs. This also helps with the environment. Windows, doors, vanities, and light fixtures can all be purchased secondhand. Just make sure you familiarize yourself with the return policy in case there is something wrong with the item.
Utilize Manufacturer's Rebates
If you are getting major materials or appliances for the home then check the website or store fliers for rebates. You may get rebates on out-of-season items or surplus items. Energy savings appliances can also come with some extra money savings opportunities in the form of utility costs. Saving on utility costs is the gift that keeps on giving each month.
Cheap Home Repairs That Could Save You Thousands
When it comes to saving money on repairs for the home, there are some cheaper repairs you can make to save money on big repairs down the line. Just like with cars, homes need some preventative maintenance in order to begin saving on repairs.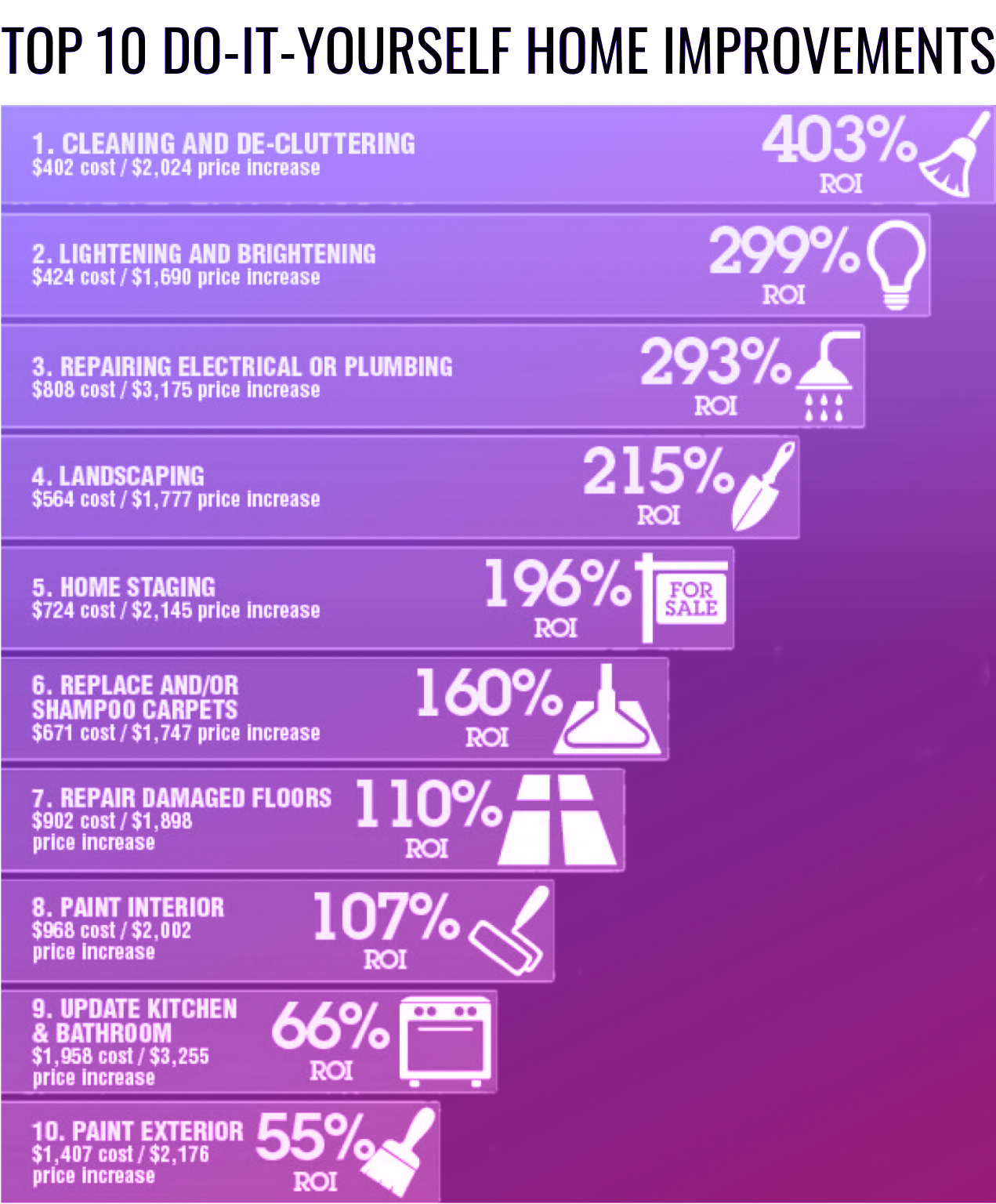 Caulking
Exterior caulking loses integrity over time. When it starts to pull away and crumble, it allows rain to sweep through the windows. This can potentially cause the wood to rot. In order to prevent the problem, remove the old caulking and replace it with a new paint-grade formula.
Painting
Painting may not your favorite thing to do but if you paint your house at the first sign of peeling, it prevents the structure from water and weather damage. A DIY paint job may set you back just a few hundred dollars but you will be paying thousands if you end up having to replace rotted siding.
Change the Filters
Dirty air filters can restrict airflow to the HVAC system and it forces the motor to work harder. This will also cost you in utility bills. Replace the filters at least twice a year; at the start of summer and when winter kicks in. This is a simple maintenance task that helps the unit operate better and makes it last longer.
Insulate the Attic
One of the biggest sources of heat loss is inadequate insulation in an unfinished attic. If you can insulate the attic, you can save big on your energy bill.
Flush Your Water Heater
Hard water deposits and sediment shorten the life of your water heater. You can protect your water heater by flushing it out once a year. Follow the instructions in the owner's manual or on the heater in order to keep it in top shape.
Seal Your Shower
A shower leak can result in the drywall that is perpetually damp. This can lead to mold, water damage, and rot. The cheapest way to make sure that you won't have to tear out your drywall or get a mold remediation expert involved is to repair any small leaks before they turn into even bigger problems.
Get Some Air in the Attic
Without the right ventilation, the temperature in the attic becomes excessively hot. This can reduce the life of your shingles and even cause some rafters to bow. Install vents in the eaves, as well as vents in the gales, to encourage airflow to prevent this problem.
Service the Sump Pump
It can be easy to forget about your sump pump but then when the unit malfunctions, you are stuck with a flooded basement. Avoid this costly water damage by taking out the pump from the bucket once a year and do a cleaning off of the debris that has gathered. Be sure to follow the instructions in the owner's manual or look it up for more info.
Clean the Gutters
Fallen leaves can block and break your gutters. When this happens, the water runs over the trough and falls along the foundation line. This can lead to some expensive problems. Clean your gutters in the fall after the trees have lost their leaves.
Sturdy Wobbly Railings
Fixing a wobbly railing isn't hard to do. All you need to do is tighten the screws or bolts in places that aren't sturdy. The longer you are putting off this task then the bigger the risk of the railing falling apart. A loose railing can be a big safety issue.
Install a Bathroom Fan
A damp bathroom is breeding grounds for mold and mildew. In order to prevent yourself from having to rip out the bathroom because of fungus, you should install a bathroom fan. Running the fan during or after showering eliminates excess moisture and the potential for a costly cleanup project.
Clean the Dryer Vent
A clogged vent will create an inefficient machine and this results in a higher utility bill each month. An even bigger concern is that a clogged vent can cause a fire. Instead of running that risk, cleaning the dryer vent should be a yearly task.
Flip the Breakers
Over time, corrosion develops on the circuit breaker contacts. If you ignore this problem then it can cause expensive damage. About every three months, flip each breaker on and off. This simple step doesn't cost anything but it can increase the lifespan of your circuits and prevent electrical problems.
How Much Should You Save for Home Repairs?
Owning a home can be more expensive than you thought. Experts recommend that you save between 1% and 4% of the purchase price yearly for home repairs. You can also save based on the square footage of your home. In this example, it's best to put aside $1 per square foot on your home. You should also consider the age and location of the home, no matter which rule of thumb you are using. If your home is more than 20 years old, was poorly maintained by the previous owner, is located in an area with weather extremes, or is in an area with a higher average repair cost, you may want to save more money. Also, do not allow to find yourself in an unfavorable situation, so arm yourself with information about personal loans for emergency home repairs.
Keep the money in a cash ready savings account. This way, you can pull out the money as needed without a penalty. If you are organized then you can keep the money in a standard savings account but if you need to keep a closer eye on your repair budget then creating a savings accounts just for these funds can be helpful.
If you thinking to update your home and you need some extra cash, maybe you should look around for a home improvement loan.
Getting a Loan For Repairs
Even if you save money on repairs, you may still need a loan to cover an emergency repair.  There are a few types of loans you can consider :
Personal Loan: If you have a really serious problem with your car, you should consider a personal loan to repair your car. Personal loans are available at many different institutions. Personal loans are usually unsecured and can be a good option for repairs since you don't have to use the home or auto as collateral. You will get a better interest rate than if you put the home repairs on your credit card.
Home Equity Loans: The home itself can be used as collateral for a loan to fix up house issues. You are limited to borrowing no more than 85% of the equity in the home. Since a home equity loan is disbursed as a lump sum it usually makes sense for those who have a general price tag in mind for a bigger home repair, such as a new roof. If you default on the loan, you do risk losing the home.
Home Equity Line of Credit: This is similar to a home equity loan but is structured a bit differently. Instead of a lump sum, you get a line of credit. While it works similarly to a credit card, you do need to be mindful of your budget since your house is used as collateral.
Home improvement loans allow the borrower to update his home, under the loan terms set by a bank or any financial institution providing the loan.#repairloan #loan #borrow ?https://t.co/F6Enaiqi0L pic.twitter.com/UXhcuOtVYM

— Loanry.com | Loan Shop ? (@LoanryStore) October 25, 2019
In Conclusion
Saving money on repairs can help your budget go a long way. There are a number of ways you can go about saving on repairs for both your home and auto. Preventative maintenance is key for both your home and auto but sometimes you will need some extra money set aside for repairs. If you need money for repairs, consider getting a loan.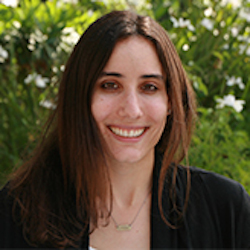 Jackie Strauss is a finance writer with a background in economics living in Los Angeles. She has a passion for helping readers learn more about personal finance, insurance, home loans and paying down debt. As a college student during the Great Recession, she has had to learn budgeting and money saving techniques to become a new homeowner.