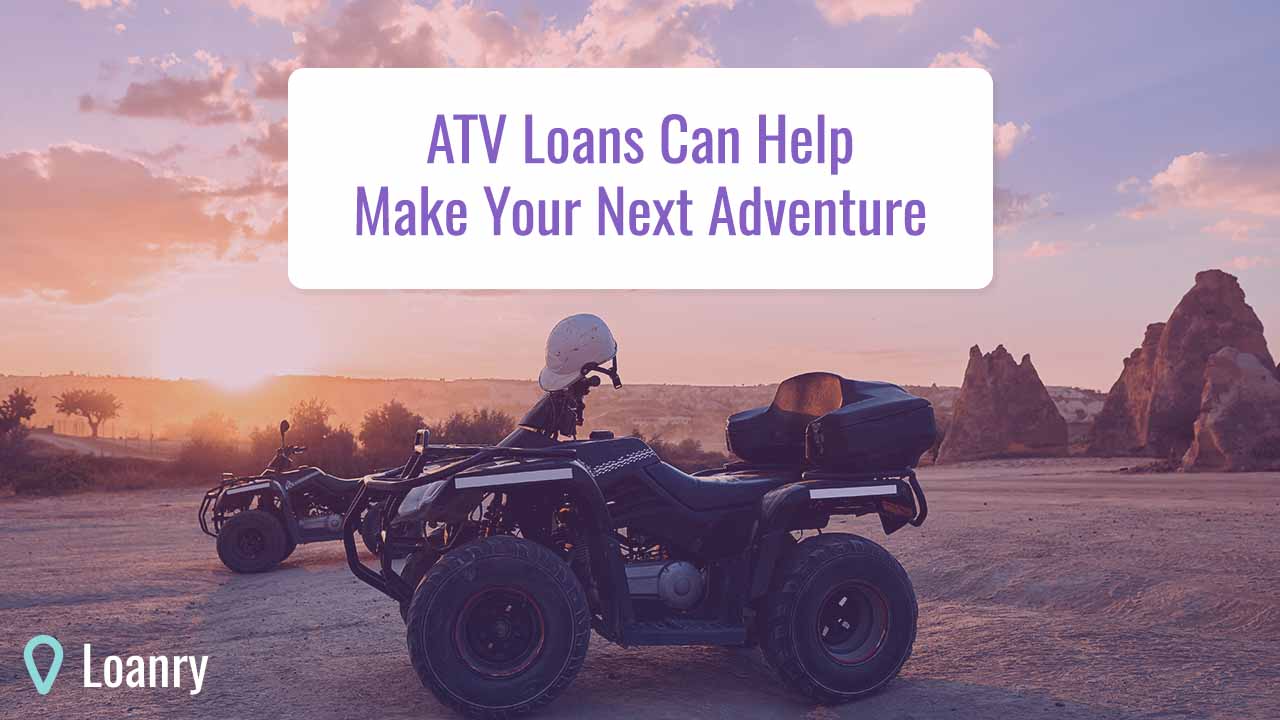 Have you ever dreamt of starting a tour and travel company or traveling to rough terrain and not having the resources to do so? ATV loans will have you covered. The loans would make it easy for you to achieve your dream, especially if you did not see a future where you could fulfill it. An investment requires a lot of planning.
ATV Loans Can Help Make Your Next Adventure Happen
Buying an ATV vehicle is an investment worth the effort because if the vehicle is used for the right purpose, it can bring you a lot of income. Therefore, if your next adventure is visiting places you have never been to or making an ATV investment, ATV loans will have you covered. Before we proceed with analyzing how ATV loans will finance your dream, let's look at what they mean.
An ATV loan is the financing offered by a bank at interest to enable you to buy an All-Terrain Vehicle (ATV). These vehicles can be costly, and therefore, if you do not have the right source of finance, it can be challenging to afford them. An ATV can be used for personal or commercial purposes. If you intend to use it for personal purposes, then you should not think of it as an investment but a luxury. Such a vehicle will make your adventure come true because you can visit all the areas that you have never visited before.
If you plan to buy an ATV for commercial purposes, the bank loan would be worth spending. The income obtained through the various ways you will use the vehicle can pay for the bank loan. All you have to do is have a business plan to ensure you are doing the right thing in earning an income from the vehicle. Without proper planning, you might find it challenging to make money from the vehicle. This means you will have to pay for the bank loan using money from your pocket or other investments.
Have you ever heard of a situation where a bank has repossessed an item bought on loan? Well, this is what happens if an individual is unable to pay a bank loan that was used to buy an asset. The bank would repossess the asset and auction it to recover the loan amount. When repaying a bank loan, an individual ought to be focused on the sources of finance to ensure they do not run into a financial crisis. If you do not want such to happen to your vehicle, you need to plan your finances well and determine how to pay the bank loan.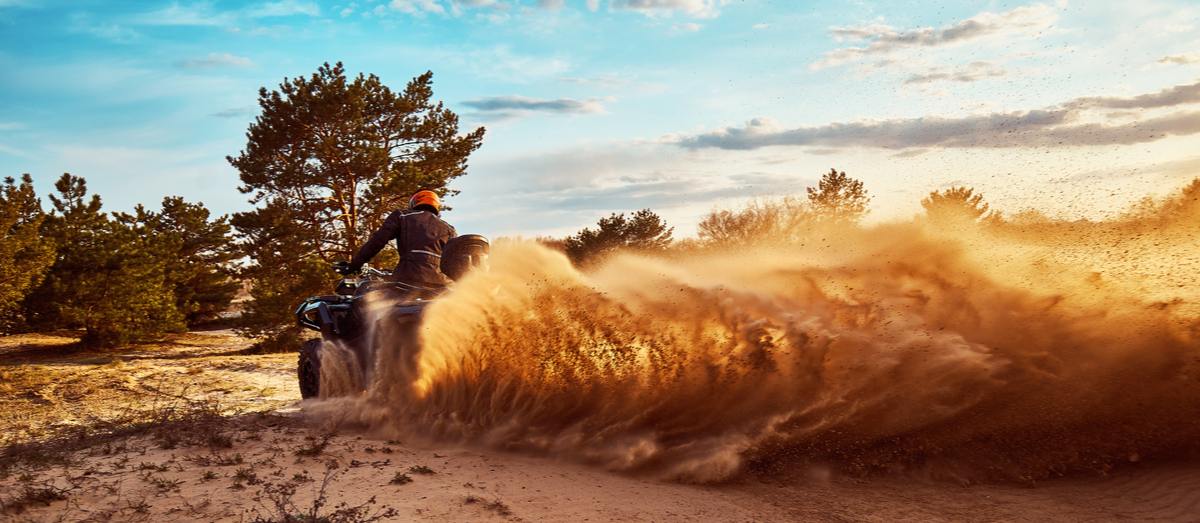 Here is How ATV Loans Work
An ATV loan works like any other car loan you might have taken before. Different financing institutions will have different terms and conditions on how you can finance the loan. However, the general information about these loans is that you can pay them for one to six years. It all depends on the option that suits your financial status.
You do not want to apply for a loan that should be paid within a year, yet you cannot do it. This will leave you in a financial crisis, and the ATV will not be worth buying. The financial institution will help you come up with the best repayment plan that will not strain your finances. The fact that you are taking a loan to buy an ATV indicates that you are not financially able to buy the vehicle in cash. Therefore, you should choose a favorable repayment plan to ensure a good financial plan.
The cost of the ATV loan is paid in monthly installments plus the agreed interest amount. The amount of interest and monthly installments to be paid will depend on the type of ATV financing chosen. Among the available ATV, loan options are credit cards, personal loans, and retailer financing. You can also choose to apply for a loan in a bank or union. Below is an analysis of the various ATV options that will enable you to choose an option that best suits your financial position.
ATV Financing Options
Before you start shopping for ATV loans, you need to identify the type of ATV you want to buy. Window shop to determine the prices being offered by different dealers. This will enable you to find the best offer in the market. If you do not window shop, you might end up buying an overpriced ATV. The more time you take in this exercise, the higher the chances of making the right financial decision. An ATV is not similar to other products that you decide to buy, and by the end of the day, you have already bought the item. It involves a lot of research because the information obtained through the research will help you determine the most suitable ATV financing options.
Personal Loans
Personal loans are the most common option for ATV financing you can get on the market. The loans are flexible and come at a lower interest rate than other financing options. Most lenders will allow you to borrow up to $35000, payable within 12 to 60 months. The personal loan offered will depend on your credit score. If you have a good credit score, you can easily access higher loan amounts.
Personal loans are ideal for those who prefer a fixed repayment schedule with a good credit score and people who wish to have their finances ready before shopping for an ATV.
Advantages
The interest rates are very enticing to an individual that has a good credit score
These loans have fixed repayment plans, making it easy for an individual to pay the loan. A person will know when to pay and the exact amount to pay. Therefore, they will plan their finances to avoid any inconveniences
These loans are unsecured. This means your ATV will not be repossessed if you fail to make your monthly payments
These loans are easy to shop around. An individual can compare various options and their terms through the internet
Disadvantages
The interest rates are not attractive to individuals with poor credit scores. This means that you might have to pay a higher interest rate to secure a loan if you have a poor credit score
Some of the lenders will require you to send an application fee. However, not all loans have an application fee, and therefore, it is up to you to choose the best option
Credit cards
The average credit card APR is more than 17%, and therefore, these loans might be the most expensive option for ATV financing. Other credit cards offer 0% APR on purchases done over a limited time. Therefore, a credit card would be ideal to use as a free short-term loan. A credit card loan is ideal for an individual who prefers to have flexible repayment terms. A flexible repayment plan will allow you to decide the amount of money you wish to pay every month. Therefore, it is ideal for an individual who has money discipline and can pay more every month. This will make them pay for the ATV loan sooner than they expected.
Advantages
If you qualify for a credit card that can offer you zero percent interest, you will pay for the ATV without any interest for 15 months
Some of the credit cards will offer low introductory rates
Credit cards can be applied online, and this makes the loan easy to access
Disadvantages
Most credit cards come at a higher interest rate than loans. An exception is only made on credit cards with a zero interest rate
If you get a credit card with zero percent interest, the interest rate will be reset once the introductory period is over, making it a less reliable loan option
Credit cards will only require an individual to pay a minimum amount. This will require you to pay for your ATV for a long time, especially if you are not disciplined enough to pay more money
Retailer Financing
Some retailers will offer you credit cards or personal loans that you can use to finance your ATV. However, these options will be determined by the dealer from whom you wish to buy the ATV. If they have special promotions in place, retailer financing will be your ideal option. Once the promotion has ended, the interest rates would return to normal. The ATV financing option is ideal for individuals who wish to finance their ATV while shopping for it. They are also ideal for people willing to use their ATV as collateral for the loan. If you are likely to benefit from special promotions from your dealer, you are highly likely to benefit from retailer financing.
Advantages
Retailer financing might offer you a 0% APR within a limited period
Retailer financing is highly convenient if a person is applying for financing at a dealership
Some dealers work with various lenders, allowing you to choose the best deal in the market
Disadvantages
Retailer finances tend to come with higher interest rates, although you might avoid interest rates for a few months
Retailer financing will prevent you from seeking better ATV options in the market, especially if the dealer does not allow you to compare lender's deals
Your ATV is used as collateral, which means that it can be repossessed if you cannot pay for the loan
How to Save Money on ATV Loans
Regardless of why you want to buy an ATV, it can highly strain your finances. Therefore, you will need the following tips to save money while using ATV loans. This will prevent you from going into a financial crisis.
How Much do ATV Loans Cost?
The cost of an ATV loan will depend on various factors, which vary from one lender to another. These factors include:
The interest rate is mostly known as the Annual Percentage Rate (APR).
The loan term is the amount of time taken to pay the loan. Most lenders will offer you 12 to 60 months. This period will also depend on the down payment for the loan. The more the down payment, the shorter the loan's term will be.
The down payment is the amount of money you pay upfront for the ATV loan. It varies based on the agreement between you and the lender.
The total purchase price is the total amount you will spend on buying the ATV. It is an addition to the down payment and the total monthly installments.
Can You Get ATV Loans if You Have Bad Credit?
A substantial number of people have poor credit scores, making it challenging for them to acquire large amounts of loans. They also find it challenging to find a lender willing to offer them low-interest loans. This means then an individual might have to spend more on buying an ATV. The good news is that you can get an ATV loan if you have a bad credit score. The only challenge is that these loans will have a higher interest rate and require you to make a down payment. You can also get retailer financing even with a poor credit score.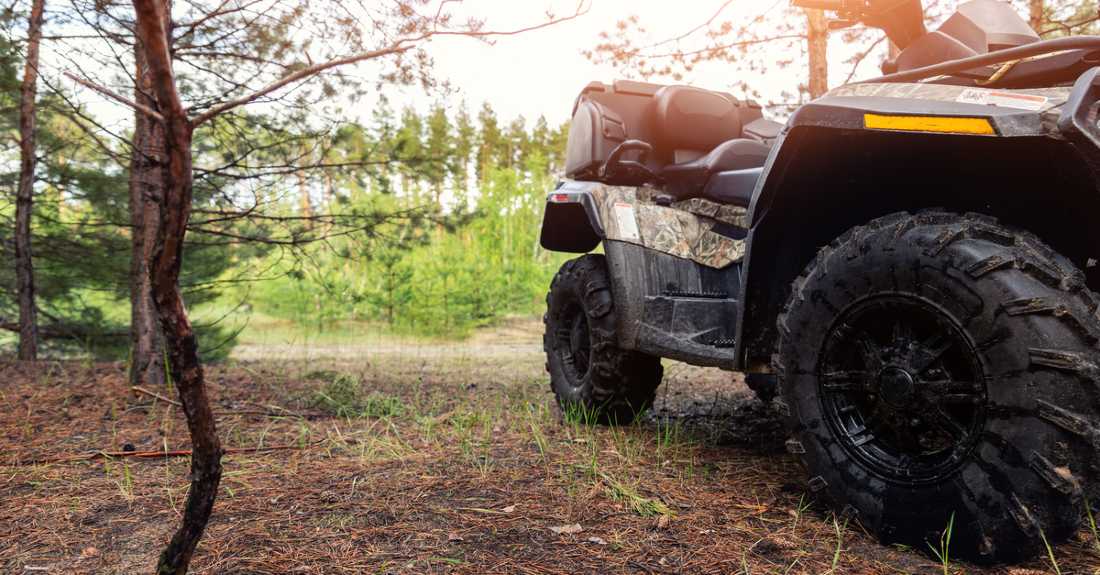 Final Thoughts
If you plan to make your next adventure happen, ATV loans are the ideal option. All you have to do is search for the best deals in the market. Once you have decided on the ATV you wish to buy, you can decide the best financing option suitable for your finances. You do not want to seek a financing option to risk losing your ATV if you cannot pay the loan. However, if you are assured of paying the entire loan without any delays, you can seek options with lower interest rates and will not require collateral for your loan. Such options are ideal for an individual with a constant income and can handle fixed repayment options.
Saving to buy an ATV is an alternative to ATV loans. This option is ideal for rich people that can afford to save enough money to buy a vehicle. These individuals can also pay a huge down payment for the vehicle, leaving them with a small amount for the monthly installments. However, this could leave you in a financial crisis, especially if you do not have a huge income.
A loan is a liability, and therefore, before you apply for one, you need to be assured that you can repay it. An ATV is a luxury product and should not get you in a financial crisis trying to buy one. You can only risk your financial position by buying an ATV when you intend to use it commercially. Otherwise, apply for a loan you can afford and purchase the ATV whenever your finances allow.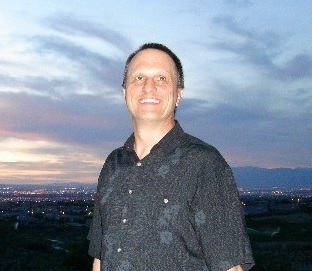 William Vinson has been a professional writer for more than 35 years. He is also a seasoned financial professional and raised significant capital for the startup of over 30 companies. He has expertise in real estate, insurance, financial planning, and investment management. He wrote thousands of articles for publication on major websites. All of his earnings from writing are used to support the charitable efforts of the Willivision Foundation that helps the elderly and does animal rescue.