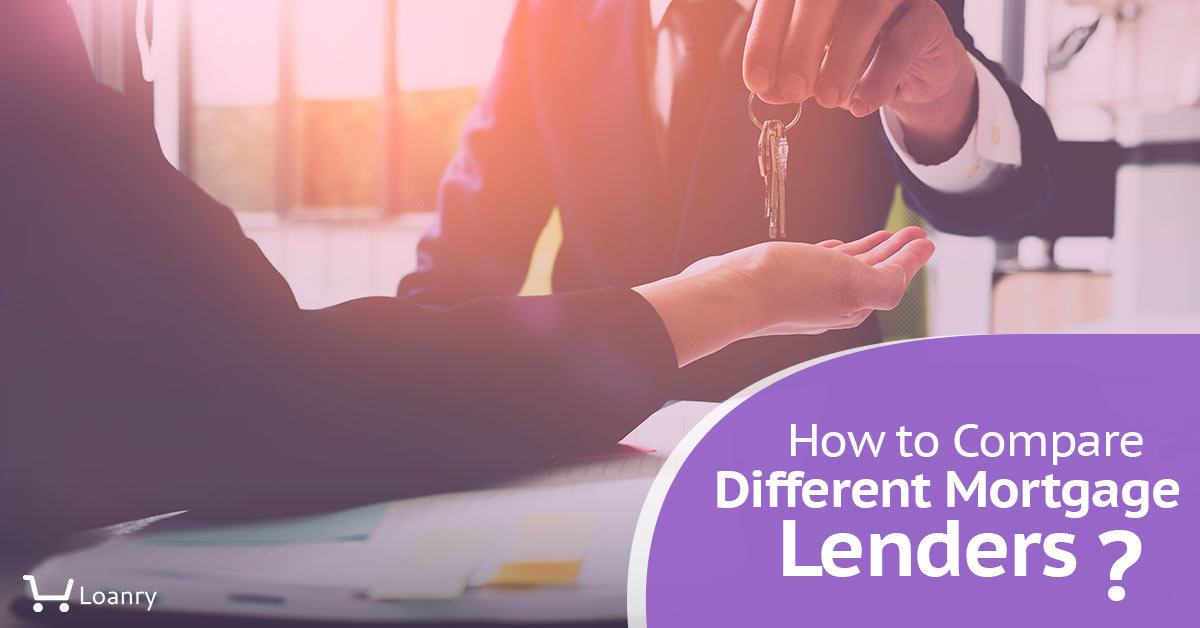 Buying a home is a major expense. Comparing your mortgage loan options and different lenders is one of the smartest things you can do in order to save money.
Steps to Compare Different Mortgage Lenders
Whether you are buying a home for the first time or not, you want the best mortgage for you. When you go to compare different mortgage lenders, there are different steps involved to give you the best results.
Get Multiple Loan Offers
The first step in starting to compare different mortgage lenders is to get multiple loan offers. This can be done in different ways. You want to compare different mortgage lenders so look at offers from large commercial banks, mortgage companies, and credit unions. Different lenders may offer you very different terms and prices, even though your qualifications are the same. They also have different policies regarding risk and business models so they will price the loans differently.
Compare the Offers
Once you have gotten offers from different companies you then need to compare them. Sometimes lenders don't make it all that easy to compare the offers. Comparing two loan offers may be like comparing apples to oranges. You may see that one lender has a lower rate but then has more fees. This is where the hard work comes in to compare different mortgage lenders, but it's worth it. You need to look at the rates, points, and fees associated with each loan. Then you can determine which one is the best for you.
To compare mortgage loans, consider the characteristics, terms, costs, interest rates, and other factors that can apply to your individual situation. For example, some other things you may want to consider are if you feel comfortable with the lender or if friends have had positive experiences with the lender. At the end of the day, you want to make sure you are working with someone you feel comfortable with and can trust.
You can do your lender options research here on Loanry. Enter your information below to get potential lender options for a specific credit score, interest rates, etc.
Compare Interest Rates
The interest rate is a percentage applied to the loan balance in order to determine how much you will pay each month in return for borrowing the money. A lower rate means that you will be paying less over the life of the loan. In addition to the stated interest rate, which will be used to calculate your monthly payment, you want to pay close attention to the annual percentage rate (APR). The APR can be a better indication of the true cost of borrowing since this can allow you to compare loans with different rates and pricing. You are able to compare mortgage interest rates on your own without specific offers by using online tools. However, keep in mind that the rates change based on your personal history and credit score. Interest rates aren't the whole picture either.
Compare Loan Terms
Along with the rate, you should be looking at the terms. Loan terms include the rate lock periods, repayment periods, insurance costs, prepayment penalties, and discount points.
A rate lock is a period that refers to how much time the borrower has to close the loan and then get that rate that is quoted. A longer period is more valuable since it gives you more time to complete the borrowing process. A lock that expiries may sometimes be able to be extended for a fee.
Mortgage insurance may be needed in order to reduce the risk for the lender. If you default, the insurer will reimburse the lender. This insurance may be required if you don't put down 20% on the home.
The term is the repayment period and this is the number of years in which the loan must be repaid. A longer time will come with a lower payment. But then you will have higher interest costs over the life of the loan. A shorter-term means a higher payment but you can pay off the loan faster and then you pay less interest. Many loans have a 30-year or 15-year term.
Depending on the type of mortgage you are looking at, the interest rate could change over time. Fixed-rate mortgages will have a rate that won't change over the life of the loan and this is considered safer. If you do plan to stay in the home for many years then this can be less expensive. An adjustable-rate mortgage comes with a lower interest rate at first but eventually, the rate will go up and down depending on the economy. If you don't want to keep the mortgage for a long time then an adjustable-rate can be the better option.
Prepayment Penalty
One thing to consider in the loan terms is the prepayment penalty. A prepayment penalty is an extra sum you could be charged to pay off the loan early. A hard prepayment penalty is assessed if you pay off the loan ahead of time for any reason, such as selling the home. A soft prepayment penalty is assessed if the loan is paid early by refinancing. A loan that has a prepayment penalty will usually have a lower interest rate than the same loan that doesn't have a penalty.
Compare Loan Costs
The whole mortgage process can be a little complicated, so it is very important to try to understand the whole mortgage process. Every mortgage loan has costs and fees associated with it. Some examples can be loan origination fees, title insurance costs, appraisal fees, and fees for the title search. Federal law requires that lenders must disclose the loan cost to you on what is called a Good Faith Estimate. This is a form that shows the existing costs associated with the loan and what can and can't change at closing. You should use this form to compare the mortgage costs and to reconcile the estimated cost with the final cost.
Why Compare Different Mortgage Lenders?
Shopping around for a mortgage involves a lot of paperwork. While it's not always an enjoyable process, it can pay off big time. When you compare different mortgage lenders, you are more likely to get a better interest rate and then save money in the long term. With lower fees and monthly payments, the loan is more affordable and thus safer for you in the event of a job loss or other financial disaster. Don't let the legwork of shopping around for a mortgage scare you from doing it.  Many lenders will give you free rate quotes over the phone or online after you have given some details. Comparing different mortgage options is also necessary if you are considering refinancing with a cash-out mortgage or FHA reverse mortgage.
Why Use a Mortgage Broker?
A mortgage broker is a licensed financial professional who acts as a bridge between lenders and borrowers. They can help connect you with a variety of lenders who will fit your rate requirements and financial situation. A good mortgage broker can also anticipate any hiccups before they happen. Unlike a mortgage banker, who will only offer the bank's products and use the bank's funds, a broker uses loans from different lenders and lending companies will provide the funds. The broker has the right knowledge to support you through your home buying experience. He can help you compare different mortgage lenders.
Mortgage brokers will typically get paid by a commission from the lender if you choose a no-cost loan, which usually means higher interest rates. The other option is to pay the loan origination fee to the broker separately and this is usually 1% to 2% of the loan amount.
If you are looking for a mortgage broker, you need to do your research and get referrals from family, friends, or a seasoned real estate agent. If you are looking at reviews, be sure to look at the individual broker and not just the company they are working for. You want to see how the broker is treating clients and what type of service people are getting. Interviewing different brokers can help you find the right fit when it comes to communication, professionalism, and trust. It also helps you get an idea of the flow of the mortgage process and what you can expect for service quality. You need to feel comfortable with the mortgage broker and be able to share your financial history with them. In order to get a successful loan, you need to be honest.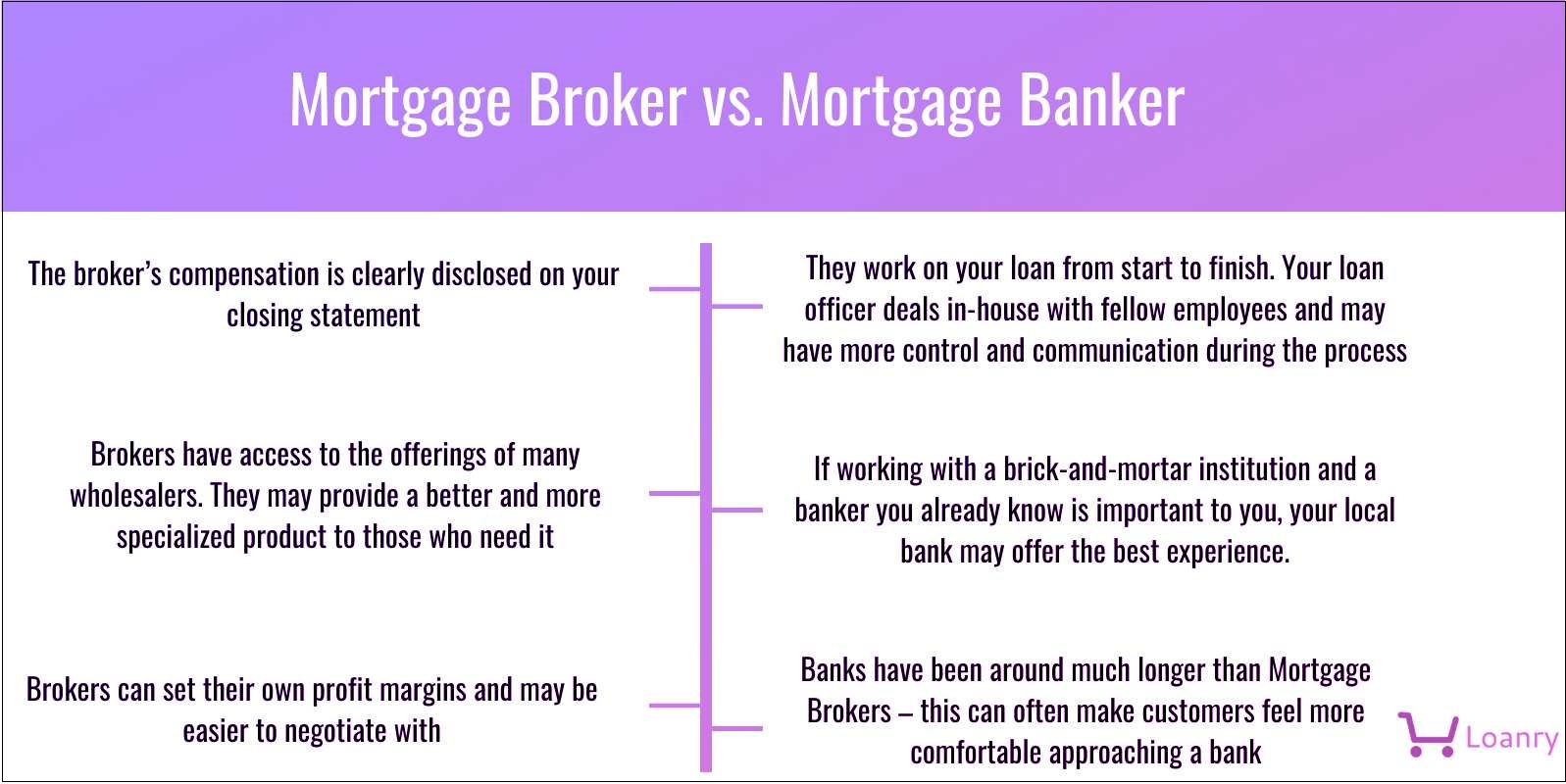 Benefits of Using a Mortgage Broker
There are plenty of advantages to getting a broker. They offer loan rates and options that a traditional bank may not be able to. They can help you gather and manage the critical paperwork, create your loan and close your transaction. Working with a broker means that you will typically close on your home faster than working with a traditional bank. You aren't locked into working with a broker and if you aren't happy then you can change at any time. While there are plenty of advantages, you also need to be aware of the disadvantages if you aren't researching. If you fail to do your research then you can end up with a broker who doesn't structure your loan correctly or makes the home buying process harder than it already is.
In order to get the most out of your experience with a mortgage broker, you should check third-party reviews and shop around. Consumers think that you won't need to rate shop when working with a mortgage broker since he or she is doing the shopping for you. However, shopping is better for you because you don't know how much the mortgage broker is charging and you may talk to two brokers and one charges a higher percentage. Be sure the mortgage broker respects you as a valued customer. And can communicate effectively and is someone you feel is protecting your interests.
Getting a Better Loan by Negotiating
Even when you compare different mortgage lenders, you still want to get the best deal on your loan. In order to do this, you should negotiate a better interest rate and the closing costs. You shouldn't be afraid to ask the lender or broker to waive or reduce fees or to agree to a few points or a lower interest rate. If you are doing this, you want to make sure that your lender isn't lowering one fee but raising another one. You will have nothing to lose by asking a lender if you will get better terms or to compete with the terms you found through other lenders. Some charges that can't be negotiated include government recording fees, the appraisal fee, the charge for your credit report, and the transfer fee.
What Should You Do If You Have Bad Credit
If you have bad credit, it's even more important to compare different mortgage lenders. However, you really only have two choices. You can wait to buy a home and work on improving your score or you will pay more for your mortgage. Your credit score and credit history are the two indicators to lenders of your worthiness to get a loan. If you have bad credit then you are more riskier. If you are riskier, you can expect to pay more on your mortgage.
Tips for Finding the Best Mortgage Lenders
When you are going to compare different mortgage lenders, you need to know how to find the best lender for you.
1. Get Your Credit Score in Shape
You can compare different mortgage lenders all you want. But your home buying process will go much smoother if you get your credit score in the best shape you can before you begin. Not everyone will qualify for a home. You will need to meet income and credit criteria to show the mortgage lender you are able to repay the loan.
2. Know the Lending Landscape
There are a lot of players in the lending landscape. If you want to compare different mortgage lenders, it helps to know about the different ones.
Credit Unions: These are member-owned financial institutions and usually have more favorable rates for their shareholders. Many credit unions have eased up on restrictions so you can find one to join if you want.
Mortgage Bankers: These people work for specific financial institutions and then package loans with the underwriters at the bank.
Correspondent Lenders: These lenders are local mortgage companies. They have the resources to make your loan. But also rely on other lenders to whom they will sell your loan immediately.
Savings and Loans: Saving and loans are much harder to find, even though they used to be quite popular. These smaller institutions and are more community-oriented so if you can find one, it helps to check it out.
Mutual Savings Banks: This is another type of smaller organization and can be more competitive since it is locally focused.
Be sure the lender you are considering is registered in the state where you are shopping.
3. Get Preapproved
Getting a mortgage preapproval before you even start looking at homes can give you a competitive advantage when you are trying to outbid other buyers. This letter will show that you are serious and the loan is more likely to close. It shows the seller that a lender has already looked at your finances and how much home you are able to afford. Getting preapproved also saves you time later. When you are ready to make an offer, the lender will already have the information they need to process the home loan. In order to get preapproved, you need to provide some information such as your banking details, outstanding debts, tax returns, employer and salary information, and information about your down payment. You can get preapproved by more than one lender in order to compare different mortgage options.
4. Compare the Rates
This is where your comparison comes in. And you need to do your due diligence in this step, in order to make sure you are making the right decisions.
5. Read the Fine Print and Ask Questions
Narrow your choices for lenders by asking for referrals from your real estate agent, family, and friends. You should also read some online reviews. Ask the lender how they prefer to communicate with clients and how quickly they can respond. How long are the turnaround times for the appraisal and closing? What fees are you responsible for at closing? What are the requirements for a down payment? Check with the lender if it makes sense to buy discount points to lower your rate. If you do buy points then you are paying some interest upfront but in exchange, you get a lower rate on your mortgage. This could make sense if you want to live in the home for a long time.
Keep in mind that some lenders do require "earnest money" at the beginning of the loan process. Be sure to ask the lender under what circumstances the lender won't return that money. If the answer if vague or you don't feel comfortable with the answer then continue to shop around. Always look at the fine print of the documents so you can see all the important details.
In Conclusion
It's necessary to compare different mortgage lenders if you want to find the best rate and terms for your mortgage. Since a home is one of the biggest purchases you will ever make in your life it's necessary to not skip this step and really put in the work before you sign on the dotted line. This way, you can rest easy knowing that you did what you could to get the best deal on your mortgage and set yourself up for financial success.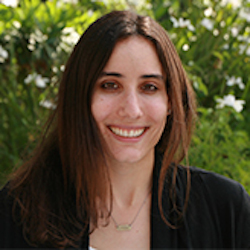 Jackie Strauss is a finance writer with a background in economics living in Los Angeles. She has a passion for helping readers learn more about personal finance, insurance, home loans and paying down debt. As a college student during the Great Recession, she has had to learn budgeting and money saving techniques to become a new homeowner.