A FHA Loan (Federal Housing Administration) is a mortgage given by an FHA-approved lender and then insured by the FHA. FHA loans are a house mortgage created for low- and moderate-income borrowers since they require a lower minimum down payment and don't require a high credit score when compared to conventional loans.
In 2019, you only needed to have a down payment of 3.5% and needed a credit score of 580. However, you can still qualify if your credit score is between 500 and 579 but you will need a larger down payment. With FHA loans, down payments can come from a financial gift from family, savings, or down payment assistance. These factors make FHA loans a popular choice for first-time homebuyers. It's important to note that the Federal Housing Administration actually doesn't lend you the money but instead guarantees the loan. You still get the loan from a traditional lender, such as a bank. You pay for this additional insurance through a mortgage insurance premium and the lender has less risk because the FHA pays the claim to the lender if you default on the loan.
Different types of loans cater to different needs of borrowers. To find out everything you need to know about FHA loans, and if they are right for your, just keep reading.
How an FHA Loan Works
With an FHA loan, there are two types of mortgage insurance premiums you pay: the upfront mortgage insurance premium and the annual mortgage insurance premium. The upfront premium is 1.75% of the base loan amount and is paid at the time of closing or rolled into the loan. The payments are deposited into an escrow account that is set up by the U.S Treasury Department. The funds are used to make mortgage payments in case you default. You also make the annual payments every month. These payments can vary as a percentage of the base loan amount depending on the loan length, the amount, and the original loan-to-value ratio.
These mortgage premiums can't be canceled in most instances. The only way to get rid of the premiums is to refinance with a non-FHA loan or to sell the home. Even though they are popular for first-time homebuyers, repeat buyers can get FHA loans if they're using the loan for a primary residence.
How to Qualify for an FHA Loan
In order to qualify for FHA loans, borrowers will need to meet some lending guidelines.
Borrowers will need a credit score of 500 to 579 with a 10% down payment or a score of 580 or higher with a 3.5% down payment. Borrowers also need an employment history for the last two years that can be verified with pay stubs, bank statements, or federal tax returns. FHA loans need to be used for a primary residence. The property will need to be appraised by an FH- approved appraiser and meet certain property guidelines. Your monthly mortgage payments can't exceed 31% of your monthly income. Some lenders do allow a ratio of 40% in certain cases. If you have experienced bankruptcy then you will need to wait 12 months to two years to apply. However, lenders can make some exceptions on waiting periods.
Special Considerations for FHA Loans
The lender you choose will evaluate your qualifications for an FHA loan just as it would any other mortgage application. Instead of using your credit report, lenders look at payment history records and work history. You are able to qualify for an FHA loan even if you have gone through foreclosure or bankruptcy if you have re-established good credit. In general, the lower the credit score and the lower down payment you have, the higher the interest rate will be.
When you buy a home, you will still be responsible for certain out-of-pocket costs, such as attorney fees, appraisal costs, and origination fees. One of the advantages of FHA loans is that the seller, homebuilder, or lender can pay some of these at closing on your behalf. If a seller is having a hard time finding a buyer then he or she may offer to help you out at closing in order to sweeten the deal.
Your lender will need to be approved by the FHA and you need to show steady employment history or that you have worked for the same employer for the past two years. If you are self-employed, you can use documented tax returns and profit and loss statements. If you have been self-employed for less than two years then you could be eligible if you have a solid work and income history for the two years that precede your self-employment.
Common Home Mortgage Terms and Definitions | Loanry https://t.co/qz8jPmFpME #mortgageterms

— Loanry.com | Loan Shop ? (@LoanryStore) 28. август 2019.

Types of FHA Loans
The FHA also insures other loan programs that are offered by private lenders.
FHA 203(k) Loans
This type of FHA loan allows a homebuyer to purchase a home and renovate it with just one single mortgage. Homeowners can also use this program to refinance their current mortgage and add the remodeling projects into a new loan. There are two types of FHA 203(k) loans. The limited 203(k) has an easier application process and the improvements or repairs must total $35,000 or less. The standard loan will require you to fill out some extra paperwork and is needed if the improvements cost more than $5,000 but the total value of the property still falls within the FHA mortgage limit for the area.
Home Equity Conversion Mortgage
A home equity conversion mortgage (HECM) is the most popular type of reverse mortgage. A HECM will allow older homeowners above the age of 62 with a significant amount of equity or who own their homes to withdraw some of the home equity. The amount that can be withdrawn can depend on the borrower, the current interest rate, the appreciated value of the home, and the mortgage limit.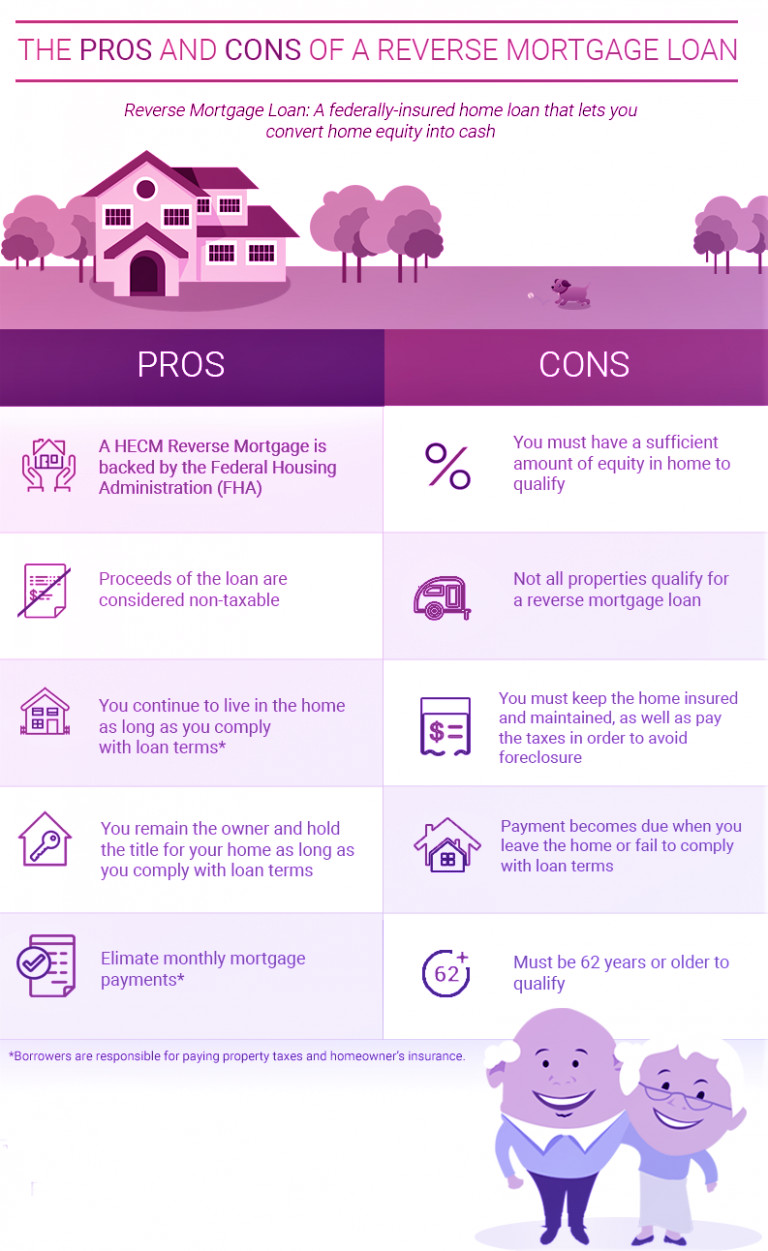 Energy Efficient Mortgage Program
Energy efficient mortgages are backed by the FHA and are used by buyers to purchase homes that are already energy efficient or to buy and remodel older homes with energy-efficient upgrades. The cost of the upgrades can be rolled into the loan without the need for a larger down payment.
FHA Section 245(a) Loan: This program is for borrowers whose incomes will increase over time. You start out with a smaller monthly payment and then gradually go up. There are different plans available with different increments.
Conventional Loans Versus FHA Loans
The government, unlike FHA loans, doesn't insure conventional loans. Qualifying for a conventional loan will require a higher credit score, a larger down payment, and a solid income.
You can get more down payment help with an FHA loan. Since the FHA allows financial gifts or down payment assistance it can be much easier to scrape together your payment. Conventional lenders may restrict the amount of your down payment that can come from a gift. FHA loans can have lower interest rates than conventional loans. When the interest rates are lower, you pay less over time.
FHA loans have different mortgage insurance requirements. Those who get an FHA loan need to pay an upfront mortgage insurance premium and an annual mortgage insurance premium. With a conventional loan, private mortgage insurance is only required if you put less than 20% down. There will be just one monthly payment instead of two. There are also different rules for when you can stop paying insurance. For a conventional loan, you can stop paying but you won't be able to with an FHA loan.
What about the Interest Rate of an FHA Loan?
FHA loans can be either adjustable or fixed-rate loans. With a fixed-rate loan, the rate won't go up and down so the mortgage payment is predictable and stable throughout the life of the loan. With an adjustable-rate mortgage, the interest rate will move along with the market. The interest rate and the monthly payments can adjust periodically. The interest rate can be lower with an adjustable rate but can go up over time and there are no guarantees.
Finding an FHA Lender
Finding an FHA lender is an important step in getting an FHA loan. These tips can help you find the best FHA lender for your needs.
Shop Around
Lenders offer FHA home loans, not the federal government. Each lender does offer its own fees and rates so you need to shop around. Shopping around is one of the best mortgage tips you can pay attention to. You will want to compare your FHA mortgage lenders to find the top lenders before you go forward. Your current bank or credit union may be an FHA-approved lender so it helps to check. You may want to consider working with a mortgage broker who specializes in FHA loans because they will be in the best position to offer meaningful and accurate advice and can guide you in your homeownership goals. Since you aren't able to drop the premiums you want a lender who can help you compare all the costs of FHA loans.
If you think that this all process is incredibly daunting, you can do is let Loanry try to help you. We make it easy for consumers to find the right lenders for their needs and avoid falling victim to scams. Put in your information and see which lenders may offer a loan for you:
=


Know Your Credit Score
It's important that you understand your credit score before you apply. Your credit score may be better than you think and this may allow you to qualify for a conventional mortgage. Your lender options can be limited if your credit score is low. You will need a larger down payment if your credit score is lower as well. Knowing your credit score is helpful because you may need time to improve your credit score before you apply.
Understand How Closing Costs Work

Since the U.S. Department of Housing and Urban Development oversees the FHA loans, there is a cap at 3% of 5% of the loan amount for closing costs. The FHA allows homebuilders and sellers to pay some of the closing costs. If you think you will need help with covering these then you may be able to qualify for down payment assistance or help with closing costs. Many states have their own mortgage programs that can be paired with FHA loans and the programs can also cover the upfront costs.
Know Your APR
Your APR (annual percentage rate) will have an impact on your mortgage. The APR will determine how much interest you pay in your monthly payment and thus over the life of the loan. It can be easy to believe that all FHA loans have the same APR but that isn't true. Each lender sets its own and there is a lot of variance between lenders. You can use an APR calculator to help you determine any long-term costs of your mortgage before you pick a lender.
Advantages of FHA Loans
There are some instances when an FHA loan may be right and they offer a number of advantages.
Small Down Payment
FHA loans allow you to get a home with a smaller down payment. This gives you more borrowing options.
You Can Use Others' Money
It will be easier to use gifts for your down payment and closing costs if you choose FHA financing.
No Prepayment Penalty
There may not be a prepayment penalty, which can be a big plus for certain borrowers. You never know what can happen. Maybe you somehow get a lot of money, or you simply decide you want to get rid of this dept much earlier than you though you would. So it is great when you do not have to pay additionally.
Assumable Loans
A buyer can take over the loan if it is assumable. This means he or she will pick up where you left off and benefit from lower interest costs if you sell your home.
A Chance to Reset
If there is a recent bankruptcy in your past then it will be easier to get approved for an FHA loan. You only need two to three years after financial hardship.
Improvements and Repairs
Certain FHA loans can be used to pay for home improvements. If you are looking at a property that needs improvements then these programs make it easier to fund your purchase and improvements in just one loan.
Disadvantages of FHA Loans
FHA loans do have some disadvantages, as does every loan type offered.
Low Down Payment
A low down payment may seem like a great idea but it can also be a disadvantage. Putting only 3.5% down can mean you aren't yet on solid financial ground and taking on a home can be risky. The more you borrow, the more interest you will pay and it will make your home more expensive.
Upfront Insurance
When you are putting less than 20% down, you will have upfront insurance costs. FHA loans have two types of insurance. A bigger loan means a larger monthly payment.
Ongoing Insurance: Not only will you have upfront insurance but you will also be paying for insurance monthly. The extra cost means you pay more each month. You aren't able to cancel this insurance with an FHA loan.
Limited Choices
There are limited choices for when you can use an FHA loan. This may not be a problem but sometimes an adjustable-rate loan or an interest-only mortgage can be a better fit.
Loan Limits
Another disadvantage of FHA loans is there are outside limits on how much you are able to borrow. The region you live in sets these limits. The lower-cost areas have a lower limit than usual FHA loans. Higher-cost areas have higher limits. There are also special exception areas, such as Hawaii and Alaska, where the high construction costs make the limits higher. You can look up the loan limit on the FHA website.
Property Limitations
Getting an FHA loan approved will require a property that meets certain standards. For example, basic health and safety requirements will need to be met. If you are searching for a fixer-upper or a major bargain then FHA loans may not be right. For a property that is move-in ready, it's not a problem. If you are buying a condo, it can be challenging. If there aren't enough units in your development that are owner-occupied then an FHA loan may not be the best option. The loan can't be used for investment or rental properties and the property needs to be used as your primary residence.
Qualifying
FHA loans don't always get approved. You still need a minimum credit score and you still need to have documentation of sufficient income to repay the loan. You must meet this certain credit score unless you are planning to have a larger down payment.
Seller Hesitation
In some situations, FHA loans can be a disadvantage when you are looking for a home. Sellers like to know about potential buyers and a FHA loan won't always signal strength. A seller may fear that there are extra requirements that are going to slow down the process. If you are buying in a hot market, this may not be to your advantage and you can miss out on some great properties.
FHA Loan Relief
Once you have an FHA loan, you may be eligible for loan relief if you have experienced a financial hardship, such as an increase in living expenses or a loss of income. The FHA-HAMP program can help you avoid foreclosure on the property by permanently lowering the monthly mortgage to a more affordable level. In order to become a full participant in the program, you need to successfully complete a trial payment plan where you make three scheduled payments on time at the lower modified amount.
Is an FHA Loan Right for You?
FHA loans can be an ideal choice if you want a low down payment and your credit score isn't perfect. If you aren't able to qualify for a conventional loan then an FHA loan may be the right choice. If you are able to afford a larger down payment then you want to consider getting a conventional loan. The mortgage insurance costs can make an FHA loan more expensive. You still need to shop around carefully in order to find the best option and lender for you.
An FHA loan won't help you if your credit score is less than 500. If your credit score is less than 500, you will need some time to work on improving your credit score before you apply. An FHA loan won't be best for those who are shopping on the higher end of the price spectrum and it's not designed to. The program was created to support low- and moderate-income homebuyers, especially those with limited cash reserves for a down payment.
How Much Home Can You Afford?
In order to determine how much home you can afford for your residential mortgage, you will need to understand back-end versus front-end debt ratio. The front-end ratio is a percentage of your gross monthly income and shows the payment you can realistically and reasonably afford from a lender's point of view. The back-end ratio reflects the new payment for the mortgage but also your recurring debt. It will be higher than the front-end ratio.
Your mortgage amount will depend a great deal on interest rates. Interest rates can change daily or even hourly. Your down payment also affects how much home you can afford. First-time homebuyers benefit from not putting everything they have toward a down payment so they have money for other costs associated with a home, such as maintenance. First-time homebuyers can also underestimate the cost of maintenance and other homeownership needs.
Do A Trial Run
Before you jump into homeownership, try setting aside the additional amount you would pay for a mortgage every month to see how you do. For example, if your rent is $800 and you plan to pay $1,200 on your mortgage then set aside the extra $400 per month for three to six months. If you can't do that for a few months then you can't afford that mortgage amount.
If you feel more comfortable borrowing less than the amount shown for any preapproval amount you get then do so. You don't want to make the mistake of taking out a mortgage that you aren't able to afford. A dream home may be able to wait. You probably don't need the most expensive home you are qualified to buy. Consider a starter home as your first home. Work first on building equity and security for yourself and your family.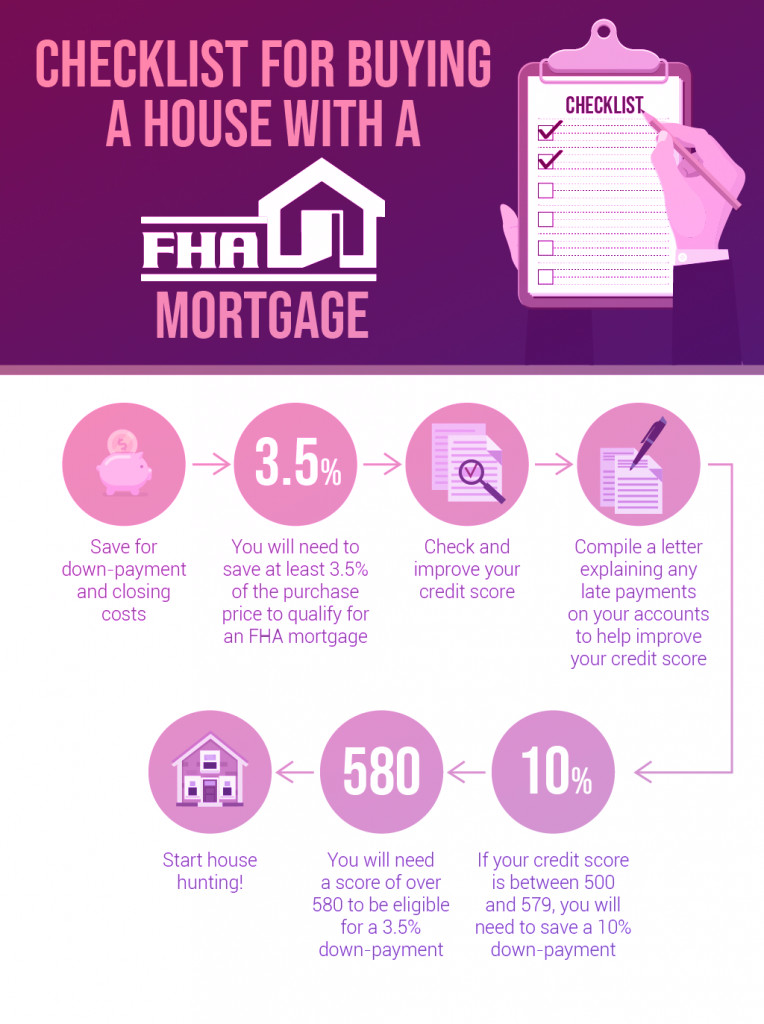 Tips on Saving for a Home
Even if you choose an FHA loan, you need to still save some for a home. With FHA loans, you will need to save less for a down payment but you still need some money and consider the closing costs, property taxes, ongoing repairs, and maintenance. This can be a lot to take on so you should save up as much as you can before you buy a home.
Determine How Much You Need
Meet with a mortgage loan officer to know what loans you qualify for, home much home you can afford, and how much of a down payment you will need. This will help you determine how much you need to save and it could be a lot less than you think, especially with an FHA loan.
Get Debt Under Control
Your debt can make it harder to save for a home since a chunk of your income is going toward your debt. The debt load can also make it harder when applying for a mortgage. If you have debt, and most people do, do what you can to reduce it. Consider refinancing debt to lower payments. If you have a credit card with a high balance then pay off as much as can and consider if it makes sense to transfer your balance to a lower-interest card.
Consider if It Makes Sense to Put Retirement Savings on Hold
You may not be able to do this if you are close to retirement. However, if you are young and contribute some of your income to a retirement plan then consider diverting this toward your down payment and costs for the home. It should only be for the short term since saving for retirement is important. However, it can make a big difference in how much money you have to put toward a home.
Use Technology
Apps can help you remember to send a portion of your paycheck to your savings account. You can also use apps that will round up your purchase to the nearest dollar and then take the spare change and add it to an investment account. Spare change can add up over time.
Ask for Gift Money
With an FHA loan, you can use gift money toward your down payment. Ask your family for money for your birthday and other special occasions instead of a gift. While not everyone will oblige, some of your relatives may like knowing they are helping you toward your dream of owning a home.
Get a Side Hustle
In this economy, there is a lot you can do as a side hustle. Consider some time every week doing your side hustle so that you can make some extra cash that you can put away toward your home.
Final Thoughts
FHA loans can be a good option for certain homebuyers. In order to qualify for a FHA loan, you typically need a lower credit score and down payment than a conventional mortgage. There are some advantages and disadvantages of FHA loans. And while they can help a lot of first-time homebuyers, they may not be an option for everyone. Regardless of whether or not you choose an FHA loan, you need to know how much home you can afford. There are different things you can do in order to save up for a home.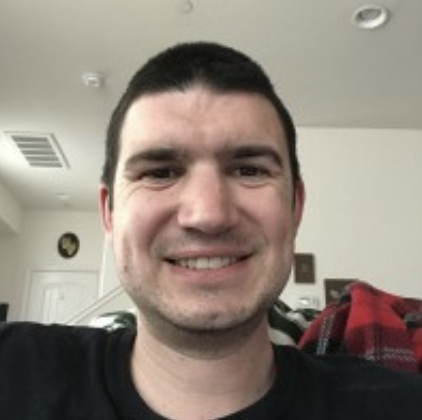 Kevin Strauss is a personal finance writer and homeowner based in the Los Angeles area. Being in one of the most expensive markets in the country, he's learned to maximize resources to plan for both his monthly expenses and future financial needs. Kevin has a passion for helping those in a similar situation navigate the complex world of personal finance so they can pay down debt, plan for the future and live out their dreams.  In addition to covering personal finance in depth on Loanry.com, Cashry.com, Debtry.com, Budgetry.com, Billry.com, Creditry.com and Taxry.com.  Kevin shares his expertise with readers who want to create budget-friendly habits across the web.