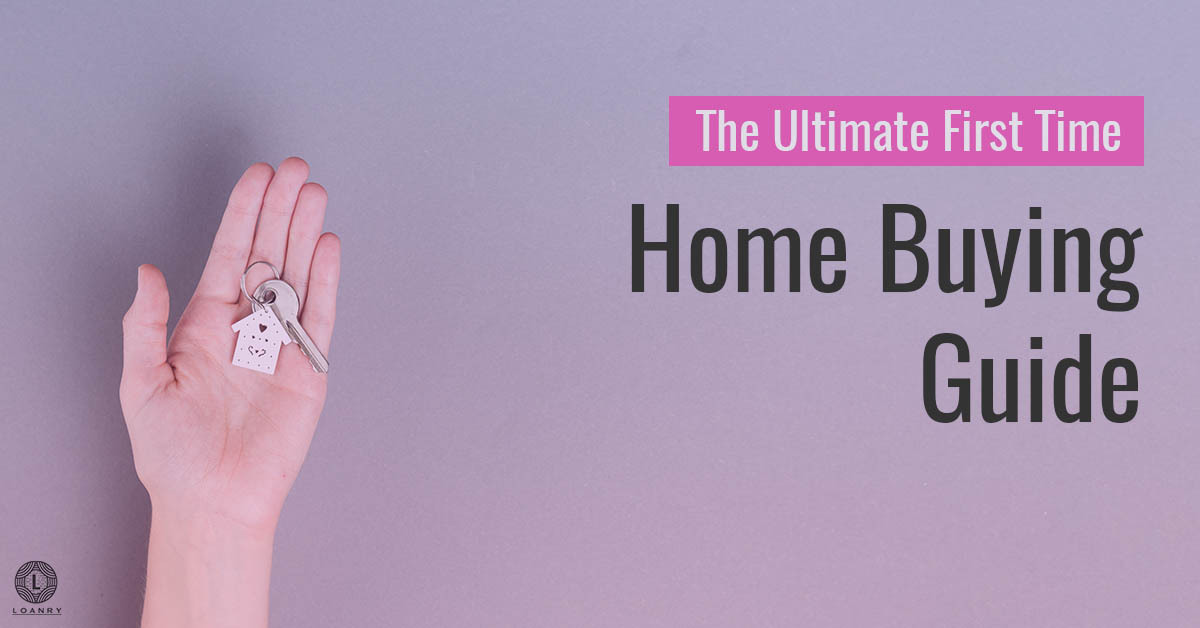 If you are in the market to buy a new home, whether it's your first time or you have forgotten about some of the details, this home buying guide can help you prepare for the journey ahead.
What Is a First Time Homebuyer?

When planning a first time home buying guide, it helps to define who a first-time homebuyer is. It makes sense that a first-time homebuyer refers to someone who hasn't purchased a home before. The definition can actually be broader than that. Those who can't scrape together enough of a down payment can be eligible for assistance through different first-time homebuyer loan programs and grants. In order to qualify for many of the programs, prospective homebuyers must not have owned a home for at least the last three years. You don't need to be a complete novice in order to qualify as a first-time homebuyer and to utilize a first time home buying guide.
Should You Buy a Home?
If you are researching a home buying guide then you are likely ready to move forward in the home buying process. There are some signs that show you are ready for homeownership.
Your Credit Score Has Improved
Some renters may be locked out of homeownership because of their credit score and not being able to qualify for a residential mortgage. A low credit score is a common reason why many renters can't make the jump to owning a home. Too much debt and a history of late payments can hurt your score. If you have worked on your credit score then it may be time to start looking for a home. The better your credit score, the better the loan terms and interest rates will be.
You Are Good at Managing Debt
One thing lenders look for when screening applicants is the debt-to-income ratio. If you previously had a higher ratio and have since paid off some of your high balances then you may be in a better place to get a mortgage. This also gives you some more wiggle room in your budget so you can build up an emergency fund for any home repairs.
You Have Money Set Aside for the Extra Costs of Owning a Home
When renting, if there is an issue with the property then you don't have to worry about paying for it since it's the landlord's responsibility. You also don't have to pay for homeowners insurance or property taxes. However, when you own a home then all the costs are your responsibility. If you have set some money aside then you may have enough extra money to handle these additional expenses that come with homeownership. If you are putting everything you have into the down payment then you don't have any money for potential repairs or improvements you need to make.
You Can Afford the Down Payment and Closing Costs
A first-time buyer won't have the proceeds from the sale of another home to help fund the down payment on a new one. This is one of the main reasons why it's hard to buy your first home. The down payment will depend on the house mortgage you get for your home.
You Are Ready to Settle Down
There are a lot of upfront costs associated with buying a home so it's best to stay for a few years so you can recover those costs. If you plan on moving in a few years then homeownership may not be right for you.
Step by Step First Time Home Buying Guide
No matter if it's your first time or your fifth time buying a home, there are some steps to take in following a home buying guide.
Assess Your Personal Finances
The first step in a home buying guide is by looking at your finances. You don't want to just start looking at listings and open houses without first looking at your personal finances. The smart approach is to check your credit score and reports, look at your budget, and figure out your ability to make a down payment and save for closing costs. There may also need to be an earnest money deposit for you to consider. Some states require a deposit of 10% of the purchase price, while other states allow just a few hundred dollars.
Start organizing your paperwork in order to show lenders your financial stability. This means gathering bank statements, federal tax returns, pay stubs, W-2 forms, and a list of assets and debts. Lenders will check your credit report and verify your income. During this time when you are looking at your finances, you can see if you are eligible for first-time homebuyer programs and grants that could help with closing costs or a down payment. Start to become familiar with different mortgage types and down payment requirements. You don't want to base decisions on emotion so you need to do your research during this stage.
Get Mortgage Quotes
You want to get mortgage quotes from at least three different lenders so you can compare terms and interest rates. Ideally, you want the lowest interest rate because the less money you spend on your mortgage then the more money you have in your budget for repairs and maintenance that come with homeownership. There will be different loan programs that have different requirements. If you are having trouble getting a mortgage, even with different requirements, you may need to spend time working on finances before you can move forward with a home purchase.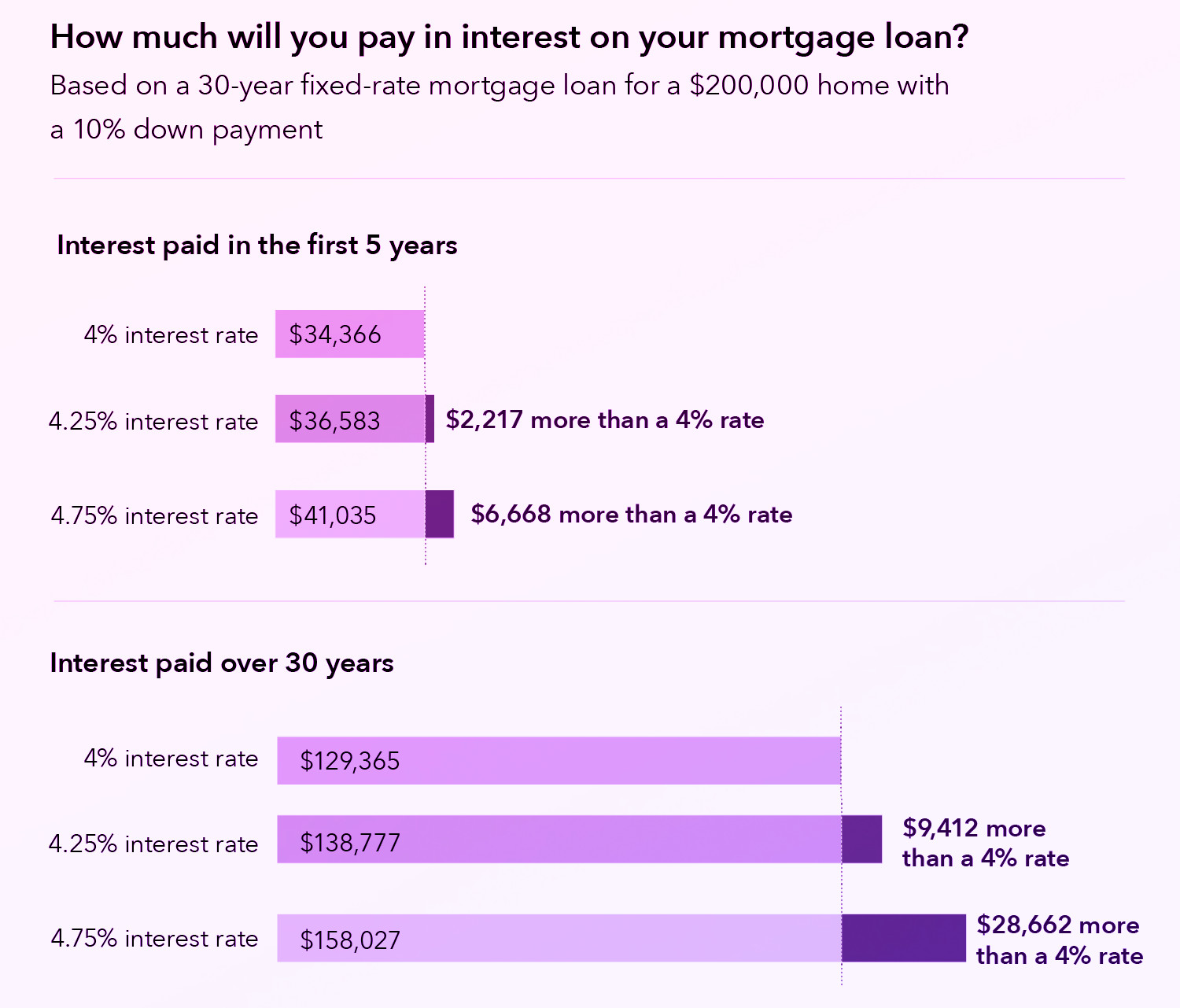 Get Preapproved For a Mortgage
Once you have gotten quotes from some lenders it's time to get preapproved. When you are preapproved, this puts you in a stronger position to make an offer on the home. The preapproval letter will tell you how much you are qualified to borrow, the loan program you are using, and the expected down payment you will make. The final approval will take place after an underwriter verifies the information you give and there are conditions that are met. Preapproval letters help you in a competitive market and will help sellers take you more seriously.
Find a Good Real Estate Agent
Real estate agents can help tremendously with the home buying process. Agents who work in a particular market know the area and can give you insight into the neighborhoods and school districts. When you are ready to start looking at homes, interview agents and hire one once you find the right fit. You can consider a buyer's agent who will not only help you find the right home but also negotiate the best offer and recommend professionals whose interests align with yours. Listing agents will usually represent the seller and the main goal for this agent is to get the best purchase price on the home. The buyer's agent will help from the buyer's perspective so it's best to work with someone who represents your own interests.
Start Shopping for the Home
This is where the fun part begins. Have a list of top requirements that you can give to your agent so you aren't wasting your time looking at homes that won't meet your needs. When you begin to view homes, take photos and notes since it can be hard to remember all the unique features when you start to look at several properties. In addition to looking at the home itself, you also want to look at the neighborhood. See how traffic flows and get a sense of the character. Talk to neighbors and check crime statistics in the neighborhood.
For a home you are considering, see if you can get a copy of any homeowners association documents so you know what the rules are and if this will work for you. Doing as much research and due diligence as you can ahead of time will help you avoid any mistakes in the process. If you buy a home without researching the schools and later find out they aren't the best, you will be disappointed. Never purchase a home without seeing it first.
Make an Offer
Once you find the home you love it's time to make an offer. This can be an exciting time but it's also a nail-biting part of the process. Your agent should run an analysis of other comparable listings that have recently sold in order to help you make an offer that is competitive. Your offer will include the offer price, deadline for the seller to respond, and any contingencies you want to request. Contingencies, such as those for the home inspection, financing, and appraisal, give you the ability to walk away from the deal without any penalty if certain conditions are met.
Negotiate Closing Costs
Within days of applying for a mortgage, you will get a loan estimate that details the loan terms, along with estimated closing costs. Some closing costs are negotiable. For example, your lender may charge underwriting fees or an origination fee that is discounted or waived if you ask. The seller may also pick up some of the costs. You may be able to get the closing costs rolled into your mortgage but then you will usually pay a higher interest rate. It's important to understand there is some wiggle room to negotiate on certain services.
Get a Home Inspection

An inspection only takes about three hours and can range in cost but it's important. Home inspectors will usually check the home's roof, physical structure, and heating, plumbing, and electrical systems. However, an inspector usually won't look for mold or lead paint. Your real estate agent can recommend a good inspector or you can find one on your own with a little research.
It's always good to put a contingency clause in place that will allow you to cancel the deal without any penalty if the home inspection uncovers major problems and the seller won't address them. You and your agent should be present during the inspection so you can ask questions. Even if a typical home inspection won't cover it, you can also have someone inspect for mold if you are concerned about it. You can ask the seller to purchase a one-year home warranty at closing. This can be reassuring for first time buyers with a tight budget.
Get Insurance and Finalize Your Move-In Details
Homeowner's insurance will be required by your lender and is necessary to help protect your big investment. Premiums can vary so, just like with lenders, you want to get quotes from multiple prospective companies. Figure out your needs and make sure that you get enough coverage for you to rebuild your home if it's damaged or destroyed. If your home is located in a flood zone, you will need to get flood insurance as well. As you start to prepare for move-in day, contact local utilities to arrange for a new service for your move-in date. You can also start to hire movers and start the packing process. There are a lot of upfront costs when it comes to buying a home and there could even be some unpredictable ones after move-in day. It's a good idea to have an emergency fund for any surprise repairs or maintenance.
Time for Closing
You will have to get updated financial paperwork and paystubs before you close to prove your employment status hasn't changed and you can make your mortgage payments. Within 24 hours of closing, buyers will do a final walkthrough of the property to make sure repairs, if the seller was responsible for them, were made and the home is vacant. At closing, you will sign a lot of paperwork to finalize the loan and transfer ownership. You will be required to wire funds or bring a cashier's check for the down payment and must also have your identification.
Your lender and real estate agent will walk you through the process and it's okay to take your time as you review documents. You are committing to the largest financial transaction you will likely make in your life Three days before closing, you will get a form that outlines the fees and the loan. Compare it to your initial loan estimate to make sure you aren't being charged unexpected fees and that your personal information is correct.
Benefits of Owning a Home
A home buying guide can only help you so much if you don't realize the potential benefits of owning a home.
Owning a home is an investment. Unlike many purchases that decrease in value, homes appreciate over time. Even though local markets have different factors, the national median home price goes up each year. Every time you pay your mortgage, the debt amount goes down and the value of your home continues to rise.
With homeownership, you can take advantage of tax benefits. The biggest tax benefit is the option to deduct interest payments from your income tax return. This is especially important at the start of the mortgage when a lot of the monthly payment is applied to your interest.
Depending on the mortgage you choose, you can help stabilize your housing costs. If you have a fixed-rate mortgage then you have the same payment for your entire term, while rental payments for nearby properties can continue to rise.
You get more control over your living space. Renting usually doesn't allow you to have a lot of options when it comes to personalizing your living space. With homeownership, you can make improvements to your home. Home improvements can actually lead to increased home value, both in your daily home life and financially. With the power of equity, you get the extra finances you need to reinvest in your home when cash funds aren't an option.
Different Types of Mortgages

Part of following a home buying guide is figuring out different types of mortgages you can get.
Conforming Loan: The conforming mortgage loan is what many people think of when they think of a home loan. This type of loan is a good choice for homebuyers who have a good credit score and can save for a down payment of at least 10%. Conforming loans can come with fixed rates, where your interest rate never goes up or down and you pay the same amount every month. It can also be available with an adjustable rate, where the interest rate changes based on the market.
FHA Loan: FHA loans are a popular choice with first-time buyers because they require a smaller down payment and have more flexibility when it comes to underwriting. Those with below-average credit can also get approved.
VA Loans: VA loans can be useful to those in the military. They are available to veterans and active members of the U.S. military. The rates usually beat all other common loan types.
USDA Loan: These loans are for those who are in rural areas and these loans don't require large cash down payment.
Avoiding Homebuyer Mistakes with a Home Buying Guide
Even if you are following a home buying guide, it can be easy to make some mistakes. Make sure to avoid them so the process goes smoothly.
Talking to Only One Lender
This is a big mistake and can leave thousands of dollars on the table. The more you shop around, the better position you are in to compare to make sure you are getting a good deal and the lowest possible rate. When it comes to where to shop for a mortgage, there are plenty of options. You can choose to go to your bank, the local credit union, or even use an online lender.
If you want to look into the best online lenders, you can fill out the form below and Loanry will match you with lenders who may be willing to give you a loan based on the information you provide. Start here:
Buying More Home than You Can Afford
It can be easy to fall in love with a home that can stretch your budget. Overextending yourself is not a good idea. When you buy a home that exceeds your budget, it will put you at risk of losing your home if you reach tough financial times. There will be less wiggle room in your budget for expenses or other bills.
Moving Too Quickly
Buying a home can be a complex process and there are a lot of steps in the home buying guide. A big mistake you can make is not planning far enough ahead for the purchase. Rushing the process can mean you don't have enough saved for a down payment and closing costs and you are aren't addressing issues on your credit report.
Draining Your Savings
Spending all your savings on the down payment and closing costs can be an issue. While it may be nice to put down 20% so you can avoid mortgage insurance, you want to have savings left for needed repairs or an emergency fund. Paying mortgage insurance may not be ideal but if you deplete your savings to make a bigger down payment, it's riskier.
Not Paying Attention to the Neighborhood
If you are fixating on the home, you could wind up in a neighborhood you don't like. Selecting the right neighborhood is important for your family and life. Be sure to discuss with your real estate agent about school ratings and crime stats. Visit the neighborhood at different times to get a sense of neighbor interactions, traffic, and the overall vibe.
Making a Decision Based on Emotion
Buying a home can be a big milestone. It can be easy to get attached and make an emotional decision. Remember that you are making probably the largest investment of your life. Emotional decisions can lead to overpaying for a home or stretching your budget.
Not Sticking to Your Budget
It's best to look at properties that cost less than the amount for which you were preapproved. Even though you may technically be able to afford your preapproval amount, that's the ceiling and it won't account for other monthly problems or expenses. Shopping with a firm budget in mind can help when it comes to making an offer. When you find a home you love, it's tempting to make a high-priced offer thinking that it will help you win but sticking to your budget can ensure you avoid a mortgage payment that is hard to afford.
Getting Your Down Payment
Your down payment is a big part of a home buying guide. It's the cash you pay upfront to get a home loan.
Many people believe that you need a 20% down payment. While there are benefits to having a 20% down payment and lenders do like to see this, this is not the only way to buy a home. A 20% down payment has some benefits, such as putting more equity into your home right off the bat and a lower monthly payment, but there is also a caveat. The down payment is not the only upfront money you have to worry about. The closing costs can be a huge chunk as well.
There are some other low down payment alternatives for you to consider. Different mortgages have lower rates and it's possible to buy a home with as little as 3% down.
You will need to decide the right down payment for you. It may sound like an easier decision to just go with a lower option but a lower down payment can make you a bigger risk in the eyes of a lender. This is why mortgages with lower down payment requirements are backed by the government. Instead of requiring mortgage insurance, some of the options will include a funding fee or an upfront guarantee fee. Whatever it is called, a fee is a fee. If you are considered a higher risk then you will likely pay a higher interest rate for the life of the loan, in addition to these other fees.
Calculating Your Mortgage Payment
It's easy to calculate your mortgage payment if it just includes principal and interest. For this, you can use a bare-bones calculator. However, this is rarely the case. There are a lot of costs that can be built into your monthly mortgage payment. There are some key components that could play a role when you are calculating your monthly payment.
Principal
This would be the home's purchase price minus any down payment. It the amount you are borrowing for the home.
Interest
This is what the lender charges to loan you the money for the home. Interest rates are expressed as a percentage.
Property Taxes
This is the annual tax assessed by state and local government authorities on your land and home. Property taxes may sometimes be separate from your mortgage payment or added in.
Mortgage Insurance
If the down payment is less than 20% then you may be required to have mortgage insurance. This insurance protects the lender in case you default on the mortgage. Once the equity in your home reaches the 20% threshold then the insurance is cancelled, unless you have an FHA loan.
Homeowners Association Fee
If your home is part of an HOA then a fee is paid to the organization that helps with property improvements, upkeep, and shared amenities. This can also be separated from your mortgage payment occasionally.
Common Home Mortgage Terms and Definitions | Loanry https://t.co/qz8jPmFpME #mortgageterms

— Loanry.com | Loan Shop ? (@LoanryStore) 28. август 2019.
Final Thoughts
If you are a first-time homebuyer, it's important to follow the steps in a home buying guide. Even if you have bought a home before but it has been a while, a home buying guide can help you plan ahead so you are ready for the process. There are many benefits of buying a home and some signs that mean you could be ready for homeownership. Consider different mortgage options available to you, especially if your credit score isn't the best. You also want to avoid common mistakes that can happen during the home buying process so you are taking advantage of the lowest rates available.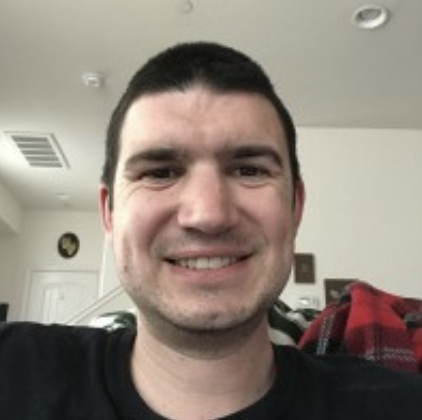 Kevin Strauss is a personal finance writer and homeowner based in the Los Angeles area. Being in one of the most expensive markets in the country, he's learned to maximize resources to plan for both his monthly expenses and future financial needs. Kevin has a passion for helping those in a similar situation navigate the complex world of personal finance so they can pay down debt, plan for the future and live out their dreams.  In addition to covering personal finance in depth on Loanry.com, Cashry.com, Debtry.com, Budgetry.com, Billry.com, Creditry.com and Taxry.com.  Kevin shares his expertise with readers who want to create budget-friendly habits across the web.