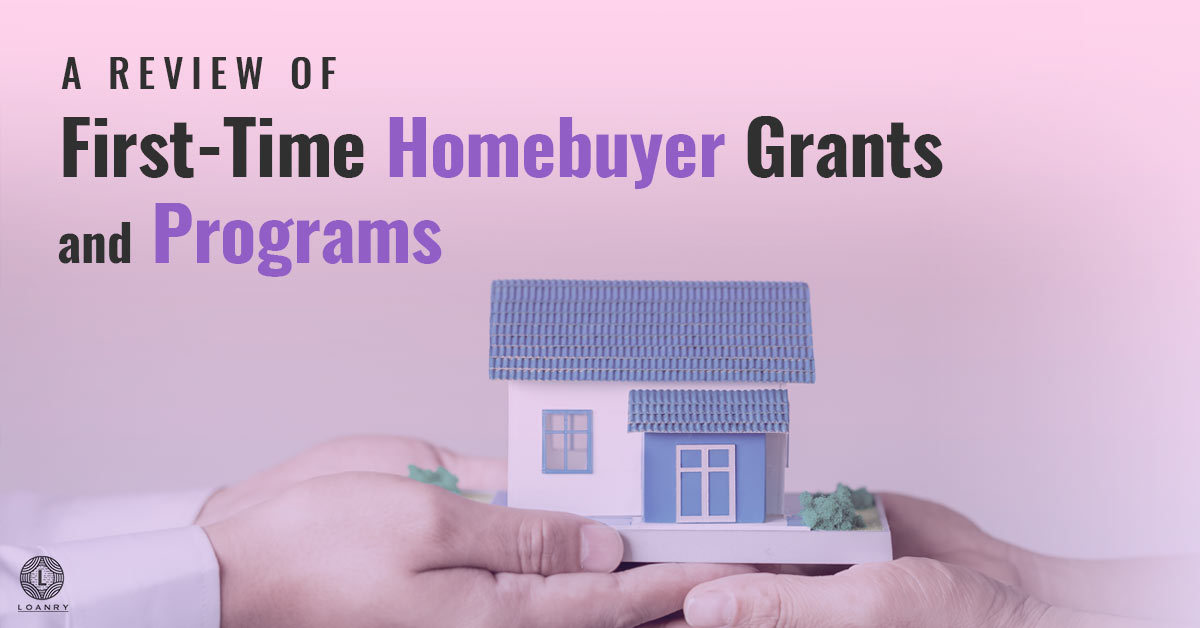 Buying a house can be one of the most stressful and exciting times of your life. There are many things to consider when you want to buy a house. You want to make sure you are getting the best mortgage for you. A mortgage is a loan you obtain specifically to purchase a home. You use the house you want to purchase as collateral for the loan. When you use that house as collateral, it provides a safety net for the lender. This way if you are not able to pay the mortgage, the bank can take ownership of the house. There are many home buyer grants and programs of which you should be aware when you want to buy a house. Continue reading to find out more mortgage tips and information on the programs that are available.
What Is A Conventional Loan?
There are many different types of mortgages along with various homebuyer grants and programs available when you are ready to purchase your first home. A conventional loan is the most common type of mortgage. It has a fixed rate so it is safe for all homebuyers. Your monthly payment remains the same each month so you will not have to worry about it changing from month to month. A conventional loan usually comes in terms such as 15 year, 20 year, 30 year, and even 40 year loans. The most common ones are 15 or 30 years. A lender wants you to have 20 percent of the cost of the house to put down on the house.
That means if you want to purchase a house that costs $300,00, the lender wants your down payment to be $60,000. If you cannot put down this amount, the lender requires you to have private mortgage insurance (PMI). Lenders prefer that you have a high credit score to qualify for these types of loans. If you have a high credit score, lenders may approve you for a loan with only 3 percent down. They also request a fair amount of documentation to prove your income, employment, and assets.
What Is An Adjustable Rate Mortgage?
Another type of mortgage for your consideration is an adjustable rate mortgage (ARM). The most important thing to understand about this type of loan is that the interest rate changes, hence the word adjustable in the name. One of the most common ARMs is a 5/1 mortgage. That means that the interest rate remains the same for five years, but then changes for the rest of the term of the loan. The interest rate will change based on the current economy. This type of loan is appealing because it keeps your monthly mortgage low for those five years because your interest rate is low. However, your mortgage can increase to a really high rate, much higher than you may be able to afford. When you cannot afford to pay your mortgage, the lender may foreclose on your home.
Some who decide to get an ARM attempt to sell their house, or refinance their loan for a different mortgage type in an effort to avoid payments they cannot afford. However, the value of your house can decrease to a point where you are not able to refinance. An ARM is risky type of mortgage, so you should be prepared for that. You may want to consider all homebuyer grants and programs that are available to you before you consider an ARM.
What Are FHA Loans?
One of the homebuyer grants and programs that is available to you are those offered through the Federal Housing Administration (FHA). These loans are perfect for those with less than perfect credit and a low down payment. FHA loans are backed by the federal government and have mortgage insurance built in to the loan. This is a great option for those who may not qualify for any other type of loan. You do not have to be a first time home buyer to qualify for this type of loan. This type of loan may still require you to pay mortgage insurance if you do not have 20 percent as a down payment. You always have to pay the mortgage insurance with this type of loan even after you have a certain amount of equity in the house.
There are several different types of FHA loans. The FHA 203(k) loan lets you buy a home and renovate it all with one mortgage. If you currently own a home, you can use the FHA 203(k) loan to refinance and use it to renovate your home. The FHA Energy Mortgage helps you buy a home that is energy efficient. You can use this loan to buy an old home and renovate it to make it energy efficient.
The FHA Section 245(a) loan is for you if your income is going to increase. This loan has your payments starting at a low amount per month but your payments go up as time goes by. There are different variations of the 245(a) loan that has varying payment amounts that increase at different rates. To qualify for an FHA loan, you must visit a lender that is approved by FHA. The FHA is not giving you the loan. A lender still gives you the loan, but the FHA guarantees it.
Mortgage Loan Statistical Overview: By the Numbers | Loanry https://t.co/CYtmLSvzzm #mortgageloans #mortgagestatistics

— Loanry.com | Loan Shop ? (@LoanryStore) 09. август 2019.
Are There Other Government Funded Loans?
Many different government funded homebuyer grants and programs exist. There are too many to list in this article, but if you go to govloans.gov you can read about all of the different types of loans backed by the federal government. There is a mortgage loan type for just about every person in every scenario. So there should be one for you. There are a handful that I would like to highlight in this article, but do yourself a favor and learn how to shop for a mortgage. Your first step is checking out the gov loans site.
There are Veteran Affairs (VA) loans which are backed by the Department of Veteran Affairs. Most of these types of loans do not require you to have any money to put down on the house you want to buy. These loans are specifically for veterans of all the US armed forces, and sometimes spouses, to buy a home. These loans are usually the most flexible and provide the best terms for mortgages for veterans of the military.
Another type of federal loan is a loan that is funded by the US Department of Agriculture (USDA). These types of loans are intended to help those in rural areas with low incomes qualify for a loan. There are limits to these types of loans and they are based on the size of the family. The amount of the mortgage is also limited by the conditions of the local market. These loans can be used for manufactured, modular, or regular homes, but they cannot be more than 2,000 square feet.
Do I Need A Mortgage Broker?
You do not need to have a mortgage broker to get a mortgage. You do not need a mortgage broker to buy a house. A mortgage broker is helpful to you when searching for the best mortgage, but there are fees. You can do the work yourself, or you can pay someone else to do it. A mortgage broker does not work for a bank. They are independent workers. And they get paid by the fees that they charge you. They must have a license to operate.
A mortgage broker usually has various loans from different lenders to offer you a wide variety of options. It is that person's job to find the best mortgage available to you and for you. This is what you are paying them to do. A mortgage broker can work with lenders to secure a loan for you. For example, if you only have 8 percent to put down for a house, the broker can find lenders that accept those terms. A broker can do all the negotiating for you. This may be especially helpful if you do not have the best credit. A broker may be able to find some of the best home buyer grants and programs for you so that you do not have to do any of that work.
Are There Fees Associated With A Mortgage Broker?
Yes, there are fees for you if you select a mortgage broker. This person is doing a job for you and expects to be paid. You may not need to consider a broker if you are going to use homebuyer grants and programs. If you are considering a broker, you should be aware of the fees that you may have to pay. The broker may use lender based compensation fees which means that the lender pays the fees of the broker and then adds those fees on to your mortgage. If the mortgage broker chooses borrower based compensation, that means you pay the broker fees at closing. Every broker charges a different fee amount and they may call them by different names.
Here are some of the common fee names and types that you hear:
Loan origination fees – sometimes the broker adds his fees to the origination fees that the lender charges. If this is the case, you should ask for a breakdown of the origination fees so you can see what the broker charged. The loan origination fees are a percentage of the mortgage.
Yield spread premium – this is what the lender pays to the broker for getting you, the borrower, to obtain a mortgage with higher interest. If this is the case, be sure you have a competitive interest rate.
Upfront fees – these fees occur when you obtain a jumbo loan. This is usually a flat rate for making the loan happen. If there is not some type of fee from the broker make sure that the broker is not getting a yield spread premium.
Administrative fees – this is when the broker adds their administrative fees in with the standard fee from the lender. If you see this type of fee, you should ask for the broker to waive it.
What Steps Should I Follow To Get A Mortgage?
When looking for the perfect house, you should also look for the right mortgage by doing some rate shopping. After you do some shopping around to see what loans are available, you should also see what homebuyer grants and programs are available also.
After that, you want to take some other steps, such as:
Check your credit and get it in better shape, if needed. More about your credit a little later in this article.
Get prequalified. This shows any potential sellers that you are serious about buying a house. This also lets you know how much money you are able to get in a mortgage. This can guide the price range for your potential houses.
Select a mortgage from all the options that you found. You need to select the right mortgage for you. You also need to make sure that you are going to be able to afford the mortgage.
Find the right lender for you. Not only is the mortgage important, but so is a lender that is willing to work with your credit and down payment.
Get all of your documents together. A lender is going to ask for documents, you know that, so start collecting them. You should gather your employers for the last two years, pay stubs, two years worth of tax returns, two years worth of W2s, any proof of pension. And you also need to provide proof of dividend earnings, bank statements, and any other debts that you have.
You should check out a mortgage calculator and determine just how large of a mortgage you can afford to pay.
Apply.
Here are some mortgage options for you, just put in your information, and you may get suggestions about a potential lender for you:
Does My Credit Matter?
I hate to tell you, but your credit always matters. If you are trying to borrow money from a lender, it absolutely matters. You may be able to find homebuyer grants and programs with enough federal backing that your credit score does not matter. Those are few and far between. For most mortgages, your credit matters. A lender looks at your FICO score and the credit score. The difference with a mortgage is the lender pulls a credit report from each of the three credit bureaus. Typically all three scores are a little different. The lender uses the middle range score. If your credit scores are 600, 620, and 650, the lender uses 620.
You should know your credit score when you want to get a mortgage. A good rule of thumb is to look at your credit score about 4 or 5 months before you apply so you have a good idea of your credit score. You should also begin looking at the mortgage rates. A 740 or above is a great credit score. Anything between 680 to 739 is average. A score between 620 to 679 is fair. Anything between 580 to 619 is poor and a score below 579 is bad.
What If I Have Bad Credit?

If you are not going to use homebuyer grants and programs where your credit score does not matter, you should work to improve your credit. You should go to Creditry to get a copy of your credit report and learn how to work towards improving it. When you pull your credit report, take a look at it and see if there are any errors on it. If there are errors, fix them. This is the easiest way to improve your credit score. If there are no errors, or you have corrected them all, now you need to work towards increasing your credit score. It takes consistent work, but it is possible to improve your credit score.
You should work to decrease your debt to income ratio. This is the amount of debt that you carry and how it relates to your income. If you can reduce the amount of debt you have, you can improve your credit score. A top reason why someone has a declining credit score is late payments. If you have a history or late payments, you want to work on improving that and make all of your payments on time and in the full amount that is due. You should also consider increasing your down payment amount. The higher amount you can put down on the house, the lower your interest rate may be.
You should make on last effort to see if there are any homebuyer grants and programs for which you qualify. Some of these programs negate the need for a down payment, no matter your credit score.
Why Does A Down Payment Make A Difference?
The down payment is the amount of money you put upfront to buy a house. This is the amount of the purchase price that you pay out of your own pocket. You do not borrow this money from a lender. This is money that comes out of your savings and you can pay it electronically, by check, or credit card. This money is not factored into the loan amount that you ask to borrow. The higher your down payment amount, the less money you need to borrow which means the less money you owe. This also means the lower your monthly mortgage payments is going to be. There is often much debate over the right amount for a down payment. Many people believe you should put as much down as possible, while others think that a smaller down payment makes more sense.
Obviously, the higher your down payment, the lower the amount you must borrow. You may qualify for lower interest rates if you put down a larger amount of money. When you put down a larger amount of money, you are reducing the amount of risk a lender has because you own more of the house. When the lender has a lower risk, you see that reflected in a lower interest rate. Unless you have homebuyer grants and programs that does not require you to have a down payment, the lender wants you to put at least 20 percent down. If you do not put that much down, they feel you are a bigger risk and they want you to have PMI. Paying PMI increases your mortgage payment.
What Is Interest?
Interest is what the lender charges you for allowing you to borrow money. The amount of interest you pay is directly related to your credit score and the amount of your down payment. If you have a bad credit score of less than 579, it adds about 2 percent on to the lowest interest rate. And if you have poor credit, you see an interest rate that is about 1 percent higher than the lowest rate. If you have average credit, you should not see much increase in the interest rate. If you have excellent credit, the lender offers you the best interest rate they can.
I am sure you would like to know what all the means in numbers, so let me give you some examples.
If you have credit in the great range, you may have an interest rate of 4.24 percent, which gives you a mortgage payment of $1,228.
When your credit drops into the lowest fair area, so around 620, your interest rate changes to 5.829 percent giving you a mortgage payment of $1,472.
Just because your credit went from average to fair, you see an increase in your mortgage payment of $244 per month. That is an increase of $2,928 over the course of a year and $43,920 over the course of a 15 year mortgage. If you get a 30 year mortgage, that is an increase of $87,840. That means you pay over $87,000 more for your house over the life of the mortgage because your credit score was fair.
If you know that you have fair or below credit, you should do some research and look into homebuyer grants and programs to see if you qualify for any of them. They could help decrease the amount of money you pay over the lifetime of your mortgage.
Other Mortgage Terminology
Some other terminology that may be of interest to you is:
APR – this means annual percentage rate. This is the total cost you pay for the lender to allow you to borrow money. This includes the interest rate and any upfront costs that you have to pay.
Appraisal – this is something that you must have. Most lenders require it. It is also good information for you to know. This is an estimate of the current value of your house. Someone who is a professional appraiser signs off on the document.
Points – this is optional for you as the borrower. You can pay to decrease your interest rate. This is something you pay upfront at closing and it can lower your monthly mortgage. One point decreases your interest rate by .25 percent. That means it can decrease your interest rate from 5 percent to 4.75 percent.
To purchase a point, it cost you 1 percent of your loan amount, or $1,000 for every $100,000. If you are borrowing $300,000 for a mortgage, then 1 point costs you $3,000. You have to determine if paying $3,000 up front is worth it to save however much .25 percent interest would cost you over the life of the mortgage.
Even if paying $3,000 up front only saves you $30 per month on your mortgage, that equals $360 per year and $10,800 over the span of a 30 year mortgage. You have to weigh your options to see which one makes the most sense for you.
Do not forget to look into homebuyer grants and programs to see if you qualify for them. They can save you a lot of money in the long run.
Conclusion
I have give you a lot of information and I know it all can seem overwhelming. Give it some time and let it all sink in. These are just the basics that you should understand before considering a mortgage. You should not even attempt to get a mortgage through a lender until you have done research about homebuyer grants and programs to see if there are any for which you qualify. It takes a little bit of time and research to look up homebuyer grants and programs, but if you can qualify for one of those programs, it saves you a ton of money and headache in the long run.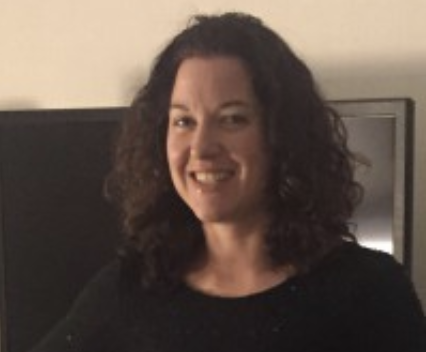 Julia Peoples is a long-time business manager focused on providing decision making assistance to the public. She works with people at key points of their lives who are making important retirement and financial decisions. She has had many articles published that educate the public on sound financial decision making.
Julia writes for those who are working towards financial freedom or a better understanding of how finances work. She has shared her financial insights with individuals on a one on one basis for years.