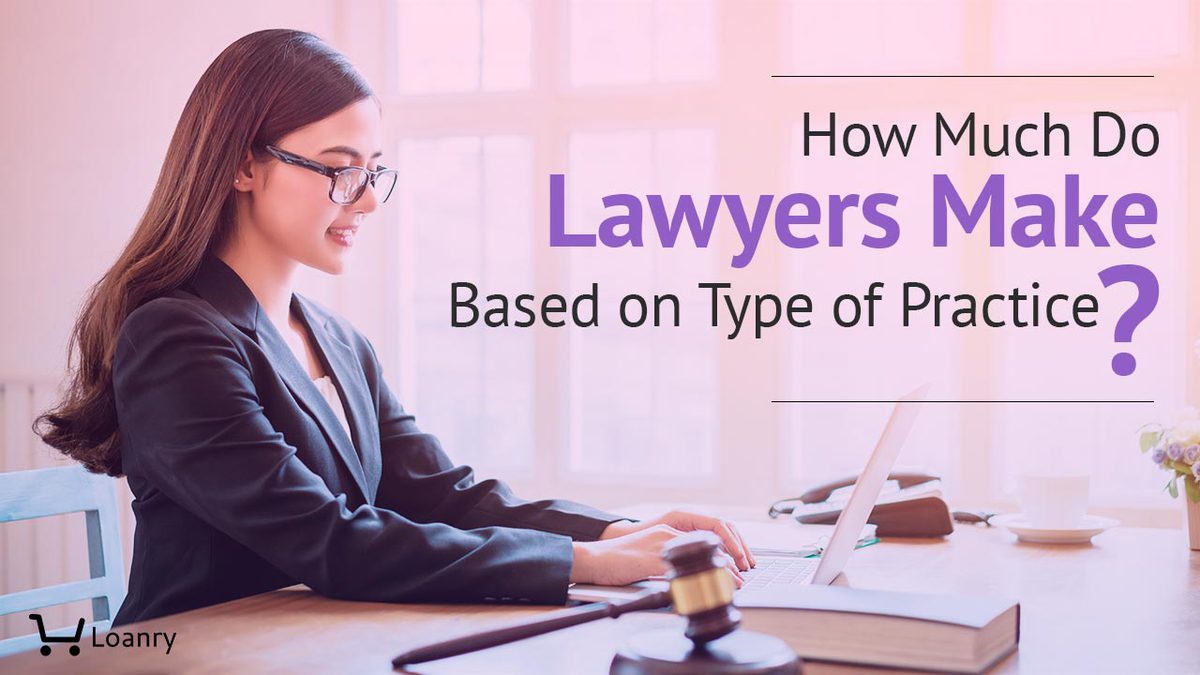 If you are an average, middle-class person, thinking about becoming a lawyer, be prepared to study hard, go longer to school (a four-year university and then a two-year law school), go deeply into debt, have to pass a difficult Bar Exam to get a license, and hear bad lawyer jokes for the rest of your life.
Why don't Great White Sharks attack lawyers? …
… Professional courtesy.
The average student loan debt, reported by Nerdwallet, that a lawyer graduating from a law school has to pay back, is $145,550. The average for public schools is $89,962. And the average debt for going to a private school is 130,900.
For private, ivy-league schools, like Harvard, Stanford, or Yale, the cost more than doubles. At Harvard Law School, the cost of just tuition is $64,978 per year. Add another $24,508 per year for living expenses.
Attending Harvard, for four years as an undergraduate and then going for two years to Harvard Law School, costs around $389,922 in total, just for the tuition. It cost an additional $147,048 for the total living expenses for six years.
How Much Do Lawyers Make in Different Practice Areas?
Here are comparisons between the different practice areas in the legal profession.
Criminal Justice System
How much do lawyers make who work in the criminal justice system?
Working to defend rich people against criminal charges is more lucrative than being a public defender of the poor or a criminal prosecutor. Compared to other attorneys, criminal lawyers earn the lowest salaries of any type of lawyers. The average salary for a criminal lawyer is $78,500. Those who work for themselves can make a lot more.
Public Defender or Prosecutor
How much do lawyers make who work as a public defender or prosecutor?
Chiron reports that the median starting salary for a public defender or prosecutor is $47,500. Then there is an increase to a median salary of $60,280 after five years of experience and $76,160 after ten years of experience. The only way to make more money is to use this public defender or prosecutor experience as a springboard to launch a career in politics.
Criminal Defense
How much do lawyers make who work as a criminal defense attorney?
If you are the lawyer representing "El Chapo," the drug kingpin of a Mexican cartel, you are going to make huge legal fees. The one problem you will face is that the U.S. government seizes all the assets of criminals that law enforcement finds. You may charge many millions in legal fees; however, you have to fight the U.S. government to get your fees paid; unless you are willing to illegally accept suitcases of cash, in secret.
Famous criminal defense lawyers, with a long record of winning cases for rich clients, can make millions.
Examples of this are F. Lee Bailey or Johnnie Cochran (who defended OJ). In their heyday, both of these lawyers made huge amounts. These two lawyers were in private practice and each owned their separate law firms. They did not have the limitation of a salary paid to them by others. They charged what they could get away with charging. Clients paid millions to have their representation in some of the most sensational criminal trials of the past century.
Interestingly enough, F. Lee Bailey went to jail for not turning over millions of assets that his client, a drug trafficker, agreed to forfeit to the U.S. government. Bailey lost his ability to practice law, owes the IRS a fortune in back taxes, and now, in his eighties, has a net worth of only $50,000. Maybe taking secret suitcases of illegal cash is not such a good idea after all.
Johnnie Cochran fared better. After getting OJ off for a murder charge of killing his wife, with the famous saying "If the glove does not fit, you must acquit," Cochran retired. He now has a net worth of around $8 million.
Johnnie Cochran showed us all, how criminal defense lawyers can get rich. F. Lee Bailey got rich and then lost it all, showing us a good example of what not to do.
Personal Injury Attorney
How much do lawyers make who work as personal injury attorneys?
Personal injury (P.I.) attorneys usually take cases on a contingency basis. Their clients do not pay them anything until the lawyer wins the case or it settles. This means that the lawyers earn a percentage of the settlement or the judgment awarded by the court. This fee ranges from 33% to 50% of the proceeds from the case, plus any legal expenses incurred.
P.I. attorneys are the kind of lawyers that do the most advertising on television, social media, and on billboards. Some create a kind of factory to churn out lawsuits. The average salary, if you work for them as an attorney, is $73,000. Large firms pay salaries from $81,000 to $164,000 per year. They can amass a fortune for the law firm's owners.
Product Liability and Class Action Litigation
How much do lawyers make who specialize in class action litigation?
When you hear in the news about a multi-billion-dollars settlement or judgment award, you can bet that the lawyers in the case on both sides made a fortune in the many millions. The larger the amount of the award or settlement the more money the lawyers received.
It is rare for an attorney who is a solo practitioner running his or her legal firm, to take on a major class-action lawsuit and win. Large corporations have an army of attorneys that will bury any challenger who dares to sue their corporate client in mountains of legal paperwork.
It takes a team of lawyers to bring a class action lawsuit to a conclusion that pays them. If they are on the plaintiff's side, they may have to finance all the costs of the case themselves if their clients cannot fund the case expenses. The attorneys may lose everything they invest in the case if they fail to force a settlement or win a judgment award in the court.
If the case has to go to trial, the trial attorneys who are experts in court proceedings get, on average, $101,086 per year. Legal specialists in the medical lawsuits for malpractice cases are paid the most. They earn, on average, $150,991 for their annual salary.
The largest win on record as of March 2020, is the class action lawsuit where a cumulative group of tobaccos settlements totaled $206 billion. Attorney Generals from 46 states participated in that settlement. The private law firms that made billions in legal fees from this, were the firms that defended the tobacco companies and lost. Two of the four companies are Phillip Morris and RJ Reynolds. They all are still in business.
Corporate Mergers and Acquisition Attorneys
How much do lawyers make who work as a mergers and acquisition specialist?
Working as an attorney that specializes in mergers and acquisitions (M&A deals), can be very lucrative if you earn a salary plus a bonus for deals that close. The salary may be modest, with the average corporate attorney earning $98,822 per year. Let's assume that you specialize in taxes, your average salary rises to $99,690. If your expertise is in intellectual property (IP), the average salary rises to $140,972 per year.
If the M&A deal is a large one, it can run into the multiple billions. The lead law firm on the deal will usually capture many millions in bonus fees for successfully navigating the political landscape, the legal compliance issues, and managing the stockholders' issues, and all the other stakeholders in the deal. The lead attorneys on the deal, who are normally the major partners in a huge law firm, usually participate in the pool of bonus funds. This may be worth millions for each attorney who qualifies for a bonus.
How much do lawyers make who work in other fields?
Here are some other categories of lawyers and the average salary showing how much do lawyers make:
Patent Attorney — $92,720 per year
Immigration Attorney — $77,224 per year
Family Law Attorney — $74,324 per year
Environmental Attorney — $64,708 per year
Local Prosecuting Attorneys — $56,200 per year
Public-Interest Organization's Attorney — $50,300 per year

Divorce Attorneys
How much do lawyers make who work as divorce attorneys?
Divorce attorneys who work for celebrities and the super-wealthy can score big bucks for the legal fees from a divorce case. This is especially true when there is a dispute over child custody.
Here is an example of a huge case settlement, where the divorce attorneys on both sides made enormous fees:
Paul McCartney Divorce of Heather Mills
Reuters reported that the case settled on March 17, 2008, was the equivalent of $48.7 million to Mills. The estimated total legal fees for the case were over $5 million. Mills had only been married to McCartney for four years when they divorced. McCartney had the last laugh. He is still rich and Mills squandered her divorce settlement in less than two years after receiving it.
Mills is still looking for the new "Mr. Rich," I mean, "Mr. Right." She once claimed that every man she met proposed to her within the first ten days after meeting her. She met Paul McCartney the day after his previous wife Linda died from cancer. I am not saying she did anything shady, she probably is a nice lady; however, McCartney's attorneys should have gotten Mills to sign a prenuptial agreement before their marriage.
The song Gold Digger by Kayne West with Jamie Foxx keeps playing in my mind.
The Gold Digger lyrics are:
She takes my money when I'm in need.
Yeah, she's a triflin' friend indeed.
Ooh, she's a gold digger, way over time.
That digs on me.
Now I ain't sayin' she a gold digger.
(When I'm in need.)
But she ain't messin' wit no broke, broke.
—–
Now, that song is stuck in your head, too.
Working for a Company or Law Firm and Earning a Salary
The median base salaries for the highest-paying jobs in the USA, as reported by Glassdoor, put corporate attorneys in sixth place on the top-ten list.
Here is the top-ten list of highest-paid American professional jobs during 2019.
Physicians get a median base salary of $193,415.
Pharmacy Managers get a median base salary of $144,768.
Dentists get a median base salary of $142,478.
Pharmacists get a median base salary of $126,438.
Enterprise Architects get a median base salary of $122,585.
Corporate Counsel gets a median base salary of $117,588.
Software Engineers get a median base salary of $114,563.
Physician Assistants get a median base salary of $113,855.
Corporate Controllers get a median base salary of $113,368.
Software Development Managers get a median base salary of $109,809.
Imagine you are corporate counsel and make the median base pay of $117,588 and your employer covers your health care insurance costs. After taxes, you will have about $80,350 in disposable income. If you stretch out the student loan debt to pay it off over 30 years, your monthly payment will be $3,177, which equals $38,124 to pay each year. That leaves you with $42,226.
You buy a median-priced home for $226, 800 with a low-down-payment loan of 5% down for a first-time homebuyer. And you borrow the down payment from your parents. You tell them, you will pay them back "someday." They know you will not. They consider it a gift. However, if they get old and need care they will ask you to help and remind you of this "gift" for the rest of your life.
After you pay the closing costs of $5,000 for the home loan and after the 5% down payment, you still owe $220,460. Current mortgage rates are 4.18% APR (March 2020). This means your mortgage payment is $1,451 including property tax and PMI. You will pay $17,412 in total for house payment for a year. That leaves you with $24,814 left from your disposable income.
You will have about $2,000 per month to pay for auto payments, insurance, gasoline, utilizes, food, and other living expenses. This is doable if you manage your budget carefully. You just have to do this for the next 30 years until 2050!
Payback Terms
It is common for lawyers, graduating from the country's top law schools, to owe over one-half-million dollars in student loan debt. To pay this off in ten years, for a $500,000 student loan with 6.55% annual interest (current rate in March 2020), the monthly payment will be $5,690. After you finish paying the loan, you will have repaid the $500,000 borrowed plus $182,816 in interest.
If you are looking into options on how to get help paying for a lawyer, you should consider seeking help from nonprofit organizations in your state.#loanry #personalloan #loanforlawyer #quickcashloanhttps://t.co/s04jEaNGHa pic.twitter.com/cgd5VT5oVR

— Loanry.com | Loan Shop ? (@LoanryStore) May 12, 2019
If you extend the payback term to 30 years with the same 6.55% interest rate, your monthly payment will be $3,177. After paying off the loan, you will have paid $643,648 in interest. This amount of interest paid is more than the original loan amount of $500,000!
To put this in perspective, the median price of a home in America reported by Zillow in July 2019 was $226,800. You can buy a home or go to school to become be a lawyer; however, unless you get the top pay for being a lawyer, it may be difficult to do both.
Important Factors to Make This Come True
The success of this analysis depends on you landing a well-paying position as corporate counsel and living in an area where the houses sell for the national median price or less. A senior-level corporate counsel is not a position given to someone fresh out of law school. You will have to work your way up to that and your starting pay might be around $98,822 per year.
At the lower salary, you will not have enough remaining, after paying income taxes, to afford to buy a house. You will have to rent an apartment until you receive a significant salary increase. However, some areas of law pay well, especially if you can establish yourself in private practice and build up a quality client base.
Get the Money!
How much do lawyers make depends on how effective they are. An interesting way that lawyers may assist their clients who have a good case, but cannot afford a legal retainer and the legal fees, is to help them find attorney loans. A client takes a loan to pay the fees so the case may move ahead. Lawyers need to be sure to explain to their clients that they can lose their money because nothing is 100% certain in the legal arena.
Lawyer's loans are available for any type of legal need. These are usually personal loans, which have no restrictions on the lawyer's client regarding the use of the funds. An example where a loan for legal expenses may be helpful is in a divorce case. If the court imposes a freeze on assets because a dispute exists over their allocations, these loan funds can fill the gap. For anyone going through a divorce, this is good to know about.
When a lawyer's client cannot get access to their funds to pay legal and other case expenses, a loan for a legal case allows the case to proceed unimpeded. If you find yourself in this situation (hopefully you won't but…) Loanry can help you find a credible lender quickly and get the loan you need.
Conclusion
A lawyer working for a salary will max out at around $150,000 per year when working for a law firm unless he or she participates in a bonus pool.
The Bureau of Labor and Statistics predicts that salaried jobs for lawyers will grow 6% per year until 2028. More people are graduating from law schools than there are jobs at law firms. A new lawyer may have to start on his or her own and be broke for quite a while after getting out of law school until a legal practice becomes viable.
Lawyers should embrace technology because it will disrupt many legal processes. Those who work with, and understand the advancements in, technology and how to apply it to the legal profession will have an advantage.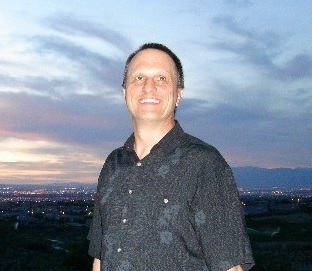 William Vinson has been a professional writer for more than 35 years. He is also a seasoned financial professional and raised significant capital for the startup of over 30 companies. He has expertise in real estate, insurance, financial planning, and investment management. He wrote thousands of articles for publication on major websites. All of his earnings from writing are used to support the charitable efforts of the Willivision Foundation that helps the elderly and does animal rescue.