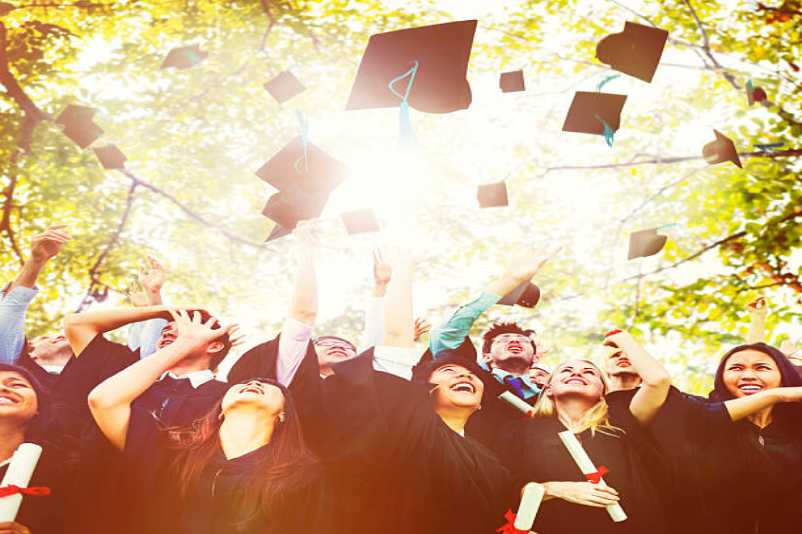 You're applying for college and want help from the government paying those tuition bills? Then you need to complete the FAFSA. Here's your guide to filling out the FAFSA. Starting with understanding what the acronym stands for and updates on what has changed this year.
What is FAFSA?
FAFSA is the acronym for "Free Application for Federal Student Aid". If you want to get any type of financial aid or hold a work-study job during college, you must complete this form. It takes your income and your family's income into account. Then it determines your aid eligibility for federal grants or loans. As a reminder, grants for financial aid don't need to be repaid—think of it as free money for college—whereas federal loans must be repaid.
If you believe your family earns enough money to prohibit you from qualifying for need-based aid, it is still a smart idea to complete the FAFSA. (check it here) The form is a prerequisite to receive scholarships. (including many merit-based awards.) It must be completed for access to federal student loans. Even if you wind up paying your way through school, it's better to have the most options for affording college than to skip FAFSA and lose out on scholarships and student loans for which you otherwise been eligible.
Changes You Need to Know
There are two main changes for 2017-2018. You're allowed to report earlier income on the FAFSA, and you're also encouraged to submit the form earlier.
Previously, you had to wait until January 1 to submit this important form, and you had to report income from the prior year. Since many families don't have their tax documents on January 1, the old deadlines were stressful. Now, students can use the income from two tax returns ago — i.e. 2015 rather than 2016 for the 2017-2018 FAFSA. Now that students can draw on their family's already completed tax returns, the process can be much less stressful.
The renewal option for completing the FAFSA allows you to automatically transfer over some data from year to year, so you don't need to start from scratch every time. However, income information does not automatically transfer, so you will need to upload income data every year for as long as you're in college.
Deadlines Matter
The federal government's deadline for completing the FAFSA may differ from school deadlines for financial aid applications. It's important to check deadlines at any school you are considering.
Schools used to require students to submit the FAFSA "as soon after January 1" as possible. With the new FAFSA changes, some schools are requiring the FAFSA "as soon after October 1" as possible since that's now when the form becomes available.
The FAFSA is taken offline as of June 30 (thus, 6/30/2018 for the 2017-2018 school year), so you must complete your application by then for aid eligibility. If you want the best shot at getting college scholarships or grants be sure to complete this form as soon as possible rather than delaying your application.
What To Do If The Required Tax Information Is No Longer Accurate
You do have recourse if your family experienced a sudden drop in income—say, one parent lost their job—but tax returns show a double income. Complete the form, then reach out to schools to let them know how your circumstances differ.
FAFSA also allows for income modifications associated with divorce or death of a spouse or parent. If something like this applies to you, the FAFSA website has instructions for reporting this information.
Final Thoughts
The FAFSA can be confusing. But there are counselors at your high school or college who can help you understand how to complete the form or answer your questions. Their job is to help you. So definitely seek their help if needed. Complete the form to the best of your knowledge. Get it in quickly, and input accurate tax information, so that you'll be in good shape to focus on your studies and all that other college stuff.
Liya is a financial educator with a background in SEO focused content writing. She has been doing copy writing and blog creation for finance companies for over 5 years.