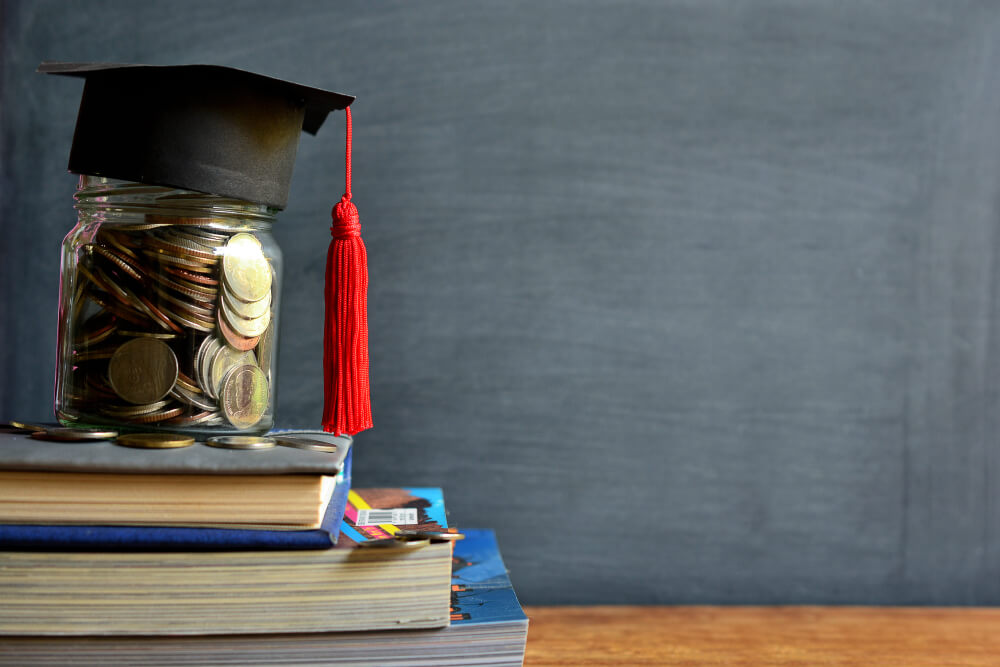 Completing the Free Application for Federal Student Aid is essential for those pursuing university studies in the United States. It can be stressful to complete this form for those who are not adequately informed. There are numerous things to know when it comes to the Free Application for Federal Student Aid (FAFSA). The more informed you are, the less stressed you'll be when completing this step toward becoming a college student.
Do your research now so that you enjoy confidence when filling out your FAFSA. The following is a list of what you need to know about the Free Application for Federal Student Aid.
How to Get the FAFSA Form
There are numerous ways to acquire and submit your FAFSA form. Unlike in the past, you don't have to send in your application form by mail these days. These days, students can submit their FAFSA both online and by mail. Your university can provide you with your FAFSA from. You can most likely pick up your FAFSA form at the admissions office of your university.
You can also download your FAFSA form online. In this case, you'll have to mail in your form after filling it out. You can find the FAFSA form on the studentaid.gov website. You can also access the application form via the Apple App Store or Google Play.
If you want to submit your FAFSA form online, you will need to create an FSA ID. Creating an FSA ID and submitting you FAFSA online might be the best option. If you handle things online, you should get the fastest possible response to your FAFSA filing.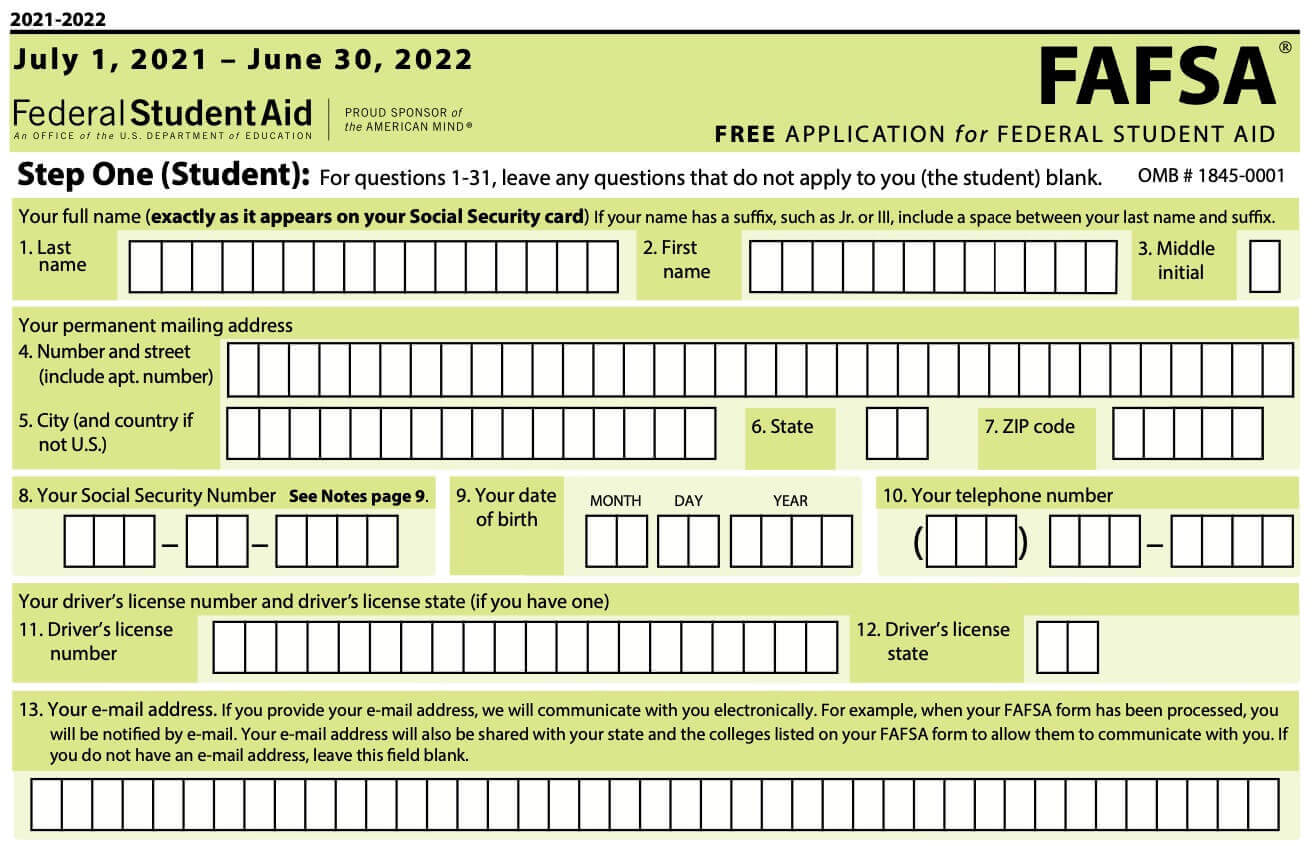 The Goals of Filing Your FAFSA
The basic goal of filing your FAFSA is to find out how you can pay for college. You might not necessarily get your entire tuition bill covered through your FAFSA filing. However, it's important to note that most students can find ways to pay for even the most expensive universities after filing their FAFSA. You're obviously going to want to pay your tuition bill through grants as much as possible. However, this is not the only possibility.
In addition to providing you with information about grants, your FAFSA can also provide you with information on work-study programs. Through these programs, you can become employed through your university. You'll get paid for the work you do. You can use the money you earn to pay your tuition. You can also use your pay to cover your living expenses during college.
Another goal of your FAFSA filing is finding out about loans for which you are eligible. Even if you are not eligible for grants or work-study funding, you should be able to borrow the money you need. One great thing about college loans through your FAFSA is that you don't need to meet credit history requirements. You can borrow money to pay for school even if you have poor credit.
FAFSA Deadlines for Filing and Submission
There are a few dates that you need to be aware of when it comes to your FAFSA filing. The deadline for FAFSA submission is by June 30. Another deadline you should consider is the priority deadline. The priority deadline for the FAFSA can vary depending on the year. Submitting by the priority deadline can make you eligible for more college funding.
The period during which you can submit your FAFSA can also vary by year. It's important to stay posted on any updates regarding these dates. You can check out federal, college and state FAFSA deadlines studentid.gov.
What You Need to Fill Out FAFSA Form
Filling out your FAFSA will be much easier if you compile all information you need beforehand. There's a lot of information you have to provide to complete your form. One basic detail you need is your social security number. Those who are not citizens of the US but wish to study at an American university need to submit their alien registration number.
Income is a key detail when it comes to FAFSA submissions. You need to provide information on the income you've had in previous years. You also need to provide information on the income of your parents if you are still a dependent.
If you have any investments, you may need to provide details on these investments. Another important factor on your FAFSA is your savings. You may need to provide details of the amount of money you have in savings when you fill out your FAFSA.
When Will You Get a Response
Obviously, you're going to be eager to get back results after submitting your FAFSA. Funding your college education is obviously an expensive proposition. You want to figure out the financial details as soon as possible. You might be surprised at how quickly you get a response back. These days, those who submit their FAFSA online can get a response back after only three days have gone by. In most cases, you should get a response back within five days.
If you submit your FAFSA by mail, things might take a little longer. However, you should still get a response back fairly soon. Those who submit their FAFSA by mail should have their application processed within ten days.
Regardless of whether you file online or by mail, you'll receive a Student Aid Report (SAR) back from the Federal Student Aid Office. This form will summarize all the details on your FAFSA. It's important to review your SAR for accuracy. This form will tell you how much you will be expected to contribute to funding your university studies. It will also include details on your eligibility for Pell Grants and student loans.
Can You Edit Your FAFSA?
Making sure your FAFSA information is correct is important. You don't want to have to make edits to your FAFSA after you submit it. While you can edit your FAFSA, doing so can create delays. You can make some minor edits like changing the colleges listed on your FAFSA. You can also make edits to your mailing address. However, you can't make any changes to key entries like your social security number after you've submitted your FAFSA.
The Benefits of Filing Your FAFSA
Filing your FAFSA can benefit you in numerous ways. Of course, the number one way it benefits you is by finding you funding for college from the federal government. However, this is not the only way it benefits you.
Filing your FAFSA can help you summarize your financial details before beginning college. Filing your FAFSA can also help you to learn about opportunities for scholarships and financial aid on the state level. It also guarantees you that you're taking advantage of financial resources available to you.
If you don't file your FAFSA, you'll always wonder if there was a grant or loan out there that could have made your college years less stressful and more financially secure.
Final Thoughts
This information should help you get through the process of filling out and submitting your FAFSA. The outcome of your FAFSA submission has a big impact on your finances as a college student. That's why it's so important to fill out and submit this form properly.
Make sure that you're aware of the deadline you need to meet before you get started. Again, you have until June 30th to file your form as of 2022. However, you may get more financial assistance if you file as early as possible. You should also avoid making the mistake of not filing your FAFSA. You should definitely submit your FAFSA even if you think you won't be eligible for any financial assistance.
Chances are, you'll be eligible for considerable assistance regarding funds for your university studies. Even if you are not eligible for grant money, you should be able to benefit from loans.
Although university isn't free in the US, there are plenty of ways to pay for a degree at an excellent American university. Submit your FAFSA today and get started pursuing your academic goals!

Liya is a financial educator with a background in SEO focused content writing. She has been doing copy writing and blog creation for finance companies for over 5 years.