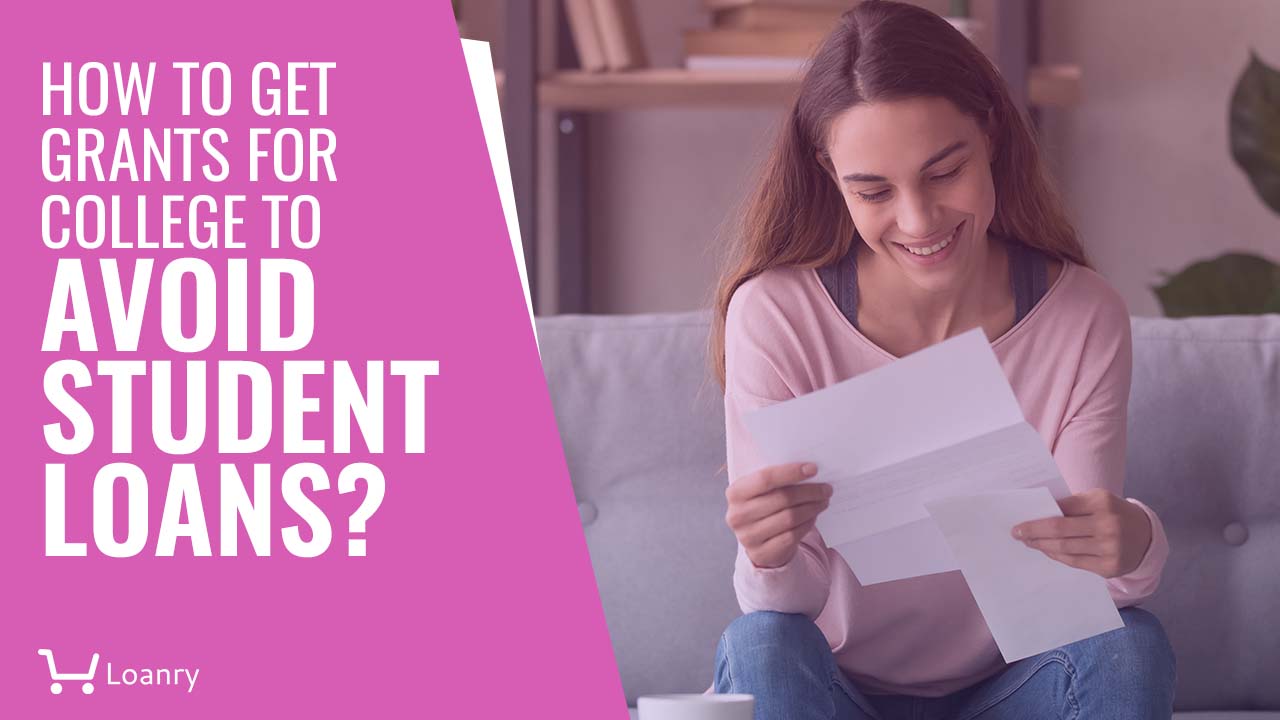 College is not cheap- this is a widely known and well accepted fact. While tuition varies depending on the college and degree, you are looking at spending at least tens of thousands of dollars. As nice as it would be, most of us do not have that kind of money lying around, so we have to find a way to pay for it.
Grant Options for College to Avoid Student Loan Debts
For many people, student loans immediately come to mind, but those should be a last resort. Student loan debt is difficult to get out of, and most people stay stuck in it for years and decades. The average student debt ranges from $26,900 to $55,882 depending on the state and the type of school the student attends.
Before you resign yourself to debt, you should look for grants for college. Grants do not have to be repaid, so if you can get grants for college, you can avoid that student debt. At the very least, even if you have to get some student loans, you can minimize your student debt by getting grants for college.
This guide is intended to give you a starting point for getting grants and some information on grants that you might qualify for. It is in no way all-inclusive, but it can give you a great start.
Fill Out the FAFSA
The first step you need to take for any type of financial assistance is to fill out the FAFSA- the Free Application for Federal Student Aid. It asks you a series of questions regarding your financial information. If you lived with your parents the previous year, it will also ask for their information.
Before going any farther, let's address the fact that not every student's parents will be willing to help with the FAFSA and some are not able to. This does not automatically disqualify you for aid. If your parents are unable to provide their information due to being mentally incapacitated, incarcerated, or they are abusive, you can fill out the FAFSA, indicate that you cannot provide their information, and then call the financial aid office to apply for a student dependency override.
If your parents are simply unwilling to help, it changes things a little. You should still fill out the FAFSA and indicate that you cannot provide your parents' information. Then, as soon as possible, call the financial aid office at your school to explain the situation. The lack of parental information may disqualify you for some aid, but not all. If there is anything you can apply for, the aid office should be able to help you. Many grants are not dependent on parental information, anyway.
Even if you do need more aid for school, you do not immediately have to jump to student loans. There are other grants for college that you may be able to receive and you should exhaust those possibilities first. Let's go over some of the most common grant options.
Federal Grants for College
Federal grants include Pell grants, one of the most well-known grants in America. These are grants that are based on financial need. Most Pell grant funds go to students whose total family income is less than $20,000, though the family income of up to $50,000 sometimes qualifies.
There are other stipulations, such as the student is looking to earn their first Bachelor's degree, but exceptions are made for some post-graduate degree programs. The amount of the Pell grant often changes every year, and student awards are determined by different factors. However, the maximum Pell grant amount for the 2022-2023 school year is $6,895.
That amount is enough to cover some community college tuition. When I attended my local community college, the Pell grant was enough to pay for all of my classes and my textbooks. Even if it does not pay all of your tuition, it can still help tremendously.
In addition to the Pell grant, you might qualify for the Federal Supplemental Education Opportunity Grant (FSEOG). Every year, the schools that participate in this program receive a set amount of funds. The school then determines which students have the greatest financial need and award them some of those funds, which could be anywhere from $100 to $4,000. This is a program you should look into as early as possible. The schools only receive these funds once a year, and once the money is gone, you have to wait until the following year.
State Grants for College
After federal grants are state grants for college. The types of grants available vary according to the state.
Some states provide grants to minorities. Others might specialize in assisting those with a disability or who were in the foster care system. Other states might award grants to students in certain fields that desperately need to be filled in that state. Your school or state agency should have the necessary information for these grants.
Grants for Women
As there is an apparent difference between men and women in their opportunities and income levels, some organizations have taken an active role in making changes. There are several grants available specifically for women, including The P.E.O. Program for Continuing Education and the Soroptimist Live Your Dream Award.
Grants for Minorities
There are also grants geared toward ethnic minorities, such as Asian Americans, Hispanics, Native Americans, and more. Sometimes, these grants will be made available through filling out the FAFSA. Others take more research, but your school should have some information on them.
Do not just think about the federal grants available to minorities, either. Check with any ethnic organizations or groups. I am Native American. The tribe I am registered with provides a certain amount of grants and scholarships each year. These are apart from any that my schools knew of. It is always best to do your own research as sometimes private organizations do not advertise their grant programs.

TEACH Grants for College
If you are going to school to be a teacher, you should look into TEACH grants for college costs. While these do not have to be repaid, you do have to agree to teach in a school that is in an underserved area for four years after graduation. It seems like a pretty good trade off – you get help with college costs and you get the chance to impact the lives of children who need caring teachers.
Military Grants for College
If one of your parents served in the military in Iraq or Afghanistan after 2001 and passed away because of it, there are grants available to you. Talk to your school counselor or the financial aid office at your college of choice for information on these.
School Grants for College
Individual colleges also sometimes have grants and scholarships for their students.
I was once awarded a scholarship for keeping my GPA high in the first two terms of college. The award was only about $800 each term, but that definitely helped cut back on my student loans.
Talk to your school about what is available from them. They might not be available in your freshman year, but you can start working toward them from the beginning.
Academic Competitiveness Grant (ACG)
The Academic Competitiveness Grant is an additional aid for those who qualify for the Pell grant. In order to be eligible, you have to have completed what is termed a "rigorous secondary school program of study" with a minimum of a 3.0 GPA. The Secretary of Education determines what programs qualify each year, but it is referring to programs such as Honors and AP courses. You can speak to your school counselor about the ACG- he or she can help you determine if you are eligible.
SMART Grants for College
Pell grant recipients should also consider the SMART Grant program, which is the National Science Mathematics Access to Retain Talent. It is awarded to students who are entering STEM college programs, foreign languages, and other high demand careers. There are other requirements, including being a junior or senior in your degree program and having a minimum 3.0 GPA. This award is up to $4,000 per year.
Special Interest Grants
If you are a musician, artist, photographer, vocational student, or something similar, you might be able to find grants for your specific interest. These may require a little more research on your part as they will likely come from local organizations, but you might find some that are nationwide. Talk to your teacher as they probably have some inside scoop.
Competitions
Every year, there are writing competitions, art competitions, science competitions, and more. Some of the prizes include grant and scholarship money. Whatever you are interested in doing, look for competition. Enter as many as you can that award college aid or cash to the winners.
Employer Grants
If you have a job, your employer may have their own grant program. I have heard of quite a few companies having grant and scholarship programs. Some were large and others were small. If your employer does not, ask your family members if any of their employers do. You never know what you might run across.
Tips for Getting Grants for College
There are a couple of things you can do to make your chances of getting a grant higher.
Conclusion
After you have exhausted all other possibilities, you may still need to consider student loans. If this is the case, be sure that you shop around for the best ones. Different student loans have different terms and interest rates, so you need to research what you are getting. You can rely on Loanry to help you with this.
Additionally, keep in mind that student loans are not the only way to pay for school. Compare the rates and terms to personal loans as well. You might find one that is more affordable and that you can pay off much easier. You do not want to end up as another student loan debt statistic, so you should do all that you can to minimize student debt or avoid it altogether.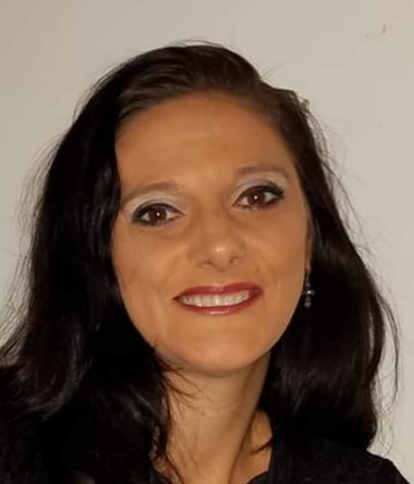 Brandy Woodfolk is an educator, home business owner, project manager, and lifelong learner. After a less than stellar financial upbringing, Brandy dedicated her schooling and independent studies to financial literacy. She quickly became the go-to among family, friends, and acquaintances for everything finance. Her inner circle loves to joke that she is an expert at "budgeting to the penny". Brandy dedicates a large portion of her time to teaching parents how to succeed financially without sacrificing time with their little ones. She also teaches classes to homeschooled teenagers about finances and other life skills they need to succeed as adults.
Brandy writes about smart money management and wealth building in simple and relatable ways so all who wish to can understand the world of finance.