Living in the city can be incredibly convenient. Having pretty much anything you need within minutes- possibly walking distance- is awesome. It definitely saves money on gas, but there are some things that living in the city just does not offer.
I had the privilege of growing up in the country. I had a huge yard to run around in and plenty of trees to climb. My cousins and I played football and softball in my front yard and rode four wheelers all over the place. The neighbors all knew one another and I could walk down to the little general store down the road without fear. These are things that I cannot give my kids in the city where we currently live, though I really want to.
If you are like me and dream of giving your family wide open spaces to play and grow, rural mortgages just might be the answer for you, especially if you are having trouble obtaining any other kind of mortgage.
On more than one occasion, I have looked around and wondered, "How can people just buy a house?" For many, first-time home buying is nearly impossible due to credit issues, low income, and a lack of down payment. Personally, my head spins when I think about all of the steps I need to take for a mortgage lender to approve me. Improving your credit, increasing your income, and saving for a down payment all at once is quite the feat.
This is why so many people still rent, even though rental payments are often twice the price of a mortgage payment. Fortunately, there are rural mortgages for those who think it is impossible to own their own home.
What Are Rural Mortgages?
Rural mortgages are mortgage loans that people can get for homes in rural areas. They are also known as USDA loans. The USDA has what they call the Rural Development Guaranteed Housing Loan Program, which is intended to help improve life in rural areas.
Rural mortgages are zero down payment mortgages that are for low-income borrowers. These can be an excellent option for families who cannot qualify for other mortgage loans or afford the payments. They give people who feel that it is hopeless to own a home a chance.
Due to the name of these loans, many people assume that they are intended for farmers. While farmers who meet the eligibility requirements can certainly apply, being a farmer is not part of the requirements.
Who Is Eligible for Rural Mortgages?
USDA loans require the following:
The borrower must actually live in the residence and it must be his or her primary residence. As this program is intended to help families with their living arrangements, those looking to simply use the property for investment purposes or as a vacation home do not exactly meet the need that the program is trying to fill.
The homebuyer must be legally able to enter into a financial obligation. In short, those with any mental incapacity deemed unable to enter into binding contracts do not qualify.
The borrower must meet the income and debt-to-income ratio requirements set forth by the program:

You must prove that you have had dependable income, usually for at least two years. However, if extenuating circumstances, such as an injury, interfered with your steady income, that will be taken into consideration.
You must fall within the income limits of your county. The income used to determine eligibility is the combined income of all persons over the age of 18 in the home, regardless of who is and is not on the mortgage paperwork.
Your monthly debts, excluding your mortgage, cannot exceed 41 percent of your income.
The mortgage payment, including interest, taxes, and insurance, should not exceed 29 percent of your income.
For example, if you make $1,000 per month, your mortgage payment should be no more than $290 and no more than $410 should be going out to other debts.

The homebuyer cannot have been suspended or otherwise barred from federal programs.
The borrower must be a U.S. citizen or have permanent residency.
The homebuyer should meet the following credit requirements:

Have had no debts sent to collections in the last year- unless it is due to extenuating circumstances, such as a medical problem
There is no minimum credit score, but those with a credit score under 640 may face more requirements
Those with no or little credit history can provide credit references from utility companies, previous landlords, and so on.
What Type of Property Qualifies?
For a property to qualify as rural, it needs to be outside of any cities or towns. Basically, rural properties are those set in the country instead of the city. Some people describe it as anything that is not in an urban area. If you are considering rural mortgages and are unsure if a particular property qualifies, you can ask the lender for clarification or check here.
Types of Rural Mortgages
There are actually three types of rural mortgages or USDA loans. Besides rural mortgages, there are more types of mortgages that you should be familiar with. Every information can help you decide which type is the right one for you.
Direct USDA Loan
If specific criteria are met, the USDA provides mortgages directly to the borrower instead of the borrower going through a bank or other mortgage lender. These loans are better suited for those who fall within the very low to low-income brackets for their area who do not qualify for any other financing. In addition to the previously mentioned requirements and the specific income requirements, USDA Direct Loans are often intended for those that are without safe and sanitary housing and on homes that are 2,000 square feet or smaller.
Guaranteed USDA Loan
Sometimes, the borrower will go through a lender, such as a bank, to get a USDA loan. This is most often for borrowers that fall within the low income to moderate-income bracket for their area. The USDA guarantees your mortgage, which means that if you do not pay it, they will repay the lender. This makes lenders more comfortable about loaning money to people who normally would not qualify for a loan.
USDA Home Improvement Loans
These loans are for low-income borrowers that need to repair or otherwise improve their homes. Sometimes, a part of these loans is actually grants, meaning you do not have to repay them. One can borrow up to $20,000 with an interest rate as low as 1 percent and with 20 years to repay.
Benefits of Rural Mortgages
No Down Payment
A huge benefit is that they do not require the homebuyer to have a down payment. This is a very unique benefit and is one thing that makes home ownership possible for those with low income.
Low Interest
USDA loans offer some of the lowest fixed interest rates available on the market.
Favorable Terms
While you do have the option to choose a 15-year mortgage, you can also stretch it out to 30 years.
No Prepayment Penalties
If your financial situation changes for the better and you decide to pay off your mortgage early, you will not be charged any prepayment penalties.
Bankruptcies Are Not a "No"
Filing bankruptcy usually hurts a person's ability to get credit in the future, at least for a time. Fortunately, USDA loans may still approve those who have filed bankruptcy if:
You have made all of your payments on time for at least a year
You have been discharged from Chapter 7 bankruptcy for at least three years
It is rare to find mortgage programs open to applicants with a recent bankruptcy, so this is a really awesome benefit of rural mortgages.
Even Some Suburban Areas Qualify
You may be thinking that you have to find a house out in the middle of nowhere, but that is not actually true. There are many suburban areas that qualify as rural. In fact, the majority of the country qualifies.
They Can Include Closing Costs
Just like down payments, closing costs can be a problem for low-income buyers. With USDA loans, the closing costs can actually be included in the loan amount.
Loan Can Be Used For A Lot
While the major point of these loans is to buy a home, they are actually good for much more. You can use them to refinance or build a home. Any needed repairs can be covered with the loan. A USDA loan can also be used to make the home energy efficient, to pay connection fees of utilities, and household equipment, such as refrigerators, that are conveyed with the home.
Flexible Credit Requirements
As previously stated, there is no set of credit requirements. Unlike most other mortgages, the USDA is not so stringent. They actually take into consideration the financial challenges that low-income families face and remove as many of those challenges as possible.
Full View of Your Situation
With most loans, the lender deals in absolutes. If you show a gap in employment, it usually does not matter if it was due to an injury that kept you out of work. The fact is that there is a gap in income. This is, of course, not true with every lender, but with many, it is.
Thankfully, the USDA takes a full view of your financial situation before making a decision. They deal with each individual situation as they come in. If you did miss income due to something like an injury, they take that into consideration. If you do not hit every requirement the USDA has, they actually consider the reason behind it.
No Max Loan Amount
There is no set maximum loan amount for rural mortgages like there are with other mortgage types. The loan amount depends on the home's appraised value, the borrower's income, and the borrower's ability to repay.
Downsides of Rural Mortgages
Mortgage Insurance
You are required to have private mortgage insurance (PMI) if you choose not to put down 20 percent, but it can be included in your loan.
Limited Location
Though most of the country is open, you do have limits on the location you can buy a house. These limits are very small, mostly only blocking out highly populated areas, but they are still limits.
What to Expect from the Process
While every situation is unique, there are the following basic steps you will go through:
Preapproval
You first need to find a lender. Even though you are applying for a USDA loan, you want to do some mortgage loan shopping. Different lenders may have requirements separate from the USDA's requirements.
For instance, a lender may choose not to work with anyone who has a credit score of less than 650. That is not the USDA's requirement, so you can still get a USDA loan. You will just need to do it through a different lender. Once you find your lender, if you meet all of the criteria, they will give you a preapproval.
If you want to check right now whether you can get offers for a loan, put in your information below and you'll get offers in seconds.
Find Your Home
After you have your preapproval and know the amount you can borrow, it is time to start looking for your dream home. If you have kids, be sure that you check out the schools in the areas you are considering. Looking into potential employment in the area can also be helpful in making a decision.
Sign the Paperwork
After you find your house, it is time to start the official paperwork. During this step, someone usually checks out your soon-to-be home to ensure it falls into the USDA's guidelines.
Get Your Final Approval
Your mortgage application goes to the USDA for a final review and approval.
Close
If everything lines up, you finish signing your paperwork. Within a few days, you should be moving into your new home. The entire process typically takes a few weeks.
Applying for Rural Mortgages
If you are ready to apply for a rural mortgage, you need to know where to apply. Direct loans and home improvement loans come straight from the USDA, but guaranteed loans go through participating lenders. To learn where to apply in your state, check here.
Next, it is time to prepare for your application. The following shopping for mortgage tips can help:
If you are applying for a guaranteed loan, talk to a few different lenders. Going with the first one you find is not always the best option, so shop around a little before deciding.
Check your credit. Make sure that you have had no collections accounts added in the last year.
Have the necessary documents available:
ID and social security card or proof of permanent residency
Copy of bills and debts you pay each month
Proof of income for the past two years and tax returns
Documentation of any extenuating circumstances that may have affected your income or credit
Know what kind of payment you can afford. Lenders tell you what they think you can afford, but sometimes they grossly overestimate. They take into account your bills but not everything else.
For instance, let's say you have committed to donating $100 per month to a charity or you pay for your kid to take gymnastics. The lender does not know this or any of your other financial goals, so they may think you can afford a $400 payment each month when you can actually only pay $300.
The easiest way to prevent this is to know how much you can afford to pay prior to applying for the loan. Figure up your bills and all of your extras, including your Netflix subscription and date night. Add in any groceries you buy and household products, like cleaning supplies and tissue.
If you know you spend money on it regularly, add it up. Subtract that amount from your income and you will have how much you can afford each month. Prepare to share this amount with the lender you speak with. This can help you find a house within your budget instead of finding yourself in debt you cannot repay.
You may find that the amount you can afford is not going to help you obtain the house you want. If this is the case, you can always go through your budget and look for areas in which you can cut back. You might also consider a second job. Either way, be sure that you can comfortably afford the payments before you accept the mortgage or even look for the house.
Conclusion
If you are looking to buy a home outside of a metropolitan area and you cannot get approved for a regular mortgage, looking into rural mortgages just might be the best decision you can make for you and your family. Take a look at the income requirements to determine if you are eligible. If you are, gather your paperwork and start looking for lenders. You might find yourself in your dream home sooner than you can imagine.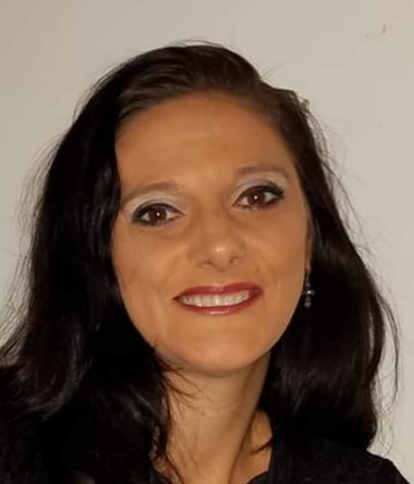 Brandy Woodfolk is an educator, home business owner, project manager, and lifelong learner. After a less than stellar financial upbringing, Brandy dedicated her schooling and independent studies to financial literacy. She quickly became the go-to among family, friends, and acquaintances for everything finance. Her inner circle loves to joke that she is an expert at "budgeting to the penny". Brandy dedicates a large portion of her time to teaching parents how to succeed financially without sacrificing time with their little ones. She also teaches classes to homeschooled teenagers about finances and other life skills they need to succeed as adults.
Brandy writes about smart money management and wealth building in simple and relatable ways so all who wish to can understand the world of finance.