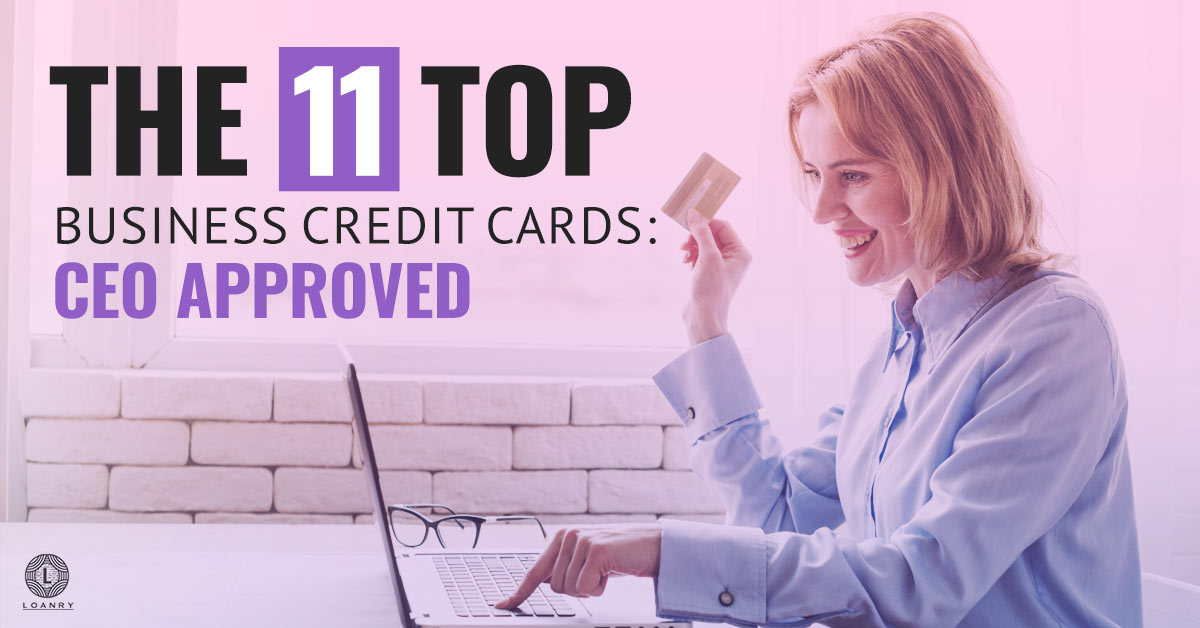 It's no secret that running a business- whether a large or small one- takes money. Sometimes, when expenses pop up, resources may not be fluid, so you need an alternative option. Business credit cards can be a great way to take care of these expenses. If you have the right one and handle it well. That's what we are going to talk about today. The ups and downs and ins and outs of business credit cards.
Basics of Business Credit Cards
Before applying for a credit card, it is important to educate yourself. The first things you need to understand are the similarities difference between personal credit cards and business credit cards. On a very basic level, business credit cards and personal cards work the same. You use the money to pay for things, and then you repay the money. In this sense, a credit card is just a credit card. When you dig past the surface, though, there are some important differences.
Rewards and Bonuses
As business credit cards are intended for businesses, the rewards and bonuses offered appeal more to businesses than to individuals. For instance, business cards usually have better options on categories such as:
Travel- hotel stays, rental cars, airfare
Office supplies
Technology
Even advertising
Some personal cards use these categories, too, but you will likely see bonuses and rewards for personal cards such as:
Groceries
Home improvement purchases
Entertainment
Sometimes these categories will be found on both personal and business credit cards, but not always.
Reported Differently
Even if a business card is under your personal identification, the credit does not show up under your personal credit utilization. This is a very good thing as you want to keep your business and personal finances separate.
Higher Interest and Fees
You will often find that business credit cards charge much higher interest rates and tack on much higher fees than personal cards. And, worse, they can increase those interest rates, fees, and any potential fees without giving you a bit of warning. You can imagine that such a scenario would be no fun for anyone trying to run a business.
Credit cards can be one of the most helpful and convenient things. They can handle emergencies and other unexpected expenses, gas and necessities in between checks, and more. #loan #finance #credit #personalloan #medicalloan ?https://t.co/qXWlTpIPPh pic.twitter.com/3C0nEcvkvl

— Loanry.com | Loan Shop ? (@LoanryStore) October 31, 2019

Anyone Can Apply for Either
Just because they are called business cards does not mean you need to have a physical location and employees to apply. If you are a freelancer or simply have a side hustle and want to keep your business expenses separate, you can apply for business credit cards with your personal information as a sole proprietor. In the same vein, a business owner might consider a personal credit card instead of a lower interest.
11 Great Business Credit Cards

This is a great card for the everyday expenses you face. You can earn 2% cash back on all purchases, so whether you are purchasing a pack of pens from Office Depot or gassing up the jet to fly off to your meeting across the country, you earn. Best of all, there are no caps on that earning.
There is an annual $95 fee, which is waived the first year, and you may also earn $2,000 or more for signing up and completing the spending requirements. This particular sign on bonus may not last forever, but there are usually some good incentives. It comes with free employee cards and even some protections, such as purchase protection, extended warranty, and price protection.
If your business pays for a lot of travel, you may consider the Capital One Spark Miles for Business card, as there are some pretty sweet perks. First, you get 5 miles for every dollar you spend on hotel and rental cars through Capital One Travel, and 2 miles for every dollar you spend on all of your other purchases. There are no foreign transaction fees, and the annual $95 fee is waived for the first year.
This card also gets you up to a $100 credit if you enroll in Global Entry and TSA PreCheck, and employee cards are free. Additionally, you get the same purchase protection, extended warranty and price protection of the Spark Cash card, but also travel protections that include:
Travel accident insurance
Lost luggage reimbursement
Auto rental collision damage waiver
Another great credit card for business travel is from American Express. This card comes with an automatic Gold status for the Hilton and Marriott. If you book your travel through AMEX Travel, you get a 35% points rebate for flights in first or business class as well as a $200 annual airline fee credit and 5 membership points for every dollar spent.
The Business Platinum Card from AMEX also gives you 1.5 points on your purchases of $5,000 and up, and then 1 point for every dollar you spend on anything else. Often, they run a sign up special that gets you free airline points. There is an annual fee of $595, but there are no foreign transaction fees. Do some math: if you or your employees travel enough that you will save more than the $595 annual fee, this might be the credit card for you.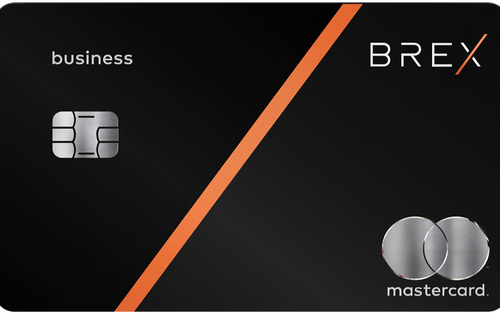 Brex offers an excellent option for some businesses. Let's start by pointing out that this card is given depending on the information gathered from your EIN, so the self-employed, sole proprietorships, and so on will not get approved- move to the next card. If you are incorporated though, continue reading.
The Brex Corporate Card credit limit depends on the amount your business has raised, but generally, the limits are 10% to 20% higher than small business cards. The first five cards are included in sign up. Any additional cards cost $5 per user per month. There are no annual fees at all, no interest, and no foreign transaction fees. At the end of 30 days, the payment is automatically debited from your account, meaning you do not even have to think about it.
If all of that does not sound good enough, there is more. You earn 7 points on rideshares, 4 points on Brex travel, 3 points on restaurants, 2 points on recurring software, and 1 point on everything else. They even have partnerships with Quickbooks, Xero, Google Ads, and more. Check them out to see what they can do for your business. As it does not revolve around your personal credit, it will not hurt your credit to apply.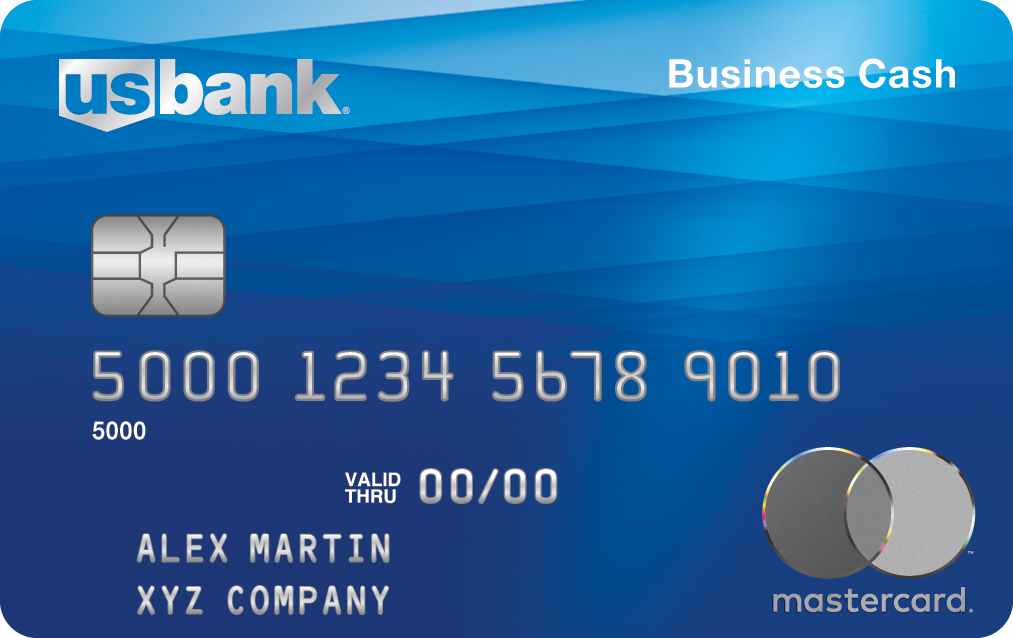 The U.S. Bank Business Cash Rewards World Elite Mastercard lets you earn an unlimited 3% cash back on cell phone services as well as gas station and office supply store purchases. The rewards never expire and there is no limit to how much you can earn. You also earn a 25% Annual Cash Rewards bonus of up to $250.
You can transfer balances to this card for 0% interest for the first 15 billing cycles, but there is a 5% or $10 cash advance fee. There is a 2% to 3% foreign transaction fee, depending on the purchase. However, there is no annual fee and an introductory 0% interest rate, which lasts for 15 billing cycles.
Ink is a great card to consider for any business, but especially digital ones. This is because you can get 3 Ultimate Rewards points for every dollar you spend on advertising on search engines and social media sites. Those same rewards points go for travel, Internet, cable, and phone services, and shipping purchases. On everything else, you earn 1 point per dollar spent.
With this card also comes primary rental car insurance, free employee cards, and cell phone insurance. There are no foreign transaction fees, but there is a $95 annual fee. Currently, there is a sign-up bonus of 80,000 points when you meet the spending requirements and extra points for booking travel through Chase Ultimate Rewards.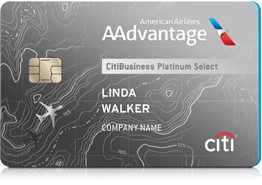 This is another good card to consider for travel. You receive 2 AAdvantage miles for every dollar you spend on American Airlines, and 2 miles for every dollar you spend on telecommunications, cable and satellite, car rentals and gas. For all other purchasing categories, you get 1 mile per dollar spent.
Additionally, you get baggage checked for free and even four companions. It comes with free employee cards, too. There are no foreign transaction fees. There is a $99 annual fee but it is waived for the first year. They also run sign up deals that give you bonus miles when you meet spending requirements.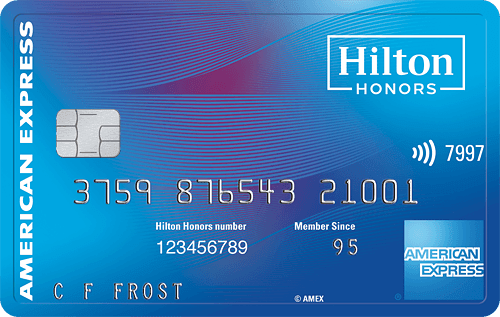 This card starts off with Hilton Gold elite status, which gives you a 25% point bonus on certain spending, free nights, and more. You then earn 12 Hilton Honors points for every dollar spent at Hilton properties, 6 points per dollar for gas, at restaurants, and with flights and car rentals from certain companies, and 3 points per dollar on everything else.
Employee cards are free and you even get access to expenses tracking tools. This card also gives you travel protections like baggage insurance, travel insurance, roadside assistance, and more. There are no foreign transaction fees, though there is a $95 annual fee.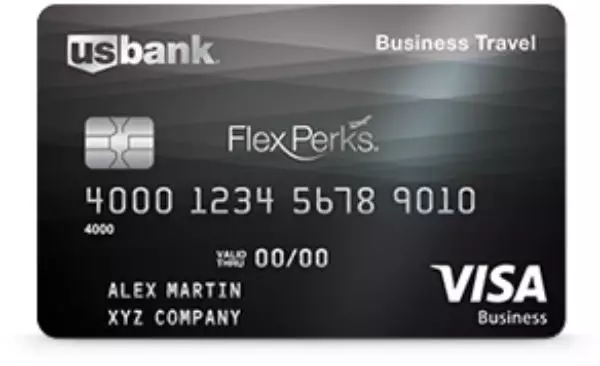 The U.S. Bank FlexPerks Business Travel Rewards Card does not earn as many points as some others, but it comes with its own perks. You earn 2 points per dollar on purchases of office supplies, gas, airline tickets, or whatever you spend the most on every month, as well as 2 points for purchases through cell phone providers. An exciting thing, though, is that you can also earn 2 points per dollar on eligible charitable donations. You then earn 1 point per dollar spent on other purchases.
You can receive a $25 Airline Allowance per round trip for things such as baggage fees, seat upgrades, or food and drinks on the plane. Your points can be redeemed for different items, such as gift cards, airline tickets, cash back, hotel stays, and more. There are no foreign transaction fees. You get travel insurance, auto rental collision damage waiver, emergency assistance, and more. There is a $55 annual fee, but it is waived for the first year.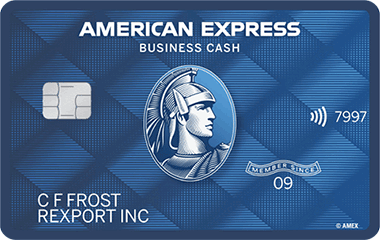 This card is good for businesses looking to grow. First, you earn 2% cash back on all eligible purchases that amount to $50,000 per calendar year. After that $50,000, it drops to 1%. For those that need to spend more than their credit limit, the Blue business card has an Expanded Buying Power option where you can go over your limit. How much over depends on your payment history and more, but it is an option.
There is a balance transfer option, which costs either $5 or 3% of the amount of the transfer- whichever is greater, though there is no fee on transfers in the first year. You get charged 2.7% on all foreign transactions. In the first year, purchases have 0% interest. Extras include purchase protection, extended warranty coverage, car rental loss and damage insurance, and more.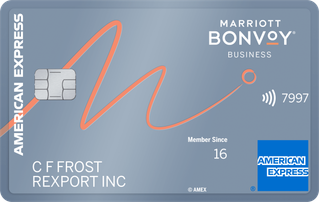 For those businesses whose travels land them at the Marriott pretty often, why not have a Marriott Bonvoy Business American Express Card? You get six Marriott Rewards points for every dollar you spend at Marriott properties. And you also get complimentary Marriott Bonvoy Silver Elite Status. You even receive a free night every year you keep the account active. If you spend $60,000 on the card in a calendar year, you get another free night.
That isn't all, though. You earn 4 points per dollar spent at restaurants, gas stations, and cell phone services, and 2 points per dollar on other purchases. The card comes with baggage insurance, travel accident insurance, roadside assistance, and car rental damage and loss. There are no foreign transaction fees, but there is an annual fee of $125. If you have or have had a Marriott business card recently, you may not qualify for the application bonus, so check the fine print before you sign.
Pros of Business Credit Cards
There are plenty of good reasons to apply for business credit cards.
You can usually get approved for a business credit card much quicker than you can get approved for a personal one. As odd as it may sound, even if the lender is looking at your personal credit score, they tend to be more lenient with the credit cards. This is not always the case, but it typically is.
The rewards, bonuses, promos, and other incentives can be incredibly helpful. For instance, getting a 0% interest introductory rate for a year can give you that full year to work on increasing your income. This is great for startups and small businesses as it gives them a chance to get money coming in. Also, as mentioned above, earning points towards things you use can help you save. If you are going to have a credit card anyway, you might as well have one that will help you where you need to save.
Like a personal credit card, they can help build your business credit- something businesses desperately need to have.
When you run into problems, like equipment malfunctions, credit cards can help you take care of the problem quickly.
Cons of Business Credit Cards
Of course, there are downsides to business credit cards, as well. Two big ones are:
Interest rates are often high for business credit cards.
Fraudulent charges may slip through the crack. Because there are usually so many charges put on a business credit card, it is easy to overlook something that you did not put there. Often, it is easier for an identity thief to get his hands on a business's credit card information than it is an individual's. Also, as much as I wish it weren't so, employees may use a business card for things other than business expenses, especially if they feel they are not being monitored. The best solution is to be sure that someone is going through every charge on your credit card bill. If something looks like it should not be there, investigate. This will ensure that you catch fraudulent charges more quickly. Also, if you are making your employees explain the charges they make, they will be much less likely to charge things that they should not.
Promotions and Bonuses
Credit card companies are similar to every other industry- they have to be competitive to win your business. This competition often results in promotions when customers sign up. These promotions can be a great benefit to businesses, but if you are not careful, they may also cost you. You have to weigh the promotions out.
Some credit cards come with a 0% interest promo for the first year, which is a great deal. If the interest shoots up to 29% after that first year, though, you need to have it paid off before the end of that 12 months and have a lower interest card at your disposal.
Another of the many types of credit card promotions they run you see will be something along the lines of "Get 80,000 airline miles if you spend $50,000 in the first 6 months". This is not necessarily a bad thing. If you travel for your business and you already spend $50,000 on business purchases in six months, this promo might be worth it for you. Just do not let something like this push you to spend more than you normally would. Also, if you don't fly, those airline miles are useless. You are better off finding a card with something you will use.
Here is a credit card shopping trick that many people try: Sign up for a card with 0% interest for the first year and perks you can use. At the end of that year, find another card that has 0% interest for a year, and close the first one so you are not charged any annual fees. Sometimes, though, rather than lose your business, your first credit card company will give you another good deal- it's always worth trying to ask them.
If that does not work, you can sign up for a new card at the end of each promotion, unless of course your contract says otherwise. For this to work well, though, you will need to do one of two things: either make sure your balance is paid in full before the end of the promotional period, or make sure your new card allows for balance transfers and transfer that balance at least a month in advance. That way, by the time your promotional period is over, you have nothing on that card.
Business Loans vs Business Credit Cards
At times, you may find it more beneficial to get a business loan than to use a business credit card. When you need to make a large purchase, an installment loan might be a better idea. This is because the interest is usually lower than credit card interest, and you can make payments over time.
The repayment term usually depends on the amount of money you borrow. Probably the only time a credit card would be better is if you are at the beginning of your 0% interest period. And you know for a fact that you can repay the amount prior to the end of the period.
A business line of credit is another option here. These are similar to credit cards as they are a revolving line of credit. You take what you need, you pay it back, and you can take it back out if you need it. It actually is not a bad idea to have both a business credit card and a business line of credit. When you need to borrow money, compare the current interest rates for each and determine which will charge you less. Having both available to you opens up your options, which is very helpful when you need to make a large purchase.
Handling Business Credit Cards Responsibly
You need to be as careful with your business credit cards as you are with your personal credit cards. Well, unless you are not responsible with your personal cards. If that is the case, it is time to be responsible with all of them. Here are a few tips to do so:
Only give cards to employees who you feel will be responsible with them, and then check to make sure that they are doing that.
Set limits on the cards so that neither you nor your employees can do any large spending without you authorizing it first.
Only spend money that you have either planned to spend or need to spend.
Set a budget for your spending and stick with it.
Try to have savings set aside for unexpected expenses instead of having to use your credit card all of the time.
Pay your bill on time every month.
Pay more than the minimum balance required. As stated above, if it is at all possible, try to pay your balance off every single month.
Remember that 0% interest is not a green light to spend like crazy. The amount you charge during that period needs to be paid off before the end of the promotion. Otherwise, interest will be added.
Conclusion
Running a business requires time, commitment, and money. Though credit cards can only take care of the money side of things, having the funds already available can save you time and make it easier to keep your head in the game. I said above that having a business line of credit and a business credit card available to you opens up your options. So does having more than one business credit card.
It might be beneficial for you to have two or three business cards open. First, when done well, they will help your business credit. Second, if you have three that offer different perks and cash back for different purchases, you can choose the best card for each move you need to make. Look into a few that you feel will benefit your business the most and apply.
Additionally, if you are currently in credit card debt that you cannot seem to dig your way out of, there is hope. Getting an installment loan can give you the funds you need to pay off your credit cards. Then, instead of making multiple payments and gaining insane amounts of interest every month, you have one simple payment to make.