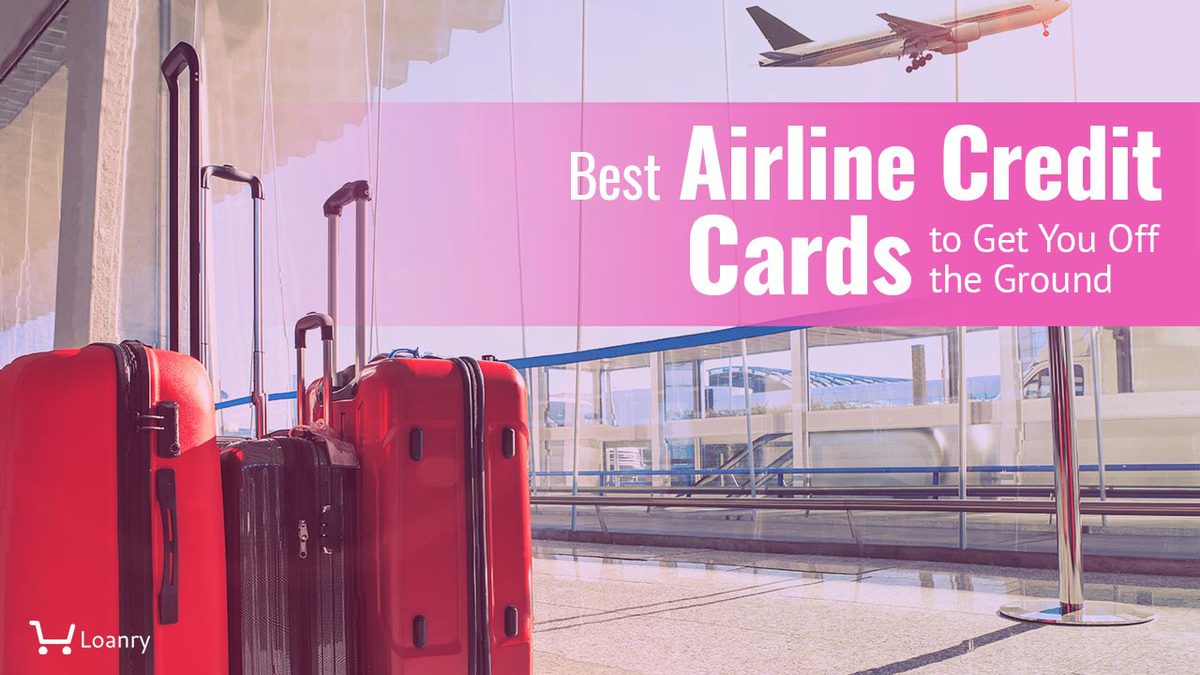 Are you ready to explore the world? Whether you travel frequently for business or always look forward to your next vacation, airline credit cards are the great choice for saving on airline miles and other travel expenses is essential. You want to spend less on transportation and hotels so that you can spend more on experiences that create memories you'll never forget.
Airline credit cards are a subcategory of travel credit cards that allow you to earn free airline miles and other perks. They can substantially reduce the cost of travel if you fly even occasionally. You may also use your airline credit cards to book more direct flights or bump your seat up to first class. The more miles you accumulate, the more comfortable your flights may become.
Get ready to explore some of the leading airline credit cards available today! The first step to selecting a credit card is to compare credit cards online. We compiled a list of some of the most rewarding credit cards to get you started.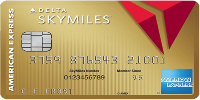 1. Delta SkyMiles Gold American Express Card
Delta may become your preferred airline if you're looking for airline credit cards that give you a variety of options to earn miles. You can earn two miles for every dollar spent at restaurants and supermarkets. And the same deal extends to all purchases with Delta. If you spend at least $10,000 on your card over the course of one calendar year, you can earn an additional $100 in-flight credits.
The Delta Gold credit card also entitles you to one free checked bag and access to priority boarding when you fly with Delta. Redeeming your points is easy because you can pay with the miles rather than waiting for credits or cash to hit your account before you can book a trip.
Pros
Earn approximately 2 miles for each dollar spent. This includes purchasing takeout food and delivery, but in the United States
Earn approximately 2 miles for each dollar spent at a grocery store in the United States
$1 per mile on all other purchases
Earn flight credit from Delta in the amount of $100, which can be used for future Delta travel after reaching $10K annually in purchase
Rewards never expire
Free checked bag
0% interest first year
Cons
Requires an annual fee of $99
Low APR is more than 16%
Credit must be either good or excellent
2. JetBlue Credit Card
JetBlue offers one of the most competitive airline credit cards because it allows you to earn miles for every purchase made with the card. Many cards limit your rewards miles to select purchases, but you will earn at least one mile for every dollar that you charge on this card. That makes it a great choice for an everyday credit card. You can use it for all of your daily purchases and then pay it off by the end of the month to accumulate points quickly without paying interest.
All of your JetBlue purchases will earn you three points per dollar. Purchases at restaurants and supermarkets will earn you two points per dollar spent. All other purchases are limited to one point per dollar spent.
Pros
No annual fee
10,000 bonus points intro offer
Earn points on all purchases
50% off some inflight purchases
First checked bag free for you and companions with the Jetblue Plus card
For every $1 spent, eligible for 3 times Jetblue purchases
For every $1 purchase at eligible restaurants and grocery stores, earn 2 times the points
All other purchases, earn a point for every $1 spent
No annual fees
Chip enabled
No fees for foreign transactions
Cons
No anniversary bonus
Paid checked bags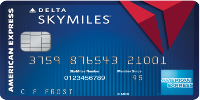 3. Delta SkyMiles Blue American Express Card
Forbes recognized this card as one of the best airline credit cards for first-time airline card-holders. It allows you to earn unlimited airline miles, and they never expire. There are also no blackout dates when scheduling your rewards flights. That means you don't have to plan your travel dates around your airline miles.
Delta requires an annual fee of $550 on some of their rewards cards, but this one requires no annual fee. Other cards may offer more lucrative rewards programs, but you have to consider that high annual fee when determining which ones will save you the most on travel.
Delta often offers thousands of bonus miles for those opening cards during promotional periods. Comparing credit card rates and rewards programs online is a great first step. But make sure to check for temporary promotions to see if you can grab some extra miles just by timing your application correctly.
Pros
No annual fee
No blackout or expiration dates
Unlimited earned mileage with no expiration
Welcome bonus, easy to obtain
No fees for foreign transactions
Pay for airline ticket with miles earned - redeem $50 off airline ticket for every 5,000 earned miles. However, you must book the flight on Delta.com
Save 20% statement credit after using the card to buy food and beverages on a Delta flight.
Cons
Lowest APR is over 16%
Excellent credit score required
Small welcome bonus
No offer for 0% APR Intro
No priority boarding or free checked baggage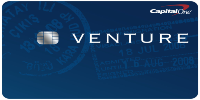 4. Capital One Venture Rewards Card
While Capital One requires an excellent credit score. This credit card lender is known to accept credit rates that are immediately denied by many others. The card comes with a lot of perks even though it does have a $95 annual fee that kicks in starting your second year. For starters, you can make purchases outside of the United States without any added fees.
You can also transfer earned points to other Capital One rewards programs. If you have other rewards credit cards from this lender, you may have the option of transferring points earned on those cards to your Venture card as well, which allows you to save even more on travel expenses. All points earned on this card are redeemable for airline miles, hotel stays and a variety of additional travel expenses. That gives you more flexibility when redeeming your rewards. You will earn two points for every dollar spent on this card. The type of purchase doesn't matter.
Pros
Earn points on every purchase
Within first three months of owning the card, earn 20,000 bonus miles after spending $500
Annual fee waived the first year
60,000 bonus miles can be earned
No foreign transaction fees
Transfer points to other Capital One rewards programs
Rewards are unlimited
For every dollar spent on purchases, earn 2X miles
If you book a rental cars or hotels with the card, earn 5 miles for every dollar spent
Cons
Lowest APR is over 16%
Excellent credit score required
$95 annual fee after the first year
Interest rates start over 17%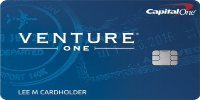 5. Capital One VentureOne Rewards Card
This is the upgraded version of Capital One's popular Venture credit card. You will need a high credit score to get approved. But the lack of an annual fee immediately saves you some money over the Venture card and many other airline credit cards. The VentureOne card also offers credit cards with low-interest rates. Interest under 15% for select consumers, which is lower than many other rewards cards.
You will earn 1.25 points for every point spent on this credit card. That's a slight increase over the points awarded for the Venture card. If you spend at least $1,000 in the first three months, you'll also receive a bonus of 20,000 points. You can transfer those points to other Capital One Rewards programs as needed, allowing you to maximize savings if you have access to multiple cards from the lender.
Pros
No annual fee
20,000-point introductory offer
Starting APR under 15%
No foreign transaction fees
For every dollar spent on purchases, earn 1.25 miles
Accumulated miles easy to redeem
Travel accident insurance
Cons
Excellent credit score required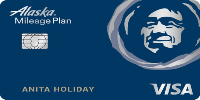 6. Alaska Airlines Signature Visa Card
If you rarely travel alone, this is possibly one of the most lucrative airline credit cards for your wallet. It allows you to earn discounts on companion fare. So you're not the only one who gets to fly for less. You earn this perk every year on your account anniversary, and companion fares start at $121 with no blackout dates. Your card also entitles you to a free checked bag, and up to six guests can share this perk when they check in with you.
All purchases made on this card will earn you one mile per dollar spent.  All purchases from Alaska Airlines will earn you three miles per dollar spent. When you buy day passes to airport lounges, you'll pay half price when paying with your card, and inflight purchases are discounted by 20%. There is no limit to the number of miles you can earn. Which makes this a great choice for a daily use card. Just make sure to pay your balance off each month to avoid paying interest.
Are you worried about timing your trips to take advantage of all miles earned before they expire? That madness is eliminated with this card because your miles never expire as long as your account is in active status. Your miles are redeemable with Alaska Airlines and a list of affiliated partners, including Korean Air, British Airways, and American Airlines.
Pros
Earn 3 miles for each dollar spent
Introductory rewards package offered
No foreign transaction fees
Miles never expire
Not limited to Alaska Airlines
New applicants, earn 60K bonus miles, but you must purchase $3,000 or more within the first three months of being approved for an account
No cap on earning miles
Free checked bag
Yearly low companion fare starting at $121
50% day passes for Alaska Lounge while traveling
Cons
$75 annual fee
Miles are limited to select airlines
Credit score of 670 or more required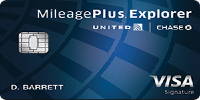 7. Chase United Explorer Card
Chase United Explorer CardThis is one of those airline credit cards that may not seem competitive at first glance. It does require higher interest rates than some of our other top picks. But it's still worth considering if you travel with a companion at times or want to take advantage of travel perks beyond airline miles. Not only will you receive one free checked bag each time you fly, but your companion will receive the same benefit when checking in with you.
If you spend $3,000 or more on the card within your first three months, you'll receive 60,000 bonus miles. The card allows you to earn at least one mile for every dollar spent. And you can earn two miles per dollar for all purchases from hotels and restaurants. You need to use your card to pay for your hotel stays directly through the hotel, so purchases from travel deal websites won't earn you the miles. Purchases from United will also earn you two miles per dollar spent.
Chase offers some travel benefits that move beyond airline miles, which may make the card's higher interest rates and annual fee worth the bargain. For instance, you'll receive a statement credit of $100 every four years when you use your card to cover the application fee for Global Entry or TSA Precheck. Remember, the interest rate doesn't matter much if you pay your charges off each month. This could work as a daily use card that delivers a lot of free miles, free checked bags and other travel-related discounts.
Pros
Annual fee waived for the first year
Companion checked bag benefits
No foreign transaction fees
No flight black out dates
Tap-to-pay technology
Other travel benefits for cardholders
Earn 2 miles for each dollar spent on restaurant and hotel purchases
Earn 1 mile for all other purchases
10K additional miles after spending $6K in the first 180 days
Earn 60K bonus miles as a new applicant, but you must purchase $3,000 or more within the first three months of being approved for an account
Cons
$95 annual fee after the first year
Interest rates start at close to 18%
No annual bonus
High APR
Awards on flights are expensive and controlled
Are Airline Credit Cards Available with the Shopping Trick?
The credit card shopping trick allows you to secure fast credit card approval for store cards. While shopping with select retailers, you'll receive a popup asking if you want to apply for a credit card. If you accept the opportunity, you may receive an offer of credit instantly. In some cases, the offer is extended without a hard pull on your credit, but that isn't always the case. Always assume you will receive a hard inquiry and consider it a plus if you don't with some cards.
If you have bad credit, this trick may appeal to you, but there are some downsides. The cards offered are limited to those backed by select financial institutions, namely Comenity Bank. The big retail stores that you may shop regularly may not offer credit cards with approval through pop-ups, so you may end up with credit cards that you will rarely use. You won't find many airline credit cards offered if any.
What the shopping card trick may do for you is help you re-establish your credit. So that you can qualify for the airline credit cards you do want. If you open a few credit cards through the shopping trick and then make small purchases and pay them off each month, you can boost your credit score and prove you're a responsible credit card user. Simply having those accounts open may also increase your available credit. Which can help you achieve a lower utilization rate if you don't charge them up.
That may open the door to the most lucrative rewards credit cards, which are often offered only to those with high credit scores and limited blemishes on their credit reports.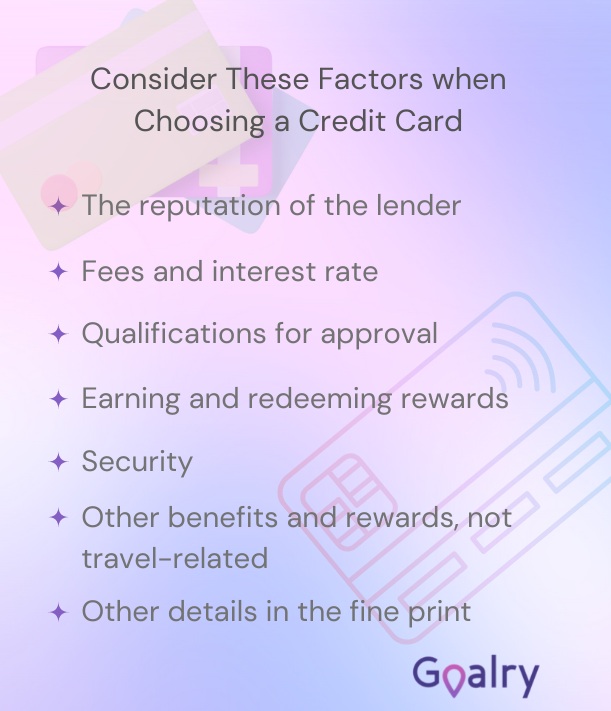 Are Airline Credit Cards the Best Type of Rewards Card?
Airline miles are valuable rewards for making everyday purchases with a credit card, but there are other types of rewards credit cards that may make traveling more affordable and/or comfortable. If you don't fly frequently or just want to weigh your options before applying for credit cards, you should consider a few other reward card options before making your final decisions.
Other types of rewards credit cards worth considering include:
Gas Credit Cards – The number of genuine gas credit cards is dwindling. But you may still find one here and there. They allow you to redeem points for free gas fill-ups, which may reduce the cost of everyday driving or cut the expense of a road trip.
Cashback Credit Cards – These cards allow you to earn cash without limiting what you spend it on. You may receive the cash as a credit on your statement or cash transferred to your bank account. Some cards give you the option to transfer your rewards balance to gift cards for a variety of retail stores and restaurants, which you could apply to food expenses and other supplies needed while traveling.
Luxury Credit Cards – Some luxury cards will give you access to VIP lounges and other upscale perks that make traveling more comfortable. If you only want to secure one rewards credit card, weigh the perks of a luxury carefully against the option to simply earn miles toward your next flight.
If you travel a lot or would travel more if it were affordable, you may secure multiple reward cards to enjoy a wider variety of benefits. One strategy is to use credit cards for everyday purchases and then pay the cards off within the same month. Instead of using money from your debit card or cash to make those purchases, you simply pay with a credit card to earn the rewards. And then use your bank account to pay it off so you don't carry debt and pay interest.
Conclusion
Some airline credit cards have annual fees while others make it more difficult to redeem points earned. It's important to figure out those cons before you start actively using the card. The most ideal airline credit cards will minimize fees while making the reward redemption process quick and easy. If there are too many restrictions on how you may redeem your rewards, you may never get the rewards that you worked so hard to earn.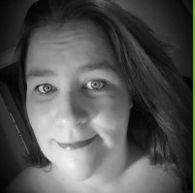 Theresa Hammond is a single parent who learned the basics of personal finance the hard way. She now spends her days researching and writing about financial tips and tricks that are relevant to everyday people. She's also raising two children who have more financial sense than she had before the age of 21. Her writing extends from personal finance to health, wellness, and even a bit of fiction.