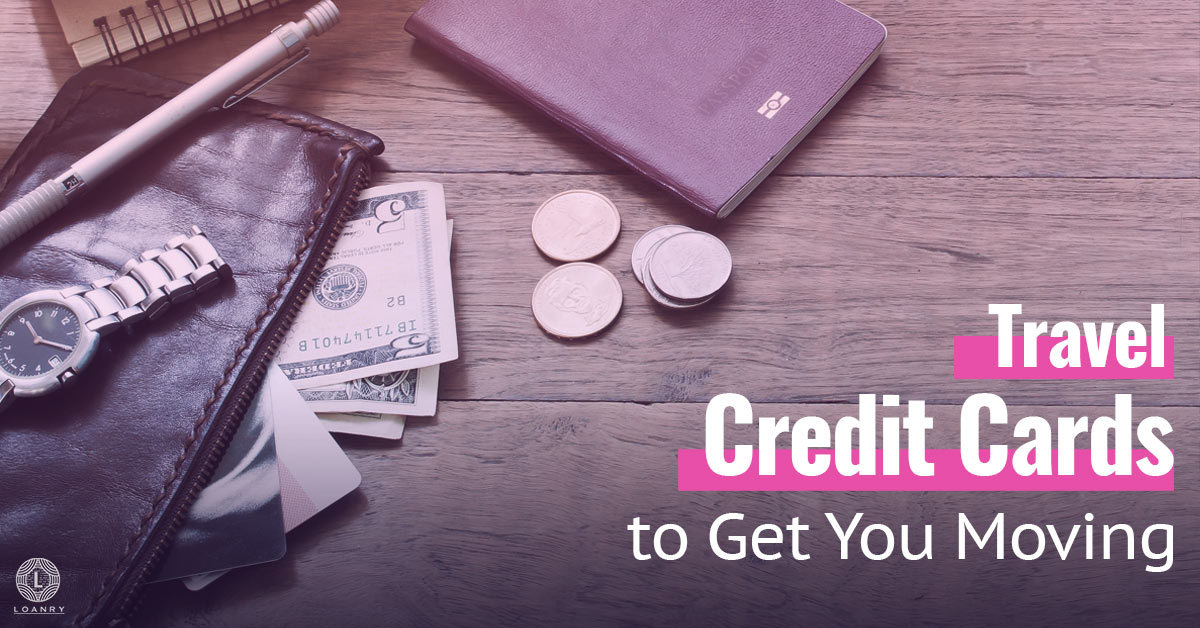 Traveling is one of the most rewarding things one can choose to do. Not only is it fun, but it is a great way to learn about other places and cultures. Plus, the memories will last you a lifetime. Whether you are choosing to travel solo, with family or friends, or for business, there are many reasons to travel. If you are traveling on your own, then you should go to the places you've always wanted to go. In any case, travel credit cards are a must have wherever you're on the road.
Travel is just one area where people are spending money. Luckily, it is a great time to be traveling. Mobile technology is making traveling both easier and cheaper. Now you can use your mobile device to do basically everything, including booking flights, saving all of your tickets in one safe app, finding directions, making reservations at restaurants and theaters, and even looking up things to do and see in the place you are traveling to. Read on to find out how to get the funds to travel, so that you can have your dream vacation — or business trip of a lifetime!
Travel Credit Cards – Funds for Traveling
Once you have made the decision to travel, and you know how much money you will need, you can start looking for the funds. There are many different ways to get the funds to travel, including saving up, considering travel credit cards, and getting a travel loan. There are many ways to save money for your travel adventures, so that you do not have to worry about going into debt for your trip.
Sometimes savings won't be enough though, so it could be helpful for you to complement your savings with travel credit cards. Travel credit cards can be a great way to get the biggest bang for your buck because travel credit cards allow you to save money while paying for things, as well as get possible rewards back. If you are a frequent traveler, then you should consider getting travel credit cards.
Getting a Travel Loan
Once you have exhausted all of your other options, it may be time to get a travel loan. Getting a loan for traveling is so simple that it can be done in three simple steps. The first things you need to do are find a travel loan lender and check your credit score. Make sure you check out multiple lenders, so that you can find the best travel loan for your personal situation. Depending on your credit score, you may have more or fewer options. A better credit score will usually mean better terms and conditions, but that is why it is important to never settle with your first option and to consider several lenders before making your final decision.
When looking for a loan for travel, make sure you have all of your personal and financial information on hand. Most lenders will require, at minimum, personal and sensitive information, proof of identity, and income verification. Personal and sensitive information includes your address, social security number, income and employment history, and any current debt obligations.
Proof of identity is often necessary to prove that you are a US citizen or permanent resident. In svvome cases, you can also get a loan by proving that you are living in the US on a long-term visa. A driver's license, state ID, passport, or social security card can be used as proof of identity. Finally, income verification is necessary to prove that you have a stable income and can pay back your loan.
When Does It Make Sense To Get a Travel Loan?
A travel loan is any loan you take out to travel, and it can be any amount and used for anything you want. For instance, you might take out a loan for the whole trip, or you might just borrow the money for airfare. As with any loan, it is important to think carefully before taking out a loan, because you will have to pay the money back later.
Here are some of the reasons to take out a travel loan:
You have an emergency
Sometimes the reason you are traveling is that because you have a real emergency, so you don't have time to plan for it. In those cases, you simply might not have the funds available at the time to make the trip. In those cases, a travel loan or travel credit card might be your best option.
You might need to make an emergency trip to help a family member who is in trouble or who has fallen ill, or because you have a work opportunity you will miss if you can't go. In those cases, you can look into travel financing and see if you can borrow money from a lender and/or use travel credit cards to make the trip.
You need to make a last-minute business trip
If you own your own business, you are responsible for making sure everything gets done and gets done right. Sometimes there are people you have to meet or deals you have to close and you don't have any warning beforehand that you will need to make a trip.
If this is something that could happen every now and then, it might be a good idea to keep travel credit cards available so you can deal with any such last-minute needs. Instead of applying for a loan, you can simply use your card to book your flight and room and take off without any additional stress. If you already have a travel credit card, you won't have to apply for a loan and wait for approval before making the trip.
When you have the income to pay it back
It really goes without saying that you shouldn't borrow any money you can't pay back. Especially if you are living on a budget, you are probably aware of how much money you have leftover at the end of every month that you can use to pay off your loan. When you are in control of your finances and you are working a steady job, there isn't any reason to deny yourself a trip you need to take, even if it's just for your mental health and enjoyment.
Sometimes there are more reasons to do it than not to do it
Sometimes you just have to weigh your options. Is there a festival you really want to go to that only happens once a year, and you have the vacation time saved up? Is it better to go now than to wait until the time you usually go, because of off-season discounts or some other reason? There are a lot of reasons that, after careful consideration, you could choose to take a trip you know you can afford. Instead of putting off your plans and waiting until you think the time is perfect, you can just go now!
Making a Travel Budget
Before you even start planning, make a list of everything you will need. The most obvious expenses are travel and lodging, but there are a lot of other considerations too. The problem with being away from home is that you won't have all your own things, so you also need to consider items you may need to purchase to make your stay more comfortable. There are a lot of everyday items that you may take for granted and not consider purchasing on your trip. Here are just some of the items you will need to budget for, depending on where you go, how long you intend to stay, and even what the weather is like.
How Do You Create a Budget For Almost Anything? https://t.co/GRFPIBlA6t #Budget2019 #Budgets #PersonalBudget @EveryDollar

— Loanry.com | Loan Shop ? (@LoanryStore) 04. август 2019.
Transportation to your destination
Will you be flying, driving, or even taking a boat some of the way? If you are driving, you need to consider the wear on your car and if you will need to pay for extra maintenance, such as an oil change, if you are going very far. And don't forget to factor in gas, which can really add up on a long distance trip. Depending on when you go and whether you can get an early reservation, the price to rent a car could vary a lot.
If you are flying, then you may be able to find great deals online if you are able to plan your trip in advance. Beware though, as some airlines offer cheaper deals for plane tickets that offer fewer add-ons. If you are going on a long trip, make sure that the ticket you have booked for your flight includes a checked suitcase. Otherwise, you might show up and have to pay $100+ to check your bag (both ways), which defeats the purpose of finding a good deal in the first place and puts a damper on your trip from the beginning.
Lodging
Where will you be staying? Do you have friends who will allow you to stay at least some of the time, or do you have access to a timeshare? Do you prefer staying in a hotel, or are you okay foregoing some of the luxuries of a hotel and staying in a hostel? If you are staying somewhere for more than a few days or even a month, maybe it makes more sense for you to rent an apartment or AirBnB, so you have a kitchen and can cook at home, which will also help you cut out on eating out costs.
Depending on what you decide to do for lodging, keep in mind any additional expenses you might have to pay for different accommodations. For instance, if you stay in an AirBnB  or a hostel, then towels, bedsheets, a pillow, and shampoo/soap may not be provided for you. This means that you will need to have the room to pack all of these items, or you will need to find a local store to buy them — hopefully at a fair price. Make sure you check ahead to wherever you are staying, as customs may be different wherever you are going.
Food
Even if you will have access to a full kitchen while you are gone, you will still need to eat out on the way there and back. Once there, you should take advantage of at least some of the local cuisine, and try something you can't get at home. This might cost a little more than fast food, but you won't break the bank if you plan carefully and only go out for one or two nice meals. Besides, you can get McDonald's down the street at home, so you should try something new and take advantage of every possible experience wherever you are visiting.
Going out does not have to mean outrageous costs. Look for restaurants with "business lunch" specials, or see if you can find coupons for local restaurants online. Even if you want to go to a nice place, you can choose something cheap on the menu, rather than the most extravagant, costly entree. If you are traveling with friends or family, then you can split an entree with someone in order to save money. This can be fun, and you will be able to save money for other activities on your trip.
Local transit
While you are at your travel destination, you will need to get around the city. If there is public transportation you can use, you need to factor in the cost of bus or tram fare. This can seem like a small fee, such as $2 one-way or $7 for the day, but if you are staying there for a week, then that price can add up fast. If you are staying for a week or longer, check if it is possible to get a week-long bus or tram pass, which will be slightly cheaper than paying for a day pass every day you are there. Know what you want to purchase in advance, since many people who sell tickets will try to upcharge you, offering you special add-ons that are not necessary.
You might even want to travel to other locations nearby. If you want to really take advantage of your trip, you may want to fly to one place and rent a car, so that you can check out the nearby local attractions. If you are traveling to a foreign country, then make sure you know the local driving rules, as well as any laws pertaining to your driver's license. Some countries may require you to purchase an International Driver's License or International Driver's Permit before you can rent a car or drive in their country.
Sights and activities
Are you going to a place just to hang out on the beach, or are you visiting a place where you will have to pay for shows and attractions? Even if you are just going to the beach, then you should bring enough money to purchase sunscreen and water while you are there. If you are going somewhere with a lot of museums and local activities, then you should check how much entry is to each of the places you are interested in going to. Make a plan for how much you will need to spend.
Many cities have booklets or cards with coupons for museums, restaurants, and other attractions. Some of these coupons may come with public transportation passes. Make sure to check if the city you are visiting has some kind of visitor's pass to purchase if it is cheap enough for your budget and has coupons for activities you are interested in doing.
You can either find the information online when searching for information about the city you are traveling to, or you can ask in person at public transportation or airport ticket booths. If you're lucky, you may even have a friend who can give you some great tips. If you are a student, then don't forget to bring your student ID with you, wherever you are traveling. Many places offer student discounts, even if you are a student somewhere other than their state or country.
Other items
Do you live in a warmer climate, and plan on visiting somewhere colder where you will need a coat? Are you going to a beach where you will need a swimsuit and sunglasses? Do you sleep better while traveling with a travel pillow? Think about all the items you may have to buy or borrow to make your trip comfortable. You also need to bring a raincoat, walking shoes, good socks for all the walking you will do. If you are visiting a foreign country, make sure you have the right chargers for your phone and laptop. And don't forget spending money!
Also, don't forget to bring a water bottle on your trip, so that you can get free water from the tap wherever you go. Not only is using a reusable bottle better for the environment, but it is important to stay hydrated while traveling. Dehydration while traveling is very common, so you need to drink plenty of fluids and avoid too much alcohol or caffeine on planes. Make sure you stay on top of your hydration before it becomes a serious issue.
Tips to Make Your Travel Funds Go Far
You will need to take care of your basic needs while on your trip, but there are many ways you can save money when you travel and stretch your travel budget further.
Travel during the offseason

You will be surprised by how many great deals you can find if you travel when other people are not. Transportation, lodging, and attractions might all be discounted depending on when you travel. Some of the worst times to travel, price-wise, are around holidays and during the spring and summer. Not only will you save money by traveling during the off-season, but you will also find shorter lines and smaller crowds everywhere you go.
Make a travel budget — and follow it
Just like with the budget you have for your regular expenses, your travel budget can help you control your expenses and have the experience you want. Knowing how much you plan to spend can also give you an idea of how much you should carry during the day, so you aren't walking around in a tourist location with too much cash. If you need more while you are out, you can use a travel credit card.
Use public transportation
Many popular tourist destinations have great reliable public transportation. Many people want the sense of control that comes with renting an automobile, but having a vehicle means finding parking and being responsible for it all the time. With public transportation, you can just go whenever you feel like it. Not only can parking be expensive, but it can also be really hard to find a parking spot in many cities. You can look at transit maps before you go so you know which routes to take, and you will get to see the city you're visiting without watching for traffic. Public transit also lets you get a chance to meet more locals and feel less like a tourist.
Eat at local restaurants
You can save money and get better food. Again, you can feel like less of a tourist if you are eating at the same places locals do. You can try out local dishes, meet people in a quieter environment, and get more food for a better price. You can check out some local chat rooms or forums before you go and ask what some of the best places are.
Free tours and other free activities
Many places have free tours or tours where you only have to pay a tip if you like the tour. Take advantage of these, as they are often run by people who really live there and know a lot about the area. There are also free museums, plays, and concerts almost everywhere, and you can usually find a local events page that will let you know where they are. Some of the best museums in the world are free.
Cashback programs/travel credit cards
There are several travel credit cards and other incentive programs that let you earn cash and other benefits for traveling. You can save money on flights, get more checked luggage without paying, and earn free flights, depending on the program. If you haven't done so yet, then consider looking into travel credit cards before you go on your trip. Travel credit cards can help you save when you don't even realize it, since you are earning rewards on money you would have spent anyway.
Stay longer
It makes sense to spend as much time as you can, anyway, once you have paid for transportation there. Most hotels will give you a better deal if you stay longer or if you stay during certain times of the week.
Conclusion
Traveling is a great way to spend money, since you are spending it on memories rather than material goods. If you are planning on traveling soon, then one of the main things you need to do is make a budget for your trip and figure out how to fund your budget. There are many ways to save before and during your travels. But sometimes it may be necessary to consider travel loans and travel credit cards. Travel credit cards can be an especially great way to save and get rewards while spending money on your travel expenses. Happy travels!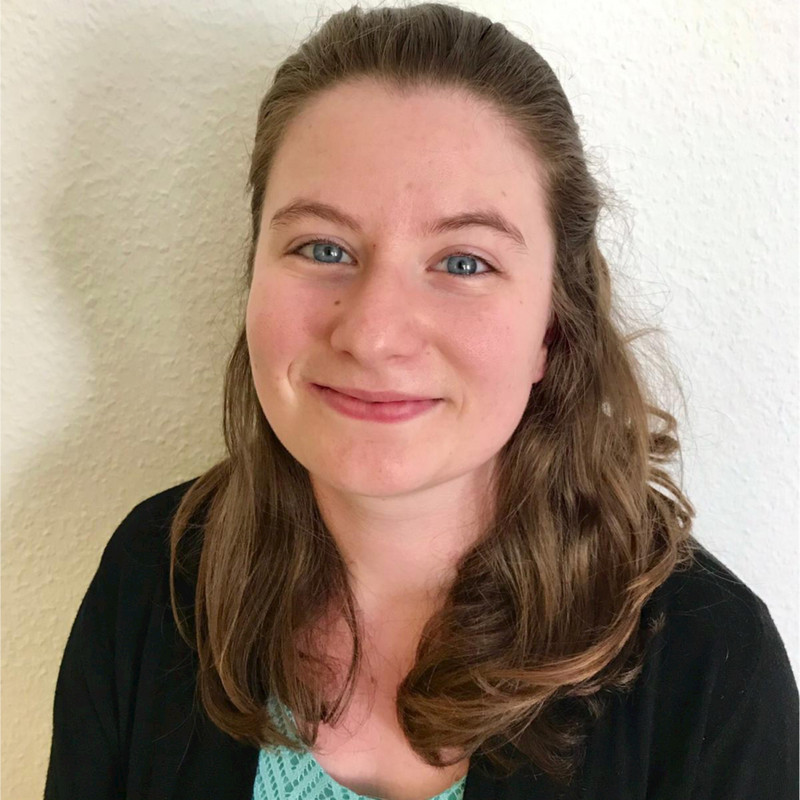 Grace Douglas is a master candidate in international security management by day and a personal finance writer by night! With powers in finance, writing, and languages that she received by being exposed to high dosages of university courses and being bitten by booklice while working in a rare books library, Grace loves to use her powers for good rather than evil. If you need help with budgets or personal loan questions, then just call Grace, your friendly neighborhood FinanceWoman!