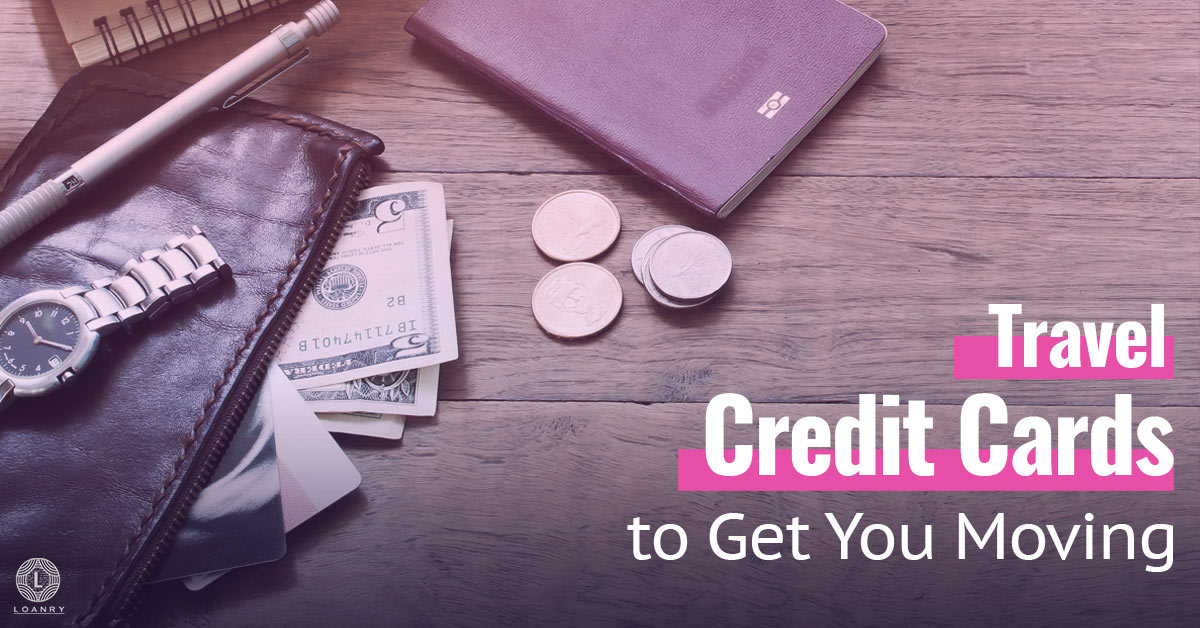 Traveling can be a lot of fun, and everyone needs a break from everyday life on occasion. And if you have closely followed social distancing guidelines for the last few years, you're probably itching to get out and see other parts of the gorgeous world again. Before you pack your bags and hit the road, though, there's another step you should consider taking: applying for travel credit cards.
Why Should You Use Credit Cards When Traveling?
I'm a girl who believes in keeping a little cash on hand at all times, just because you never know when someone doesn't accept cards or when a card payment system is down. However, I also believe that having credit cards in your wallet is a brilliant idea for several reasons.
The first is similar to the one about carrying cash: you never know what you might be faced with. Let's say you arrive at your destination after having saved enough cash for your trip. While there, an emergency occurs like a flat tire, a broken leg, or something similar. You probably didn't budget that into your travel plans and need a way to pay for those things.
Another reason is that credit cards tend to be safer than walking around with a pocket full of cash. With a credit card, you can call the card provider immediately and freeze your account. Many card providers even allow you to open up their app and lock your card, meaning that even if it's stolen, they won't be able to spend your money.
Another great reason for using travel credit cards is that you earn rewards that can go towards your travel. Getting free or deeply discounted tickets and hotel stays can help you get where you want to be even quicker. This obviously helps before you ever go on your trip, but you might also start earning rewards while on one trip for your next one.

Do's and Don'ts of Choosing and Using Travel Credit Cards
Travel credit cards can offer some great perks, but you have to be really selective about the one you choose. The following are some important tips to help you do that.
5 Cards for You to Consider
The following are just a few cards we think provide some great benefits. Take a look to see if any suit your needs. If not, use the information provided below to get an idea of what to look for in others.
1. Capital One Venture Rewards Card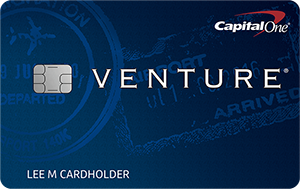 Interest: 16.24% – 24.24%
Annual fee: $95
Why we like it: The Capital One Venture Rewards Card is a pretty popular option for good reason: it offers a pretty simple approach to earning and using your rewards. You can earn on everyday purchases and on your travels. They do offer a sign-up bonus of 60,000 miles if you use your card for at least $3,000 in purchases in the first three months. There are no blackout dates, so you can travel at any time. And your miles don't expire as long as you keep your account open and current.
Pros:
Earn 2 miles for every dollar you spend on your regular purchases
Earn 5 miles for each dollar you spend on travel booked through their program
No blackout dates
Cons:
Need a pretty high credit score for approval
No introductory interest rate
2. Citi Premier Card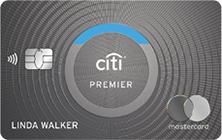 Interest: Up to 24.24%
Annual fee: $95
Why we like it: Citi Premier Card is also pretty good for earning travel rewards through purchases you already make and allowing a versatile way to use them. You can transfer your points to over 15 different airlines or redeem them for gift cards. And if you decide not to spend your points traveling, you can use them online at places like Amazon and Best Buy. They also offer a 60,000-point bonus if you spend $4,000 with your card in the first three months.
Pros:
Earn 3 points for every dollar spent at restaurants, supermarkets, gas stations, hotels, and air travel
Earn 1 point per dollar on all other purchases
Cons:
Does not offer travel protections like many other cards
Interest increases if you're late on a payment
3. Chase Sapphire Preferred Card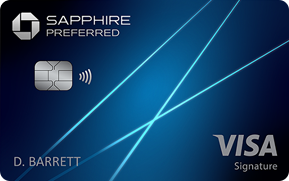 Interest: 16.24% – 23.24%
Annual fee: $95
Why we like it: The Chase Sapphire Preferred Card offers a lot of great bonuses and rewards. This includes an 80,000 point bonus if you spend $4,000 in the first three months, don't have another Sapphire card, and haven't received a bonus from them in the last 48 months. Additionally, your points can increase in value by 25% if you spend them on Chase's rotating categories. Truthfully, it can be a bit complicated to understand all of the bonuses, but if you take the time to research them, you can put those points to excellent use.
Pros:
Earn 5 points on travel purchased through Chase
Earn 2 points on travel purchased through other avenues
Earn 3 points on dining
Earn 1 point on all other purchases
$50 hotel rewards credit each year
Cons:
Rewards can be complicated
4. American Express Gold Card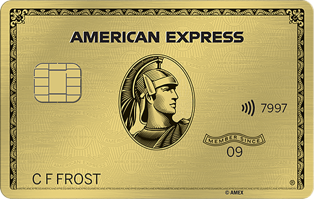 Interest: 16.24% – 23.24%
Annual fee: $250
Why we like it: I have to be honest – I'm not a big fan of that annual fee. However, this card offers many benefits that would make the fee well worth it to many. For example, you get up to a $120 annual dining credit to use for places like Grubhub and The Cheesecake Factory. It also recently added up to a $120 annual credit for Uber Eats and Uber rides. If you normally eat at the eligible restaurants or take an Uber, then these credits can save you the same amount as the annual fee costs. They also give a 60,000-point welcome bonus if you spend $4,000 with your new card, but you have six months to do it.
Pros:
Earn 4 points for every dollar on purchases at restaurants and supermarkets
Earn 3 points for flights booked through their program
Several other credits and benefits to use all year
Cons:
5. Discover it Miles Card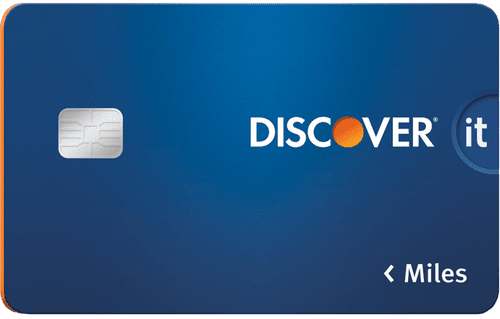 Interest: 12.24% – 23.24%
Annual fee: $0
Why we like it: The Discover it Miles card is a great option for those on a tight budget, who don't travel all of the time, and who don't like annual fees. The rewards are pretty straightforward, as you earn 1.5 miles for every purchase. The downside is that it doesn't offer you the higher earnings for travel like other cards. The good news is that you know what you earn – on everything.
They also match every mile you earn at the end of your first year. So if you earn 50,000 through purchases, they give you another 50,000. This is just for the first year, but that's pretty good. You can redeem your miles to travel, and there are no travel black out dates. You can also redeem them to pay your bill – including the minimum payment – and more.
Pros:
No annual fee
Matches miles earned in first year
No blackout dates
Several ways to redeem miles
Cons:
Lower earnings on some purchases
Discover is not accepted everywhere
Conclusion
As you can see, travel credit cards can offer some great perks and benefits for your wanderlust. However, it's important that you compare cards to find the best option for you and that you manage it responsibly. Don't forget to stop by the Goalry Mall for your member key so that you can compare credit cards, set up your budget, and learn more about managing your finances wisely. This can help you stay on track with your credit card bill so that you don't get in over your head.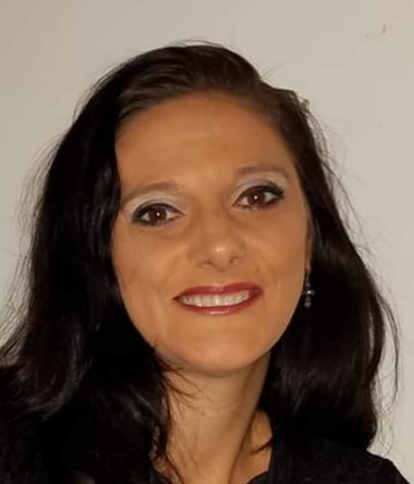 Brandy Woodfolk is an educator, home business owner, project manager, and lifelong learner. After a less than stellar financial upbringing, Brandy dedicated her schooling and independent studies to financial literacy. She quickly became the go-to among family, friends, and acquaintances for everything finance. Her inner circle loves to joke that she is an expert at "budgeting to the penny". Brandy dedicates a large portion of her time to teaching parents how to succeed financially without sacrificing time with their little ones. She also teaches classes to homeschooled teenagers about finances and other life skills they need to succeed as adults.
Brandy writes about smart money management and wealth building in simple and relatable ways so all who wish to can understand the world of finance.