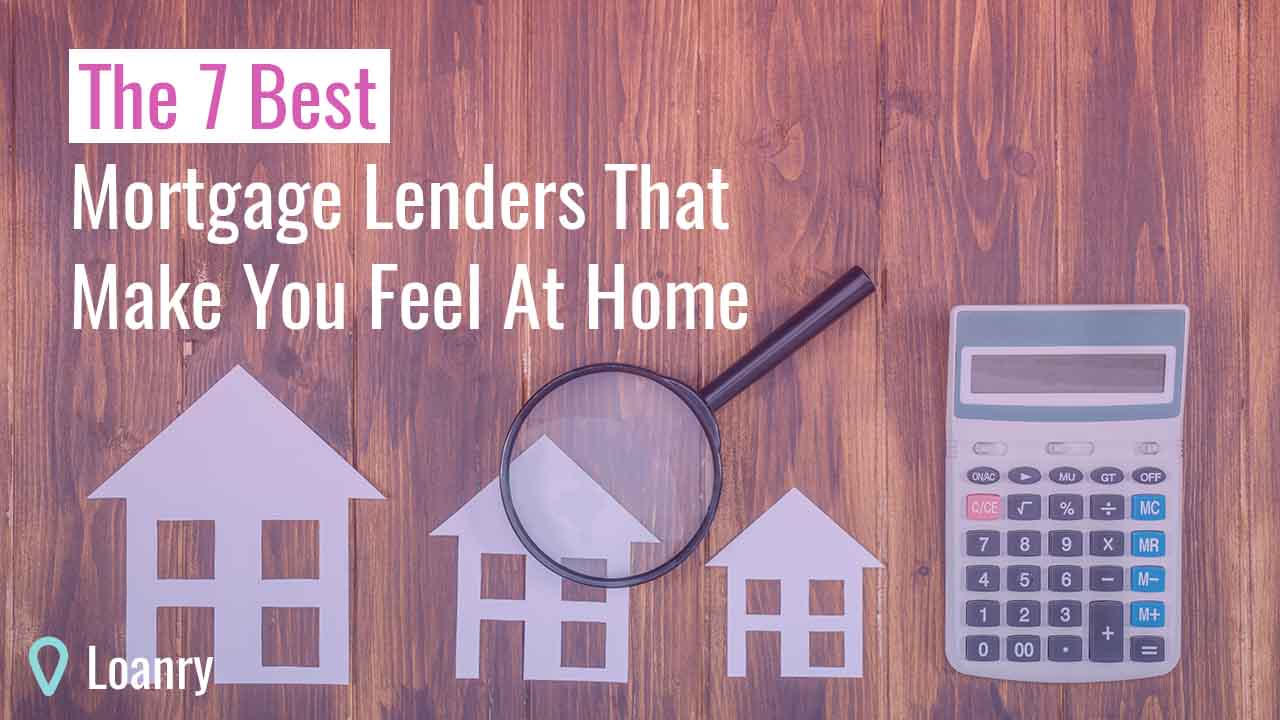 Finding the right mortgage loan is an essential step in purchasing a home. There are many different mortgage lenders out there. You need to find the best one for your needs. Many mortgage lenders provide mortgage loans that won't work for you. Doing your research is important. You should start your search for a mortgage loan by analyzing the lenders out there. You need to know what to look for in a good lender.
Here we have a compiled list of the best mortgage lenders. In compiling this list, we wish to provide useful information to any consumer out there. The list below provides lenders who provide mortgage loans to a wide variety of consumer types. Regardless of your financial situation, you can find a mortgage lender offering a suitable product. As long as you have a high enough credit score to qualify for a mortgage, you should be able to find a mortgage lender on the list below who you can do business with.
The 7 Best Mortgage Lenders to Consider
When you start looking for a mortgage, you might feel overwhelmed. There are many lenders out there, and there are many types of mortgages. It can be complicated to evaluate the hundreds and thousands of lenders out there. Yet it's important that you don't select a lender randomly. You need to be informed regarding your choice of lender.
We want to help you to become familiar with the best mortgage lenders. The mortgage you choose will impact you financially. You don't want to pay more than necessary for your mortgage loan. Finding a fair and affordable deal is your priority.
Go through the information below on seven great mortgage lenders. Look at the products and approval requirements of these lenders. Then, you can find the best lender to meet your borrowing needs.
Citi Mortgage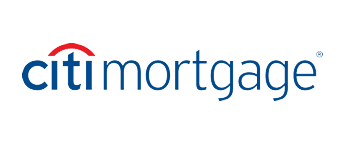 If you're looking for a good mortgage lender, consider Citi Mortgage. This mortgage provider is worth considering. Citibank is a huge, mainstream financial institution. The company, therefore, has a good reputation. You can rest assured that you'll get a fair deal with Citi Mortgage.
One good thing to know is that Citi Mortgage has a wide variety of mortgage products available. You can get either adjustable-rate or fixed-rate mortgages from Citi Mortgage. You can also choose from a variety of loan terms including 10, 15, 20, or 30-year mortgages.
One of the biggest advantages of taking out a mortgage with Citi is the options to enjoy a low down payment. You can put as little as three percent of the home value down to take out a mortgage with Citi. If your credit score is high but your savings are low, Citi Mortgage might be the answer. However, a relatively low down payment isn't the only advantage. You can also benefit from the fact that Citi Mortgage offers mortgages on properties in every state in the country. If you're already banking with Citibank, you could take advantage of a discounted mortgage. It's also worth noting that Citi will consider data outside your credit report. If your credit score is low but you have a strong history for making regular payments on rent, for example, you could still qualify.
You'll also want to be aware of a few disadvantages of a mortgage loan with Citi Mortgage. You can't apply online to work with this mortgage provider. Though Citi is among the best mortgage lenders, you will have to pay an application fee to apply with Citi as part of the mortgage process. Another thing to consider is that there are origination fees on these mortgage loans.
Chase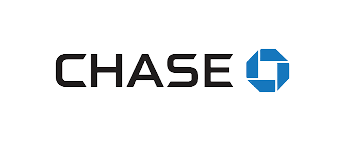 Chase bank is another financial institution to mention when discussing the best mortgage lenders. Like Citi, Chase is another large financial institution. This means that Chase has a recognized reputation for providing standard financial products like mortgages. Also, like Citi, Chase offers mortgage loans with as little as 3 percent as a down payment, depending on the loan type.
You can qualify for a mortgage from Chase with a credit score of 640. One advantage that Chase offers over Citi is that you can apply online. As with Citi Mortgage, Chase also offers discounts on mortgage products for pre-existing clients.
There are a lot of different loan products available from Chase. You can take out a traditional mortgage. You can also get home equity, refinances, or jumbo mortgage loans from Chase. The case offers fixed and variable rate mortgages.
One of the disadvantages of a mortgage loan from Chase is that you will have to pay both, an origination and an underwriting fee. You will also need to speak with a mortgage banker as part of the process of applying.
Quicken Loans

Those who take out a mortgage loan from Quicken Loans are often surprised with the convenience of the process. You can take out a loan from Quicken Loans if you have a credit score of at least 620. You can also benefit from the convenience of applying online. One thing that's particularly easy with Quicken Loans is verifying employment. This can be done instantly for many American workers. You might be particularly interested in borrowing from Quicken Loans if you are taking out a fixed-rate mortgage. Quicken Loans offers custom fixed-rate mortgage loan products. These can vary in term length between eight years and 30 years.
If you're interested in an FHA loan, you might want to work with Quicken Loans. Quicken Loans also offers USDA loans. There are also some Freddie Mac and Fannie Mae products carried by Quicken Loans. Quicken Loans is in some ways slightly more limited in terms of the products they carry. They do not carry home equity loans, for example. Quicken Loans relies a great deal on credit score data. If your credit score is low, you might struggle to get approved. Unlike Citi Mortgage, Quicken Loans will not allow alternative credit data to strengthen your application.
Quicken Loans is among the best mortgage lenders for many consumers. This mortgage provider might be ideal depending on your unique needs. It might be worthwhile to research your options with Quicken Loans if your credit score is strong and you're looking for a fast and convenient online process.
KeyBank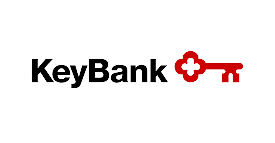 There are quite a few mortgage products to consider from KeyBank. There are also some home equity loans you might want to consider if you already own a property. One thing to know upfront is that KeyBank only offers mortgages in 15 states. If you don't live in one of these 15 states, you'll have to look elsewhere.
That being said, there are numerous advantages to working with KeyBank on your mortgage. KeyBank can potentially offer you a mortgage loan for no money down. If your credit and income are strong enough, you could potentially b a property without paying anything upfront. Homebuyers are often surprised at the various discounts they can take advantage of with KeyBank.
States in Which KeyBank Offers Mortgages:
Alaska
Colorado
Connecticut
Idaho
Indiana
Maine
Massachusetts
Michigan

New York
Ohio
Oregon
Pennsylvania
Utah
Vermont
Washington
You might be able to be approved for a loan with KeyBank despite not having a traditional credit history. KeyBank considers nontraditional credit data in qualifying applicants for mortgage loans. You might find KeyBank to be among the best mortgage lenders if you are interested in a Fannie Mae HomeReady Mortgage. This is one of the federally backed mortgage loan features that KeyBank offers.
One drawback is that you can't apply online with KeyBank. Another drawback is that KeyBank doesn't offer any USDA mortgage loans.
Rocket Mortgage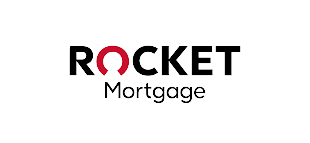 If your credit score isn't very high, Rocket Mortgage might be a good option for you. You can qualify for a mortgage from Rocket Mortgage with a credit score as low as 580. Rocket Mortgage also offers a full range of mortgage products. In addition to both fixed and adjustable-rate mortgages, Rocket Mortgage also offers jumbo, FHA, USDA, and VA mortgages.
If you're looking for the best mortgage lenders with extensive online capabilities, Rocket Mortage is a good option. In fact, Rocket Mortgage offers one of the most convenient mortgages processes out there. They also give you a lot of opportunities to customize your loan to your needs.
On the other hand, Rocket Mortgage might not be a good option if you want one-on-one assistance. Another possible drawback is that your interest rate might be high with Rocket Mortgage. Also, Rocket Mortgage might not approve you if you're carrying a particularly high debt load.
Guild Mortgage Company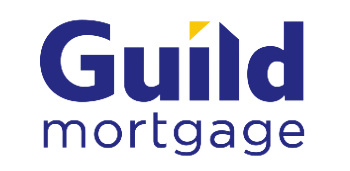 It might be a good idea to apply for a mortgage with Guild Mortgage Company. This mortgage provider offers mortgage in 48 states. This means that this company most likely provides mortgages in your area. However, this company does not provide mortgages in New Jersey or New York. Another thing that puts Guild Mortgage Company among the best mortgage lenders is its long history. Guild Mortgage Company has been in business since 1960.
Those who are buying a home for the first time might be especially interested in working with Guild Mortgage Company. The company has a reputation for being especially helpful with first-time home buyers. Another advantage of working with Guild Mortgage Company is that they offer so many different mortgage products. You can take out a conventional mortgage loan with Guild Mortgage Company. You can borrow an adjustable-rate or fixed-rate mortgage. You can also apply for FHA, USDA, or VA loans. If you are struggling to save up a down payment, you can take advantage of down payment assistance with Guild Mortgage Company.
There are a few fees to be aware of if you take out a loan from Guild Mortgage Company. You will have to pa an insufficient funds fee of $15 with these mortgage loans. You could also be charged a late payment fee that depends on the amounts that are past due on your mortgage account.
AmeriSave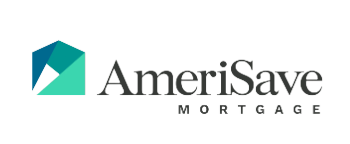 AmeriSave is a good mortgage lender to work with if you're wanting to apply for government loans. This lender takes consumers with credit scores as low as 620. They are among the best mortgage lenders because they don't charge you to apply. They also don't charge you an origination fee. One huge perk you can enjoy with AmeriSave is that you can get rewards as high as $4,500 if you buy a property using the assistance of one of the companies affiliated real estate agents.
The major drawback to being aware of when it comes to working with AmeriSave is that interest rates can be a little on the high side. That being said, you don't have to have a large down payment with AmeriSave. In fact, you can qualify with a down payment of only three percent of the home value.
There are many different mortgage products available from this lender. You can work with AmeriSave to purchase a home. You can also work with AmeriSave to refinance your existing mortgage. You can take out government-backed mortgages like FHA, USDA, and VA mortgages with this mortgage provider. The average amount for an AmeriSave mortgage is slightly more than $250,000. If you are looking to buy a home with a price of around $250,000, AmeriSave might be a good mortgage provider to work with.
Things to Look For in a Good Mortgage Lender
For buying a house mortgage, there are a few key considerations. You need to know how to evaluate various mortgage lenders. Your mortgage lender is important to your financial health.
You need to consider the costs of the mortgage. You have to pay your entire mortgage plus interest back over time. You also have to pay various fees for some mortgages. It's important to shop around. As with any large purchase, you want to find the most affordable option available.
Cost isn't the only consideration. You also need to find a mortgage lender that will be there for you when you have questions. It's good to work with a mortgage lender that will be flexible about repayment. Things might come up that cause you to be late on a payment. You want to look for a mortgage lender that won't penalize you too severely if you need to skip a payment.
Steps to Evaluating These Mortgage Lenders
To find the best mortgage lenders, you need to go through a few steps. Start by analyzing your situation. Then consider exactly what you're looking for. You probably are looking to by a property in a particular area. Maybe you are dreaming about the country life. In that case, you should think about rural mortgages. You're also looking for a property of a certain size with certain amenities. Determine what you want to start out. Then determine how much your envisioned home will cost you.
Figure out what your credit standing is. If your credit score is lower than 580, you probably have little to no chance of getting a mortgage loan. Once you analyze your income and credit score, figure out which lenders mentioned above are most likely to work with you.
You should now understand how to shop for a mortgage. You should also have some key information on who the best mortgage lenders are. The sooner you get started preparing to apply for a mortgage, the sooner you'll be a homeowner. You might be surprised at how easy it is to qualify for a mortgage. Resourcefulness and effort are key. You need to put time into acquiring the information you need to become a homeowner.
Some mortgage lenders offer fair and accessible products. Others offer mortgages you may not qualify for. Still, others provide mortgage products but don't offer good customer service. Some mortgage lenders charge interest rates that are excessively high. You need to understand which mortgage lenders are the best on the market.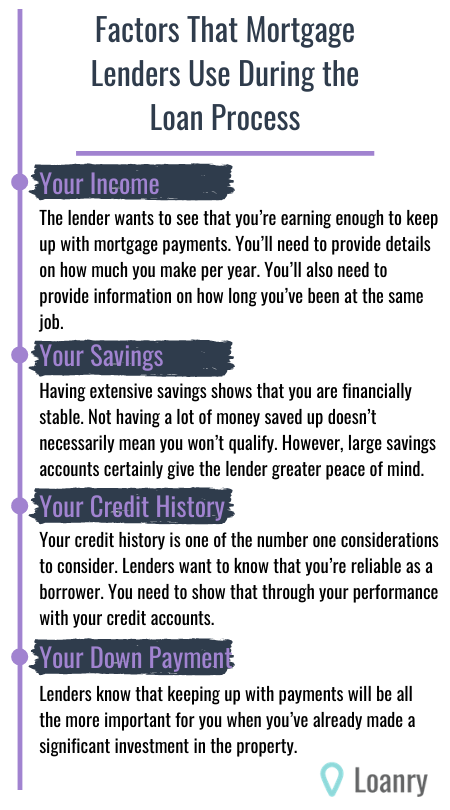 In Conclusion
Home ownership is a dream that's within reach for so many consumers. Unfortunately, a lot of consumers don't know which lenders to work with. Research the seven mortgage lenders mentioned here. Then, you can apply for the best prospect for your financing needs. Strengthen your finances with the right mortgage. Owning a home puts you in complete control of your living situation. We hope to help you on your journey to home ownership with this important information.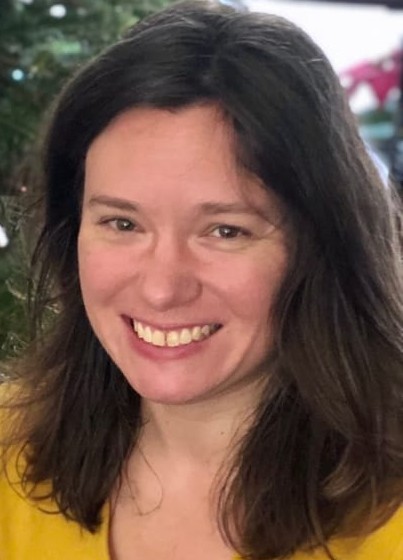 Katherine Davis is a freelance writer specializing in the subjects of finance, banking, and investment. Based in New York City, Katherine's experiences combating the Big Apple's outrageous real estate costs and living expenses have provided her with some great budgeting insights on stretching a dollar. A graduate of Penn State University, Katherine advises millennials to be disciplined when it comes to their finances and to start investing as soon as possible.