Graduating from high school and choosing a college or university to attend is an exciting time. There are a bunch of celebrations, from the graduation ceremony to your personal graduation party, where you get to celebrate with your friends and family. Even getting everything you need for your new dorm room can be exciting, even if you are nervous about moving away from home for the first time and living in a dorm room with a stranger. But in the midst of all of the excitement, it is important to look at the reality.
College tuition fees are very high, and they are increasing almost every year. Over the last decade, public universities have seen a jump in tuition prices of 35%. Unless your parents can afford to outright pay for your college tuition fees, then you may have to consider a higher education loan from student loan lenders for assistance.
What You Need to Know About Student Loans
Before just searching for student loan lenders online, it is important to know some basics and statistics about student loans, so that you have a better idea of what you are dealing with.  Once you know how much you really need to borrow, you will be ready to learn how to sift through all of the student loan lenders online to find the best student loan lender for you. Even when you have to borrow money to pay for school, there are some ways to save money on your student loans. If you keep these tips in mind, then you could save yourself some money in the long term.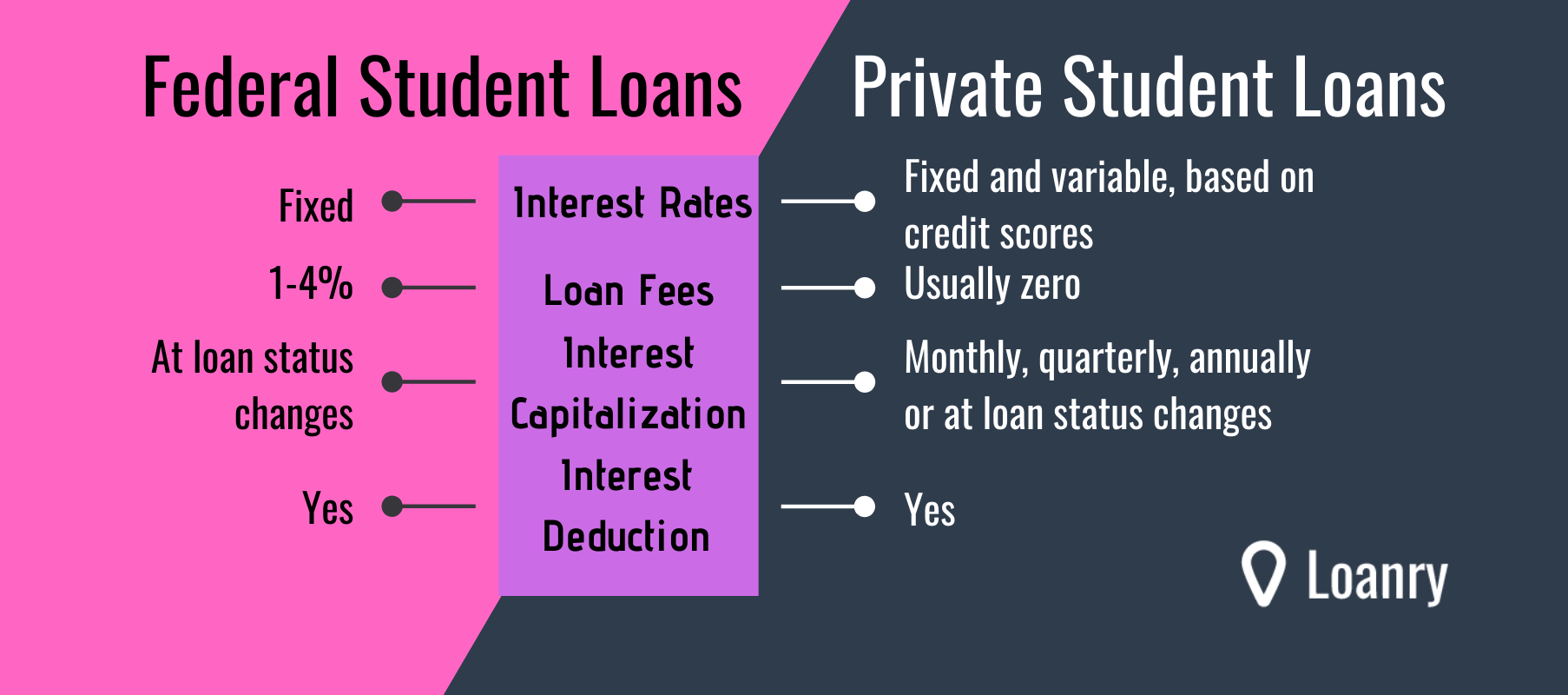 First of all, if you are feeling nervous about finding and dealing with student loan lenders, take a deep breath and relax. You are not alone. In fact, if you are in this situation, then it just means that you fall into the 70% of American college students who require student loans as financial aid. That being said, this is still not a decision to be taken lightly. The average American owes $36,847 in student loan debt. Whether or not this is necessary for you to finance your education, you should make informed decisions when dealing with student loan lenders, as it will have a big impact on your financial future. In order to make informed decisions, you should take the time to learn about personal loans and types of student loans.
What You Need to Know About Finding Student Loan Lenders
Once you have exhausted your other resources, such as using your own savings and getting federal student aid, you still may need some additional support. At this point, it is time to consider finding student loan lenders. To make your search easier, you can use a student loan locator. When searching and deciding between student loan lenders, you should keep these tips in mind:
You can not choose your own student loan lender for federal student loans.
On the other hand, if you are searching for private student loan lenders, then the decision is completely up to you. While this can spend some time and effort, it means that you can make an informed decision, based on the advice below, in order to get the best student loan lenders for you.
Compare fees and interest rates.
The fees and interest rates can vary greatly between different student loan lenders, so it is important to compare the rates of multiple student loan lenders before making your decision. There are many possible fees to look out for, including origination fees, early payment fees, and even lender costs.
Check your credit score before searching for student loan lenders.
Your credit score could have an impact on whether or not you are able to get a student loan and at what rates. By checking out what your credit score is before searching for and comparing student loan lenders, you can find out the possible impact of your credit score on your student loan options and give yourself a more realistic idea of what kind of rates to expect.
Top 7 Private Student Loan Lenders
Not all student loan lenders are equal. If you want to make sure you only consider more trustful student loan lenders, then check out our list of top 7 student loan lenders. At a minimum, you need to make sure your provider is legitimate and not a scam.
1. Citizens Bank
Citizens Bank offers both fixed-rate and variable-rate private student loans for both undergraduate and graduate education, and students or parents are eligible to either borrow or refinance loans through the bank. Loan terms are from between 5 and 15 years, and borrowers may take out between $1,000 and $350,000, depending on how much they qualify for. If you are eligible, you can save money by not paying for application, origination, or disbursement fees, and you can also get loyalty and autopay discounts. There is an option of either making regular or interest-only payments while in school, and co-signers may be released after 36 consecutive on-time payments. Citizens Bank has an A+ rating from the Better Business Bureau.
2. Sallie Mae
Sallie Mae is a popular choice for private student loans. With low fixed and variable rates for undergraduates, Sallie Mae also has no origination fees or pre-payment penalties. One reason Sallie Mae loans are popular is that borrowers enjoy the flexibility with repayment terms, and unlike most lenders, Sallie Mae allows part-time students to take out loans.  A student or parent can apply for a loan and get a result in about 15 minutes. Borrowers can take out enough funds to cover any expenses associated with school-certified expenses, such as tuition, books, meals, travel, and even a laptop. Sallie Mae also has specialized graduate loans, including ones for bar study, law school, and dental and medical residency. International students may take out a student loan with a qualified U.S. co-signer.
3. College Ave
Another lender with a simple application, College Ave allows qualified parents and students to take out loans for undergraduate and graduate studies, including refinancing options. While there are no application or origination fees, College Ave does charge late fees of either 5% of the payment or $25, whichever is less, for any payment not received within 15 days of the due date. There are no limits beyond the borrower's own creditworthiness, and loans can range from between $1,000 to 100% of the school-associated expenses. Co-signers can get a release after 24 months of consecutive on-time payments, not counting forbearance or deferment periods. Any deferment or forbearance situation is decided case by case.
4. Discover
Borrowers using Discover may qualify for both current and future loans with the multi-year option, meaning they can focus on their studies instead of worrying about whether they will be able to find a good loan in the following years. The multi-year process is simple and does not have an adverse effect on your credit score, and as long as you stay at the same school and pass a credit review you will continue to qualify for the same rate. There are no application, origination, or late fees, and loan specialists are available at any time to help with questions or problems. One thing Discover offers that is very unusual is a cash reward for good grades, equal to 1% of the loan amount. Anyone who earns the reward only has to log in within 6 months and claim it.
5. Earnest
Earnest is a great lender because of their low rates and lack of fees. Repayment terms are flexible, the application is fast and easy, and you can get a quote in as little as two or three minutes. As a private lender, Earnest has some extra incentives, such as a 9-month grace period and the ability to choose to skip a payment once a year. During the grace period, interest will start to accumulate, so borrowers have the option of making payments on the interest before the repayment period starts.
The minimum loan is $1,000, but there is no upper limit as long as the borrower qualifies. Single borrowers have 5 to 7 years to pay back the loan, but borrowers with a co-signer have between 5 and 15 years to pay back a loan. Unlike other lenders, Earnest requires borrowers to have at least 3 years of credit history, a minimum FICO score of 650, and a minimum annual income of at least $35,000.
6. Education Loan Finance
The unique thing Education Loan Finance offers is a referral bonus. All borrowers need to do to collect on the bonus is sign up for a referral link, share the link with friends through email and social media, and collect $400 for each friend that refinances through ELFI. The friend gets $100 toward the principal balance of their new loan. ELFI has higher standards than many student loan lenders and expects borrowers to have at least 36 months of financial history, a $35,000 per year income, and a credit score of at least 680. Students can borrow money if they are enrolled at least half-time. Every applicant at ELFI is assigned a Personal Loan Advisor, in order to help with the process and with any questions or problems.
7. MPOWER
MPOWER is a student loan lender designed by international students for international students. While other private lenders have more strenuous requirements, MPOWER Financing is one of the best lenders for borrowers with no credit history. Loan amounts range from $2,000 to $50,000, and borrowers have 10 years to pay back the loans. While there is no application fee, MPOWER does charge a 0.5% origination fee, although it is added to the balance of the loan and can be paid off over time. MPOWER offers several discounts, including autopay, on-time payment, and proof of employment and graduation. Borrowers don't need to worry about co-signers because the process was set up so students wouldn't have to worry about their credit history or score.
Loanry is here to help you with everything you need concerning student loans. We not only provide hundreds of informative articles on various financial topics for free, we also help you connect with the best lenders out there.
What You Need to Know About Saving Money on Your Student Loans
It is possible to save money on your student loans. While owing tens of thousands of dollars to student loan lenders is not uncommon, it is also not encouraged to take out more than you need. Many students just blindly accept the full loan amount when they get an offer from student loan lenders, but this is not required. You can choose how much you take, based on how much you really need. By not taking the full amount, you will save yourself from paying back interest later on the money you took and didn't really need.
Besides just borrowing smart — by only borrowing what you need, you could also save money on your student loans and borrow less money by saving money before college starts. If you are only looking into student aid options when you are applying for college, then it may be too late, but if you are planning ahead, then you could save yourself from borrowing at least a fraction of your education expenses. You could get a job while in high school and save most of the money you make, as well as save any money you get as a gift for your birthday or Christmas. You and your parents can take advantage of programs like Ascensus College Savings that allow you to save money toward your education on purchases you make anyway, such as for gas or groceries both before and during college.
What You Need to Know About FAFSA
If you have been filling out college applications, then you have probably seen the acronym FAFSA. You may not have known what it stands for though: "Free Application for Federal Student Aid". If you need assistance paying for college tuition, then filling out the FAFSA should be your first step. You should get a better understanding of the FAFSA and how it could possibly help you decrease the overall amount you need to borrow from student loan lenders. Filling out the FAFSA is the prerequisite to receiving any kind of federal financial aid, including:
Grants 
Grants are a great option of federal financial aid because they are basically an offer of free money. They typically do not have to be repaid, unless you withdraw from school and owe a refund or if you do not complete your service requirement, which applies if you receive the Teacher Education Assistance for College and Higher Education (TEACH) Grant. There are many types of federal grants available, but one of the most common is the Pell Grant. You may qualify for a Pell Grant if you can prove you have financial need and if you have not yet received your Bachelor's degree.
Scholarships 
Scholarships are also a form of free money. They can come from a range of places, but one way to get scholarships is through the federal government. You could also find other scholarships, whether for academic merit — if you got good grades in high school, talent — if you play sports well, or for your particular area of study. Just be careful to avoid student loan scams when applying for outside scholarships. Your high school can help you find places to look for scholarships.
Loans
Loans are not free money. They are borrowing money, which you will later have to pay back, with interest. While it can be overwhelming to pay back your student loans, with interest, there are several repayment plans you can choose from. There are four types of direct loans to choose from, including direct subsidized loans, direct unsubsidized loans, direct PLUS loans, and direct consolidation loans.
Work-Study Jobs
Work-study jobs are made available through the Federal Work-Study Program. These jobs are a great way to earn some extra money for education expenses while in school, through part-time work. Getting work-study financial aid allows you to sometimes find a student job more easily since the money is funded by the government, so whoever you work for does not have to pay as much themselves. This is a great option, since you can work either on or off campus, though working on campus oftentimes means more flexible work hours, which will help you to fit in work around your academics.
Federal student aid isn't your only option. You could also get aid from your state government or even from your college or university. Plus, don't miss out on tax benefits for higher education, including tax credits for higher education expenses and student loan interest deduction.
Conclusion
Before searching for a student loan, make sure you do your homework. Knowing the statistics of student loans in the US and understanding the benefits of filling out your FAFSA and turning it in on time can help you make a more informed decision when choosing your student loan lender. Do not choose the first student loan lender you find, but rather shop around to find the best student loan lender for your situation. If you have any questions, many student loan lenders are more than willing to answer and help you, so don't hesitate to ask!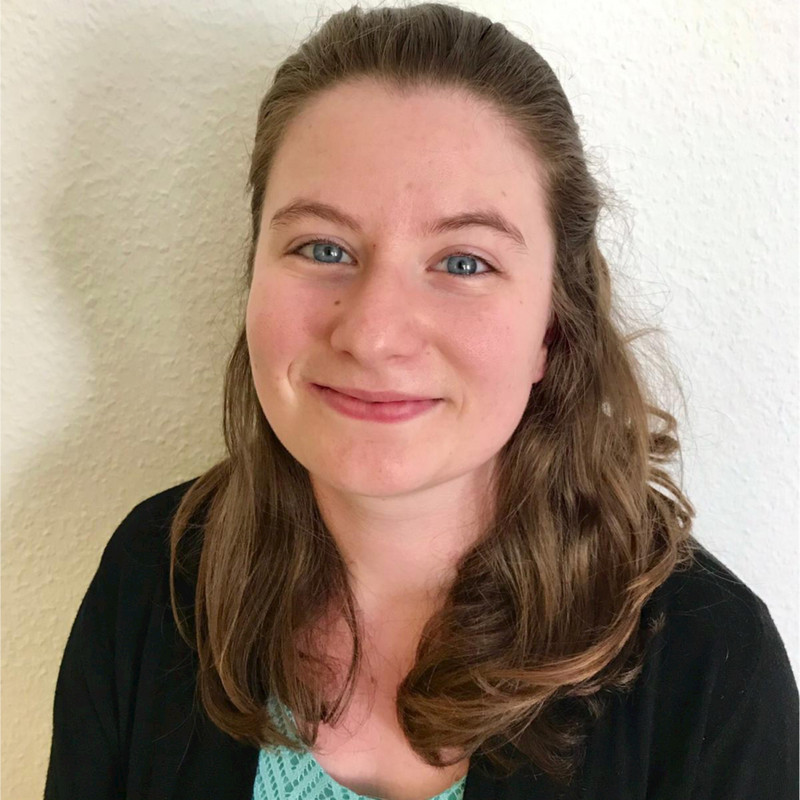 Grace Douglas is a master candidate in international security management by day and a personal finance writer by night! With powers in finance, writing, and languages that she received by being exposed to high dosages of university courses and being bitten by booklice while working in a rare books library, Grace loves to use her powers for good rather than evil. If you need help with budgets or personal loan questions, then just call Grace, your friendly neighborhood FinanceWoman!