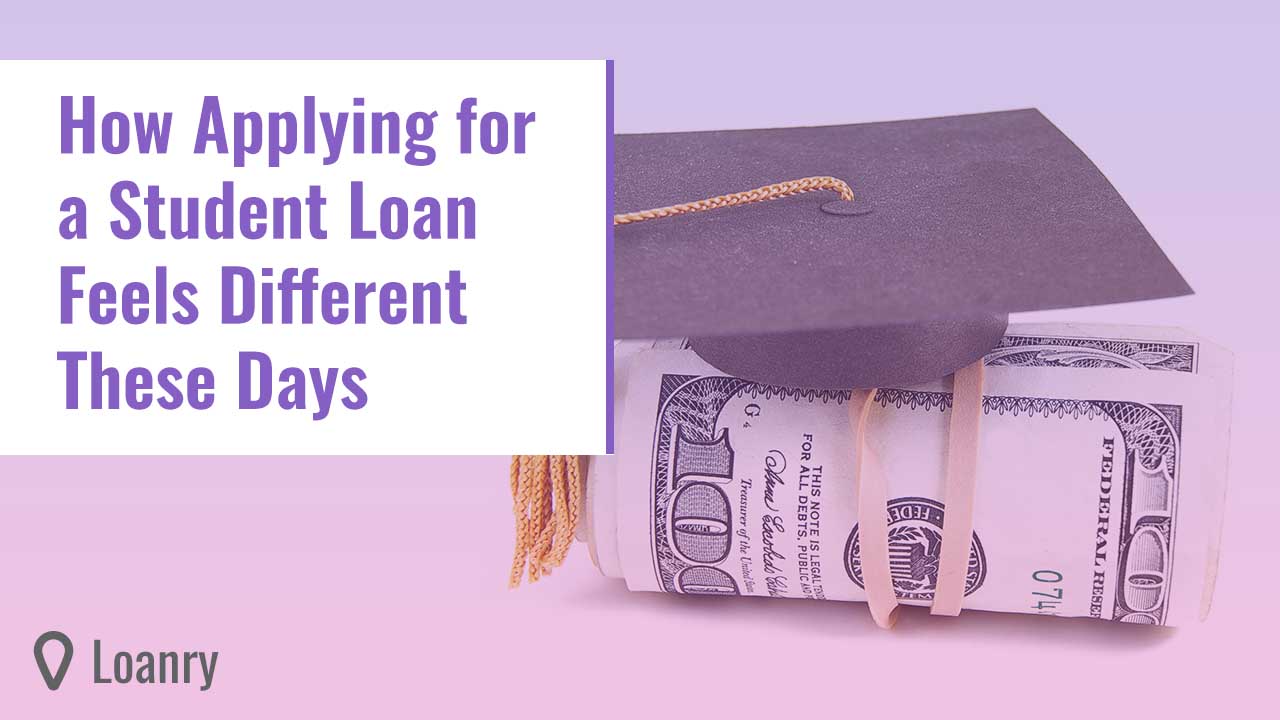 Parents and students will agree that there's an increased sense of uncertainty today when it comes to pursuing higher education plans. Even those who have set aside college funds for their children might now be dealing with unemployment, and so now must seriously look into available higher education loan opportunities.
Different kinds of financial aid, from scholarships to loans, can be sought out to help students increase their chances of securing funds to secure their educational future. As with any other types of loans, there's going to be a stringent application process you'll need to get through first before approval. To apply for a student loan, forms will need to be filled up, and requirements will need to be sent. In other words, there's a lot of information gathering and data collecting that will occur.
Student Loans Then and Now
Before diving into those specifics, let's first take a look at what you can expect in today's student loan landscape. Perhaps the first thing you need to know about student loans is that you're not the only one interested in applying for it. As a matter of fact, there is over $1.64 trillion worth of student loan debt in 2019, $1.515 trillion of which come in the form of federal loans, while the other $124.65 billion comes from private funding, according to the December 2019 data from the Department of Education.
These numbers are staggering. And give you an idea of just how much clamor there is for it in the country. And these numbers keep growing every year.
Did you know that the total student loan debt in the United States was at around $1.77 trillion in 2022?
We were still only dealing with billions back then, and now it's in trillions. It only took a full decade to double that amount in billions to trillions today! Can you imagine how much more it's going to be in the next decade?
The Rise in Student Loans
As more people seek out higher education, whether in college or post-graduate studies, the more student loan opportunities—and rates—go higher. There are a variety of reasons for this.
One is that the cost of schooling itself increases every year. Colleges and universities may justify these tuition fee increases with improvements in faculty, facilities, and curriculum. Of course, they would want to reassure you that you'll be getting your money's worth if you do decide to come to their institution.
Whether or not that promise of the return of investment in your education is actually fulfilled is another thing altogether. So give that some heavy thought: there is no guarantee that your diploma will be able to help you land a good job, right out of the gate, that can easily pay for your student loans, and then some. At the very least, however, it should help increase your chances significantly, so never question the value of a college degree.
Another thing you should know before you apply for a student loan is that you can expect an average of $35,397 student loans per person. So if you're planning to take out a loan, it would be great if you could also have a reasonable expectation of where you're going to get funding to repay the loan. After all, student loans aren't simply offered on principal amount; there are interests and possibly other add-on rates that may be attached to it.
Simply put, it's definitely a long-term commitment that you would do very well to prepare well for and take seriously.
Understandably, the idea of taking out a student loan today, especially in this very uncertain economic climate, is nerve-wracking. However, from then and now, student loans have proven to be a reliable option to help you pursue your life goals by way of completing your education.
How to Be Smart About Student Loans
Taking out student loans is a serious responsibility, yes. But with proper management, it is possible to prevent it from overwhelming your life or drowning you in debt for many years to come. Here are some of the first steps and considerations you need to take if you are planning to apply for a student loan.
Set A Budget
How can you set a budget when you don't know how much loan amount will be offered to you? The answer is simple: list down your options for colleges and universities and see how much they cost. Doing this should give you an idea of the range of costs you should aim for when you take out a loan.
The cost of tuition will depend on how prestigious and exclusive the institution is. Ivy league schools are definitely going to require a lot more in terms of finances. Smaller private institutions, like art universities, also tend to be in the higher range of tuition costs because of the perception of exclusivity attached to it.
Other more "regular" colleges and universities may cost a little less. But don't take it to mean that it's going to be so much more affordable. Whichever option you take, it's still going to cost a serious amount of money. You're talking about funding for your entire four years (at the minimum!) of your degree, after all.
This is also why it's crucial for you to think very hard about what course you're pursuing before you apply for a student loan. Is this something that you could build and grow into as a serious career, or is this something more of an interest elevated to a higher level? How marketable are the skills that you can have in this degree you want to earn? What is the job market like upon your graduation? Does your area of study allow you to pivot to a different career path seamlessly in case you need to?
Make a Good Plan
We know, it's definitely a lot to think about. But you have, because remember, once you take out the loan, it's your responsibility to pay it back. Therefore, whatever it is that you're using it for, you should at least try and make sure that your next steps in the future, upon graduation, are going to be helpful to you in bearing this responsibility.
As you've seen in today's world, there is no guarantee for success, that much is true. But also, preparation really is key to make your future just a little bit more secure. So you don't let financial obligations like student loans take over your life. At the very least, you can try.
It is highly advisable that in your search for the best-suited loan offer for your needs, you prepare the basic document requirements as well. You might also want to make duplicates of these documents, especially if you intend to make multiple applications.
Approaching Student Loans
Student loans can be terribly intimidating, we know that as much. The sheer amount of money involved in the conversation is enough to send a first-time student loaner tossing and turning at night.
When taking steps to apply for student loans, regardless if it's your first time or not, it's always good to take a comprehensive look at what awaits you in the deal. Know what are the moving parts in taking out a student loan.
The requirements for a student loan application will depend on what type of loan you are seeking out. At the most basic, however, you will need your social security details, proof of residency, and good credit standing. In some instances, you may be required to have a co-signer, such as your parents, especially if your credit history is not sufficient enough for a loan as big as a student loan.
How much money you will be offered rests on different standards. The lender might look at the school that you're interested in, and compare that with how much of the costs you can actually afford to shoulder on your own. Family income, average living costs, outstanding loans, and credit history are among the basic information that the lenders will be most interested in.
Interest rates for student loans are compounding. This means that for every year you have an outstanding loan with your lending institution, the total cost of what you will pay them increases. Generally speaking, the sooner you pay off your student loan, the lower the interest rate you'll have to deal with.
As a tip, don't be lured in by easy promises of huge money to fund your education. Always read the fine print and make sure you've studied the terms and conditions before signing on the dotted line. If the process seems too easy and too good to be true, then that's probably because it is.
That's why you should really take the time to study your options and compare the different offers out there. If there's one major change you can be grateful for a decade ago, it's that information and fact-checking is a lot easier now, thanks to the internet. Put in the work for research so you can come up with a well-informed decision. Your future literally depends on it.
When you apply for private loans, you'll also be the one to identify first how much you think you'll need. You can justify your application by saying it's for student loan housing on top of tuition and other additional costs. The lender will determine if your justification is good enough. And most importantly, if your credit standing is good enough to give the amount you asked for. Be prepared to be offered a different amount, and one that's less than what you're hoping to get.
When you apply for a student loan, the most important thing you have to watch out for in private loans is the interest rates. They tend to give out the highest interest rates among the different types of loans you can avail of in this list.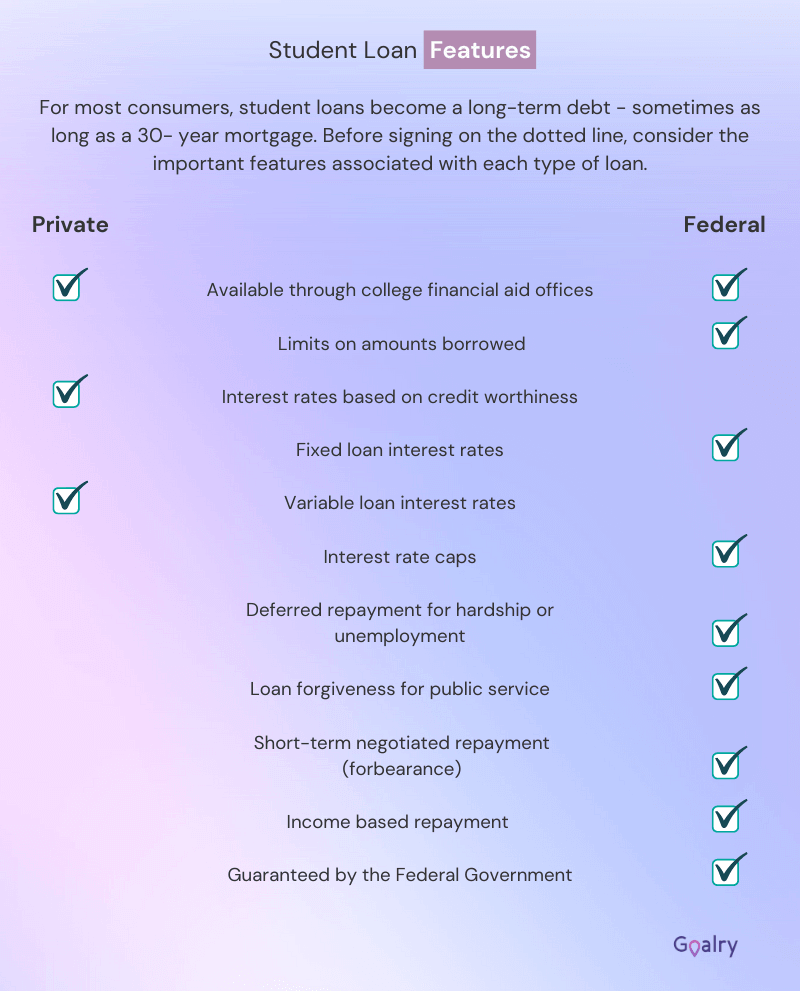 Final Thoughts
Ultimately, however, while there may have been many changes in the landscape of student loans in the past decade, what remains is the fact that it is a crucial part of pursuing your dreams.
True, there are many reasons to be scared and unsure in these times. But there are also plenty of helpful resources you can use to help you feel in better control of your future. Before you apply for a student loan, study your personal loan options. Take a deep look at the considerations, and base your decision on established data and factual information. Then you'll find taking out a student loan today does not need to be as scary as you think it is.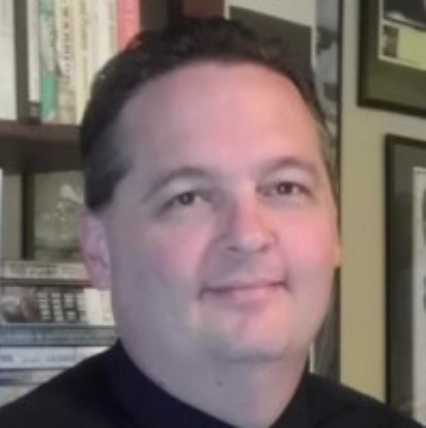 Blaine Koehn is a former small business manager, long-time educator, and seasoned consultant. He's worked in both the public and private sectors while riding the ups-and-downs of self-employment and independent contracting for nearly two decades. His self-published resources have been utilized by thousands of educators as he's shared his experiences and ideas in workshops across the Midwest. Blaine writes about money management and decision-making for those new to the world of finance or anyone simply sorting through their fiscal options in complicated times.