Many people dream about traveling to far-off locations. Yet they are stopped dead by the costs. When tallying expenses for travel, hotel stays, food prices and recreational activities, the price tag can max out credit cards or make a person go over their travel budgets. However, there are ways to save money on travel without going broke. Here are 10 ways to save money on travel to keep finances manageable.
1: Travel During Off-Peak Seasons
People can save several hundred to several thousand dollars by going during a time of year when there are fewer vacationers. Off seasons will vary by location. Typically, late fall, winter and early spring before spring break will keep families homebound. Be careful around the holidays, as prices can soar tremendously during those times.
2: Create a Travel Budget
It doesn't sound like a glamorous task. Yet people often find themselves saving more money by creating a travel budget on what they plan to spend each day. Just a rough estimate can keep spending splurges in check. It also helps when trying to figure out how much money to take along or if absolutely needed one could consider vacation loans.

3: Take Public Transportation
Public transportation provides more cost-savings than renting a vehicle or taking a ride-sharing car to different locations or airports. The only downside is that public transportation moves on a fixed route. Get around this issue by planning out what places to visit and how they correspond to public transportation stops. Then develop a smart route where that doesn't involve crisscrossing and racing around the city.
4: Eat Local Fare
Big name restaurants and tourist traps price their food higher due to vacationers. Save money by following the locals to their chosen dining spots. A person will get fairer prices, large portion sizes, and become further immersed in local traditions and customs. Enjoy the local delicacies without all the fanfare and vacation crowds. There are other ways to save money on food while traveling and food is often one of the biggest expenses especially if you like to eat out.
5: Fly Smarter
Air travel can take a huge chunk out of personal installment loans or a credit card. The differences in prices are staggering between airline competition, destination, the number of checked bags, and flight times. These fast tips can help keep air travel costs down:
With checked bag prices going up, whittle down essentials to two smaller carry-on bags
Play around with flight dates and times to find lower prices
Use reward and travel credit cards to earn free flights
Become a member of frequent flyer programs
6: Go on Free Tours
Free tours allow travelers to learn more in-depth information about certain sights in their vacation destination. While some people love to go off the beaten track and be on their own away from the tour group, the free tour provides glimpses of things that a person may miss. Also, if there is somewhere that a traveler wants to spend more time seeing, they can always go back on their own later.
7: Couch Surf
For those people brave enough to stay with strangers and who have a limited travel finance budget, couch surfing becomes a great option. This option is usually ideal for single travelers and couples without kids. Also, many kind hosts will offer dining tips and talk about places where a traveler can have a fun time.
8: Get Involved with Cashback Programs
Even if a person is taking out a travel loan to pay for most of the trip, don't forget to take a few credit cards along that offer cashback savings. When shopping and dining, earn reward points and get point-of-sale savings based on the card that is used and the place of purchase.
9: Stay Longer if Possible
Travelers pay higher prices when staying a single night than if they stay for several days. Check out the hotel prices to see how much savings a traveler can get when making midweek travel plans, staying on Sundays, and for per night stays. A person may also be able to extend their vacation loan finances through an airport hotel.
10: Do Free Activities
Free activities can perfectly fit into your travel finance budget. Go hiking or biking or camp at a free state park. Plan vacations around times when there will be street fairs and festivals where there will be free outdoor plays, music festivals, and other entertainment.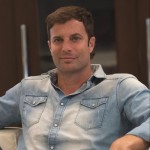 Ethan founded Goalry, Inc in Dec 2016 with the mission to build the world's first and only Financial Goal Mall. One place to reach financial goals and comparison shop for any money matter. Taub invents the IP for the finance stores within the mall, while overseeing various aspects of the company. He also has orchestrated the company's earned media across the finance stores: Accury®, Billry®, Budgetry®, Debtry®, Cashry®, Creditry®,  Loanry®, Taxry® and Wealthry®. This includes over 1200 blogs, 400 videos, thousands of social post and publications that have been featured across the web.