Thinking about going on a vacation? While people dream of traveling to different locations, they don't believe they can make their dream into a reality due to a limited travel finance budget. However, they shouldn't let their dreams vanish away. Why not reduce your day to day cost to save money for a travel adventure, organize with a plan with separate funds and set yourself on the road before you go.
How to Save Money for Travel?
We recommend using these 20 money tips and savings tools:
1: Use a Travel Cost Estimator
To know what to save away, a person has to know how much they will spend. Sit down and estimate all trip costs: hotel stays, airfare, transportation, food, entertainment, clothing for travel, luggage, exchange rates, and souvenirs. Then factor in extra money in case of emergencies. Now a person knows how much they need to save, whether the trip is feasible based on their finances.
2: Start a Travel Fund Account
A separate account allows a person to save money for the trip without spending it on other reasons. Set up automatic transfers based on pay days, or transfer money manually when wanting to add a bit more to the account now and then. Afterward, don't touch the account until it is time for the trip.
3: Create a Travel Budget
Creating a daily budget for travel can help a person understand their income and expenses so they can understand what they need to set aside for a trip. Then they can see where to cut back on their expenses to save more money. Track how money flows into and from bank accounts to better manage a travel finance budget. Always be flexible with the budget if the opportunity arises to save even more money. There is the option for vacation loans. That type of loan must be repaid. You'll need to make sure you don't get out of out of control with the budget if you plan to finance your travel.
4: Cut Out Expensive Bad Habits
Drinking and smoking can take a huge chunk of cash out of a checking account. If a person does either habit (or both) on a regular basis, they may spend up to $2,000+ a year. This amount of money can easily pay off a large portion of a trip. If it is too difficult to quit cold-turkey, have a close friend help out.
5: Eat in More
Convenience stores and fast-food restaurants easily eat up food budgets. These prepared meals also are not healthy to a person's diet when eaten in excess. Instead, purchase healthier and lower-priced ingredients from the grocery store or farmer's market and do the meal prep at home. Not only will a person eat a great meal, there may be yummy leftovers that can be taken to work for lunch.
How to Eat Healthy When Grocery Shopping on a Budget https://t.co/cBGQkGQted Is it possible to eat healthy while grocery shopping on a budget? It certainly is! Learn how in this article. #budgeting #groceryshopping #healthylifestyle

— Budgetry.com – A Budget Store ? (@BudgetryStore) February 9, 2020
6: Lower Utility Bills
Cutting down on water and electricity usage helps the environment and a person's daily budget. Check out these energy-efficiency tips:
Turn off lights when walking out of a room
Take shorter showers
Bundle up to lower heating costs
Turn off the AC and open a window
Wash full loads of laundry
7: Don't Splurge When Shopping
It's easy to fall for the 10% to 15% sales at the clothing, electronic and shoe stores. Yet a person should make sure they actually need the item before purchasing it. Also, figure out whether the items can be purchased used for a lot less than what a brand new item would cost.
8: Have a Yard Sale
Check closets, attics, basements, garages and storage units for items that are no longer needed. Then have a yard sale or if moving and your travel is for your move then use your yard sale like how some people use moving loans, where you can get fast cash. If the weather outside doesn't permit an outdoor yard or garage sale, post the items online on Craigslist, Amazon, EBay, Facebook Marketplace or a personal website.
9: Enjoy Free Entertainment
There are tons of free or low cost entertainment to take part in. Consider going to the museum or the zoo on free days, attend outdoor festivals, go hiking, or just hang out at home with friends while playing board games. A person will be surprised by how much they can save while still going out and having fun.

10: Pay Off Debts
Having a large amount of debt hanging over a person's head can hamper any travel finance endeavors. Pay down large balances on credit cards or pay off a student or personal loan. Then a person can start to get ahead with their travel savings to have the money for their trip.
11: Cut Transportation Expenses
Unless using a car is necessary for work, a person can save on fuel and maintenance costs by leaving it at home. Instead, walk to nearby stores or take a bike to the movie theater. Opt for public transportation instead of ride-sharing vehicles that may charge higher surge pricing during peak hours.
12: Get Rid of Gym Memberships
It's great to have a gym membership to lose weight and get in shape. Yet if a person only uses it once or twice a year, then it's probably cheaper to cancel it and instead work out at home.
13: Get Better Deals on Bills
Cable, cell phone, Internet, car insurance, gym memberships and home security bills can be lowered through negotiations. Check out what services are in place and decide whether to cut back on options or switch to better deals. There are also great personal finance apps to help you save on bills. Be firm but polite when negotiating with companies. A person may also see more success during bill negotiations when being a long-standing customer versus a new customer.
14: Look for a Side Hustle
Have a few extra hours in the evening to do something constructive? Consider getting a second part-time job or just a side hustle where you work for a few hours babysitting, dog walking, tutoring, or become a ride-sharing driver through Uber or Lyft.
15: Purchase Store Brand Items
Store brand products at grocery stores, convenience stores, and drug stores for everyday items are normally cheaper than the big brand name products. It's a good lesson to understand how much you can actually save on buying store brand vs brand name products. Save about 20% by purchasing store brand items! The savings can add up over time.
16: Get a Roommate
Cut down on rental payments or mortgage costs by getting a roommate. A roommate can share expenses and drastically cut down on how much is spent on utility payments. If getting a yearly tenant doesn't sound appealing, consider getting a temporary vacation roomer by using Airbnb.
17: Look for Travel Deals
Remember to check every week or month for travel deals based on vacation destinations. A resort or hotel may post reduced room rates during certain times of the year when business is slow. If you just can't wait and need to get somewhere still look for deals, but there are quick short term loans for last minute cash emergencies. A person can lock in the deals and then use the travel loan to pay for most of the trip.
How to Save Money for Travel When You Get the Bug https://t.co/JeEuQaZKn6 Learn how to save money for travel. It's definitely possible to do so, as long as you have a good financial plan and stick to it. #SaveForTravel #BillryShop

— Billry.com – Bill Management ? (@BillryShop) February 27, 2020
18: Skip the Luxuries
Those tiny little luxuries such as spa treatments, massages, pedicures, and waxes can become expensive. Save this money for the trip. After getting home, pamper yourself with these luxuries again.
19: Negotiate Credit Card Interest Rates
Credit card interest rates aren't set in stone. If dealing with high rates, there is the option to transfer the balance to a different credit card with lower rates. A person can also call and ask to get their interest rates lowered.
20: Get a Travel Buddy to Share Costs
Perhaps an ideal way to save money to go traveling is to share the adventure with a friend. Each person can pay half for transportation, hotel room, meal and entertainment costs while sharing all amenities.
Make your travel destination a dream come true. Use the 20 tips above to save money for the trip, and check out vacation loans from Loanry.com. We can help you get the money to pay for that next trip.
Conclusion
Traveling is definitely something you shouldn't miss out on. It can get pretty costly, but with these saving tips, you can really lower the cost of any trip you're about to take, and save money for an even bigger one. Another thing you can consider to do is to look into travel loans. Make sure you find the best lenders for your situation. And if you want some help with that, Loanry is here. Our partner, Fiona, may connect you with some of the best lenders out there. All you need to do is enter your information below, and wait for potential offers. Start here: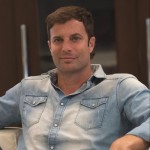 Ethan founded Goalry, Inc in Dec 2016 with the mission to build the world's first and only Financial Goal Mall. One place to reach financial goals and comparison shop for any money matter. Taub invents the IP for the finance stores within the mall, while overseeing various aspects of the company. He also has orchestrated the company's earned media across the finance stores: Accury®, Billry®, Budgetry®, Debtry®, Cashry®, Creditry®,  Loanry®, Taxry® and Wealthry®. This includes over 1200 blogs, 400 videos, thousands of social post and publications that have been featured across the web.