Average Vacation Cost for Americans
Hard working people like you deserve a high-quality vacation. Sadly, with the high cost of airfare, meals, lodging, and activities the average cost for a vacation is about $1,140 per person. That adds up to a whopping $4,560 for a family of four- and that's a conservative estimate since the costs of multiple individuals tend to compound the overall cost.
Too many people will forgo a well deserved and sorely needed vacation believing that they can't afford it. We don't think, in the long term, that skipping your dream getaway is a good way to make ends meet. So we decided to offer some valuable financial tools and tips to help you to start planning your next big family getaway and make memories that will last a lifetime.
Avarage Vacation Cost – What to Expect
The first thing you should know is what's in store for your wallet when you choose various vacation packages and locations.  Your goal is to budget travel to get way below the average vacation cost for other Americans. What follows is an average cost overview of some of the most common vacation destinations.
Vacation Cost Averages Based on a Family of Four
Dining Cost: $130 per day / $1820 for two weeks
Lodging Cost: $180 per day / $2520 for two weeks
Airline Tickets: $300 per person / $1200 total
Activities: $350 per person / $1400 total
Based on these conservative averages, you'll be lucky to spend less than $6,900 on a vacation for a family of four without doing the absolute minimum.
How to Save Money for Travel When You Get the Bug https://t.co/JeEuQaZKn6 Learn how to save money for travel. It's definitely possible to do so, as long as you have a good financial plan and stick to it. #SaveForTravel #BillryShop

— Billry.com – Bill Management ? (@BillryShop) February 27, 2020
International Vacation Costs by City
Traveling to an island resort with tropical beaches and fruity cocktails may be one of the first vacationing ideas to come to mind. But for those who crave the culture and excitement of the city, there are many attractive locations all over the world. One of the advantages of a city vacation is that you will have more options for lodging, food, and activities than you would in a more remote location. That means the average costs may not apply to you if you're willing to cut back on the niceties.
That said, here's a list of average travel cost to some of the world's most popular vacation cities based on a family of four.
Paris: $8,682
Rome: $6,431
London: $5,324
Myrtle Beach, South Carolina: $3,616
Branson, Missouri: $3,383
New York City: $2,583
Cancun, Mexico: $1,832
San Francisco: $1,796
Miami: $1,701
Orlando: $1,618
Domestic Vacationing for Less
When considering a big Summer vacation getaway, most people think of the South Pacific or a European adventure. These are terrific options, but you might be overlooking some great opportunities to save by vacationing in the US. Vacations to even the most expensive American states will cost 50% to 70% less than a tripabroad.
You probably noticed that some of the US-based vacation spots listed above were significantly cheaper than many of their offshore counterparts. Vacation prices by state for a family of four run between $3,500 and $2,600 for a two-week excursion.
Financial Tools for Vacationing on a Budget
Fortunately, you don't need to save up a cool $7,000 to take yourself and your family on an amazing vacation. With careful planning and a bit of shopping around for the best deals, you can have a wonderful vacation experience without breaking the bank.
Your first line of defense against the high cost of your vacation is to plan ahead, book early, and shop around for the best deals.It's always smart to plan your travel well in advance and research the many ways to save money when traveling. But your options don't stop there. You'd be surprised how you can make the cost of a vacation much more manageable through a variety of travel finance and vacation loans.
In case you haven't been paying attention to the news lately, the economy is doing very well. That means this is a great time to consider your credit options for financing your next vacation since lenders will be more willing to take risks, and lower interest rates will be easier to find.
Travel Finance Statistics & Spending: Time to get Moving, America
Travel Loan
Personal vacation loans can either be personal loans used for travel or some lenders actually offer tailored loans for traveling. As long as you have a history of making payments in a timely manner you may see lower rates with these and other types of loans. The advantage of a travel loan is that it is specifically designed for the purpose of financing a vacation. Often times you will be directed to cost-effective hotels and given access to special deals. Services like these help ensure that your lender receives repayment in full, so good service is in everyone's interest. It's important to understand that a loan used for travel is just like any other loan that must be repaid. Set up a travel budget before and only think of financing on in as needed basis and avoid impulse spending on high-end activity that aren't in the budget.
Personal Loan
With the right credit profile, looking at options to a get personal loan online might be a good choice for you. Speak with a financing professional or access a personal loan calculator to decide whether or not a personal loan is a good way to finance your vacation. For the reasons mentioned above, a travel loan of probably better suited to vacationing than a non-differentiated loan. But every credit situation is different.
Credit Cards
Just like with a vacation loan, financing your vacation with a credit card is fine as long as you are able to make your payments on time. Many people use credit cards regularly and are quite familiar with their payment schedules and interest rates. If you fall into this category, a credit card may be your best bet. Otherwise, careful planning and possibly some financial counseling might be in order.
If you're unsure about the best credit card for you, take a look at our suggestions. Put in your information and we may have an option for you:
Now that you're a little better prepared to plan your vacation, now is the time to start shopping around for the best deals. Remember, the earlier you book, the better the prices.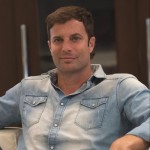 Ethan Taub
( Creator of "The Financial Goal Mall" )
Ethan founded Goalry, Inc in Dec 2016 with the mission to build the world's first and only Financial Goal Mall. One place to reach financial goals and comparison shop for any money matter. Taub invents the IP for the finance stores within the mall, while overseeing various aspects of the company. He also has orchestrated the company's earned media across the finance stores: Accury®, Billry®, Budgetry®, Debtry®, Cashry®, Creditry®,  Loanry®, Taxry® and Wealthry®. This includes over 1200 blogs, 400 videos, thousands of social post and publications that have been featured across the web.