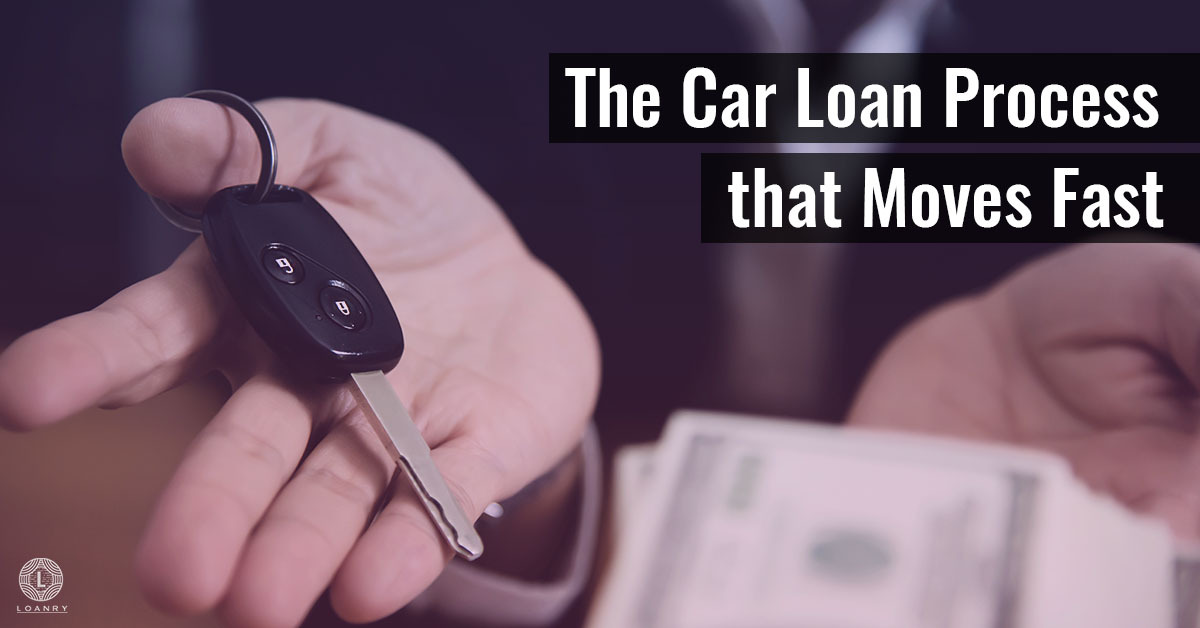 A record seven million Americans are at least three months behind on their auto loan payments. While Americans have been borrowing to buy cars for decades, auto debt has increased considerably since the financial crisis. A good number of consumers find it challenging to make their loan payments on time as a result of going for the wrong loan product. This is why it is necessary to get to know the car laon process. And compare the different options available before taking out a loan. In the end, you will be sure that the loan you go for is right for your needs.
Buying a car makes for a huge investment. Whether you are planning to buy a brand new or used vehicle, it is important to do due diligence before making the purchase. If you are contemplating financing options, you will need to understand the car loan process. This means familiarizing yourself with issues such as interest, prepayment penalties, other charges as well as the consequences of defaulting on these loans. It is also important to educate yourself on ways of ensuring the loan process moves fast. Below is part of the information you need to know about how to get an auto loan.
What Is a Car Loan?
Purchasing a car is a big and important financial decision, making it important to plan ahead. One of the factors you will have to think about is how you will finance the purchase. Considering the high price tags with which cars come today, a significant number of prospective car owners turn to vehicle finance. However, before entering any financial commitment, it is essential that consumers understand what these loans are and how they can affect their financial health.
Simply put, a car loan is a type of personal loan whose proceeds are used to purchase an automobile. In other words, a lender gives the borrower the money they need to purchase a vehicle. The borrower, in return, agrees to repay the loan amount plus accrued interests in equal monthly installments until such a time that the amount owed is paid off in full. While most personal loans are usually unsecured and are issued on the basis of the borrower's trustworthiness, car loans are a bit different. These loans are almost always secured, with the vehicle to be bought serving as collateral. This means that the lender can repossess and sell the vehicle to pay off the loan debt in the event that the borrower fails to make their payments.
There is a lot that you need to know about the car loan process when considering it as an option to finance your vehicle purchase. This information will go a long way in helping you compare different lenders based on their terms. In the end, shopping for auto loans will help you make the best choice.
Auto Loan Basics Spelled Out: Lending 101 | Loanry https://t.co/wHTkq84ONc #autoloans @cargurus

— Loanry.com | Loan Shop ? (@LoanryStore) 10. јул 2019.
Ways to Increase Your Chances of Getting Approved
After preparing to apply for vehicle finance, it can be very frustrating if your application is rejected. Similarly, the excitement that comes with the prospect of owning a car means that you will want to see the car loan process moving fast. Below are some of the ways to increase your chances of getting approved for a car loan.
Borrow What You Will Afford to Pay
Generally, lenders are likely to offer you the amount you need if they establish that you will be in a position to afford to repay. Taking out an amount that you will pay back comfortably will also help you maintain your financial health. It is important to consider your income level, debt-to-income ratio, and the monthly repayments.
Raise Your Income
With the important role that income plays in determining whether you qualify for a loan, you should consider working on ways to increase your income. These include doing a second part-time job, engaging in a freelance business, or getting a side hustle. This will go a long way in ensuring that you can afford the loan you want to apply for.
Put Up Collateral
One of the common reasons why lenders will decline your application is because they see you as a risky borrower. Putting up some form of collateral as security for the loan will offer security for the loan. Since almost every car loan process uses the vehicle as collateral, you should find out if you can include another asset in order to get approved.
Make a Down Payment
You can also consider exploring the option of making a down payment. A down payment will reduce the amount of money you borrow, a factor that will ensure you repay the loan without additional pressure on your wallet.
Request a Meeting with the Loan Officer
A face-to-face meeting with the loan officer will give you a chance to show important personal information that is not captured in your credit report. Knowing how the car loan process works will also help increase your chances of getting approved. It is essential to apply for loans that you know you qualify for.
Paperwork to Bring With You
Bringing accurate and complete documentation to your meeting with the loan officer will help to make the car loan process fast. While your credit score will show your repayment of credit card debt and other loans, it does not include your bills, monthly mortgage or rent or payment of private loans. You will need to prove that you have a source of regular income on a regular time cycle. This is why you should carry with you paychecks from all the jobs you maintain.
Evidence of your other income streams will demonstrate your ability to repay the loan in the unfortunate event that your employer reduces your hours or terminates your employment. You should remember to carry statements from your checking account, stocks and bonds, certificate of deposits, savings account, and retirement fund. In case you receive supplementary income such as alimony, veteran's benefits, or child support, you should include documentation to show that.
The best way to know how to get an auto loan is to do your research. The information you gather in this way will make it easy for you to know what to expect and how to prepare for the process. You will also understand the different documents that are required by your lender of choice. Today, there are numerous lenders in the market, each offering different interest rates on their auto loans. When you are shopping car loan rates, you can work with a third-party that is not in the loan business. We make it easy for you to find a lender that will help you meet your financial needs.
Advantages of Auto Loans
A car loan, just like any other lending product, can have a positive impact on your life if managed well. However, mishandling can result in financial and emotional stress. This is why it is important to not only understand the car loan process but also know the pros and cons of these loans. Here are some of the advantages of car loans.
Flexibility
One of the advantages of auto loans is that they offer consumers flexibility; allowing you to buy a vehicle now and pay for it over a period of time. This is important for buyers who cannot pay for the car upfront but will afford to repay a loan in monthly installments.
Future Savings
Financing a new car helps you avoid the problems associated with purchasing a used car just to avoid having to take out a loan. A new car is likely to offer better fuel efficiency and fewer repairs, helping you not only save money but also enjoy peace of mind.
No Collateral Needed
Generally, you will not need collateral to get a car loan. In most cases, the car you want to buy will serve as the collateral for the loan. In case you fail to pay the outstanding balance, the lender can seize the car and sell it to repay the loan.
Improved Budgeting
Depending on the agreement you reach with the lender, you will have a chance to decide how much you will be paying every month. This ensures that you do not overspend or have to make adjustments in other areas of your life.
Build Your Credit Profile
A car loan, just like other types of loans, gives you an opportunity to improve your credit score. However, you must ensure that you make all the payments on time. In order to do this comfortably, you need to shop car loan rates to find a loan that you will afford.
Disadvantages of Auto Loans
There are a number of short-term and long-term problems that vehicle financing can pose. It is necessary to know about these problems and identify ways of avoiding them.
Paying Interest
A car loan will require you to pay interest on top of the principal amount you borrowed. Although your interest will depend on several factors, it will push up the total cost of the car. In case you have poor credit, you will end up paying even more in total cost, a factor that could have an impact on your budget.
Financial Implications
When it comes to car financing, there is always the temptation to bite off more than you can chew. Once you are at the dealer's showroom, you can be tempted to buy a car that is more expensive than what you can afford. While you can make a few adjustments to your budget, this may hurt your long-term financial outlook.
Insurance Considerations
Most of the people who finance a car go for relatively high-value vehicles. This means that auto insurance premiums are bound to be higher. The lender may also require that you carry higher liability and physical damage coverage to ensure the vehicle and their interests are protected.
Possible Repossession
A simple understanding of the car loan process will reveal that the lender will have the right to repossess the vehicle if you default on payments. This will not only force you to find a new way of moving around but will also have a negative impact on your credit history, making it more difficult for you to access funding for a considerable number of years.
Factors to Consider before Taking Out a Car Loan
It is normal to be excited at the prospect of buying a new car, especially if you are about to buy your first car. However, it is important to keep a level head to ensure that you make sound decisions. Beyond being familiar with the car loan process, here are a few things you should keep in mind before taking out a car loan.
Car Loan Rate

This is a critical aspect to consider since the interest rate will affect the amount of the loan as well as your monthly repayments. Make sure you do your research and read the fine print before committing to a contract.
Credit Score
Most lenders will look at your credit score to determine your risk profile. While a high score can help you enjoy lower interest rates, a low score might get you rejected. It is important to work on improving your credit score if you are to increase your chances of being approved for a loan.
Fees and Charges
Apart from the interest, there are other fees and charges that affect the cost of borrowing. You should find out about fees such as discharge fees, establishment fees, and late payment fees. Since these fees vary from lender to lender, you should do due diligence before taking out a car loan.
Loan Term
As a borrower, you have the capacity to choose how long you want to repay the car loan. However, you should remember that a longer loan term will see you paying more in interest despite offering cheaper monthly repayments. This applies to any car loan process.
Car Loan Repayments
Another critical factor to consider is the amount you will be expected to pay back every month. This will help you determine whether you will be able to afford the loan. You will need to input the value of the vehicle, loan term, interest rate, deposit, and balloon payment in a car loan calculator to arrive at this figure.
Balloon Payment
A balloon payment is a lump sum that is paid to the financial lender at the end of the loan term. This ensures that the monthly repayments are lower, helping to make the loan affordable during that period. However, you will have to pay the loan in full once the loan term ends.
What to Know When Financing a Car
When you apply for a car loan, you will be getting the car itself and the loan for the new vehicle. The key to ensuring that your experience is rewarding is knowledge. As such, you should know all the important issues about the car loan process.
Determine Your Budget
The first step would be to create a budget. Once you know the type of car you want and how much it costs, you will be in a position to determine the loan amount you need. This will go a long way in helping you plan properly for your needs and the monthly repayments.
Choose Between Used and New
Although this may seem like a no-brainer, it is one of the most commonly overlooked issues. The choice you make will have a huge impact on the purchase price, repair costs, the cost of maintenance, depreciation, and the condition of the vehicle.
You Can Negotiate a Lower Interest Rate
What most people do not know about the car loan process is that borrowers can negotiate for a lower interest rate. A good number of dealers who offer in-house financing will be willing to offer you a lower rate depending on your credit score and down payment. Negotiating a lower interest rate will help you save a significant amount of money.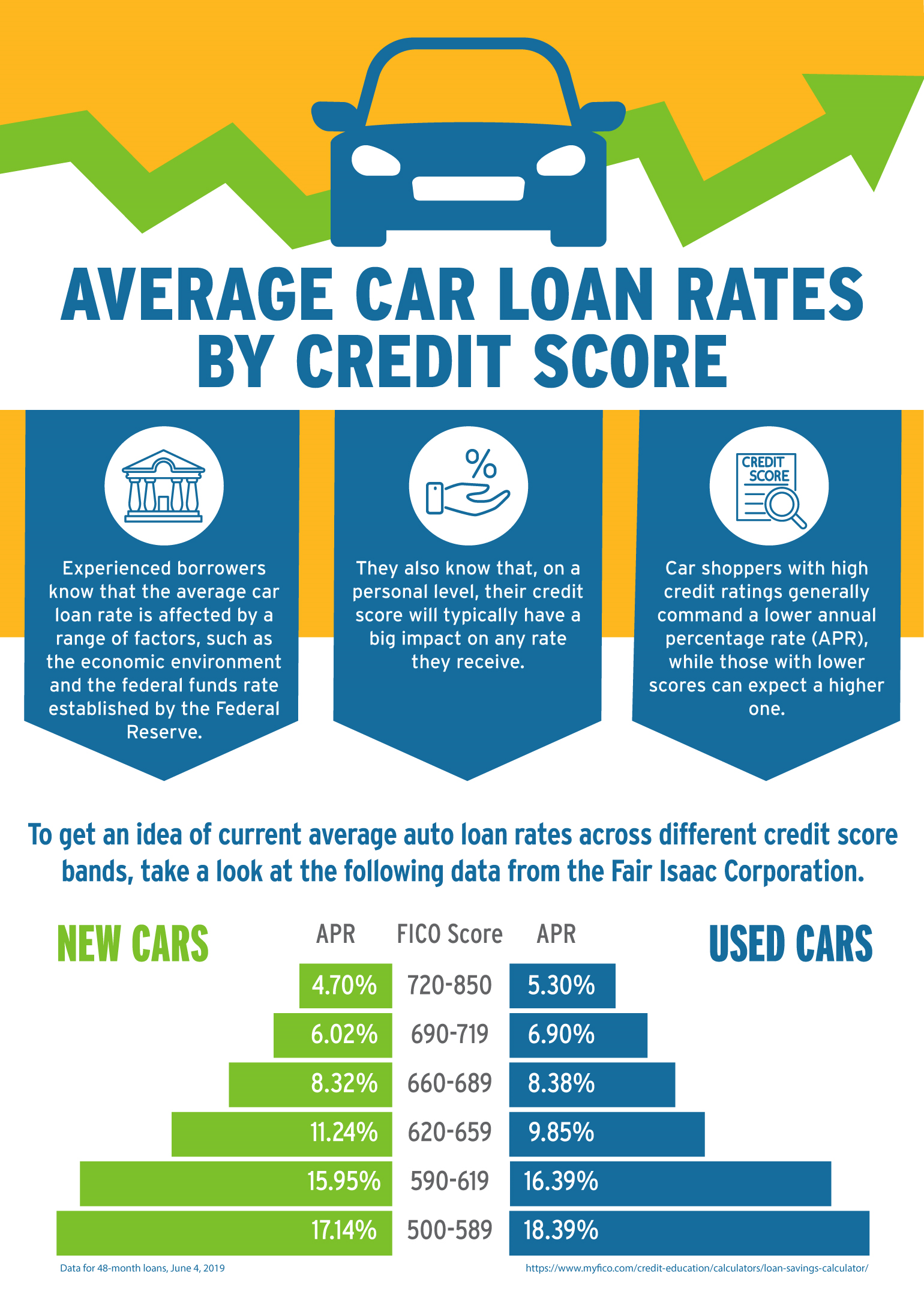 There Are Other Ways to Pay for a Car
Apart from car loans, there are other ways to pay for the car you want. Even as youare shopping for auto loans, you should take time to consider other options. Using your savings, borrowing from a credit union, or borrowing from family are some of them.
Direct Lending Versus Dealership Financing
There are two options available to lenders seeking vehicle financing. While direct lending involves getting a loan directly from the bank, dealership financing entails getting a loan through the dealership.
Car Loan with Bad Credit
During the car loan process, a borrowers' credit score will have an impact on how much they qualify for as well as the interest rates they pay on the loan. As such, you should work on improving your credit score before taking out a car loan. However, if you have poor credit but do not have time to improve it, you can apply for car loan with bad credit. The good news is that there are several steps that you can take to ensure you get a car loan with bad credit.
Look Over the Credit Report
There is a chance that your low credit score is as a result of errors and oversights in your credit report. Before applying for loans for people with bad credit, you should look over the report to establish whether there are any errors. In case of errors, you should get them rectified to increase the loan opportunities you can enjoy.
Get a Co-signer
If you have poor credit, you can consider getting a co-signer. This should be someone with a better credit score than you. The co-signer will repay the loan in case you default. Lenders see this as security for the loan. So it's a factor that can help you get a car loan faster.
Look at the Overall Loan Terms
Rather than simply focusing on the monthly payments you will be required to make, borrowers should look at the loan terms in their entirety. The loan term and interest rates will also have a significant effect on your finances.
Do Your Research
Today, there are lenders who offer bad credit loans to people who cannot be approved by traditional lenders. A little research will help you find lenders who can assist when you have poor credit. However, just with other types of loans, you should look into different rates to ensure you get a favorable deal. Make sure you are connecting only with reputable lenders.
Dealing with Future Car Issues
Beyond knowing how to get an auto loan, you should also be aware of the car issues you are likely to deal with in the future. Whether you buy a new or used car, there are several expenses that come with ownership. In order to be safe, you should take the necessary steps to minimize car trouble and reduce the impact it has on your life and finances.
Regular Maintenance
If you are a first-time car owner, it is important to familiarize yourself with the various maintenance issues you will have to deal with from time to time. Ignoring basic and regular maintenance can cause a lot of trouble, leading to inconveniences and higher expenses. It is advisable to have an emergency fund. This will allow you to take care of any unexpected issues that may come up.
Maintain Insurance
Most of the lenders who offer car loans will require that you purchase the types of insurance coverage that will protect their interest in case of damage to the vehicle. You will also need to buy insurance that covers some of your car issues. Since you will have to make sure that your insurance is paid and up to date, you should shop around for the best rates before choosing an insurance provider.
Carry a Few Essentials
Once you have bought your car, there are a few essentials that you will need to be carrying with you. Some of the most important items include a spare tire and a portable battery charger.
Final Thoughts
Even as you think of ways to ensure a successful car loan process, you should be ready for the challenges associated with car ownership. In case you really needed the car, there is a good chance you will get value for your money.
One of the important things to do before applying for a loan to purchase a vehicle is to learn about the car loan process. However, once you have gone through it, obtained the money you need, and purchased your car, you should remember to make all loan payments on time. You can do this by setting up auto-pay, putting it on your calendar. Or controlling spending, and going for debt consolidation if you have trouble making the monthly payments consistently. We make it easy for consumers to find a lender. This helps to save you time and offer you the convenience you need. The next time you are looking for a car loan, kindly consider working with us for a hassle-free borrowing experience.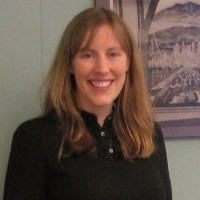 Jennifer is a seasoned finance writer with a special focus on wealth creation and retention. Her pieces have appeared in several leading finance websites and blogs. A creative writing graduate from Southern New Hampshire University, Jennifer believes that proper finance management is a habit, a habit that can be learned through practice and dedication.