When you think "refinancing," there are probably two basic scenarios that come to mind. One is the possibility of refinancing your mortgage to lower your house payment or secure temporary cash to invest in home repair or improvements without adding to your monthly debt. The other is an overall debt consolidation of some sort – taking out one large personal loan to pay off credit cards and other debts in exchange for a single, lower monthly payment and hopefully a better interest rate and more manageable terms.
These are both completely valid refinancing scenarios and have proven useful to many people in many different situations. But they're not the only time you might consider refinancing. Besides, you may have a great interest rate on your home and it would be counterproductive to rock that boat. You may have your monthly bills under control and don't need to get too carried away with how you're handling them.
But how are those car payments looking these days? Are you wishing you'd managed to negotiate a better price or lower interest rate? Regretting taking on that second or third payment before the first one was completely paid off? Maybe your financial situation has changed and you need to lower your monthly payments. Maybe your credit rating has improved and you qualify for a better interest rate or other terms now. Or maybe you took advantage of some sort of promotional dealer financing that looked great for the first few months and then the small print kicked in and it suddenly didn't look so great anymore.
Auto refinancing is a valid option whatever your situation. It's not for everyone in every situation, but it's worth looking at long enough to decide whether or not it's right for you right now.
How Do I Shop For Auto Refinancing?
Shopping for auto refinancing is not all that different from shopping auto lenders before you buy a vehicle to begin with. You're going to look for lenders willing to listen to your needs, offer flexible terms and competitive auto loan rates, and make things convenient for you, the customer.
Just like when you borrowed the first time, your credit rating and credit history will be major factors in determining what sort of terms you can secure. Auto lenders will often more heavily weight your history with auto payments specifically when calculating your credit score. They're less concerned with what you might owe the hospital or the apartment complex you lived in last year than whether or not you have a strong track record of making your car or truck payments.
The same is true for auto refinancing. Your overall credit rating matters, but your history of car or truck payments matters a little bit more.
Have you ever noticed that anybody driving slower than you is an idiot, and anyone going faster than you is a maniac?

~ George Carlin
Just like borrowing the first time, you'll want to take some time before applying to calculate what you can reasonably afford. Although in most cases auto refinancing is intended to reduce monthly debt rather than take on more, extending the life of the loan might mean paying more in the long term. Or, there may be refinancing fees or other charges up front to consider, even if overall you'll save by making the change.
Finally, gather your documentation ahead of time to simplify the process. All the usual items – proof of income and employment, any outstanding debts or assets, etc. You'll also want records of the auto loan or loans you wish to refinance. What did each vehicle cost? What were the terms? How much have you paid? What's the balance on each loan? Having this information prepared and ready helps keep things moving and might even help persuade the lender that you're a bit more reliable than most.
You never know.
Americans will put up with anything provided it doesn't block traffic.

~ Dan Rather
Why Consider Online Refinancing?
It's probably no surprise to you that we're pretty big fans of online lending and online auto refinancing. You may not know exactly why, however.
There's certainly nothing wrong with talking to your local bank or credit union. If they offer you the best rates and favorable terms, that's awesome – go for it. They sometimes run specials or go the extra mile to try to bring in new customers in hopes you'll do the rest of your banking with them as well. Just like with any loan or other financial decision, check out all of your options before committing!
Let's look at some of the reasons online auto loan shopping and refinancing might be the best option for you.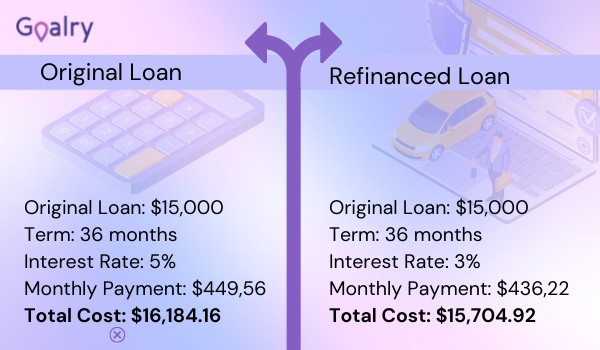 Flexibility with Auto Refinancing (or Anything Else)
Many online lenders are able to offer more flexible terms and often better interest rates because they were designed to be nimble. They may have low overhead, no nice brick buildings near the mall with fancy lobbies and public restrooms to maintain. A number of them specialize in specific types of loans or customers, meaning they don't have to be all things to all people.
An online lender who deals primarily in auto financing or auto refinancing and who specializes in customers with limited credit or poor credit is able to focus all of their resources, training, knowledge, and creativity into that segment of the financial world. Of course they can do it more efficiently and flexibly – it's literally the focus of what they do. It might be ALL they do.
The Convenience of Online Auto Refinancing
It's simply SO convenient to auto finance (or auto refinance) online. You don't have to dress up or get to any particular office at any particular time. There's no waiting in the lobby reading old magazines and no sitting across the desk from a guy in a suit who asks you way too many questions then types for a long time without telling you what's happening. Online auto refinancing can be handled on your schedule, at your pace, and on your terms. Very often, the money is in your account within 24 hours.
Don't confuse reputable online lenders with the sort of sketchy payday loan storefronts you pass next to the liquor store or any of those "quickie cash" signs flashing outside the gas station with the bars in the window. Of course the same sorts of iffy operations exist online – it's the internet. That's why we here at Loanry go to great lengths to maintain a curated database of legit lenders and what they do – so we can connect you to those most likely to meet your needs.
What you work out with them from there, of course, is entirely up to you.
The American really loves nothing but his automobile: not his wife, his child, his country, nor even his bank account first... but his motor-car. Because the automobile has become our national sex symbol. We cannot really enjoy anything unless we can go up an alley for it.

~ William Faulkner
Where Should I Start With Refinancing an Auto Loan?
Before contacting lenders, look at your current vehicle payment(s) as part of your overall budget. How much are you bringing in each month, and how much is going out? Just as importantly, where is it going? If you don't have a fairly detailed household budget, you should make one. I've belabored this point elsewhere, so I won't badger you about it too much right now, but let's be honest – you really shouldn't even be talking about auto refinancing or any other kind of major financial decision unless you have a pretty good handle on your exact fiscal situation now and for the foreseeable future.
Can you tell I'm giving you a very serious "I hope you're taking me seriously about this part" look right now?
Next, take advantage of our auto loan calculator to see just how much you could save (or not) by refinancing. It's often helpful to have a general idea of what sorts of numbers you're talking, particularly when comparing interest rates or factoring in upfront charges.
Other Considerations
Remember that while you're probably not dealing with down payments or trade-ins when you're looking at auto refinancing, there are still other factors besides interest rate which impact the total cost of the loan. Perhaps the most overlooked, despite being one of the biggest, is the length of the loan.
Stretching out the number of months over which you repay what you've borrowed certainly lowers your monthly payments. Over time, however, you're paying much more in interest – not because the rate is higher, but because it's being calculated over a longer length of time.
NPR recently did a piece on the growing popularity of seven-year car loans:
A seven-year car loan means lower monthly payments than a three- or five-year loan... A third of all new car loans now have terms longer than six years, according to the credit reporting company Experian. That's more than three times as big a share of the loan market as a decade ago.
Hey, at least you're not alone, right?
But while these loans are popular, they're probably not the best personal finance move... Longer-term loans usually have higher interest rates — and you're paying longer...

And if you want to sell your existing car — maybe you have another child and need a minivan — with a seven-year loan you are much more likely to be stuck still owing a lot more than the car is worth.
Sometimes this sort of compromise is necessary in order to manage your many obligations. If so, that's fine. Monthly payments matter, and it's better to pay a little more over the long term than risk not being able to make your payments on time every month. Just be aware of the trade-off so the decision you're making is an informed one.
On the other hand, the article goes on to explain that much of the time, the issue isn't rising car prices. It's that buyers want more car or truck than they could otherwise afford. In other words, many times, the issue isn't need so much as greed.
Anything Else I Should Watch For when Refinancing?
Pay attention to any refinancing fees or other upfront charges. Make sure you know what sorts of charges are involved if you're late on a payment (we never plan on being late, but it's still best to know). Ask also about the lender's policies regarding overpayment or early pay-offs. Some companies love it when you pay extra or pay back the loan early; others not so much.
Obviously, if you're looking at auto refinancing, you probably already have one or more auto loans which you negotiated, or at least considered while someone else laid out the details, at some point in the past. You apparently signed the dotted lines, because you're here now considering reworking them a bit.
That said, some of us manage to get pretty deep in the process without fully understanding all of the details (and not just when it comes to auto loans). If you're considering refinancing but still have questions about how you got here in the first place, it's probably not a bad idea to revisit a few auto loan basics before moving along any further.
Did You Know?
The total amount owed by Americans on their personal vehicles is over $1.4 trillion at the moment, and the number of those getting behind on their payments is rising. Around 6.5% of vehicle loans are currently 90 days or more late.
Once You've Refinanced
Now that you've rebooted your loan, there are a few pitfalls to avoid. I'm sure YOU won't be tempted by any of them, but other folks sometimes are, so I feel obligated to cover them.
The first is that if your auto refinancing went well, your monthly payments have probably gone down. And before long, your credit rating may start to go up. That means you'll soon have the option of spending more than you have been on other things. Or taking on more debt now that you're not so buried as you were only a few short months ago. You may be offered some pretty sweet terms on new credit cards or some pretty special deals on another vehicle.
I hope you'll allow me to be blunt.
Dude. Just don't even. You're doing so well – why go backwards now? That big-ticket item you want to charge and that new debt you want to take on are like tequila and Jello shots for a recovering alcoholic. They're chocolate pecan pie and Double Stuff Oreos in the second week of your diet.
I'm not suggesting you deny yourself life's essentials, or that you can never charge again. But keep thinking big picture. You want to be free of excessive debt. You want to have options when it really matters. And you want access to low-interest funds on reasonable terms when it's time to pay for that wedding, those medical bills, that vacation, those repairs, that remodeling. Fiscal responsibility isn't about making sure you stay miserable and deprived – it's about being intentional and making sure that what you're CHOOSING is actually moving you closer to what you actually WANT.
It's not about my rules or what I'd buy. It's about why you're working so hard to begin with. And it's about where you want to be in six months, and in two years, and at retirement.
If you think nobody cares if you're alive, try missing a couple of car payments.

~ Earl Wilson
Fresh Starts and Timely Payments
The other thing to avoid is getting careless with your wonderful new refinancing loan. Whether you got a great auto refinancing deal thanks to your good credit or whether you had to accept a few fees and a slightly less impressive interest rate because you have poor credit, you are now going forward one way or the other. Your credit history and credit rating will get better or worse based on how you repay this loan (they rarely stay the same).
If you realize you're going to be late, contact the lender before the due date. That doesn't make it OK, but calling is always better than not calling. If you realize you can't make the full payment, make part of a payment. That doesn't make it "not late," but paying some is almost always better than paying none.
Ideally, of course, you make the payments on time. Every time. Wherever you started, you'd be surprised how quickly your credit improves when you do this. That is, in fact, the whole idea.
Conclusion
Auto refinancing isn't the answer for everyone, but it's worth looking at and something we don't always consider. Our hope at Loanry is that whatever you decide about your car or truck payments, it will be part of your larger journey towards financial security and informed personal money management.
We're happy to help you find the right loan and connect you to some great online lenders. Let's not downplay the power of getting some of that auto debt under control. Or re-negotiating some of those terms and rates.
Even a successful refinancing isn't always enough all by itself to turn today's struggle into long-term, ongoing success. That's why at Goalry we offer a range of financial blogs, online tools, and personal organizational services. We care about your debt, but we also care about helping you create and maintain a useful budget. And appropriately invest your wealth, and manage your personal or small business taxes, and…
Well, you get the idea.
There aren't always easy answers. We certainly aren't trying to do everything for you or even tell you what to do in all situations. We just have this crazy idea that life is complicated enough, and personal finance doesn't have to be. It at least doesn't have to be as hard as it sometimes seems.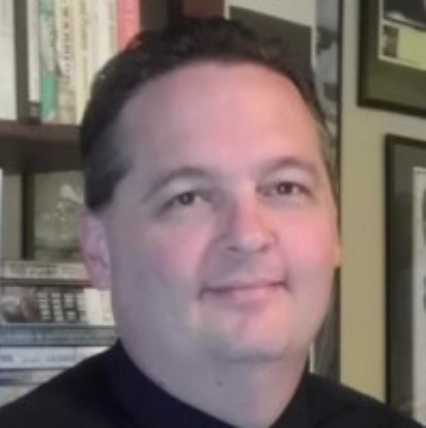 Blaine Koehn is a former small business manager, long-time educator, and seasoned consultant. He's worked in both the public and private sectors while riding the ups-and-downs of self-employment and independent contracting for nearly two decades. His self-published resources have been utilized by thousands of educators as he's shared his experiences and ideas in workshops across the Midwest. Blaine writes about money management and decision-making for those new to the world of finance or anyone simply sorting through their fiscal options in complicated times.