What does it mean to Consolidate Credit Cards using a Personal Loan? You might be scratching your head asking the question. Basically, to "Consolidate Credit Cards using a Personal Loan" implies putting the amounts owed, from each credit card, all onto a single credit loan (or personal loan) that will hopefully accrue the least amount of interest for 6 months to a year, respectively.
This'll "buy you some time" to pay off the principal due, knocking off as much as you possibly can, before interest begins to cost you more….. so yes, this is what it officially means to Consolidate Credit Cards using a Personal Loan.
Getting a Personal Loan to Consolidate Credit Card Debt?
"Get personal loan online" is what you may have typed into Google, to find things like "quick cash loans", "personal installment loans now", and "credit card loans", just to ask yourself if all the hype really is true. Can they really help you, sometimes consult you for free, and not make things worse? Are these people interested in getting you out of debt, or just in making themselves a little richer, by sinking you deeper into it? Let's face it: We all ask ourselves these types of questions, not to demean, but to seriously protect ourselves. Who can we trust these days, right?
But not to worry. Though a little of 'scammers' do exist, some offering quick exit schemes that put you in a worse spot than you were in before, the majority of lenders honestly wish to help you. They have your best interests in mind because helping you helps their business grow. And increases their reputation as a lender. Makes sense, right? And for the most part, loans for consolidating your credit cards really can work well. You just have to follow the best course – of – action plan given by your advisor, agree to the terms, and stick to them until that money is paid off.

When it is, you'll feel a sense of relief like no other. But let's help you further learn a few things on the process itself. Now that you're here before you go in to find a lender, consider some of the following topics. They will give you a better idea of how this all can play out. And you'll be better informed before searching.
Is It a Good Idea to Consolidate Credit Card Debt With a Personal Loan?
Consolidate Credit Cards using a Personal Loan…but don't skip the first step, of course, which is to ask all the right questions. The first is this: Is it a good idea, truly and honestly? If so, why and how?
It indeed is a wise idea to get a loan to pay off debt if it lowers your interest expenses, monthly payment if needed for cash flow, and creates a single payment for easy management. So, if done right, YES you should Consolidate Credit Cards using a Personal Loan
Would you rather have to pay multiple payments every month, or just one? I know that, in my case, it's always been easier to just have to worry about one or two and not have to remember 5 – 6, in addition to their 'due dates'. I couldn't remember several credit payment amounts due and their due dates as easily as I could just one. And that's how it is for most people, too.
Is Consolidating Credit Cards Bad for Your Credit?
Now and again, if your balances are brought down, the bank may report awful obligation or a charge-off, also more commonly referred to as "bad debt", which will adversely affect your financial record and scores. Likewise remember that debt – credit alleviation organizations, for the most part, charge higher loan fees than your bank or home loan moneylender will, especially in the event that you have a fair credit score. So you probably won't earn or save too much over the long haul, particularly once you factor in charges. It's dependent upon you to figure it out and want to proceed, of course. Every mind is a different world, in how it sees things, after all…..
What Are the Pros and Cons That Can Come With Getting a Personal Loan?
Consolidate Credit Cards using a Personal Loan because the pros outweigh the cons. And here is what I mean. First of all, these types of individual advances do offer you numerous advantages of their own. Here are some vital pros of consolidate credit cards using a personal loan…
The adaptability of utilization: Individual loans are multi-purpose, meaning they can be utilized for different diverse kinds of purposes, extending from movement costs to therapeutic bills, to buying the most recent gems, even to house/vehicle upgrades.
Snappy accessibility: Getting these individual loans is quick. Now and again, you can get the advance even inside 24 hours. So on the off – chance that you are searching for crisis reserves, individual advances are your most solid option.
Insignificant documentation required: Typically, individual credits needn't bother with much documentation, when contrasted with a home advance or vehicle advance. Consequently, the preparation time is faster.
No insurance or security required: No requirement for security is required to acquire this credit. This has less hazard for the borrower similarly, sync, on the off – chance that you can't reimburse the credit, your security is relinquished, if there should be an occurrence of different advances. This also makes this sort of credit alluring to the individuals who don't claim any benefits like a vehicle, home, shares, and so on.
Some of the cons, which, as we mentioned, don't even compare with the pros, include things like high APR rates, no partial payments accepted, applications rejected for having imperfect credit, lower principle variables, and a few others. But don't let this scare you off. Just find out what the terms, conditions, and exceptions are before applying. Proceed if you're on board…..
How to Get a Personal Loan to Consolidate Your Credit Cards?
This next part breaks itself down for you into just 3 simple, easy steps to get a personal loan. Keep them in mind. They are as follows…..
First, you have to discover a lender. There are a ton of personal installment loan shopping instruments online to help you in your pursuit. You should simply give the predetermined data. For example, the credit sum and your own data (first and last name, date of birth, last four digits of your standardized savings number, postal code…). These online individual advance shopping apparatuses are frequently free and simple to utilize. You can even utilize a personal loan calculator.
If you want to take out a loan, Loanry is definitely the first place where you should look. All you need to do right now is enter your information and see if you qualify for any of their loans:
You will most likely observe the regularly scheduled installments. And all from the lender you find- out costs will finish up being over the life of your own advance. Think about the financing cost alternatives of various outsider lenders, just as you observe what the reimbursement of the term advance will be. It is imperative to loan shop lenders on the web first so you know what you might be getting into.
Other things to consider about how to Consolidate Credit Cards using a Personal Loan
You should round your process to find a lender, where you should give your pay and business history, standardized savings number, address, and current financial commitments. Potential loan specialists will likewise need to see your FICO assessment. However, they may still do so without much of a stretch, acquiring that information from the bank-related documents and individual data you give them.
The lower your salary is, the more certain you are to not meeting regularly scheduled installments, or to default on potential other obligations with the lender. Altogether, for an individual credit contract to be enforceable, it must contain a couple of key parts. Such an agreement must incorporate fundamental data that obviously recognizes the gatherings included, including the borrower and the moneylender. On the off – chance that there is an underwriter or co-signor, included, at that point, essential data about them must be incorporated. The borrower, loan specialist, and any conceivable underwriters should all sign the agreement.
When Else Should You Take Out a Personal Loan?
Presently, you now realize when to realize an individual credit loan and how to secure your interests in your own contract, in advance. It might have appeared to be overwhelming at first look. Now, at this point, you might ask when you should get a personal loan, starting with when you might not have a financial institution you're a part of…..
Finding a lender can be simple when utilizing individual reviews on the web. Then, when you have your records prepared, applying will take no time, by any stretch of the imagination. Since you comprehend individual credit contracts, you can make certain to get an individual advance that is right for you. You can demonstrate your salary through bank proclamations, pay stubs, W-2 tax documents, duplicates of pay assessment forms, or checks from your manager.
When you apply for an individual advance, you will require an assortment of archives. It'd be better that you have just gotten your records all together before applying for your new loan. Having your archives arranged early will make the way toward applying for your credit quicker and less demanding. In spite of the fact that a few loan specialists will request distinctive reports in the application procedure, there is a lot of fundamental budgetary and individual data that each moneylender will need to assess.
If you claim your home and have lived there for quite a while, that could be a marker that you are in a steady circumstance. Then again, in the event that you lease your home and move at regular intervals, that could be a marker that you are not in a steady circumstance. Moneylenders might be careful about advancing cash to somebody in an insecure circumstance, who may experience difficulty reimbursing.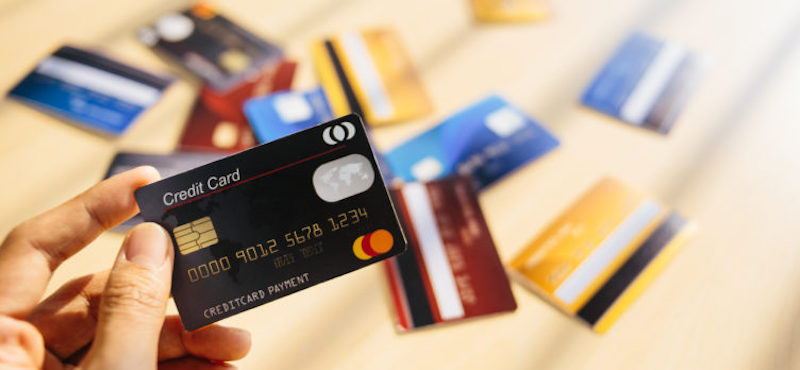 Other Times You Might Consider Taking Out a Personal Loan
Likewise, when renegotiating past or present student loans, it may be a good time to consider getting a personalized, consolidated loan. Your student loan final financing costs, with interest, might be 6.8% or higher, contingent upon the kind of student loans you have. However, you may most likely get an individual loan with a lower financing cost that enables you to satisfy your loan(s) quicker.
Here are the issues. These types of student loans still accompany charge points of interest. Additionally, if officials somehow happened to offer any loan – pardoning programs, later on, notwithstanding those set up now, your renegotiated loans would not qualify.
In the event you utilize an individual loan to satisfy all or a part of an understudy loan, you'll lose the ability to deduct your advantage installments (when you record your pay charges) alongside the advantages that accompany a few other types of loans, for example, abstinence and suspension. Also, if your equalization is sizable, an individual loan presumably won't cover it at any rate. Don't sink yourself into a deeper rabbit hole than you can afford to be in. You are smarter than that.
I can think of another great time to take out a loan. Any substantial occasion, for example, a wedding, may or may not qualify as a valid justification for getting an advance, in the event that you would finish up putting all related charges on your Mastercard without having the capacity to pay them off inside a month. An individual advance for a vast cost like this may spare you an impressive sum on interest charges if it has a lower rate than your Mastercard. All I'm saying is this: Consider it…

Final Thoughts
Want to try, then, and Consolidate Credit Cards using a Personal Loan? See if a consolidated loan's what you need. Be honest with yourself first, assessing all aspects of your credit card situation, financial strengths and weaknesses, and more.
If consolidating is right for you, don't be worried or ashamed that you have to do so. Many have gone before you to take this crucial step, receiving help, and taking the next step forward needed to change their situation. The same help is available to you as well. So reach out to a  nearby loan consolidation specialist, at your earliest convenience, to get the process underway.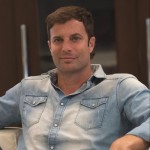 Ethan founded Goalry, Inc in Dec 2016 with the mission to build the world's first and only Financial Goal Mall. One place to reach financial goals and comparison shop for any money matter. Taub invents the IP for the finance stores within the mall, while overseeing various aspects of the company. He also has orchestrated the company's earned media across the finance stores: Accury®, Billry®, Budgetry®, Debtry®, Cashry®, Creditry®,  Loanry®, Taxry® and Wealthry®. This includes over 1200 blogs, 400 videos, thousands of social post and publications that have been featured across the web.