Most of us live in places where we need a car to live. There are some cities, like New York City, where the public transportation system is amazing and the best mode of transit. It gets you where you want to go much faster than a car. Unfortunately, not all cities follow their lead. I live in a city where the public transportation system is seriously lacking. If I did not have a car, I would not be able to go anywhere. Most of us cannot afford to pay for a car in cash, so that means we need auto finance, usually in the form of a personal loan. Let's dig a little deeper into what it means to get vehicle finance and if you really should.
Can I Use A Personal Loan to Buy A Car?
Yes, you get use a personal loan for just about any use. There are some personal loans specifically for purchasing cars. There is a major difference between a personal loan and an auto loan. An auto loan requires the borrower to use the vehicle as collateral. If you default on the loan, the lender can take possession of the car. A personal loan is an unsecured loan. That means, if you use a personal loan to buy a used car, the lender does not use the car as collateral. When you are buying a car from an individual, it makes sense to use a personal loan. If you do not want full coverage car insurance, you should get a personal loan instead of an auto loan. When using a loan to auto finance using a traditional auto dealer financing, the lender makes you have full coverage insurance.
What Is A Personal Loan?
A personal loan is when a lender of some type allows you to borrow a certain amount of money. You promise to repay the money in regular monthly increments for a set length of time. A personal loan has interest attached to it. Interest is what the lender charges you to borrow the money from them. The amount of interest is based on your credit score and other factors like income. A personal loan can be used for any purpose that you would like. There are some loans called out for special purposes, but in reality, you can use it as you choose.
Should I Buy A Car?
Obtaining a personal loan to buy a used car, or even a new car is a big deal. Cars are expensive and the cost only continues to rise. It is also expensive to maintain an older car that needs constant repair work. When considering if you should buy a car, there are some questions you should answer. Why do you want to purchase a car? Can you afford to purchase a car? I am going to focus on the first question here. We will talk about the second one further in the post.
In some cases, you need a car no matter what. Other times, maybe you just want something new, or you are tired of fixing your current car. The costs of car repair can easily creep into the thousands. Your current car may not even be worth the cost of the repairs. You really need to weigh the cost of the repair against the value, monetary and emotional, of the car. You should consider how often are you repairing the car. Is this a once every couple of years cost? Or are you sinking hundreds to thousands of dollars into it every few months? Only you can determine the best course of action but answering those questions can provide guidance.

What Are The Advantages To Getting A Loan to Pay For A Car?
There are some advantages to obtaining a personal loan to buy a used car. If you live in a place where public transportation is limited, you need a car. A loan can help you purchase a car when you do not have the cash. Let's face it, few of us have the cash to pay for a car. If we did not take out a loan, we would not be able to afford a car. If you obtain a personal loan to pay for a car, you are not subjected to the same parameters as when you get an auto loan. When you get credit for a used car, the lender wants you to have full coverage auto insurance. You also must use the car you are purchasing as collateral.
What Are The Disadvantages To Getting A Loan to Pay For A Car?
So, let's be honest here. The major disadvantage of a personal loan to buy a used car is more debt. Americans are drowning in auto and other debt and it continues to rise each year. The reality of a car is that as soon as you drive it off the car lot, the value goes down. With a few exceptions, cars do not retain value and will never be worth what you pay for them again. As mentioned above, they are expensive. Your loan payment could be anywhere from $300 to over $1000. That is a large chunk out of your budget. It may not be one you can afford. You may find yourself in a position of just buying the cheapest car you can afford. You may get stuck paying hundreds of dollars per month for a car you do not even like.
If I Do Not Pay Back My Loan, Can I Lose My Car?
When you use a personal loan to buy a used car, it is an unsecured loan. That means that you do not have to use your car as collateral. If you do not pay a personal loan, the lender will find ways to collect on the loan. However, they will not take your car as a result. If you obtain an auto loan, the car you purchase becomes collateral. That means, if you do not pay the loan, the lender had the right to take you a car. Believe me, they will. Lenders do not mess around when it comes to getting their money.
If you do not pay your bill, they will repossess your car. Often times, it happens in the middle of the night. If you know you are not able to pay the loan, the best thing to do is contact the lender and try to work with them to make different payment arrangements.
Conclusion
The real question here is, should you buy a car? You are the only one who can answer that question. You need to understand that cars are expensive. No matter what route you go, you are going to put out a significant amount of money. However, most of us need cars to get through everyday life. We need transportation to get to work, school, appointments, and attending to basic needs like grocery shopping.
You may currently have a car that is sucking money in repair costs. That may not be the best way to spend that money. You may be able to get a car payment that is less than paying for constant repairs. You have to be smart with your car and loan shopping. Loans with high interest will cost you more in the long run, too. You need to take a look at your budget and make sure you can afford a car payment.
Taking on a car payment that you cannot afford sets you up for failure. You can hurt your credit. You can lose your car. You will lose a lot of money. Be honest with yourself and what you can afford before taking on another loan payment.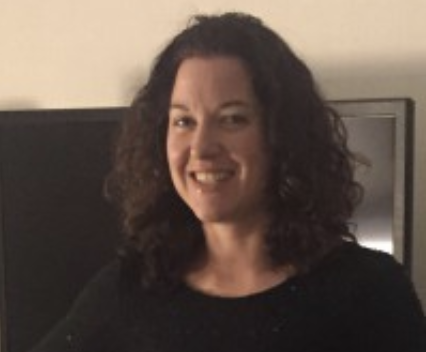 Julia Peoples is a long-time business manager focused on providing decision making assistance to the public. She works with people at key points of their lives who are making important retirement and financial decisions. She has had many articles published that educate the public on sound financial decision making.
Julia writes for those who are working towards financial freedom or a better understanding of how finances work. She has shared her financial insights with individuals on a one on one basis for years.