If you have leased your car and have fallen in love with it then buying the car at the end of the lease can seem like a good option. Lease buyout auto loans can give you the financing you need. There are some things you want to consider before you get a loan. Depending on the current fair market value of your vehicle at the end of the term, the agreed-upon price in your lease agreement, and the interest rate you could be approved a loan, these loans may be an expensive option.
The lease car will serve as collateral for the loan and this type of auto finance, which makes lease buyout auto loans secured loans. The amount of the secured loan will cover the lease balance, plus any applicable taxes or fees. Even though the loan is secured, there will still be requirements that you must meet to get the most affordable rate.
Why Lease a Car in the First Place?
Many people choose a lease in the first place because it's cheaper than buying a car. Sometimes people are chronic leasers. They like to have the greatest and latest car as soon as it hits the market. So leasing can provide a degree of flexibility. And lease buyout auto loans can help people with the process if they want to purchase the car after leasing.
Leases usually have shorter-term loan agreements and run from three to five years. Many small businesses with limited capital can also choose to lease vehicles for the company. Lease buyout auto loans are also available for businesses that want to buy a car after the lease period ends.
There are a number of pros to leasing a car, including:
Lower Monthly Payments
If your monthly bill is a concern then leases give you savings in the short term. You may pay more interest but you will pay less monthly.
A New Car Every Few Years
Many people love the feeling of driving away in a brand new vehicle, and if this is you then leasing can be the way to go.
Worry-Free Maintenance
With new cars, you have a warranty that lasts three years. When you take out a three-year lease then it is likely that you will not have to pay for the repairs additionally.
Maximize Tax Deductions
If you are using your car for business purposes then a lease will give you more tax write-offs than a loan. This is because the IRS will allow you to deduct the financing costs and depreciation that are part of each monthly payment.
No Resale Worries
If you are the type of person who hates to haggle then you don't have to worry about this with a lease.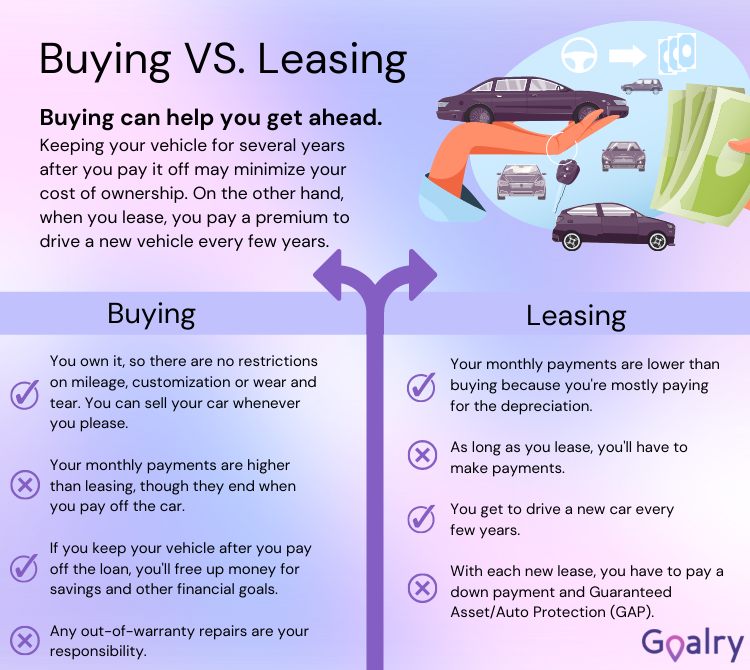 How Do Lease Buyout Auto Loans Work?
When your lease is up, you have a few options when deciding what to do with your car before figuring out lease buyout auto loans. You can extend the lease, return the vehicle, re-lease the car, or purchase it. You will need to check your paperwork to confirm your options because not all agreements will actually allow you to buy the car after your term ends. If yours does and you do want to buy the car but don't have the money for it on hand then you need to secure auto financing with a lease buyout loan. You need to get the loan before the lease officially ends.
Before you apply for this type of loan, it's important to read your lease agreement to learn what you need to do in order to buy the car. You need to let the leasing company know what your plans are ahead of time. Some banks, online lenders, credit unions, and financing companies offer lease buyout auto loans. These loans are similar to other types of car loans. Just like with every other loan, it's important that you shop around for different options for lease buyout auto loans in order to make sure you are getting the best one for your needs.
Qualifying for Lease Buyout Auto Loans
Qualifying for lease buyout auto loans will be similar to other used vehicle finance options. However, there will be some unique requirements.
There may not be any flexibility in the residual value and buyout amount. This was set at the original contract completion and was set high to allow for such low lease payments. While you may be able to negotiate, plan on financing this amount when you visit the dealership.
Determining the Market Value for Your Car
For lease buyout auto loans, one of the most important things is determining the market value of your car. The current retail price should indicate whether or not you should buy the leased car or instead purchase a different option. Determining the market value is actually a pretty simple process because there is so much information available online. You can use sites such as Kelley Blue Book, Edmunds, Cars.com, or AutoSite. Note that the price will vary from site to site so visit different sites in order to get a thorough idea of the car's value.
If your leased car is popular on the market then the residual cost is likely lower than the retail price to buy a different car. In this case, buying out the lease makes more sense than purchasing a different one. The reality for many people is that the quote for lease payoff will be higher than the typical retail price. Many financing companies increase the residual price. So they can offer lower monthly payments for the people who leased the cars. The price of a used car has also gone down in recent times, which means that buying a different car can usually be the most affordable option.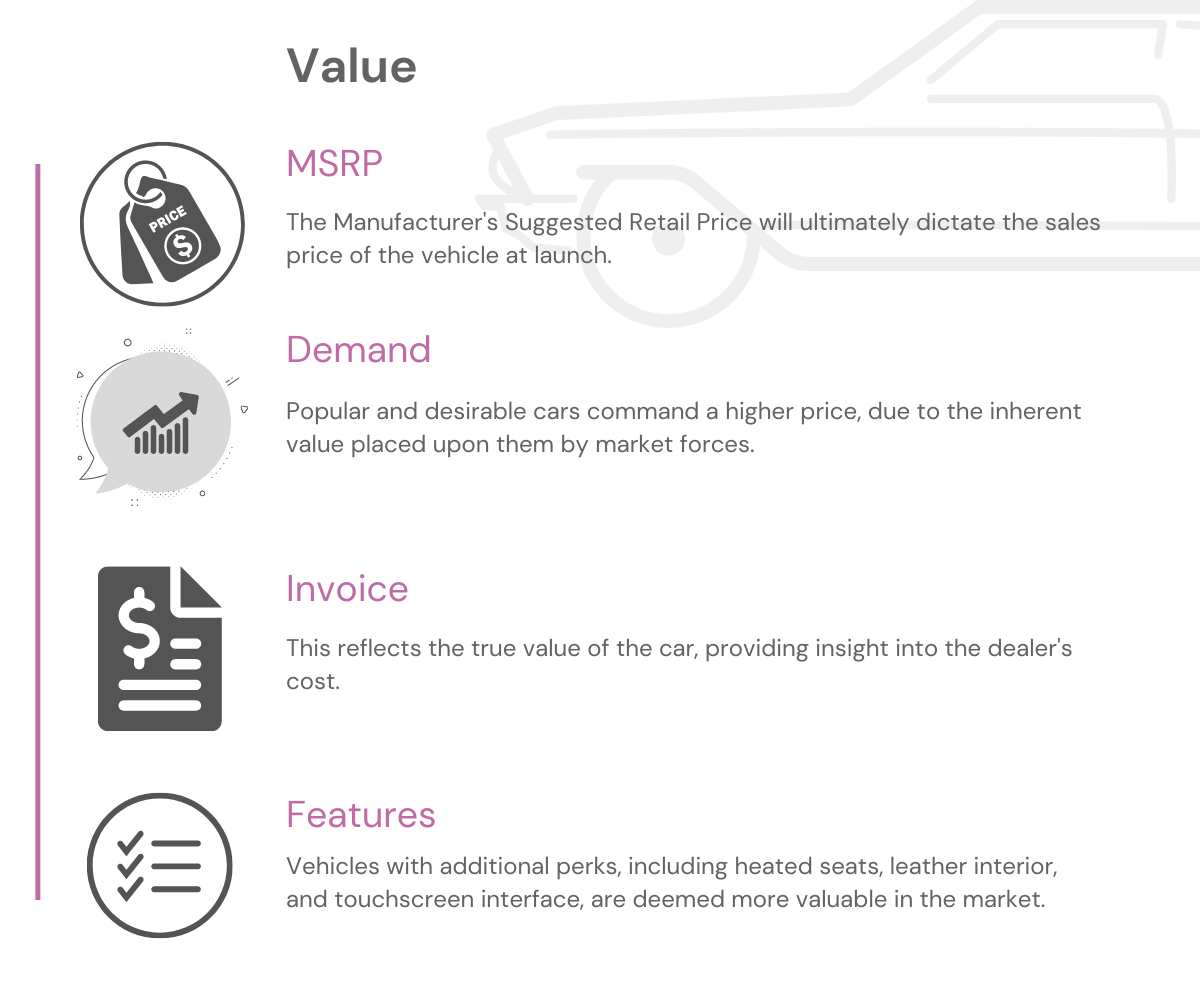 How to Get a Lease Buyout Auto Loan
Leased cars will be considered used cars, which means that you will need to secure auto financing for a used vehicle. Typically, a used car loan will have a higher interest rate than a new car loan. Lease buyout auto loans may even have higher interest rates than used car loans as well.
Contact Your Leasing Company
Your leasing company may begin to get in touch with you at the end of your lease term. This way, you can discuss options and check your contract. Ask your leasing company any questions you may have about the end of lease cost, the car's residual value, and fees associated with a buyout.
Shop Around
Some lenders for this loan offer preapproval. If you do get preapproved, the lender will let you know what you are able to borrow and what your loan terms and APR may be. Preapproval doesn't mean that you automatically get the loan and it just gives you an idea of the terms. When applying for preapproval, know that you'll need to share some personal financial information.
Preapproval can lead to a hard inquiry on your credit, which then lowers your score by a few points. You should be careful with timing since you don't want to get a loan quote and have it expire. Most loan offers are only good for a month. Don't apply for a loan too late. If you keep the car for a few days after the lease expires and you don't buy it then you could face financial penalties.
Close on the Loan
Once Approved, Close on the Loan: If you have been preapproved then it's time to finalize the paperwork and transfer the title. Talk to the lender, as well as your state's motor vehicle department, in order to find out the next steps for transferring the title. Usually, the title will be in the name of the lender until you pay off the loan.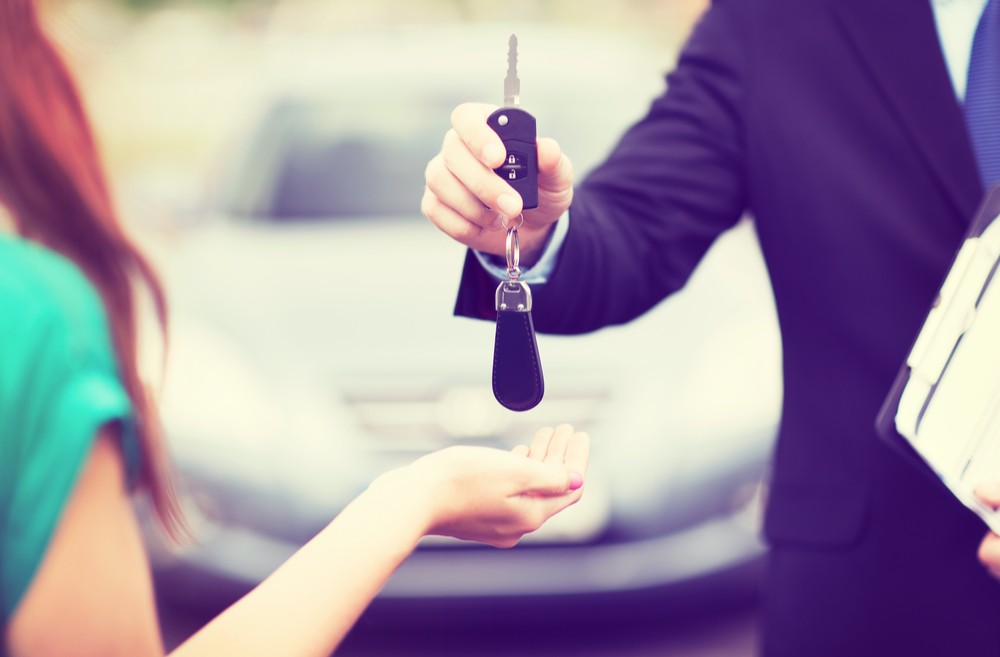 What to Consider with Lease Buyout Auto Loans
There are some things you should know before you apply for lease buyout auto loans.
Not All Lenders Offer These Loans: Whether you plan to borrow from a finance company, bank, or credit union, remember that not every type of loan will be available and the terms and rates very by lender. When you are shopping around, the first step you should take is to determine if the potential lender offers this loan because not everyone will.
You Could End Up Upside Down on the Loan: Knowing the current market value of your leased vehicle is important. You can get an estimate of what the car is worth with free online tools. If the car's current market value is higher than its residual value then you may have equity in the vehicle. And it can make more sense to buy it. But if the situation is reversed then a lease buyout loan can put you at risk for being upside down on the loan. If you don't make a down payment and end up financing the entire cost of the loan buyout then you could be borrowing more than the car is worth.
Interest Rates Can Be Higher: Leased cars are considered used cars so the loan interest rates are typically higher.
Calculating Lease Buyout Rates
Lease buyout rates will vary depending on what you will do with the buyout. If you have completed the lease and made the required payments on time then the residual value agreed upon at the beginning of the lease will be the amount due if you want to buy out the lease. When buying out a lease early, things are a bit different. In many cases, you need to make the remaining lease payments and then pay off the residual.
When Should You Buy Your Leased Car?
The buyout option on your lease may be an attractive option or it may be a way to control damage. The leasing company sets the purchase price at the beginning of your contract. If you are anticipating some extra penalties and fees then buying out the car can cut your losses. If market conditions have changed since you signed the lease then you can turn the hidden value in your car into some real savings. There are some instances where it makes sense to buy the car.
When Should You Not Buy Your Leased Vehicle?
There are plenty of times it makes sense to get a lease buyout auto loan. But there are also times when it may not make sense.
Benefits of Buying Your Leased Vehicle
There are a number of benefits to buying your leased vehicle and having to get one of the options for lease buyout auto loans.
You Know the Vehicle. It's okay to admit that you are in love with your car. After all, you drive it and you know whether or not it's a good fit for you. When you buy your leased vehicle it means that you can continue driving the car you know and love.
It Can Be a Good Deal. This will be based on a case-by-case basis and it may not be a good deal for everyone. Be sure to do the math to make sure you are getting the best deal.
You Can Skip Fees. Buying your car outright allows you to avoid any penalties the dealer would charge. So you can bring back your leased car into sellable condition.
Your Car Is Still in Great Shape. If you have been meticulous about keeping your car looking like new and haven't driven over the mileage allowance then buying the car can be a wise choice. Mint condition, low mileage cars are hard to find, even at the three-year point. Keeping the one you have can be a way to reward yourself for the upkeep you have done.
There Isn't Any Haggling. While you do have the option to negotiate and haggle, you don't have to. The price to purchase is already in the contract and, for the most part, that is a set option. If you want, you can close the deal without having to deal with any negotiation.
Take Advantage of Improved Credit. You have made your lease payments on time then. And if you decide to finance your purchase, you could be in for a good surprise. You may be able to get a better interest rate than what you had on your lease. And it can make the purchase more attractive.
Lease End Versus Early Buyout
Many people will wait to the end of the lease in order to buy the vehicle. However, depending on your contract, it could be possible to get one of the options for lease buyout auto loans and buy early. There are some disadvantages to an early buyout though.
Early Termination Fees
In many cases, there will be fees if you decide to end the lease early. These fees could be high depending on your contract. If you wait until the lease is up to buy the car then you won't need to deal with these fees.
Higher Payments
Some people like leasing because the payments are more affordable. And it can get them in a new or better car they may not be able to afford otherwise. After a buyout, the payments can be higher. So waiting until the lease is over can keep the lower payments going for longer.
Taxes
When you first lease the vehicle, you have to pay the license and registration fees and taxes. Even though the car isn't registered or titled in your name. When you buy your leased vehicle the license, title, and registration are changing. You have to pay for that all over again. The longer you can wait, the less the car is worth, which means all the fees will be less.
One of the reasons to do an early buyout is because of the penalties. The lease penalties can include going over the mileage allowance, damage to the car, and not maintaining the car properly.
Final Thoughts
If you pick the lender that is the same one that leased the car to you then you shouldn't have much to do. If it's not the same then the new lender will send a check to the old leasing company. Or send you the check and you give it to them.
Leasing a car can give you a lot of benefits. With lease buyout auto loans, you can get the financing you need to purchase the car after the lease. There are some instances where it makes sense to buy your leased car. And other instances where it may not make sense. You want to make sure you shop around for the best deal, just like with any other loan. There may be different requirements for lease buyout auto loans. And you need to make sure that the lender you choose actually offers this option. While the option to buy the car in the middle of the lease may be available to you, it's usually not a good financial option.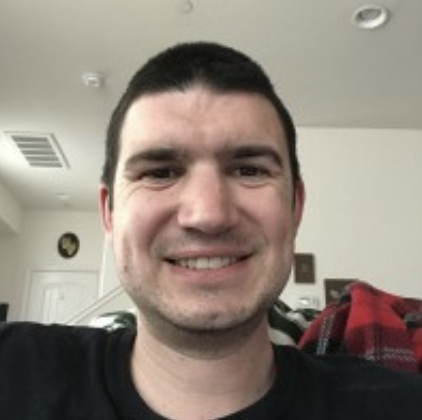 Kevin Strauss is a personal finance writer and homeowner based in the Los Angeles area. Being in one of the most expensive markets in the country, he's learned to maximize resources to plan for both his monthly expenses and future financial needs. Kevin has a passion for helping those in a similar situation navigate the complex world of personal finance so they can pay down debt, plan for the future and live out their dreams.  In addition to covering personal finance in depth on Loanry.com, Cashry.com, Debtry.com, Budgetry.com, Billry.com, Creditry.com and Taxry.com.  Kevin shares his expertise with readers who want to create budget-friendly habits across the web.