If you're like most people who are researching cosmetic medical loan options, you already know that looking your best goes a long way toward optimizing your quality of life in both personal and professional arenas. Diet, exercise, and careful attention to grooming are helpful tools for those seeking ways to hang onto their youthful appearance.
However, no one can deny that time takes its toll, and no one enjoys being faced with evidence of growing older each time they look in the mirror.
Aging isn't the only culprit when it comes to not quite looking your best. Cystic acne scarring or other forms of hyper-pigmentation can stand in the way of putting your best face forward. Other conditions such as nose that doesn't quite fit with the rest of your face play a part as well.
Many people find themselves frustrated because health insurance doesn't cover cosmetic procedures bills. Fortunately, cosmetic procedure medical loan options exist for those seeking to fund their treatment.
Medical Loan Options for Cosmetic Procedures
Because plastic surgery isn't covered by insurance, consumers have been historically limited to traditional payment options. Sometimes they saved for years to be able to pay with cash, while others have used a credit card to pay medical bills. A range of other financing options have recently become available. Here's what you need to know about cosmetic procedure medical loan options.
Personal Loans
Unsecured personal loans from a bank or a credit union are a popular options for those seeking quick cash loans to finance medical procedures not covered by their insurance policy. These are generally a quick, easy option for those with fair-to-good credit and who have an established relationship with the financial institution they wish to borrow from. It's often possible to get a personal loan online, while some institutions require a face-to-face interview.
If you're interested in getting a personal loan online, you came to the right place. Fiona and Loanry bring you carefully selected reputable lenders. You can enter your information and see if you qualify for a loan with any of them:
Home Equity Loans
Those with adequate equity in their homes frequently turn to home equity loans to finance their cosmetic treatments and surgeries. However, this often isn't the best of the cosmetic procedure medical loan options.
Financial experts recommend holding onto your home equity except when it getting a home equity loan is the only way out of dire circumstance. A shift in the housing market could put you underwater if your loan is too high, for instance.
Credit Cards
Personal credit cards remain a viable alternative to saving up enough cash for a desired cosmetic procedure. If you've got good credit, you probably qualify for a low annual percentage rate credit card.
These are great for making substantial purchases because you won't be paying interest. However, not everyone qualifies for these cards. Another option is to use a credit card with a cash-back or points program. Keep in mind, however, charging a large amount of money on a credit card negatively affects credit scores in most cases.
Medical Credit Cards
Medical credit cards are a relative newcomer to the world of cosmetic procedure medical loan options. They're generally easier to qualify for than their traditional counterparts, and many offer attractive introductory rates. However, reading the fine print is essential for those considering going this rate.
A common condition with these cards is that if the balance isn't paid in full by the end of the promotional charges, retroactive interest rates apply. Consumers who haven't thoroughly perused the find print often receive unpleasant surprises when going this route.
Private Payment Plans
Some plastic surgeons offer independent cosmetic procedure medical loan options. These are usually in-house financing plans that allow the consumer to pay in installments. Most  of these don't involve interest rates, and since they aren't reported to credit bureaus, they won't affect your credit.
However, if you don't pay, the plastic surgeon has the option of selling your account to a collection agency. Although these plans are great alternatives, they're fairly hard to find — most plastic surgeons require upfront payment.

Retirement Savings
Depending on how your retirement plan is structured, you may be able to give yourself a low-interest loan on the principle. This course of action usually isn't recommended due to associated tax penalties. It's also never a good idea to use money from a retirement account except in emergencies. If you aren't able to pay it back, you may be short of retirement funds somewhere down the road.
Savings
Using an existing savings account to pay for a cosmetic procedure has several advantages. You won't accrue any interest this way, and you won't have to keep up with payments. However, this option often leaves those who choose it with little to no financial cushion to use in a true emergency.
It's never wise to make a spontaneous decision when choosing financing for cosmetic surgery. Compare all of your cosmetic procedure medical loan options after reviewing each one thoroughly, and take some time to mull it over before coming to a final decision.

Can I Get a Personal Loan for Cosmetic Procedures?
Costs of cosmetic procedures run thousands of dollars, and individual circumstances determine how they're funded. A personal loan is frequently the best choice because it doesn't involve dipping into savings or retirement accounts. If you've got a good or excellent credit score, you're probably qualified to borrow up to $10,000 toward the cost of the cosmetic surgery procedure of your choice.
Repayment terms on medical finance loans usually range from 2-3 years or 5-7 years. If your credit score is too low to qualify for an unsecured personal loan, it might be possible for you to get secured loan for medical bills provided you have something to put up as collateral.
Can You Pay for Plastic Surgery in Installments?
Some doctors are more than happy to work with patients to determine a realistic installment payment plan for their cosmetic procedures. Those offering this service generally have the flexibility to create customized plans meet the consumer's individual needs. These plans typically don't involve interest. Most doctors, however, simply prefer payment in full.
How to Pay for Plastic Surgery With Bad Credit?
Many people with bad credit believe that finding a funding source for cosmetic surgery is going to be next to impossible. Fortunately, strategies exist for those desiring cosmetic surgery financing with bad credit.
The first course of action should be to take measures to improve your credit score. For instance, you should look through your report to see if there's anything on it you can dispute. Paying down debt will also help improve your score. There are options for medical loans for bad credit, we always recommend working on your credit before taking out a loan  If you can't get an unsecured credit card, get a secured one and make the payments like clockwork to give your credit score a boost.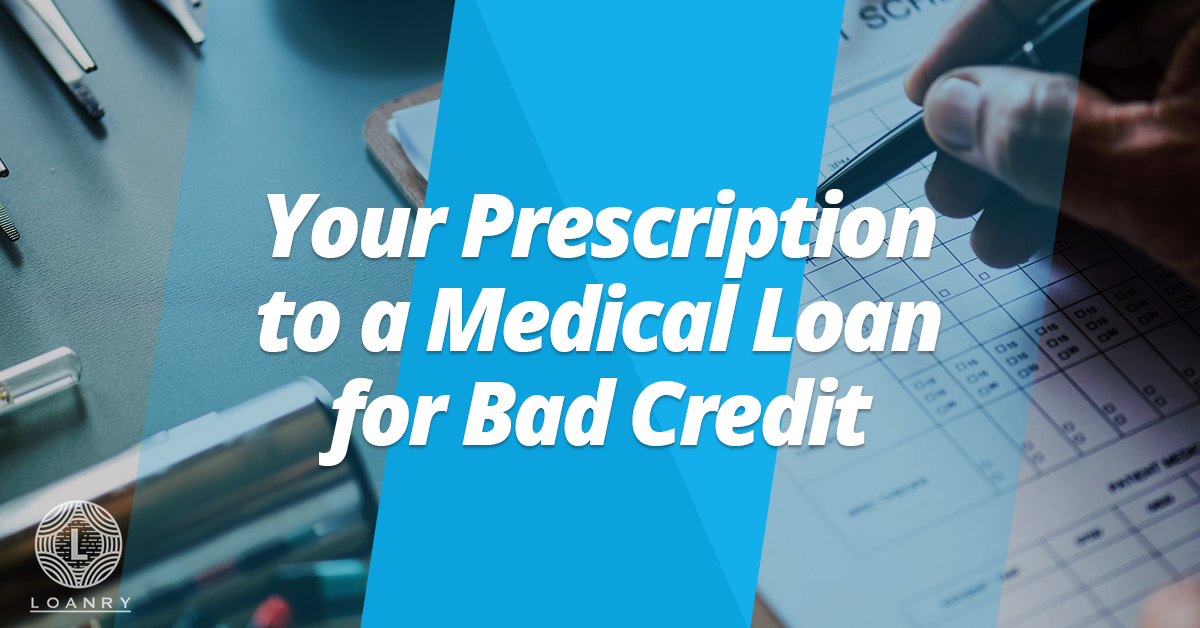 Conclusion: Medical Loan Options for Cosmetic Procedures
Finding medical loan options for cosmetic procedures with bad credit is a possibility as well. Some lenders take chances on those whose credit isn't perfect, so be sure to shop around during your search.
Please feel free to contact us at your convenience to find out more about taking the guesswork out of finding the right financing for your cosmetic procedure. We provide an interactive finance shopping experience designed to deliver customized results to help you find a lender to suit your individual needs and preferences.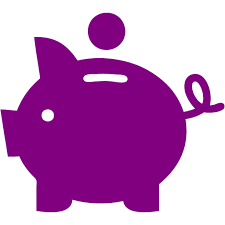 is a contributor and writing professionally creating palatable, actionable content in the realm of finance. Her work has appeared in the Anchorage Daily News, the Ketchikan Daily News, and the Juneau Empire. Marta is frequently published on Loanry® (www.loanry.com) and Cashry® (www.cashry.com) websites as well as a number of other web publications and properties.