Life can change in an instant. One day you're fine, the next – not so much. No one knows when they will get sick or suffer an injury. Even if you have insurance, you may have high deductibles or co-pays. If you don't have health insurance, or you don't have sufficient insurance, the situation is even worse. While you are trying to recuperate, you also have to pay your bills, but your credit isn't good. Fortunately, a medical loan for bad credit exists, and you may prove eligible. These are emergency cash loans for medical bills.
Get a Loan for Medical Bills with Bad Credit?
Even if your credit isn't good, that doesn't mean a loan for medical bills is out of reach. First, find out your exact credit score, so you have a basic idea of your eligibility. You can get this information from one of the three major credit reporting agencies: Equifax, Experian or TransUnion.
If you have a relationship with a bank or credit union, start there. Whether or not your local lender offers you a loan, you should still search online to see if you can get a better rate. The beauty of such online loan shopping is that you can fill out the required forms in just 10 minutes or so, and receive offers from lenders quickly. That helps you make a decision as soon as possible. The offers themselves are not actual loan approvals, but they do let you know the rates you'll pay if you qualify.
As with any loan, you must supply personal information such as your employment and income, bank account details and any outstanding loans or credit balances. You'll need to provide the documentation for this information, such as pay stubs, tax returns or bank statements. You may have to provide your employer's contact information so the lender can verify your employment.
What is a Medical Loan for Bad Credit? 
You're familiar with typical loans, such as those for an education, house or automobile. Just as you might obtain a loan for medical bills for big ticket issues even with bad credit – assuming you will pay higher interest rates – you might also qualify for a medical loan for bad credit.
Just as you might pay off a car over a five-year period, you would do the same for a medical loan for bad credit. If you qualify for a longer-term medical loan for bad credit, you may pay less in interest even though it will take you longer to pay the loan off.
How to Get Medical Loans with Bad Credit 
Even if your credit is bad, don't despair. It is entirely possible to get medical loans for bad credit. The last thing you want to do is have your debt go to a collection agency. That will tarnish your credit rating even further. Instead, consider a medical finance loan, which is a personal loan for paying medical expenses.
If your credit is bad, you will pay a higher interest rate, but you can shop around to get the best rate available. Every lender has its own requirements for financing. Usually, once you are approved you will receive the funds within a week, sometimes within 24 hours. Funds are generally deposited directly into the bank account you provided the lender. Our partner Fiona knows the struggles of finding a good lender, and so do we. This is why Loanry is helping you with your research. If you want to get offers from credible lenders instead of you going to them, fill out this form:
Cost of Medical Procedures
The cost of medical procedures depends on many factors, especially the type of procedure. By shopping around, you may find a qualified doctor who charges less than competitors. When it comes to hospital charges, tax deductible medical finance charges and costs come into play. These include:
Anesthesia
Lab tests
X-rays
CT scans/MRIs
Medications
Operating room charges
Surgical charges
Physician and specialists' fees
The circumstances surrounding your illness or injury plays a role in costs. For example, a person with diabetes or a heart condition might require a different type of surgical procedure than someone with no pre-existing conditions. It is hard to pin down exactly what your bottom line is, because things can happen during the course of the procedure.
Hospitals may offer you a good faith estimate, but the real cost may change radically depending on the outcome. You may also have to deal with lost wages and additional expenses, such as child care. If the hospital is not close to your home, travel expenses occur.
Considerations when Taking out a Medical Loan
When considering loan offers, read the fine print and consider the following:
Fees – Check whether the lender charges a loan origination fee or a prepayment penalty. The former is charged upfront, while the latter means you'll owe additional money if you pay off your loan before the end of the loan term. If you think you can pay off the loan before the end of the term, try to avoid agreements with prepayment penalties.
Annual percentage rate – The APR is the amount of interest you'll pay each year, but it may also include loan origination fees. That APR is your overall money borrowing cost.
Financing Plastic Surgery with Bad Credit

Plastic surgery is an investment in yourself. Whether you want to look younger, or change your appearance with a nose job, eyelid lift or similar procedure, it affects how people relate to you. That investment, however, is often expensive.
Even if you are covered by health insurance, elective cosmetic surgeries require out of pocket payment.
The cost of plastic surgery depends on the procedure. Botox and similar injections are a few hundred dollars per session, while breast enlargement may run to nearly $5,000.  The advantage of an elective procedure such as plastic surgery is that you have time to find the best price. That's not something you can do if you're injured or require emergency treatment.
If you want to improve your appearance via plastic surgery but your credit isn't good, you still have options. The surgeon may offer payment plans, or you can finance the procedure with a credit card. A medical loan is another possibility.
In Conclusion
If your credit score is in the 500 range, you may think you can't obtain medical financing. That is not necessarily the case. You may qualify for a medical loan online, even with a low credit score. Loanry.com matches people shopping for a loan with willing lenders.
If you meet the lending criteria, you can receive a medical loan and avoid dealing with a hospital's or healthcare provider's collection agency. Keep in mind that if your credit score is just 500, you will pay a high interest rate, with an APR starting at approximately 35 percent and heading upwards. However, if you pay your loans on time, your credit score should improve.
A medical problem affects every aspect of your life. You need to spend your time recovering from your illness or injury, not worrying about how you will pay your medical bills. If your credit rating is bad, you have even more on your plate.
Medical financing for bad credit offers a solution, so you can get back on your feet physically, and then financially. There's no question money is important, but it's not nearly as critical as good health.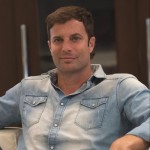 Ethan founded Goalry, Inc in Dec 2016 with the mission to build the world's first and only Financial Goal Mall. One place to reach financial goals and comparison shop for any money matter. Taub invents the IP for the finance stores within the mall, while overseeing various aspects of the company. He also has orchestrated the company's earned media across the finance stores: Accury®, Billry®, Budgetry®, Debtry®, Cashry®, Creditry®,  Loanry®, Taxry® and Wealthry®. This includes over 1200 blogs, 400 videos, thousands of social post and publications that have been featured across the web.