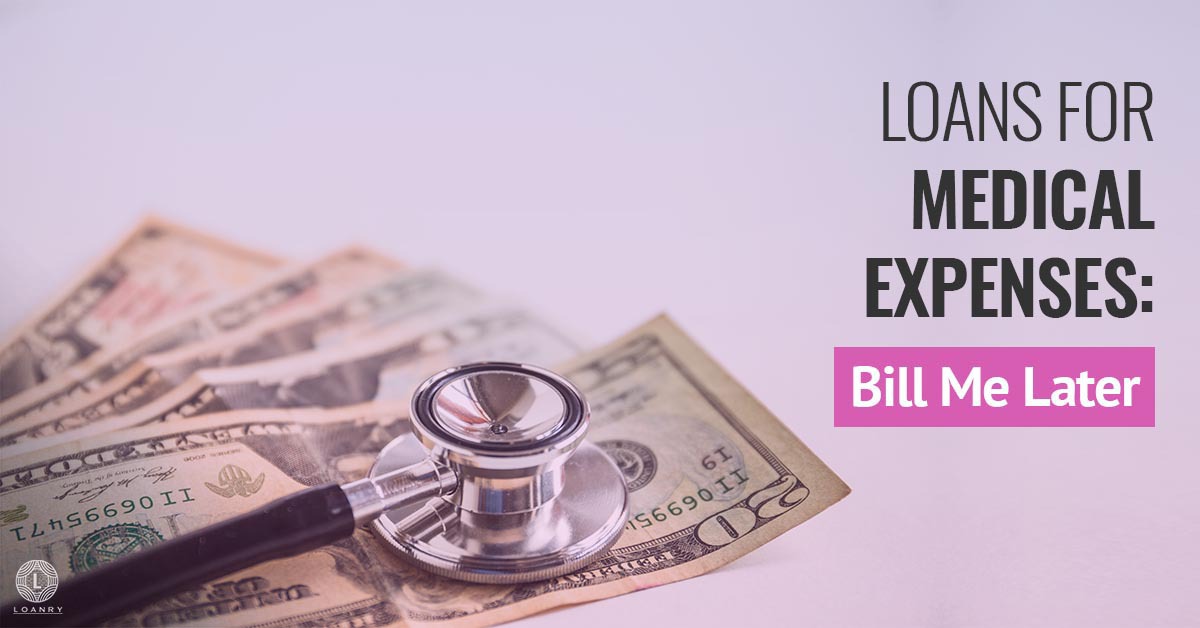 Illness is unpredictable, and you will never be able to know when they will occur. Unfortunately, some sicknesses come with substantial medical expenses that may be beyond what you currently have. Unlike a holiday that you can put off for when you have some money, you have to pay the medical bills. You may need to take loans for medical expenses if you have exhausted all possible avenues. While some people are fortunate enough to have medical insurance, not everyone has it. We will explore loans for medical expenses in more detail below.
What Is A Medical Loan?
A medical loan is any financing you take to pay your medical expenses. You can also take Loans for Medical Expenses to refinance existing debt. You can also pay for medical procedures such as root canals or plastic surgery or even to cover an emergency.
Medical loans are not cheap; you must have a good credit rating to qualify for low rates. You can get medical loans for bad credit, but they are expensive due to the high-interest rates. You should only consider loans for medical expenses when you absolutely have no other option.
You can get an unsecured personal loan, meaning you will not need any collateral. The lender will, however, take a close look at your credit history to determine whether you are creditworthy. Your income may also need to be at a certain level because it shows that you will be able to pay back the loan. You can apply for an unsecured loan online, and as long as you have good credit, the application process is quick and easy. Your bank or credit union can also extend you the financing. Negotiate for fixed rates so that it allows you to budget well.
The other option is to go for a secured personal loan. You will need to put up collateral so that the bank has something they can sell if you are not able to make the payments. You could, for example, put up your home, office equipment, and vehicle, among others as collateral. The main advantage is that you will be able to get more competitive rates. You must ensure you make the payments; otherwise, you will lose your property.
Medical Loan Providers You Can Consider
Lending Club
Lending Club is a peer-to-peer lender that will give you a maximum loan amount of up to $40,000. The minimum amount you can borrow is $1000. The APR rate is in the range of 6.95% to 35.89%. You will need a minimum credit score of 640. The interest rate is fixed, the minimum loan term is three years and a maximum of five. You should typically have your money within three days.
The business model uses investors to fund personal loans. It is available across the U.S and has to date funded over 2.5 million credits. The lending Club will give you a grade which ranges from A to G. the grade will determine the origination fee and the APR rate. You should consider getting a pre-approval, and you also have the option of using a cosigner. Making regular payments will help you improve your credit rating because they send your payment reports to the credit reporting Bureaus.
What you may not like is that in some cases the turnaround time can be quite long. They also charge an origination fee of 1% – 6% of the loan amount. They will deduct the amount before transferring the balance to your account.
Prosper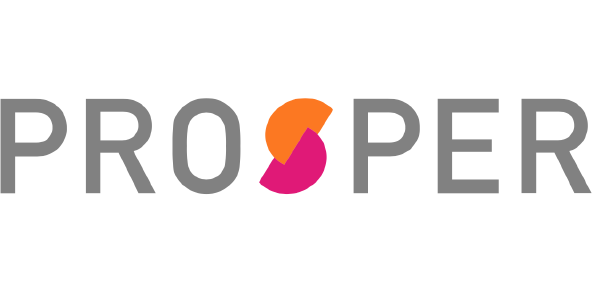 Prosper is another peer-to-peer lender that has managed to disburse Personal Loans of up to 10 billion dollars. Applying for a loan is similar to how you do it online. Investors will then review the application before making the decision. The minimum and maximum loan amounts are $2000 and $40,000, respectively. The APR rate is 6.95% to 35.99%. The interest rate is fixed; the minimum loan term is three years, while the maximum is 5. Turnaround time is between 1 to 3 days.
You will need a credit score of 640, be a permanent US citizen. Those living in North Dakota, Iowa, and West Virginia cannot get a loan through prosper. They will deduct the origination fee before sending the money to your account. To qualify for loans for medical expenses, your Healthcare provider must enroll with prosper and offer financing options. They also have a list of medical providers you can use. They will do a soft credit check, which will not affect your score.
Prosper is very efficient with how it handles loans. You keep track of your loan by logging onto the online account management system. If you decide to make prepayments, they will not charge you any penalties.
What you may not like is the origination fee is a bit high. It is in the range of 2.41% to 5% of the loan amount. They will deduct it before the money gets into your account. Be careful about late payments because you will pay a fee of $15 or 5% of the amount due.
SoFi
SoFi target's recent College graduates who have a decent income, although anyone else can apply. You get loans of up to $100,000, but you will need a credit score of 680. The minimum amount you can borrow is $5000. The APR rate is in the range of 5.99% to 17.66%. The loan repayment term is 2 to 7 years. The turnaround time varies.
They have made the process of applying for loans very easy because you can do everything online. You will communicate with the agents on the phone, and sign the final loan form electronically. If you are new to the program, you qualify for discounted APR. They will deduct the principal and monthly interest automatically from your savings and checking account.
There is no late, prepayment, or origination fees. It also gives you the option of having a co-applicant which will make it easier for you to pay back the loan faster. They have an online calculator that will help you estimate your monthly payments. SoFi is available across the US, but not in Mississippi.
You should be ready for a hard check into your credit history. They will also look at your monthly expenses and how it compares to your income. The process is long, and you will have to wait a little longer before you get your money. They are so stringent that some people have had to wait over 30 days before getting any feedback. It may, therefore, not be the best option for someone who requires an urgent medical loan. However, if you are taking loans for medical expenses such as elective surgeries, then it is a good option.
Even Financial
If the process of comparing personal loans is something you do not look forward to, then Even Financial is an excellent option for you. You must submit your application, and it will do the process of getting the best lender for you. You will, however, have to borrow from the lenders within the Even Financial network.
You can get loans within the range of $1,000 to $100,000. Your credit score needs to be 550 and above, and the loan repayment is 2 to 7 years. The APR range is 3.84% to 35.99%, and the turnaround time will vary. You have the benefit of having access to some of the top-rated lenders. There are no hidden or upfront costs.
What you may not like is that there is a limit to the number of providers you can access, since they have to be on there Even Financial network.
Upstart
You will need to have a  credit score of 620. The APR rate is 7.69% -35.99%. The minimum and maximum loan amounts are $1,000 and $50,000.
Upstart is excellent for any borrower who is new to credit. The lender will also look at other factors such as employment and your educational background. The turnaround time is quick, but you need to watch out for the origination and late fees. It is also an unsecured loan, and you cannot cosign.
Avant
To qualify for Avant,   you need a credit score of 580 and above. The APR rate is. 9.95%-35.99%. The loan amounts are in the range of $2,000 – $35,000. It provides a good option for anyone who has a low credit score and income. You also have refinancing options, and there are no prepayment fees. What you may not like is that you cannot cosign or get a secured loan option. You will also not be able to use it for debt consolidation, as it does not offer direct payments to creditor's service
Lightstream
To qualify for Lightstream, you need a minimum credit score of 660. The APR rate is. 5.49%-17.29%. The loan amounts are $5,000-$100,000. The high maximum quantity makes it a convenient option for loans for medical expenses that are high. You can also use it for the purpose of consolidating your medical debts. It, however, does not offer pre-qualification on its website, and you have to have several years of credit history to show the lenders.
What You Should Consider When Shopping For A Medical Loan
Pay attention to the following factors when you are shopping around for medical finance. Approach more than one lender so that you only go for the one who gives you the most benefits.
Annual Percentage Rates
The Annual Percentage Rate (APR) is the exact representation of the actual cost of borrowing. It is the sum of the amount you borrow, fees, and interest. The APR on most personal loans will be in the range of 6% to 36%. To qualify for low rates, you need strong credit.
Fixed or Variable Rates
You have the option of fixed or variable rates. Fixed rates mean that the interest and the amount you pay monthly remain the same. Variable rates, on the other hand, will depend on how the market situation currently is. The amount you pay every month will therefore fluctuate. You may, therefore, pay more or less every other month. Fixed rates are better because you know exactly how much you will be paying. You will not worry that the rates may rise within the repayment period.
Origination Fees
Some lenders may require that you pay a one-time origination fee to go towards the processing of the loan. It could range from 1% to 6% and will impact on the overall APR cost. Depending on your lender, you may get the origination fee back, in a sense, as they will subtract it from the loan proceeds.
Loan Term
Long-term refers to the repayment period. It will have an impact on how much you pay every month. The longer the repayment time, the higher the overall interest you will end up paying. Choosing the repayment period will depend on your budget. Many online calculators will help you calculate how much you will need to pay every month.
How Fast You Get the Loan
Emergencies require that you look for a loan that you can get almost immediately. You will get lenders who can give you the money within a day or two while others can take up to a week. It will mostly depend on the checks they will need to do, including looking at your credit history and income.
Pre-Approval
It can be very frustrating to go through the process of applying for a loan only for the lender to reject you in the end. Some lenders will make the process easy by doing a pre-approval. Take the time to fill in the necessary forms. It saves you valuable time because you know upfront whether you have any chance. The pre-approval may be as easy as filling an online form. It will give the lender sufficient information on whether or not you qualify.
Credit Score
There are certain factors that lenders will look at before extending the loans for medical expenses to you. One such eligibility criteria are whether or not you have a good credit score. It will also determine the type of interest rate the lender will charge you.
Advantages and Disadvantages of Medical Loans
There are several advantages and disadvantages you need to be aware of when applying for loans for medical expenses. We will look at them in more detail below.
Advantages of Medical Loans
The main advantage of taking loans for medical expenses is that you get access to quick funding to pay your medical costs. Depending on the lender you decide to work with,  you can have the money in your hands within a day or two.
Loans for medical bills are not a cheaper option when you compare them to using your credit card to pay your medical debts. With a good credit history, you can get rates as low as 6%. You, therefore, pay less interest then what you would spend on your credit cards.
Disadvantages
While very convenient, loans for medical expenses are an expensive option, especially for anyone who has bad credit ratings. The interest rate will be high, and if you spread the payments over a longer period, you will end up paying a very high amount.
Medical Loans for Bad Credit
Loans for medical expenses may not be avoidable no matter how bad your credit score is. Your inability to pay debts does not matter when it comes to illness and seeking treatment. Those with bad credit can qualify for loans, but you will end up paying very high-interest rates. The lender is taking a risk by giving you money, with the knowledge that you may not be able to make the payments. They, therefore, buffer themselves against too much loss by charging the higher rates.
You must work towards improving your credit score so that you can renegotiate the loan terms. Peer-to-peer or marketplace lending is a fantastic option for anyone who has bad credit.
Tips to navigate financial debt when facing medical financing with bad credit challenges.#medicalloan #loanry #finance #personalloanhttps://t.co/Ptw5JGOgfQ pic.twitter.com/IsghMMVmui

— Loanry.com | Loan Shop ? (@LoanryStore) 22. јун 2019.
Is It A Good Idea To Take Personal Loans For Medical Expenses?
Loans for medical expenses are a legitimate way of taking care of your medical needs. There are many advantages as we have already highlighted above. Before taking a loan, exhaust all the other options, so that you do not deal with the high-interest rate, and extended repayment terms.
Alternatives to Taking Medical Loans?
There are several other alternatives you can consider before you opt for loans for medical expenses. Such include:-
Medical Bill Advocates
Medical bill advocates offer various services such as Bill verification, negotiating lower payments, talking to the insurance companies to give you higher coverage among others. They will charge you a fee, but they can save you quite a bit of money.
Negotiating With the Medical Providers
You can try and negotiate with the medical provider for more flexible terms. It can be difficult, but you may be lucky enough to get a discount. You can also ask for affordable payment terms.
Charity Programs
Some organizations offer financial help to anyone who is undergoing a medical crisis. They are normally non-profit, but you will need to prove that you need the assistance.
Credit Cards
Using your credit card to pay your medical debts will depend on how much you have on the card. Take advantage of cashback cards so that you eventually get your money back. Apply for those with 0% introductory annual percentage rates which will give you a 6 to 18 month interest-free grace period. You must be sure that you can pay back the money within the allotted time frame; otherwise, you will pay very high-interest rates.
Medical Credit Cards
Medical credit cards allow you to get financing without paying interest on your debt. You get 0% APR for 6 to 18 months, but you must make your payments on time. Have proof of a steady source of money to show that you can meet your payment obligations. You should also note that some medical providers will not accept medical credit cards.
401 k
If your employer has availed the 401 k retirement savings accounts to you, you can borrow money from here. The advantage is you will not need a credit check since you are technically borrowing the money from yourself. You also do not pay any interest, and the repayment term can go up to five years. However, if for some reason you stop working for the employer, you must pay back the money within 60 days. You do it to avoid the penalty for withdrawing before your retirement age.
Dos and Don'ts of Applying For Personal Loans for Medical Expenses
Personal loans will give you access to quick money, but there are certain things you need to take into consideration. We will look at some do's and don'ts when applying for such loans.
Do Not Borrow Money from Family or Friends
We have all heard the mantra 'money, and friendship does not mix.' If for some reason, you are not able to pay back the loans for medical expenses, you could end up damaging your relationships.
Do Not Borrow from Unofficial Lenders
Be careful about who you approach for your loans for medical expenses. You must establish that you are working with an official lender. Borrowing from shadowy characters that front as financiers can get you into a lot of problems.
Do Not Agree to Unfavorable Terms
When you are negotiating for your loans for medical expenses, check whether the bank offers fixed or variable rates. The latter is the best because you know from the outset how much you will pay, thereby allowing you to budget accordingly.
Also, check that the origination fees are not too high. Some will even deduct the amount before the money gets into your account, thus making it very inconvenient if they take a large chunk of the money.
Do Not Sign Anything Without Understanding the Fine Print
Ignorance is no defense, saying you did not understand the terms of the agreement does not preclude you from paying back the money. You must, therefore, read the fine print thoroughly. If you are taking a large sum, get a financial expert or lawyer to go over the documents with you.
You Must Not Settle For the First Lender You Come Across
It does not mean that since you have been with a particular bank, it should be the first and only option you consider. Look around for the right lender when applying for loans for medical expenses. They may not give you the best rates or payment flexibility. Shop around and compare what each lender is offering you before making the final choice.
Be Careful About Marketing Language
Lenders will promise a lot when they are trying to rope you in. They may, however, not be able to live up to the promises. In some cases, what they offer may end up costing you more than you anticipated.
Check Your Credit Score
Make sure you keep track of your credit score. The right lender should forward your payment history to the Credit Bureaus to improve your credit rating.
Pay Attention to the Penalties
You may face specific penalties that will impact on the overall cost of the loan. Some lenders will, for instance, charge prepayment fees, so make sure you look at the documents carefully.
Be Careful About Who You Co-Sign
Co-signing means that you put someone else at financial risk if you are not able to pay back the loan. You may end up damaging personal relationships if the lender goes after the cosigner.
Final Thoughts
Loan for medical bills are an excellent way of settling expenses that may arise out of illness. You can also consolidate your medical debts, and pay them off at once using the medical loan. You must be careful about the lender you opt for. Take notice of things such as the APR, credit score requirements, loan repayment, and any fees that you will need to pay. Like any other loan, make sure that you make your payments on time. Not doing so will impact on your credit score. The next time you need financing, you may find that it is incredibly challenging because of the credit history.
About the Author – jamie a