Medical Loan No Credit Check: Get A Check Up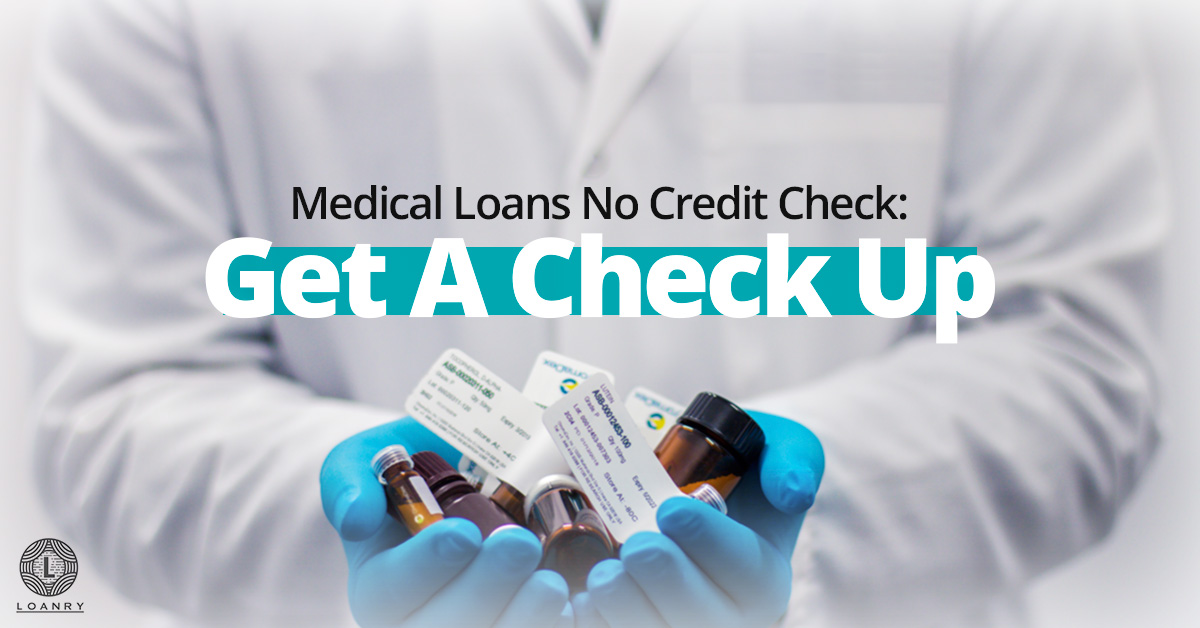 We all get sick or injured at some points in our lives. Many of us resist the need to visit a doctor due to finances. There is no need to avoid a visit to the clinic or hospital when needed. Lenders provide many options for medical loans. There are many for bad credit or just medical financing when needed.
There is help out there
The medical bills seem to pile up faster than dirty laundry at times. So what can be done when you really need to be seen by a physician? For starters, Get a check up routinely. You know that that will prevent any big issues, hopefully before they start. Do not sit back and wait until you are so sick that it takes longer to recuperate than it would have. That will only create a worse financial situation.
You will miss work, have a smaller paycheck due to that and this will make it more difficult to pay your monthly bills. You can get a loan for medical bills. Maybe you are one of many that has visited the clinic or hospital and now have that mountain of medical bills due and no way to pay them without cutting yourself short on other payments that need to be made. There is help out there for those that fall into either one of these categories.
Searching for and finding an online medical loan is not as difficult as one would think. These online loans for medical bills also serve those with bad credit.
Online Medical Loans
You will find that interest rates are higher for those with bad credit. Although these lenders do not shy away due to a poor credit situation. These loans will give you the amount you need to pay for a procedure and allow repayment over time. Medical loans for bad credit are available.
Situations happen quickly in life, causing financial strain on many. At times this financial strain is going to cause a drastic dip in your credit rating. Keep in mind that these loans will still require the same personal information as a bank would. The online loan process can be much faster though. However, obtaining an online loan for medical expenses is better than having the bills go to collection. Do not be one of those people that suffer with severe pain. Even when you have a toothache, you need to be seen and have that fixed. Dental expenses are considered as medical costs.
Types of loans for Medical Bills
Even with online loans, there are different options available.

A secured loan requires that the borrower has something of collateral. This is generally the borrower's car, house or possible other items like Certificates of Deposit.
An unsecured loan for medical bills is generally for those who have built up a long standing trust with their bank. However, there are some online loans available as unsecured. You may need to search through the web to locate one you trust, or find one option through a suggestive site.
Many people will think that if they use their credit cards, this will be the remedy needed. However, the interest rate can increase, there are generally limits on your credit card.  The repayment on credit cards is likely to be a shorter amount of time than obtaining a medical loan would be. This would mean that you are still in a financial strain even though you relied on the plastic to take care of it. This is not suggested. Many medical finance options are available for bad credit. We all need help paying for medical bills. Medical loans with no credit check is what you need to research.
Marketplace lenders will show you a slew of possible loans you can obtain for medical financing.
Home Equity loans are a useful source to turn to when needed. These loans are based on the equity that is built up in your home at the time you apply. Having the property evaluated is almost as good as an online credit report, except this is for the property you may choose to use as an equity loan.
You may also have access through your employer, to your 401k plan. When borrowing from this, there is no interest rate, however, you do need to pay it back.
A medical loan is simply a personal loan that is obtained to pay medical bills. Depending on the type of procedure you want or need done, you may have to do some fine negotiating. Doing your research will enable you to find the best rate, longer payback term that fits your budget. You will see that there are many that are willing to give medical loans no credit check.
We do highly caution about the predatory lenders out there. Predatory lenders feed on the weak, especially when they need it the most. These lenders do more of a payday loan scheme and obtain an extremely high interest rate. Do not go through one of these predatory lenders for monies to handle medical financing. They might seem like a quick option, but tend to create more issues for the borrower. This type of high interest along with the principal payment can put you into financial ruin. You end up having to get another loan to pay off the first, then another and so on.
Installment loans can be ideal for medical bills. You can use an installment loan as a medical loan for bad credit, or medical loans no credit check. An installment loan is available through the best lenders. They have a lower payment each month and for longer terms. These are the types that will generally help those that are stuck in a financial bind.
Of course, many healthcare facilities will offer a monthly payment plan also. Sometimes, however, these facilities demand payment before the medical procedure is done. When you know that you will be needing dental work in the future, talk with the dental office, and arrange a yearly plan with the dentist.
This type of medical loans no credit check for dental expenses will also cover if your child needs braces. It is a much easier option than coming up with the total amount for the braces.
Cosmetic surgery does have the possibility of cosmetic surgery medical loans. These may be more difficult to find though. Insurance is usually not an option for elective medical surgeries. So where do you go for cosmetic expenses? Medical loans no credit check can cover this elective. You also have the options of a home equity loan, medical credit financing cards or regular credit cards, if you do not have savings for this choice of surgery.
Weight loss procedures may not all be covered by your health insurance. The physician may deem that it is medically necessary, which may get it covered. But, this surgery too is oftentimes considered an elective surgery.
Insurance companies also are hesitant about covering laser or Lasik surgery. The logic is that you can see wearing the glasses, that they do pay for. There are times when this surgery is needed and will be covered in order to regain some eyesight.
Help for your back
When you feel like you have the weight of the world on your shoulders, you are so tensed up you cannot rest. Maybe you have been in an accident or are dealing with Scoliosis or another spinal condition. Insurance will cover an up to amount of appointments for you. What about after? Yes, medical loans no credit check will allow you to make payments monthly while you have your chiropractor continue helping you.
Tax Time is not a time to dread
When you have medical bills or medical financing, you should be one that looks forward to tax time each year. Dependent on your income, many medical expenses are tax deductible. Keep all medical receipts and check to see if you qualify for more than a medical deduction. You may be able to recoup some other medical expenses also. Some of the fees include:
Long Term care for a family member
Hospital Fees
Medical devices and equipment
Prescription Drugs
Dental fees
Addiction Treatment
Transportation fees
Prescribed massage therapy
Health insurance fees
Also, be careful to screen the possible deductions and those that are not allowed.
The Medical Loan
There are emergency situations medically that are very expensive. There is a good chance that your health insurance provider does not cover the entire cost. Procedures such as organ transplants due to failure do definitely qualify as a medical procedure. Medical loans no credit check is ideal for those going through a medical emergency with no money.
Dental care loans and some cosmetic surgery may qualify, but be sure to check before proceeding with any procedure. The average person will end up with a cavity, or needing a root canal procedure. Even when it is time to get dentures, there is elevated costs included. Dental surgery is not an inexpensive procedure and many fail to save for this type of need. Before you are fitted for dentures, you will need to have a tooth or two removed possibly. On top of x-rays, surgery, fittings and all else the dental bill and the expenses could amount to more than what you have saved. Medical loans with no credit check for dental work is a viable option for many.
Medical finance does help with the unsuspected issues that arise. Having this option not only relieves the stress and gives peace of mind, but will also prevent you from having to beg for money from money friends and family members.
There are many credible lenders available online. Then there are also those who prey on people who have bad credit, but seriously need the financial help for medical purposes. You need to search and research to find the credible lenders and to keep the wolves at bay and out of your wallet.
Emergency care and urgent care do differ slightly. The emergency is more for the life-threatening situations. Yes, some cases handled by urgent care can take a turn for the worse and cause the patient to be taken to emergency quarters quickly. For these circumstances, there is online medical loans and support to assist you. Your bad credit does not have to stop you from getting the care you need.
Emergency Medical Expenses
Most families do have some money saved up. However, few are likely to have enough money saved to pay for an emergency procedure. Procedures such as the need for immediate surgery, Cardiovascular procedures, intense body damage or even disease that threatens the life of a patient is considered an emergency. Very seldom does the patient or the patient's family have the amount needed to remedy the bills. If the situation happens quickly, such as an accident, there will likely be transportation costs also associated with the bills. Healthcare insurance does not always pay for these cases of transportation. I learned years ago that my insurance did not cover ambulance or helicopter charges. I had an extreme bill I had to pay.
When it comes to expenses, pharmacy costs, therapy, copays and deductibles are not always covered.
Flex Spending Accounts
This is another option through many employers. It is basically a savings type account held by the employer. This would allow you to place a certain percentage or amount of your paycheck into this account each pay period. Some of these elective surgeries could be paid through this account.
Healthcare Credit Card
Many of our leading lenders and healthcare companies have begun to issue health care credit cards. These are designed with one purpose in mind, that is to help you when you are facing major medical expenses. These cards come with a low interest percentage, and many of the many major health facilities accept these cards. Unfortunately, many of these companies are a for profit business, and rely on their card holders to be unable to pay.
When they began issuing these healthcare credit cards, there were many who thought it was a great idea and thought that they would have no problems paying. Many of these accounts have gone on to the collection agencies now. This will cause you to face extreme finance charges when you are unable to pay the credit payments. Simply stated, health care credit card options provide us with an option of paying for the medical services we require, but can stick us into a financial mess in the end.
Is it important to know the options?
Imagine rushing to the hospital after receiving a call that your parent is there. They need an immediate surgery but have no money, what do you do? Seems quite obvious correct? Yes, it is, unless of course you know you have no savings in the bank, and insurance will not cover all of the expense. This is the time to have the ability for a medical finance option. Get that loan you need to save your parent. Obtaining the loan will reduce the stress on the financial side so you can focus on helping your parent. Whether it is long term care they need, weekly therapy, an abundance of medication. Be there and be prepared.
It may seem silly to some, but many of us have already been there. Take our advice, research loans online for medical expenses. Visit with your banker and see how you stand if you were to need an emergency medical loan. This option of medical loans no credit check, or medical loans for bad credit will lift the burden for family and friends. Borrowing from friends tends to cause a rift in the friendship if it is not paid back immediately.
Keep in mind that medical loans no credit check should be used strictly as needed. There is still repayments to be made. If your income does not allow for another monthly payment it could put you in a bind. Find a way to consolidate the medical bills into one account and find the medical expense loan based on the total. It may very well help to research before you need it, so that if the time ever comes you are better prepared.
Conclusion – Medical Loan No Credit Check
Don't wait until it is too late and you are so stressed that you are willing to settle for anything. Remember there are predatory lenders that are able to eat us for dinner. This is not a case you want to deal with after facing a medical emergency. Do not put the burden on your children, or if you are an adult, do not put the burden on your parents.
Always remember that everyone has financial problems at times. Finding medical loans no credit check for bad credit is possible. Just do the research and do not fall for a predatory lender.
"It is very expensive to give bad medical care to poor people in a rich country." Paul Farmer. This quote is very intriguing to me. Shall we give good medical care to the rich in a poor country? I would much rather see that all people are treated with good medical care, no matter if they are rich or poor. Be thankful that there are companies who do not hesitate to lend medical loans no credit check to those with rougher credit. Even those people deserve the assistance when needed. How could anyone tell someone that they can not get the medical care they need because they do not have the funds to pay immediately?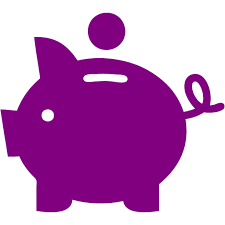 Lisa D
( Loanry® Finance Contributor )
Lisa has practiced primarily in two fields, law and libraries, and has conducted research and written necessary papers for both disciplines. She has studied social sciences, languages, and computers. She also writes for various personal finance blogs and shares a passion for teaching consumers how to budget and save money.