There are many advantages associated with renting. For example, you don't have to think about how wear and tear impacts the value of your home or apartment. Another advantage is that you don't have to go through the difficult process of selling a home to move. However, despite the many advantages of renting, many people have a hard time overlooking the fact that paying rent doesn't allow to build equity for a property. Due the lack of return associated with renting, many people strive to save as much money on their rent. Here are a few tips for frugal living that will help you save on your rent.
How Can I Save Money By Paying Rent?
One way you can save money by paying rent is renting a house that's for sale. While homeowners are waiting for their home to sell, many will allow people to rent the home for cheap and with no lease. The catch is that you have to keep the home looking presentable at all times. This will make showings to real estate agents easy. When there's a sale, keeping the house presentable at all times will also make it easier to move out at short notice.
Another way you can save on your rent is becoming a house sitter. In general, house sitting jobs tend to be short-term. However, some gigs can last for months. Usually, when house sitting, you only have to spend money on the utilities. Therefore, you can save a significant amount of money by house sitting. However, you should keep in mind that you will constantly need to be looking for your next house sitting job before your time with the current gig runs out. Also, you probably won't be able to bring much of your possessions to the house.
How Can I Pay Less Rent?
You can pay less rent by getting a roommate. In fact, getting a roommate is the best way to cut your rent in half or three ways. You can use websites like Roommates.com to find the right roommate for you. However, before you get a roommate, you should ensure that getting a roommate is fine with your landlord. You should also spell out the arrangement clearly to reduce the likelihood of conflict.
Tips for Saving Money on Utilities
After cutting down on the cost of your rent, you should take these tips into consideration to save money on utilities.
Use dryer balls – To decrease the amount of time it takes for your clothes to dry, you should use dryer balls, which are inexpensive wool balls. Another advantage of dryer balls is that they permit you to skip fabric softener. Not having to purchase fabric softener will save you more money. Aluminum foil is an alternative to dryer balls.
Wash clothes on cold – Whenever possible, you should use cold water to wash your clothes. Cold water uses up less energy, saving you money.
Replace light bulbs – If you don't currently have LED bulbs or compact fluorescent lights, you should replace your light bulbs as they burn out with either type of light bulbs. Both LED and CFL bulbs are much cheaper than they were in the past.
Adjust your thermostat – You should adjust your thermostat up or down a few degrees to save a few hundred dollars every year. This tip is particularly useful if you use electric heat in your home.
Renting a Room to Save Money
If you're single, you may not need to rent out an entire apartment or home on your own. You should consider renting a room instead. Not only does renting a room tend to be cheaper, but it is also typically more simple. Generally, all the utilities are incorporated in the rent.
One of the best places to look for a room. If you don't like the idea of living closely with other people, you should look for a room that possesses a private entrance and a bathroom.
Can You Negotiate Rent?
Negotiating is a great way to save on your rent. Many people make the mistake of simply accepting what their landlord asks them to pay. One way you can negotiate is by offering to pay rent several months in advance for a lower rate. Other things you can put on the table include an extended lease, a promise of no dogs, cats, or other pets, a promise not to smoke indoors, a 90-day extended termination notice instead of 30-day, and giving up your parking space.
How Much Should I Spend on Rent?
In general, you should spend about 30 percent of your monthly income on rent. For example, if you're making $3,000 per month, your monthly rent should be about $1,000. You can also calculate the amount of money you should spend on rent by dividing your yearly income by 40.
However, you should keep any debts like student loans, personal installment loans, moving loans, or loans from short term loan lenders that you have in mind. For example, if you have student loans, you should take your student loan payments into consideration. The cost of your rent along with the cost of your monthly debt payments should not exceed about 50 percent of your income. Unfortunately, if you have high student loan payments, you won't have much money for rent. Consider refinancing your student loans so that you can reduce your debt payments and better afford your rent. You can refinance your student loans for a lower interest rate or a longer term.
Conclusion
Just about everyone wishes they could spend less of their monthly income on rent. Fortunately, saving a decent amount of money on your rent isn't as difficult as it sounds. If you need help paying rent, you should take the tips discussed above into consideration to reduce the cost of your rent significantly. For more information about how to live frugally and save on your rent, don't hesitate to contact us.

Junou M minored in Finance for her Bachelor's Degree from the University of Central Florida. She has completed over 250 orders about finance for both private clients and marketing companies. Therefore, she has the experience and knowledge necessary to complete articles on the topic of finance. In her 10+ years of experience as a freelance writer, she has completed thousands of articles and is frequently published on Loanry® (www.loanry.com) and Cashry® (www.cashry.com).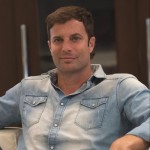 Ethan founded Goalry, Inc in Dec 2016 with the mission to build the world's first and only Financial Goal Mall. One place to reach financial goals and comparison shop for any money matter. Taub invents the IP for the finance stores within the mall, while overseeing various aspects of the company. He also has orchestrated the company's earned media across the finance stores: Accury®, Billry®, Budgetry®, Debtry®, Cashry®, Creditry®,  Loanry®, Taxry® and Wealthry®. This includes over 1200 blogs, 400 videos, thousands of social post and publications that have been featured across the web.