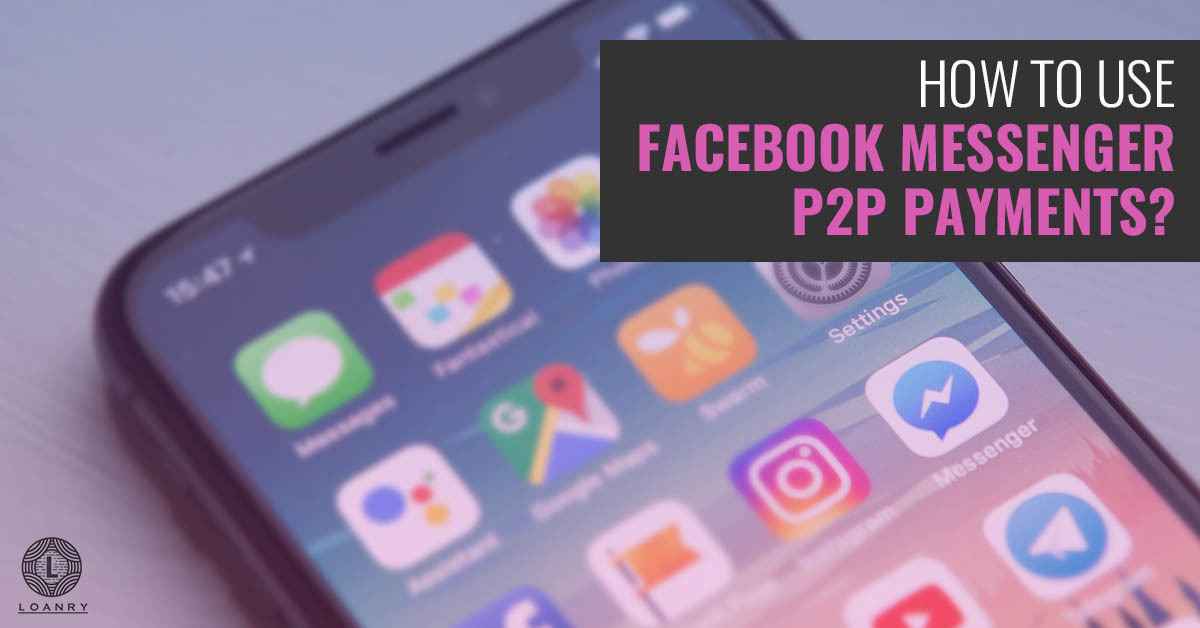 Facebook Messenger P2P Payments are part of the increasing need where millennials are leveraging mobile devices in order to make small payments to each other. Facebook now brings person-to-person payments to its Messenger application.
What Are P2P Payments?
If you want to get technical, every payment can be a P2P payment since every payment involves two parties where one person pays another. However, P2P payments have been popular due to apps such as PayPal, Venmo, and Square Cash. Social networks like Snapchat and Facebook have also gotten into this, along with traditional financial players.
Peer to Peer (P2P) Payments Definition
Peer to Peer (P2P) payments is a mechanism through which the user can transfer funds from his bank account to another individual's account via the digital medium i.e. Internet or a mobile device.
P2P payments work by a person creating an account with a P2P solution and linking up a card so they are set to go. The next time you want to borrow $20 from a friend or split a tab, you can do so by transferring funds in just a click.
How to Pay Friends with Facebook Pay
Following the instructions is easy to set up your preferred payment method and to start sending money to your friends through Facebook Pay It is pretty straightforward. With Facebook Pay, you can make payments through various apps including Facebook, Messinger, Instagram, and WhatsApp.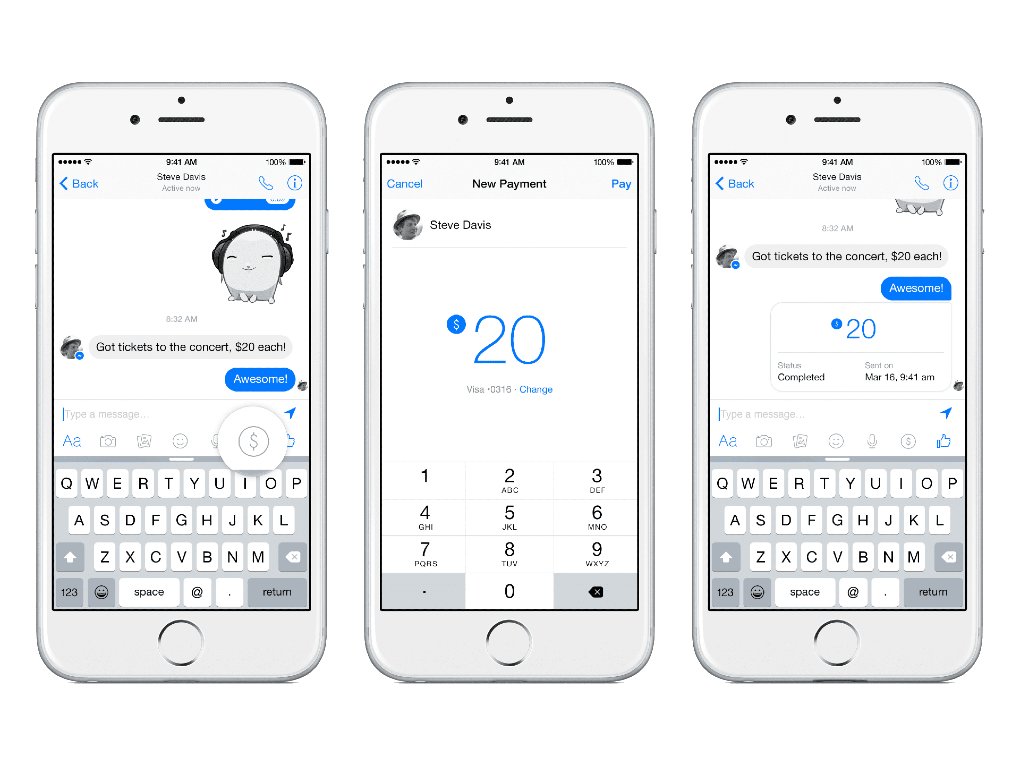 Add a Payment Method
There are several different payment method options for Facebook
as a whole but only a U.S. debit card will work for Facebook payments currently. PayPal and credit cards can be added later. Both you and your friend you want to send the money to must have a Facebook account, live in the U.S., be 18 years old, have a MasterCard or Visa debit card, have your preferred currency set to U.S. dollars, and not be disabled form sending or receiving money on Facebook.
There are two ways to add a payment method, either by using the mobile app or on the computer.
If you are on the mobile app, tap on the three horizontal lines in the bottom menu. Select Settings and Privacy then select Settings from the menu. Tap on Payments and select Facebook Pay. Then select Add payments. You can also optionally add a PIN that you enter when you want to send money. In that way, you can review the transaction before it's sent. This provides more security.
If you are on the computer, the process is similar. You will want to click on Settings from the dropdown menu and then click Payments. From there, click Account Settings and Add Payment Method. Enter in your card details and click Save. Once you have added your payment method, you will see it listed when you click on Payment Methods.
Open a Chat and Tap Payments
Once you have added a payment method, it's easy to send money to a friend securely and safely through the Messenger app or on your desktop when you are logged in to Facebook.com, as well as other apps included in Facebook Pay. Payments won't be stored by Facebook and will go straight to the recipient's bank account associated with their own debit card. You won't be charged a fee for either sending or receiving money. Money is sent right away but it can take three to five business days before the payment will show up in your friend's bank account.
Mobile Device
If you are on a mobile device, open the Facebook Messenger app and open a chat with the person you want to pay. You can either open an existing chat or you can use the compose button and type in your friend's name. Tap the blue plus sign button that shows in the menu at the bottom of the screen. Then tap Payments. Enter the amount you want to pay. You can add a note about what it's for and then tap Pay.
If you are on Facebook.com then open a new or existing chat with the friend you want to pay with the messenger button. Click on the dollar sign in the bottom menu in the chat box. Enter the amount you want to pay and your optional note and click Pay.
If you make a mistake and send the wrong amount, you don't have any time to undo it. Instead, there are two options to fix the mistake. If the recipient didn't accept the payment yet, send a message asking them to decline it. Payment is automatically canceled if the recipient doesn't accept it within seven days of being sent. If the recipient has accepted the payment, message him or her and ask to have them send the difference or sum back to you.
Prevent mistakes with payments by adding a PIN and leaving it turned on. The PIN feature can be used from the mobile app and isn't available on the web version.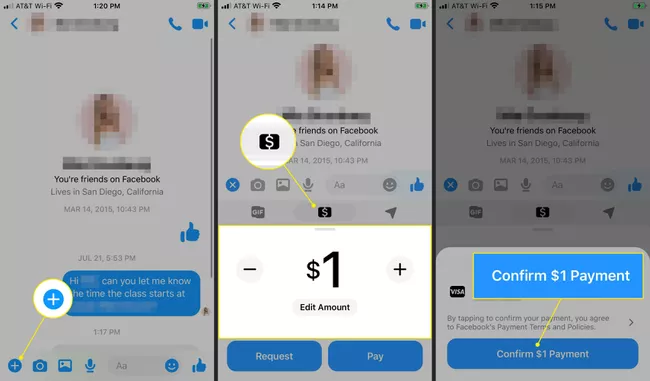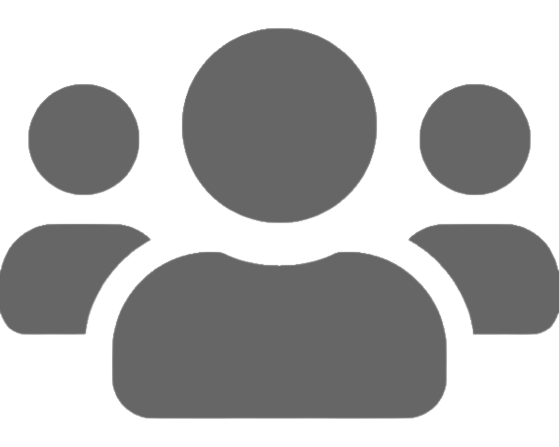 Request or Send Money to Multiple Friends
You can send payments to individual friends but you can also make it possible for multiple members of a Facebook group. You will receive a chat request to make a payment if a group member requests payment from you or other members. If you are the group member that is handling the payment, you can send your request for payment to everyone in the group by opening the group chat or starting a new one and following the same instructions for sending money to individual friends.
Before you enter the amount requested for payment, you will be shown a list of the group members who are part of the group. If you only want to include specific friends in the payment, just add a checkmark beside those friends. You can include yourself if you are chipping in to the pay the same amount as everyone else in the group. Facebook also lets you decide whether you want to enter a specific amount request to everyone or a total sum amount that will then be divided amongst everyone. Once you have made the request, the group chat will display the names of those who have already made the payments so it's easy to keep track.
Benefits of Facebook Messenger P2P Payments
Facebook Messenger P2P Payments helps keep Facebook users on the platform and adds value. It also opens the door to promotion and loyalty capabilities for advertisers. There is already stiff competition in the payments space, which include Venmo, Snapchat, and several banks. Up until the rollout of Facebook Messenger P2P Payments, Facebook users would, for example, communicate on the site about tickets to a concert but then have to go to another site to exchange money in order to purchase the tickets. With this new feature, Facebook users can stay on the site.
Currently, the strategy is only limited to P2P payments but it can also open a door to wider payment strategies for Facebook when mobile payments are growing.
Security of Facebook Messenger P2P Payments
Facebook already processes more than one million transactions daily on the site and knows that security of P2P payments is a huge concern when it comes to digital money. To manage concerns, Facebook has highlighted the use of secure systems that will encrypt the connection between users and Facebook, as well as card information. The company says that it uses layers of hardware and software protection and the payment system is kept in a secure environment that is separate from other parts of the social network.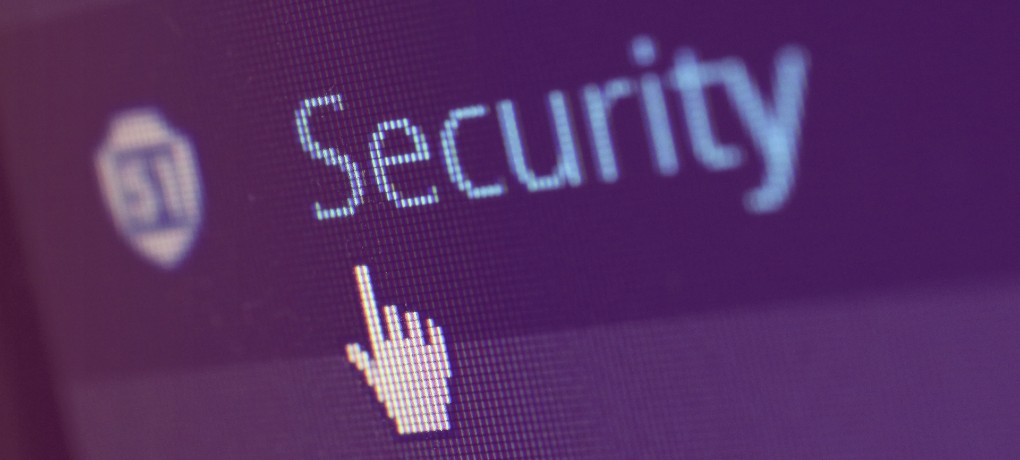 A team of anti-fraud specialists also monitor for suspicious purchase activity in order to keep accounts safe. An option for iPhone and iPad users who want additional security involves the use of Face ID or Touch ID available on the device itself.
Ways to Keep Finances Safe on Facebook
If you are going to be using Facebook Messenger P2P payments or the social platform for managing your money, there are some tips you need to consider. A password helps keep your financial information secure. When you have a successful transaction, you will see the password or PIN options for future transactions. You always want to keep this secure. Don't let the new functionality make it easier for hackers and scammers.
You should think about if a friend requests money out of the blue without prior discussion. A person's messenger account can be hacked. So you want to make sure you are communicating with the right person and they should know when to expect payment. Remember to not share personal details with anyone you don't know. When you want to exchange personal information with a trusted friend, use a different platform or app so information can't be compromised by any single website or app.
Advantages of Using P2P Payments
The main advantage of using P2P payments is that they are easy to use, convenient, and quick. Transferring funds from one person to another can be done with just a click of a button. Another advantage is the cost involved. Unlike many other payment solutions, P2P payments are between two parties. This means you don't have to pay for expensive processing, service, or transaction fees. Many solutions don't even charge users when they receive the money.
For the most part, payments are secure since they are encrypted and there are fraud monitoring capabilities. Man platforms are also beginning to use extra security features. They will send notifications for every transaction so it's easy to stay on top of any fraud.
Risks of Using P2P Payments
Even with so many advantages, there are still risks associated with using P2P payments. Refunds can be difficult and possibly nonexistent since there isn't a middleman involved. Even if payments are immediate, transactions can still take up to three business days to show up in the account. There can be a lot of human error involved, such as sending money to the wrong email address. The biggest concern with P2P payments is with fraud and security.
While P2P payments are secured, this doesn't mean that they are infallible. If companies aren't taking the right precautions against fraud, they will be charged with fines. Companies do need to stay ahead of fraudsters but there are still some risks. If you have your bank account connected to your account, instead of just a credit card, then you could be putting your personal data in danger.
Mobile Payments App Adoption by Country
Why Use Mobile Payments?
Mobile payments are some of the most convenient ways to pay. Especially since smartphones are owned by a large percentage of Americans and seem to always be in reach. Mobile payments serve as a natural extension of daily tasks. They are already done on a smartphone, from updating social media accounts to checking the weather. If you put payments in your hand as well, it's even more convenient than before.
Mobile payments will allow fully digitized financial transactions. Since consumer payments are an important part of the household budgeting process, digital wallets can integrate easily with mobile apps and software so people can see what they are spending and how often. Mobile payments are fast. Searching for cash and waiting for a chip card transaction aren't a problem when it comes to mobile payments. Consumers just present the mobile device, it authenticates the transaction, and they go on their way. This can create an even more user-friendly experience for consumers and can help expedite business transactions.
How Mobile Apps Can Help You Save Money
If you are struggling to save and need a loan to get out of debt, there can be money-saving apps as well as personal finance sites to help. Getting started with your savings goals can be difficult at first. So it helps to have all the resources you need.
Money savings apps use the power of technology to effortlessly save and invest. Apps are available through Android and iPhone. They help shift your behavior to help you save more, even if this feels impossible. This allows you to manage money more efficiently, so you don't need a loan for buying what you need. In order to find the right app for you, take a look at the platform and the costs. You'll see how these apps can help you meet your financial goals. Some examples of apps are below.
Conclusion
Facebook Messenger P2P Payments creates another space to easily send money through a mobile device. The process is simple, whether you are sending money to a friend through the online app or through the desktop site. There is plenty of different security in place to give you confidence that your payments are secure. There are many advantages to using P2P payments, as well as mobile payments, but there are also some risks involved.
As always, it's important to use caution. Don't just share information with anyone through an app. Also, always keep passwords secure. While Facebook Messenger P2P payments can make payments to others even easier, there are also many mobile apps that will allow you to meet your financial and savings goals.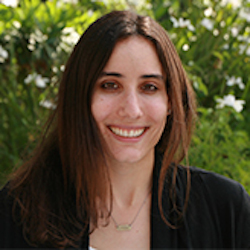 Jackie Strauss is a finance writer with a background in economics living in Los Angeles. She has a passion for helping readers learn more about personal finance, insurance, home loans and paying down debt. As a college student during the Great Recession, she has had to learn budgeting and money saving techniques to become a new homeowner.