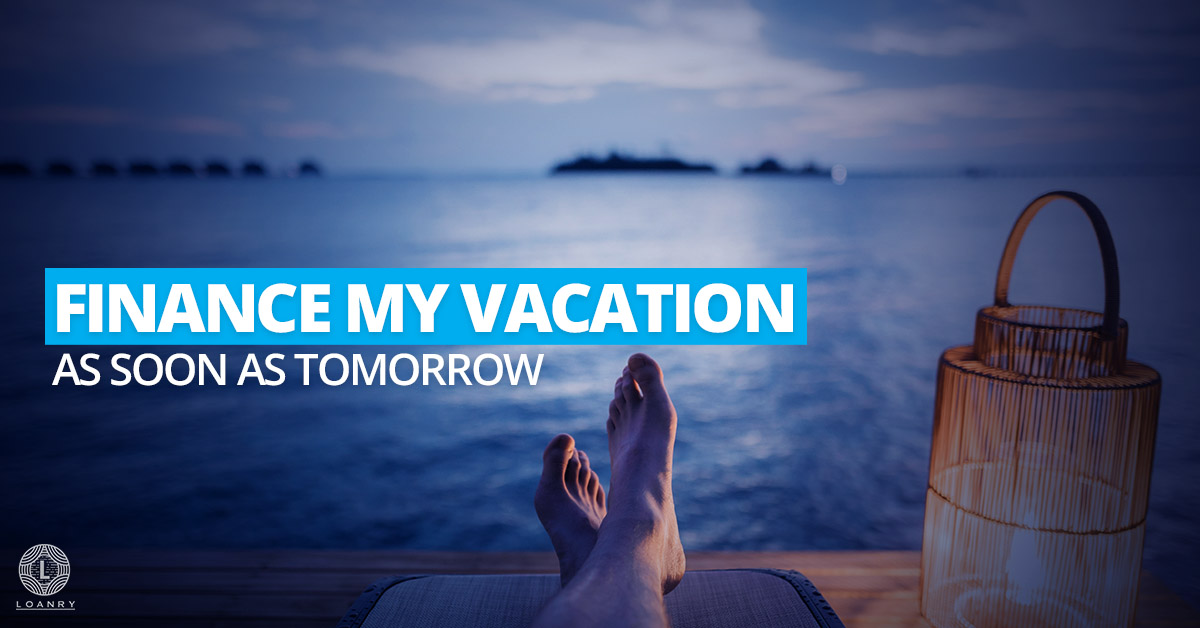 Your friend is planning a trip for Spring Break and you want to get away, but that bank account is nearly empty. How can you finance my vacation fast? The travel site may offer vacation loans, but that isn't your only option. If you shop around and locate a personal loan or short-term loan, you can find the extra money needed for a bit of fun without blowing your budget.
What kind of loans are out there? Can you finance your trip with a credit card? Will it affect your credit score? These are all important questions, and we have got the answers. Read on to find out how to score some quick cash so you can head out on an epic trip to the beaches or across the ocean.
Fast Loans for Surprise Vacation Plans
If you are wondering what kind of loans are available to finance my vacation, there are a few options. The best part about these loans is that you won't be taking out an overly large amount of cash. You should be able to pay them back within a reasonable amount of time.
For a fast weekend getaway, you can probably put the whole vacation on your credit cards. If you don't have enough available on your card to finance my vacation and have a good payment history, give the customer service line a call. They can boost your credit limit for the month or increase it permanently. Remember that your credit card will likely charge a high rate on any carried balance, but you can earn points for your next vacation.
Should you be taking off on a cruise or other package vacation, talk to your agent about travel finance. They can approve your payment plan at the travel agency or online so you are guaranteed to be able to take that dream trip overseas or for a special anniversary gift. Some cruise lines provide a savings account where you pay a little into the pot each month. Your account is then used when you schedule your next trip.
What about Taking a Short-Term Loan?
Grab some quick cash with a short-term loan. Typically, you only need to provide proof of employment or the title to your car. The loan will need to be paid off in a short period, like two weeks or up to six months. This is a great option if you are waiting on a tax refund or annuity payment but found a great deal for your vacation. It takes more planning, but you can also apply to your credit union or bank for an unsecured personal loan.  You will need a good credit rating, but the payment options will be much more generous.
In all these instances, you should have the needed cash in your pocket within a few hours or up to a week. Now you are ready to carry of with packing and picking out your beach wardrobe.
Can I Get a Vacation Loan with Low or Bad Credit?
You will see ads for vacation loans at your local bank or credit union branch, but they are typically for their best customers.  If your credit score is below 650, you might have trouble being approved for a traditional personal loan. That does not mean that you cannot get a loan with bad credit.
Many online lenders provide loans without any credit check or will adjust the payment schedule according to your credit score. However, these lenders will hook you up in most circumstances.
Online loans are a great way to get the cash you want for a travel loan and to help you build up your credit for your next great adventure. There are a number of agencies available that can put the money in your hands in short order. The applications require an unexpired drivers license or state ID, your latest pay stub, and possibly proof of ownership of a car. There is typically no credit check and approval is quick–sometimes within an hour. You will need to pay the loan back on time.
Another option to finance my vacation is to have a personal loan co-signed by a parent or friend. Their good credit can get you the cash you need and a payment plan that still fits into your budget. Should you skip out on a payment, your co-signer will have to make up the amount. Make sure that you are able to keep your promises.
Consider opening a new credit card for the vacation. Look for an introductory offer with a low or 0% APR and one that offers rewards for travel. Its also a great way to have secure funds available to you while on the road.
Financing a Vacation on Your Budget
Maybe you are in the initial planning stages for an affordable vacation adventure for the whole family. You can learn to finance my vacation without putting yourself into debt right away. Use some of the most popular tips to help squirrel away some extra cash and lower your payment plan.

Set a budget and stick to it:
Price out your vacation well in advance. Remember to include transportation, accommodations, and meals. Then shop for a trip that fits into your affordable plan.
Use an automatic savings plan:
Connect a simple savings account to your main bank account that is just for your travel finance needs. Have a set amount deposited into it with each paycheck. Leave that account alone! You will have your trip paid for before you leave.
Add to the kitty with loose change:
Even the teens can help defray the cost of amusement park tickets by contributing loose change or an extra dollar to a jar. It can also help them learn just how valuable a family vacation can be.
Set up an installment plan with the travel site:
Many travel sites and agencies offer credit friendly financing options. You can set up installment payments that fits into your budget and even pay for the whole trip before you leave.
Go local:
Check out vacation spots that are in your neighborhood. Daytripping can erase the expense of airfare and expensive hotels. Splurge a little extra on expensive meals and souvenirs. Just remember to lock the door to your home office while enjoying your time off!
Free is still Fun!:
It is amazing how many parks, museums, and activities are available for free or for a very low admission. Check out public concerts, brewery tours, nature preserves, and even free tickets available from the library to shave off some serious bucks while relaxing.
Quick Tips to Save Money on Your Vacation
So, you decided to go for the big destination adventure. You are able to finance my vacation with a  fast short-term loan, but that only covers the hotel and flight. How are you going to keep all your travel expenses under control? We've got some timely tips that help to leave more cash in your pocket while still having a great time.
Use the In-Room Fridge and Microwave:
Even if you order an egg and toast for breakfast, there goes another $20. Load up on sandwich fixings and easy one-button meals and only eat out once a day.  You just knocked hundreds off your vacation expenses.
Pick One Souvenir:
You will pay more for T-shirts, cups, magnets, and anything else with the logo of the hotel or park. Decide that storing up memories is more valuable than adding more overpriced clutter to your home. Buy a single item to cherish and spend your cash on actual fun.
Shuttle Services are Awesome:
You decided on the hotel in the park or on the beach. Most resorts offer free shuttle buses to other popular spots in the area, saving you on the cost of a rental car.
Check on the Included Amenities:
Stay in for a day and read by the pool, play in the surf, lounge on the roof, and check out the hotel bar. Some resorts offer free activities for the kids and the grownups. You paid for these features. Take advantage of them!
Skip the Room with a View:
Did you know that if you book a room two blocks from the beach you can knock off hundreds from your hotel bill? Besides, you only plan to sleep there and play the rest of the time. Why overspend on a shower and mattress?
Pre-Load a Debit Card:
Leave the pile of high limit credit cards at home. Set a budget and load up that amount on a pre-paid card. You will be less likely to waste money on extra souvenirs and activities when you don't have the extra cash on hand. Of course, make sure that you still have access to emergency funds, just in case.
Share the Room:
So, you are hitting that epic con you always wanted to check out. You could pay for the room yourself and wallow in the king-sized bed. However, if you share with a friend or two, everybody has more cash to spend on collectibles and autographs. Win, win!
Personal Loan or Credit Card: Which is Better?
You have decided that you need to finance my vacation and are considering taking out a loan or using your credit card. Both options have their pros and cons. Either one will take care of that large hotel and airfare bill, but there are a few perks to consider on both  sides.
Credit Card
The credit card allows you to basically take out a loan for the exact amount of the entire vacation, from tips to dinners to an umbrella for your beach chair. You don't have to decide ahead of time that there will be an upper limit to expenses. You can also pay it back on your own schedule by sending in a single lump payment or spreading it out over years. You can earn points on your credit card which can be used in the future for your next trip and in some cases, see your rate go down with consistent use of the card. Best of all, your credit card remains available for other uses.
Personal loan as Travel loan
A personal loan as a travel loan may offers a much lower rate compared to a credit card rate. Your payments will be the same every month, which helps with your budget. The loan is often approved for a specific amount, such as the cost of a cruise or other package deal. You may end up paying for all the extras in cash, which helps to reduce your overall debt ratio. However, the personal loan to finance my vacation will not help you with sudden emergency needs while you are at the resort.
Fast short-term loan
A fast short-term loan may be a great way to cover the cost of the travel for the hot deal you found while waiting for your paycheck. You can have the needed cash in hand in just a few hours. Snap up the vacation package before they sell out and then clear the debt. This is a great idea if you don't want to tie up your credit card.
Start Saving Now for Your Next Affordable Vacation
Of course, you wouldn't need to finance my vacation if you had the cash in the first place. Even while you are planning this trip, you can start looking ahead by creating a serious travel savings plan for future adventures. Whether you are using a short-term loan, bank loan, travel loan, or credit card, the cost of the trip increases with the interest paid. Save even more cash by setting up a smart budget that really works.
Just save $20 a week and in one year you have over $1000 for a fun getaway
Simple savings accounts are often free–especially if you add direct deposit or auto-deposit
Skip the morning bistro coffee–a cup of coffee can run $5 every day. There's your $20 a week.
Do surf and turf at home–a fancy dinner out for 2 will run over $100. Cook it at home for under $30.
Negotiate interest rates and payment plans–talk to your service providers and ask to have your bill reduced. Many will say yes!
Walking to Work–or take a bike. Leaving the car home once a week can leave extra cash in your pocket by saving on gas and parking.
Get a Roomie–turning your guest bedroom into an income unit can provide all the extra cash you want for a stellar trip
Where can My Travel Loan Take Me?
You have got your vacation time approved at work and you secured your travel loan. You are still on a budget. Where are the best places to go for a fun and affordable family adventure?
Washington D.C. is not only our nation's capital, but also boasts a huge number of museums and parks with no admission fees. Pay for your hotel, rent a car, and the rest of the week is nearly free! Check out the zoo, botanical garden, Aerospace museum, the Washington Monument, and so many other beautiful and interesting spots.
Rent an RV and check out the vast beauty of the National Park system. A very low fee covers the whole family for the week while you explore mountains, lakes, wildlife, and incredible views.
Beach it in Ocean City, MD, the Outer Banks of North Carolina, or even San Diego, CA. The surf and sand are free and a wealth of festivals and amusements are located nearby when you need a break from the water.
Upstate New York and New England in Autumn deliver astounding beautfy and a boatload of family friendly fun. Take a hike through a state park, shop in the small villages, and eat at a local and affordable diner. Many ski resorts open up their lifts and slopes for a bit of safe mountaineering fun.
Conclusion:
If your heart is set on the tropics, check out Belize and Costa Rice for a surprisingly affordable getaway without the overblown prices found in the Caribbean.
Now you have got the low-down for financing my vacation using smart short-term loans and saving pennies along the way. It is time to do your research and take a trip down to Florida, to the islands, or spend a few nights nearby. Your budget is ready to stay on track and you will be able to decompress.  Just remember that you will have a better time when you watch your spending.  Check out all the options for fast travel loans and finance my vacation today.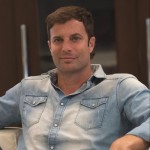 Ethan founded Goalry, Inc in Dec 2016 with the mission to build the world's first and only Financial Goal Mall. One place to reach financial goals and comparison shop for any money matter. Taub invents the IP for the finance stores within the mall, while overseeing various aspects of the company. He also has orchestrated the company's earned media across the finance stores: Accury®, Billry®, Budgetry®, Debtry®, Cashry®, Creditry®,  Loanry®, Taxry® and Wealthry®. This includes over 1200 blogs, 400 videos, thousands of social post and publications that have been featured across the web.