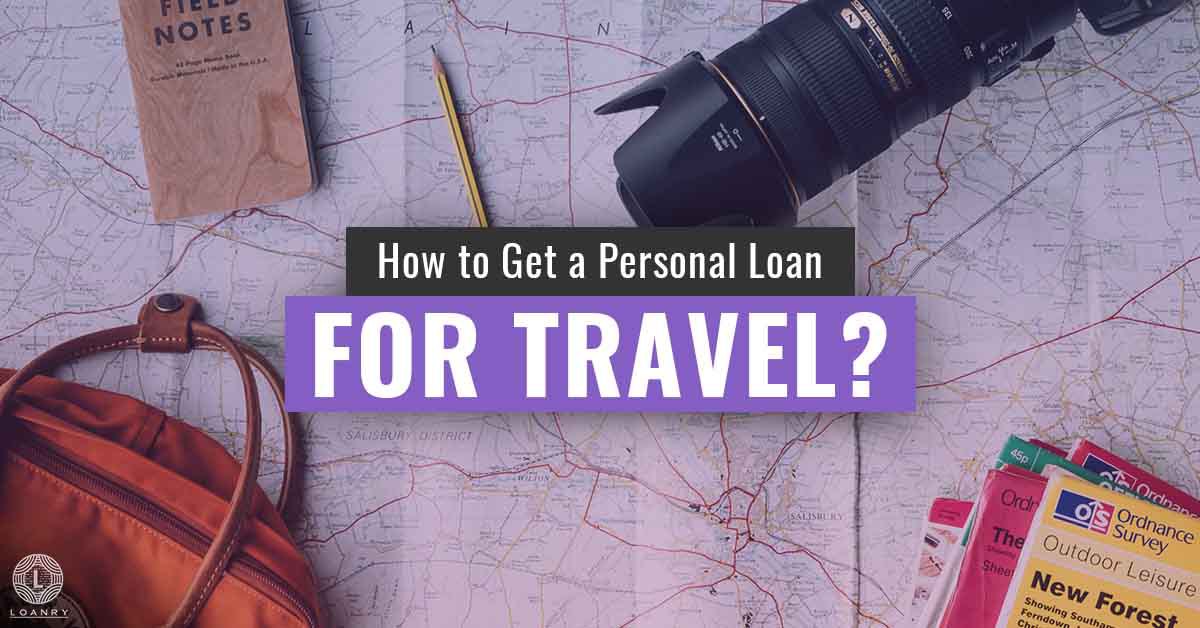 Traveling is the best gift you can give yourself or your family. Some people spend their lifetimes spending all their money and time collecting possessions, only to find at the end that it is the memories of past times that they really cherish. Travel broadens your horizons, expands your mind, and makes you more open to other people.
But many people never go on trips because they feel like they can't afford the money or the time. They waste their lives putting off the experience they dream about because they want to wait until the time is perfect. In the end, they miss the opportunity, or the people they were around are no longer with them. There is no reason to live in regret when your dreams are within your grasp. You just need to figure out how to make them come true.
How to Get a Personal Loan for Travel
Once you have made the decision to take out a loan for travel, you need to figure out the best way to go about it. You want to find a lender you can trust and compare rates if possible. What is the best way to look for a loan for travel?
Why Get a Personal Loan for Travel?
Sometimes the best way to pay for part or all of a trip is by taking out a travel loan. If you have never thought about loans for travel before, here are some of the reasons for and against.
Reasons to Get a Loan for Travel
Of course, you should also carefully consider your financial situation before taking out any loan. Depending on the situation, getting a loan for travel is the best option sometimes.
It may make sense to go ahead and take out a loan for travel if you are in a good, stable job with a solid income and have plenty of vacation time available to you. Make sure the loan will fit into your budget and go ahead and start making your reservations.
Is it an emergency? Does family need you, or is there a once in a lifetime event happening? Sometimes the only time to go is right now. Get your loan for travel and get on the plane.
Is there business you need to conduct in another location? There are times when you can justify taking out a loan for travel because you can make your return on the investment. Even if your business doesn't pay for the entire trip, you should take advantage of an opportunity if there is a chance to get your travel paid for by someone else.
Are there more upsides than downsides? Sometimes it's a simple math equation. If there are more reasons to take the trip than not take the trip, it makes more sense to go ahead and chase your dream.
If you don't have much in the way of credit history, getting a loan for travel can help you start building your credit, so you will be able to have more financial security in the future. Without a strong credit history, you may not be able to buy a home or get a good rate on a car loan.
Downsides to Getting a Loan for Travel
Any loan you take out is going to add to your debt. Every month, you will now have to make a payment for your new loan, until it is paid off.
When you take out a loan for travel, you don't just pay back the amount you borrowed. You will also have to pay interest on the loan, although you can save money by paying it off faster.
If you are unable to make your payments on time, you risk having a bad mark on your credit. If you default on the loan, the lender might send your account to a collections agency.
Secured Loans vs Unsecured Loans
First, you need to figure out what kind of loan you are looking for. The two main kinds of personal loan are secured loans and unsecured loans. With a secured loan, your promise to pay back the money is backed by collateral. For instance, a car loan uses the vehicle as collateral, and lenders require borrowers to take out full coverage auto insurance to protect their investment. Secured loans often have better terms, like lower interest rates. If you have collateral, such as stocks and bonds or real property, you can take out a loan and use your property as collateral so you have a secured loan.
An unsecured loan is basically based on a promise to pay back the money. If you don't pay back the money on your loan to travel, the lender can't take your trip away from you. There are still consequences if you don't pay, such as having a black mark on your credit report and being turned over to a collection agency. Credit cards are a kind of unsecured loan.
Personal Travel Loans
A loan for travel is really just an unsecured personal loan. Once you get approved for the loan, you aren't required to spend it in any particular way. As long as you make the payments every month, the lender doesn't care what you do with the money. When you use an online lender, you can choose one that will search for the best deal for you considering your personal situation. They will have access to other companies and information, so they can make inquiries in multiple places without running your credit multiple times, which looks bad on your credit history.
You can use a personal travel loan for transportation, lodging, souvenirs, or anything else for your trip. If you want, you can use the money to pay off some of your other debts so you will have more money to spend when you get back from your trip. When you are on vacation, you have to pay for everything because you don't have access to the amenities in your home. Expenses can add up quickly, and a loan for travel can make your trip more comfortable and enjoyable.
How Can You Use a Personal Loan for #Travel? | via Loanry https://t.co/icVgnqXcCk #personalfinance

— PredelaHabana® (@predelahabana) 02. јун 2019.
Is It Possible to Get a Loan for Travel With Bad Credit?
This would be a good time to know your credit score. The number can be anywhere between 0 and 850, and anything 700 or more is considered excellent. Someone with a better credit score will probably be able to get a better interest rate on an unsecured loan than someone with a poor credit history. The person with a lower score will be considered a risk, so will face potentially higher fees and rates.
However, you can still get a personal loan for travel even if you have a poor credit history or no credit history. Some of the lenders who are willing to lend money for these kinds of loans include online lenders and credit unions. Again, you want to know for sure that the lender you are dealing with is reputable. You will be giving your lender your personal financial information, and you want to know you can trust them to keep it confidential.
You also want to be careful to read the fine print on your agreement. When you take out a loan, the terms need to be clear and understandable. Lenders are required to treat everyone honestly and fairly, and they can get in trouble if they try to trick you. There are many ways to recognize and avoid personal loan scams. Scam artists prey on people with bad credit because they know they are desperate to get their loan. Fortunately, there are plenty of reputable lenders who are willing to offer loans to people with bad credit.

What To Get With a Personal Loan for Travel
There are several main categories of travel expenses you need to consider when planning a trip. These are:
Transportation
Even if you are only driving to another city, you need to consider the expenses. If you are driving, you may need to pay for insurance, a rental car, and gas. If you are going somewhere far away, you may need plane tickets, train tickets, and extra money for getting around at your vacation destination. Research your options ahead of time to get the best deals, because transportation can be one of your biggest travel expenses. A loan for travel can help you snatch up those cheap plane tickets when you find a great deal.
Lodging
This is usually the other greatest expense unless you are traveling to stay with friends or family. There are so many options for places to stay, especially nowadays. You can go camping, stay in a luxurious hotel, relax at a bed and breakfast, or commune at a hostel with other travelers. If you reserve your rooms enough in advance, you can make sure to reserve your place and get a better rate. A loan for travel can help you nab those great prices.
Food and Drinks
For the most part, it doesn't make sense to spend a lot of money on expensive food and drinks. Bringing your own water and snacks will help you stay hydrated and save money. But when you aren't at home you will need to eat out sometimes. If there is a really great but expensive restaurant at your vacation destination, it makes sense to go ahead and try it, because this might be your only chance.
Entertainment
Even though you should find as many free and inexpensive attractions as possible, you still may end up spending a large amount of money on entertainment. If you are in New York or London, you might want to see a show on the stage; if you are in St. Louis, you may want to attend a jazz venue.
Things You Need For Your Journey

You may need clothing, a new swimsuit, sunglasses, or shoes. If you are traveling out of the country for the first time, you may need to order a passport. You may need a neck pillow for the plane and electronics adapters if you are visiting a foreign country.
Using a Credit Card For Travel
On the one hand, the very idea sounds dangerous. Credit cards often have impossibly high interest rates, especially if you have a poor credit history. But there are important considerations on both sides, and you may end up deciding to finance trip with credit cards. Or at least part of it.
On the negative side, the high interest rate could cause your trip to be even more expensive in the long run. If you don't pay your cards off quickly, you will have a hard time bringing the balance down. You could end up paying for years if you can only make minimum payments. How much you can spend depends on your credit card limit, so you might not have access to much money using a credit card. However, even if your credit limit is low on your credit card, you can free up more credit by making payments on it.
If you get a good enough deal, a credit card may be a better deal than a personal loan. There are credit cards with zero percent interest, but be careful if you are using one of these, because the small print often says that that rate is only good for a special introductory period. There are also credit cards which give you rewards, such as cash back or airline miles. Those extra benefits could add up if you use them a lot. Another great benefit is that if you have poor credit, you can make it better by making regular payments. It may even be better not to pay it off right away, just so you can show a history of regular payments.
Ways To Save For the Trip of Your Dreams
The perfect opportunity is probably not going to drop into your lap, so you have to make it happen. Stop wasting time and start working toward your goals right now. You could be looking back on this day five years from now as a day you had a wish that never came true, or you could be looking back and remembering what finally got you started saving toward your goal. Here are just some of the ways you can save for your trip:
Use a Travel Cost Estimator
You will have a much easier time reaching your goals once you have figured out what your goals really are. Depending on where you want to go, there may be very different kinds of expenses. Get an estimate that includes transportation, including trains, cars or planes, lodging, entertainment, clothing, and souvenirs. If the place you want to visit has a particular site you want to visit but it's really expensive, go ahead and figure that in and work toward it. You might not get another chance to make this trip.
Start a Travel Fund Account
You may not feel like you have extra money at the end of the week, because you live paycheck to paycheck like most people. If you really don't have much, just put in $5 with every paycheck. It's $5 per paycheck you weren't saving before.
Create a Budget
This is something you should be doing anyway because it will help you in other areas of your life if you have a handle on how much you earn and how you spend it. But you should also have a separate, but connected, travel budget to help you budget for you trip. Watch how you spend money, so you will have an idea where you can cut back. You might be able to save a little at a time by eating out one less time a week. You only need to know the basics of budgeting to get your dreams set in motion, and you can even do it if you have a low income.
Get Rid of Your Bad Habits
You've probably been wanting to anyway, and this is a great reason. Cigarettes and alcohol are expensive. You can even keep meeting friends at the bar for social occasions, but you will save a surprising amount of money by buying a soda instead of an alcoholic beverage. If you have really bad habits, you could end up saving thousands of dollars a year.
Cook
Eating out is hard to do on a tight budget, but there are a lot of ways to eat at home economically. For instance, you can buy the ingredients for a week and prep them at home before portioning them out for lunches and dinners throughout the week. You will save not just money but time.
Stop Wasting Electricity
Most people waste their utility money because of bad habits. You can easily cut down on one of your greatest expenses by wearing a sweater at home, turning off lights when you leave the room, and taking shorter showers.
Sales Aren't Necessarily a Bargain
Many people buy items on sale because it's such a great deal, but if it's something you didn't really need, it's still wasting your money.
Yard Sale It
Go through your house and find all the things you don't need and that are cluttering up your space anyway. You may even be able to get more money if you sell online at places like Craigslist, eBay or Facebook Marketplace. Don't forget that if you want to sell something in person to a stranger that most police stations will let you make the transaction there for your safety.
Find Free Entertainment
This is easier than you think and sometimes the shows are high quality. If you live close to a university, you can often see free shows by the students. Also check out local parks, museums, and other local venues.
Pay Off Old Debts
If you can pay off old debts, you can stop paying interest on them.
Cut Down on Transportation Expenses
Share rides with family or co-workers, or walk if you are close enough. This is also a great opportunity to get some extra steps in.
Cancel the Gym
Of course, keep the membership if you really go. Most people sign up and only go once or twice a year.
Negotiate Your Bills
Go through all your monthly expenses, like insurance, phone, and home security. Then contact your provider and/or see if a competitor has a better deal. For some tips on what to say while trying to negotiate your bills, go here.
Get a Side Job
Depending on your skills, you may be able to find something you really enjoy. There is usually a need for people to help walk dogs, tutor, or drive for a ride-sharing company.
Buy Generic
Not only is the quality as good, but the food is also often even better or healthier.
Find a Boarder
Do you have an extra room? You could be collecting rent and getting help with the utilities.
Search for Travel Deals
If you reserve far enough in advance, you can sometimes get the place or transportation you want for a fraction of the price. There are also often better deals depending on when you travel. If you don't have money saved yet, you can get a loan for travel to grab your deal.
Negotiate Your Credit Card Rates
Even if you don't owe money on them right now, they can be useful when you are traveling, instead of carrying cash. They can also count as a loan for travel, as you don't have to pay them back right away, so you want the best rate possible.
Travel with Someone
Many quoted rates assume you have a travel buddy anyway, and you could end up paying more just because you are a solo traveler. If you travel with someone, you can split some of your expenses.
Some Tips for Getting Better Travel Deals
There are many sites that offer special deals on travel, especially for lodging and airplane tickets. There are even some "fly now, pay later" apps that let you specifically borrow the money for plane tickets and pay it off later. One of these is Affirm, which lets you choose them as a payment option when you check out through sites like Expedia and Cheap Air, and then pay off the money over 3, 6 or 12 months. Another is Airfordable, which lets you pick your own flight, after which the company reserves it for you. The ticket will not become available to you until you have finished paying it off.
A site named Bliss lets you book your trip through them and then pay them back for up to 12 months. Sites like Skyscanner, Kayak, and Airfarewatchdog will give you price alerts if you know where you want to go but want to wait until you can get a better price. Sometimes buying direct can save you money, too. For instance, when you reserve tickets for trains in another country, you can save money by booking well in advance and choosing the lowest cost fare.
Other Ways to Save Money On a Trip

Traveling is an experience, and you will find that you can get more enjoyment out of your trip when you utilize some of these tips to save money while traveling. You can actually enjoy your trip more and get more valuable experiences if you relax your expectations and try to live more like a native. First, if your vacation time is flexible, you can save money by being flexible about your travel dates. There are certain times of the year and even certain days of the week where you may be able to save money when traveling. Even traveling at night can save you money.
Don't buy food and drinks at expensive airports and rest stops. Bring your own snacks, and find a local place where you can purchase your own light refreshments. Find out where the locals eat, which will give you a more enriching experience and save you money. You are more likely to meet people and learn more about the culture if you are eating and hanging out where the locals are. If you want to learn a foreign language, it is better to get off the beaten path. Also, don't take cabs unless it's an emergency. Use public transportation, which will be less expensive and give you better views of the location. Renting a car in a foreign city is also a pain because you will constantly be looking for a place to park it.
Many places have free entertainment and events. Look up the area online before you go so you can take advantage of the free attractions and festivals. Like the area on Facebook, and ask online if anyone has any advice on what to do during the time when you will be visiting. You will be surprised how much you can do at little to no expense.
Conclusion
If you want to travel, do it. Do not let anything or anyone hold you back from experiencing the world. It may seem overwhelming at first, trying to find a way to finance your trip, but with budgeting, savings tips, and a loan for travel, the world can truly be your oyster.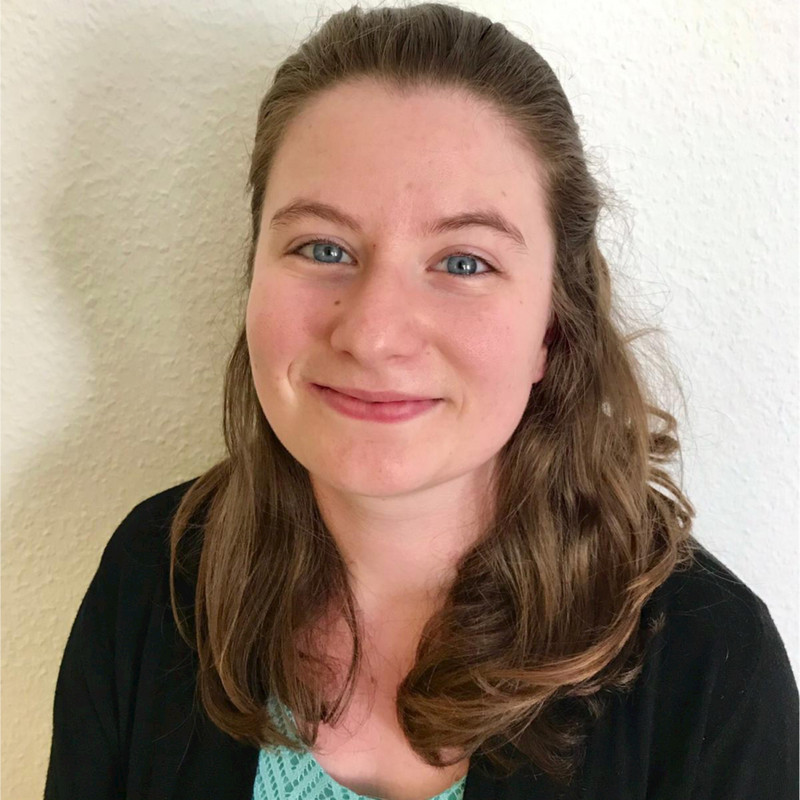 Grace Douglas is a master candidate in international security management by day and a personal finance writer by night! With powers in finance, writing, and languages that she received by being exposed to high dosages of university courses and being bitten by booklice while working in a rare books library, Grace loves to use her powers for good rather than evil. If you need help with budgets or personal loan questions, then just call Grace, your friendly neighborhood FinanceWoman!