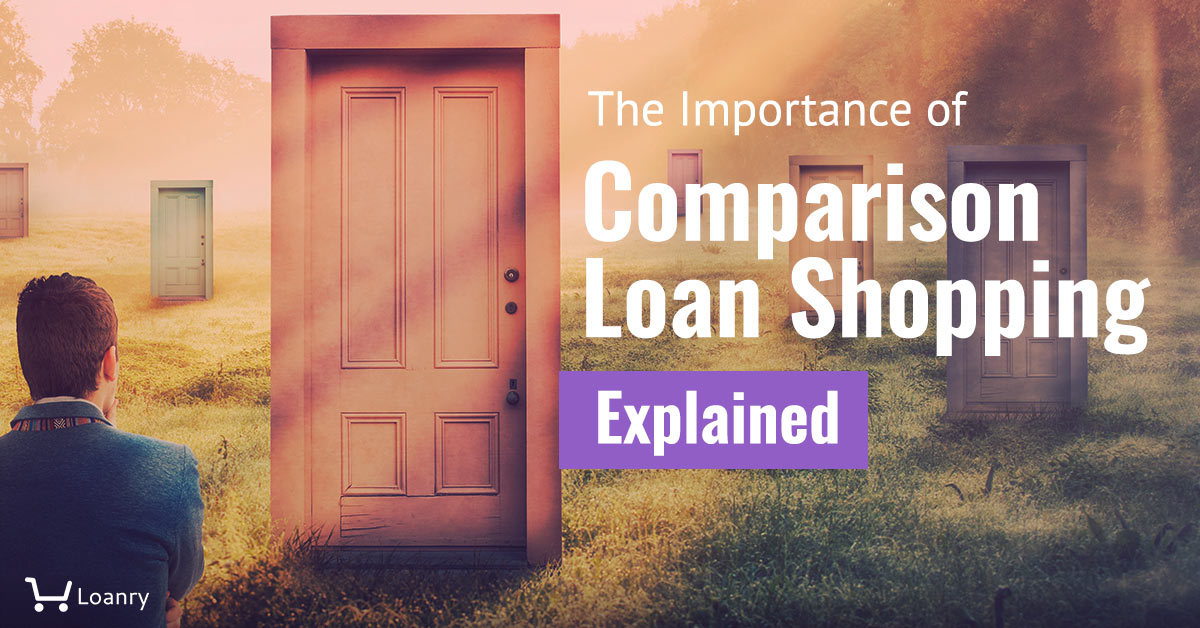 Loans help consumers every day in a variety of ways. They help consumers to make investments, to start their own businesses. They help the consumer to cover expenses or purchase a home or vehicle. At one time or another, most individuals will take out a loan to make their financial goals a reality.
Borrowing is commonplace in our economy. However, a consumer should never borrow without conducting adequate research. Loan shopping is essential to finding the best borrowing offer available. Consumers need to compare the offers of different lenders. Agreeing to a particular loan offer without adequate research is never a good idea.
We encourage consumers to learn as much as possible about loan shopping before they get started. Loan shopping is an essential part of the borrowing process. The following is some essential information to help you shop for the best loan out there.
Importance of Comparing Offers Between Lenders
A loan is just like any other product. You have numerous options to choose from. This means you need to shop around to find the best option. It's good to frequent loan places where different offers are available. These offers can be found both online and offline. Loan shopping is essential before borrowing to optimize your finances.
The terms of the loan you take out should be in line with your goals. They should also be in line with your long-term financial plans. This is why loan shopping is so important. There are a lot of loan products out there that are not going to put you ahead. They may even set you back.
Find the loan that best matches your situation. Do the best you can. Over the long term, your efforts will pay off. If you're devoted to borrowing smart and paying off your loan on time, your credit score will improve. This will lead to improving loan terms for you in the future as lenders vie for your business.
It's now time to get started with your loan shopping. You can use the information provided below to find the best borrowing option out there. There are a lot of loans out there. However, they can vary widely in terms of key factors like interest rate and monthly payment. For example, personal loan cost depends on if he is a secured or unsecured loan type. Evaluating all these factors is important.
Understanding the Terminology
If you want to comparison shop for a loan, you need to understand significant loan terms. There are some key vocabulary terms that go along with borrowing a loan. You'll struggle to effectively compare loan offers if you don't understand these terms.
You might already understand what these key loan terms mean. However, it never hurts to freshen up your vocab and go over some key concepts of borrowing again. The following are 12 terms to familiarize yourself with before you get started.
7 More Terms
Default
The Default simply refers to an inability on the part of the borrower to repay a loan. Default has negative consequences for the borrower's credit history.
Deferred Payment
Some loans offer deferred payment features. A deferred payment is a payment made at a later date. A common example of a loan featuring deferred payment is a student loan. Borrowers of student loans usually don't have to start making payments until they graduate.
Loan Commitment
Loan commitment generally means the same thing as loan approval. It is an offer on the part of the lender for a loan. If you are given a loan commitment, you have been approved for a loan.
This loan commitment should detail how much you can borrow and what the interest costs will be. Usually, a loan commitment will expire after a certain length of time has passed. You need to follow through on a loan commitment pretty quickly or you may lose the borrowing opportunity.
Prepayment Fee
If you are borrowing, you should be aware of whether your lender charges a prepayment fee. When you pay off a loan early, there should be less interest charged on the loan. This means the lender makes less money. Sometimes, lenders address this possibility with a prepayment fee. You should look for lenders who don't charge repayment fees. This gives you more control over loan costs once repayment begins.
Secured Loan
A secured loan is any loan that involves collateral. Generally, a secured loan is easier to be approved for. However, a lot of consumers don't have the collateral necessary for secured loans. If you have valuable possessions to use as collateral, you may want to use them to qualify for good loan terms.
Unsecured Loan
An unsecured loan involves no collateral. The borrower qualifies based on his or her credit and income alone. Unsecured loans are best for consumers. They don't require consumers to risk ownership of valuable possessions. However, unsecured loans usually have stricter credit requirements. This makes them harder to achieve approval for.
Underwriting
Underwriting is a term that refers to the process of laying out terms for loans. The lender uses risk analysis procedures to analyze loan applications and devise loan terms. Underwriting is the key factor behind making decisions on loan applications. If you are not approved for a loan, it is likely because you do not meet the lender's underwriting terms.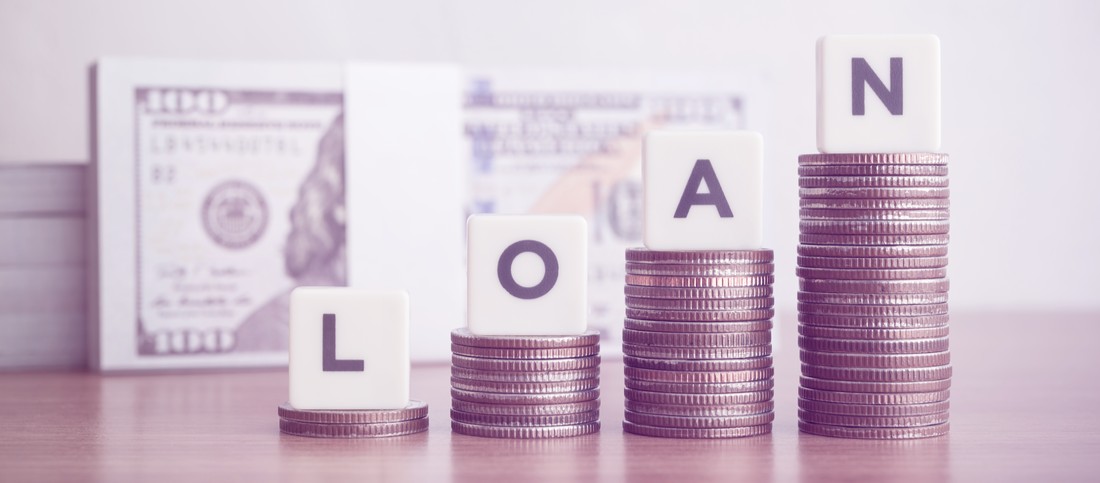 Borrowing Process
When you're loan shopping, you need to understand how the borrowing process works. The borrowing process could be different with different lenders. Some lenders make things easier than others. These days, many lenders allow prospective borrowers to apply entirely online. However, others will require an interview and an in-person application. When using a loan checker for loan shopping, you should consider these procedures.
Convenience is a big factor when it comes to applying for a loan. You want to look for a lender with a borrowing process that addresses your needs and preferences. You also should understand that you need to take care of some aspects of the borrowing process independently.
Gauging the Market
In particular, the loan shopping process is something you'll carry out independently. This process is all about evaluating your options. Lenders will be eager to get you to apply. However, you shouldn't apply indiscriminately. Scope out the best prospects before you apply. Then you can proceed with submitting an application with lenders you think to offer the best deals.
Remember that different lenders cater to different types of consumers. You need to apply with lenders that are best for working with consumers with your credit score and financial situation. The Internet provides you with a lot of information when you're gauging the market. While you can ask around at banks and credit unions, it's also a good idea to gauge the market for loans online as well.
Applying
Understand what the application process entails for individual lenders. You want to find an application that is not too complicated or involved. There is some standard information that is required in any application. You should have to provide your employment and identity details. However, some lenders might require more. They may require references. Many also run criminal background checks. It's a good idea to understand what will be expected of you when you apply.
Of course, you want to go with the lender providing the simplest and fastest application procedure possible. In addition to acquiring about the application procedure, you also should know how soon after applying you will receive loan funds. Many borrowers want to receive their funds as quickly as possible. This is an important consideration because some lenders could require you to wait for a week or more before receiving funds.
Repaying
Of course, getting approved for the loan and receiving the funds is only part of the procedure. Repaying is a big part of the borrowing procedure. The ideal lender will accommodate your needs during the repayment phase. Helpful features lenders can offer during repayment include permitting an occasional missed payment or deferring repayment.
Qualifying for a Loan
When you're loan shopping, you need to find loans you can qualify for. Before you even apply for a loan, you can usually get a good idea of whether you'll be approved. Understanding factors lenders evaluate helps you understand your chances of approval. While lenders vary in terms of their underwriting, they tend to focus on the same factors. The following are the three main factors they'll look at.
Credit
You probably already know that your credit type is an important determining factor when you're loan shopping. Yet you may not realize that some lenders cater to those with poor credit. Consumers are routinely surprised at being approved for loans despite poor credit. Even if you have poor credit, you can probably find a lender who will offer you a loan. The only drawback is that your interest rate may be high. You need to shop around more with poor or fair credit to find reasonable rates.
Income
Your income is going to be evaluated by most traditional lenders. You may need to meet basic income requirements to be approved. This is the case with most loan types. You need to find a lender who will loan money to consumers in your income range. If you struggle with income requirements, perhaps you can increase your income before borrowing. Taking on a second job or receiving a raise can increase your loan worthiness.
Collateral
You might still be able to find a loan if you have poor credit and low income. Usually, this is possible with loans requiring collateral. Lenders of traditional loans might not offer secured loans or concern themselves with collateral. However, some lenders offer only secured loans. If you want to qualify for a loan based on collateral, do business with lenders of secured loans.
Lenders offering secured loans will typically have certain requirements for collateral. They may use home equity or vehicles as collateral. However, the equity or vehicle has to be worth a certain amount of money. You may also be able to find loans using expensive possessions like jewelry or even stock ownership as collateral. You need to do a lot of loan shopping to find these borrowing opportunities.
Improving One's Finances by Borrowing
The ultimate goal of borrowing should be to improve one's finances. You're going to have to pay back the money you borrow. Therefore, you don't want to take out a loan that will damage your budget. Loan shopping is so important because you need to find the loan that is best for your finances. You don't just want to find any loan you can qualify for.
Keeping the following in mind can help you with loan shopping that improves your finances.
You should set some goals when you borrow. You should have a goal for what your finances will look like when you repay the loan. This will help you stay disciplined regarding spending as you repay your loan. Goal setting is the best way to improve your finances. If you want to borrow, it means you have less money than you'd like to. This means there's room for improvement in your finances. Set goals to achieve that improvement.
Too many consumers borrow without thinking things through carefully. This is why they struggle financially. Any time you borrow, it's good to set a budget. Do some calculations to figure out the amount you can afford for a monthly payment.
Don't jump into a loan unless you've prepared adequately. At all times, you should have a budget in place. This budget should detail your expenses and your income. It should also be setting some money aside to go into your savings each month.
Setting goals and creating a budget isn't all you should do. You should also have more long-term plans in mind. Looking ahead is important for your finances. Your long term goal could be homeownership. It could be completely getting out of debt. It could be starting your own company. Whatever your long-term plan is, you should have one and stick to it. This will give you focus regarding your borrowing and budgeting.
In Conclusion
It takes an effort to optimize your finances. Part of that effort is being informed each and every time you borrow. Loan shopping is all about being informed regarding available financial products. You should now be aware of what the important terms are to understand in order to choose the right loan. You have enough information to understand any loan offer you receive.
Once you've done some research, it's good to get some loan estimates. Those offering loans can evaluate your credit score and income. They can then provide an estimate. Apply with the lender offering the best estimates according to your needs. Then, you will be one step closer to making that purchase or investment you have in mind.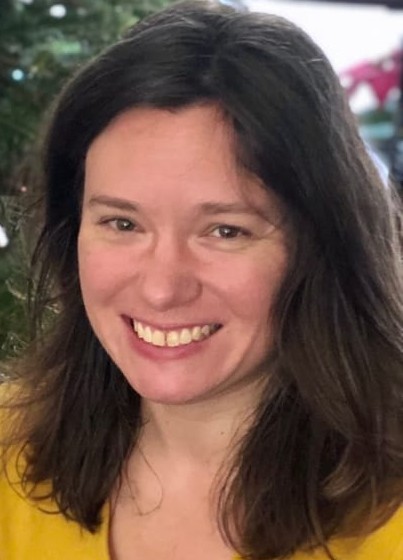 Katherine Davis is a freelance writer specializing in the subjects of finance, banking, and investment. Based in New York City, Katherine's experiences combating the Big Apple's outrageous real estate costs and living expenses have provided her with some great budgeting insights on stretching a dollar. A graduate of Penn State University, Katherine advises millennials to be disciplined when it comes to their finances and to start investing as soon as possible.