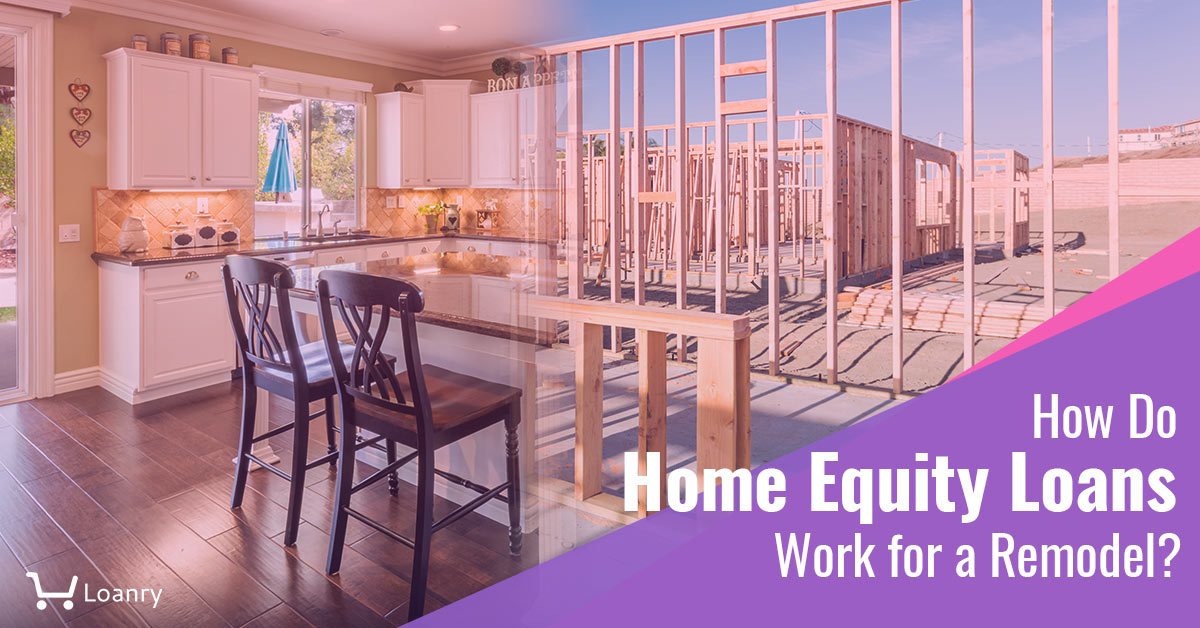 Homeowners naturally are interested in taking care of and improving the value of their properties. One great way to enhance one's home is to take out home equity loans. Home equity loans can be used to finance remodel projects. As time goes on, homeowners with mortgages build up their equity. This equity can be used as a sort of bank.
Lenders are willing to provide loans using home equity as collateral. If you are a homeowner, you probably have equity in your home that qualifies you for a loan. Put some research into a home equity line of credit. You might be surprised at how much you're qualified to borrow.
It's not easy to fund a home remodel project yourself. You might not want to spend your savings on the project. However, home remodels are important for maintaining and improving home value. The more effort you put into your home, the more you get out of it. You should explore the possibilities of using home equity loans for a remodel. This will help you determine if a home remodel can improve your financial situation.
How to Use a Home Equity Loan For a Remodel
To get a start, first, you need to understand the process. There are numerous steps you need to go through. Planning is essential. A home remodel project is a big investment. The more thoroughly you plan, the more successful the project will be.
There are a few keys steps to the process. Obviously, the main step is to apply and be approved. However, there are additional steps that some homeowners don't execute thoroughly enough. The following are three key steps when it comes to home equity loans for remodel projects.
First, Let's See What Home Equity Loans are?
Home equity loans are a type of secured loan. They are secured by the homeowner's property. As with any other type of loan, it's necessary to apply and be approved. Some lenders will be interested in what type of home improvement project the homeowner is undertaking. The home is the collateral on the loan. Therefore, keeping the home in good condition and improving the home's value is important to the lender. However, generally, the lender will just be interested in the homeowner's equity.
Home equity loans work like other loans. The prospective borrower applies. If approved, the lender sends the funds to the borrower's account. Then, the borrower can get started funding his or her home remodel project. Usually, the borrower needs to start making payments on the loan immediately.
Planning Your Remodel
With any home remodel project, there are numerous options to choose from. What home remodel are you interest in? Do you want to remodel your kitchen? Your bathroom? Do you want to focus on your home's exterior? Are you more interested in making your home more comfortable for yourself and your household? Or are you more interested in increasing your home's resale value?
Before you get the start, you need to think about all these options. Be as specific as possible. Not only should you know what remodel work you're interested in, but you should also work out the details. Determine what contractor you're going to work with exactly. Also, get an estimate on the expenses.
Leveraging Your Equity
Homeowners need to understand the value of home equity. Home equity is an asset that homeowners should capitalize on. Home equity allows homeowners to borrow at better rates and to be more loan worthy.

In order to fully leverage equity, it's important to keep up with mortgage payments. Home equity loan providers will probably look at your payment history on your mortgage loan. If your payment history has been flawed, it might be harder to get approved. The more you've paid off on your mortgage loan, the better able you'll be to leverage equity.
Setting a Budget
Don't get carried away with your home remodel project. You don't want to spend any more on your project than the amount your project increases home value by. You also don't want to pay more per month on home equity loans than you can afford.
Careful financial planning is essential. Take the time to crunch the numbers. Another loan is going to increase your monthly expenses. It's essential to be aware of this and to plan for it.
Your home remodel plan should explain your goals. However, it should entail spending limits. Setting a budget is an essential step. Don't overlook this step or the expenses of your remodel could quickly get out of control.
Minimizing the Costs of Your Remodel
No matter what expenses you have, it is very important to know how to save money on car repair or house improvement. Your budget will be grateful to you.
You can and should minimize the costs of your remodel during the planning stages. Any type of home remodel is not going to be cheap. As an example, the average kitchen remodel costs $23,166. This is a significant chunk of change. However, you can bring remodel costs down significantly through research and resourcefulness. Low-cost alternatives are available for those who put the effort into finding them. Once you know what you want to achieve in your remodel, put time into minimizing costs. This will maximize the ROI of your remodel project.
Remodel Expenses
As part of minimizing remodel expenses, you need to make a list of what all those remodel expenses are. Brainstorm and figure out every expense of your remodel project. It's easy to overlook significant expenses if you don't take the time to make a list. When it comes to evaluating remodel expenses, the organization is key.
Don't try to do it all in your head. Take the time and make the effort to actually write things down. You're probably going to overlook some expenses at first. When you make a list, you can come back to your list later and add expenses you initially forgot.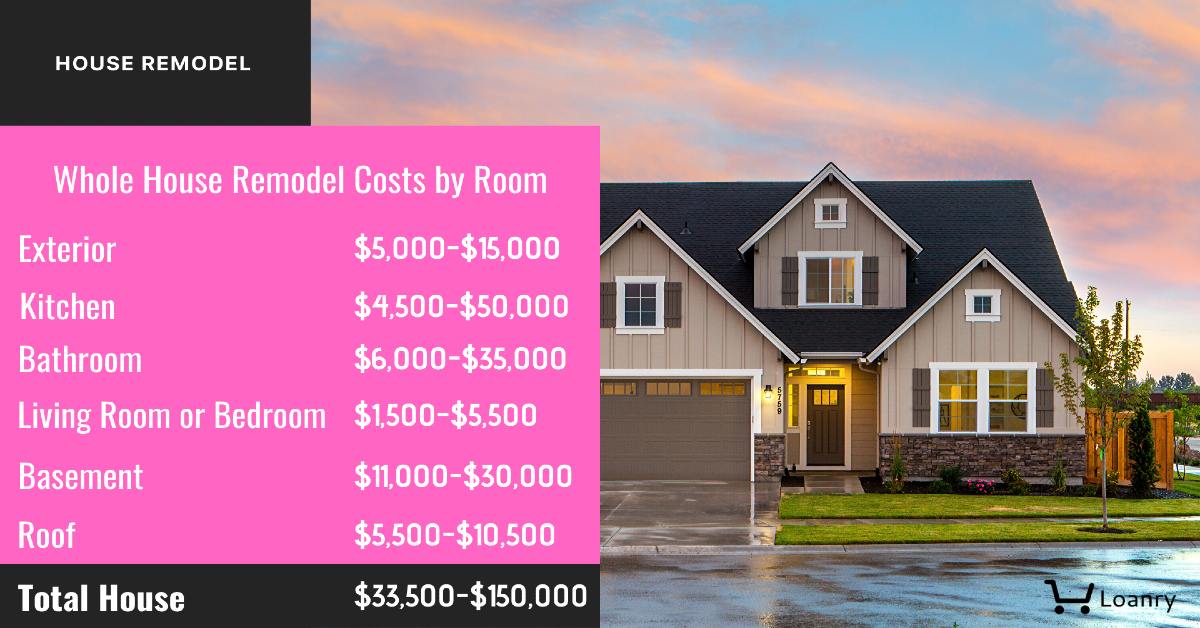 Materials
One of the biggest expenses will be your material costs. The materials you need depend on your remodel project. If you're remodeling your kitchen, your remodel costs could include flooring materials like tile or countertop materials like granite.
Minimizing material costs takes effort and resourcefulness. Ideally, you should work with a contractor who will give you options with sourcing materials. Your contractor should be flexible about where materials are coming from. You can conduct your own research on material suppliers in your area. Look for discount material suppliers rather than going straight to big-name suppliers that are likely to charge more.
Labor
Labor is going to be your next big expense. As with materials, you can bring down labor costs as well through effort and resourcefulness. You can bring down labor costs by being flexible. Have your remodel work carried out during the off-season for most contractors to bring down expenses? Work with the schedule of your contractor. Consider carrying out DIY work on any remodeling tasks you can handle yourself.
Another thing you can do to bring down labor costs is answering promptly to communication from your contractor. As work progresses, your contractor may have questions for you. If your responses come late, it could slow down the progress of the project. Be in constant communication and check up on work progress regularly to minimize labor costs.
Refinancing With a Home Equity Loan
If you're interested in home equity loans, you might want to do more than just cover remodel expenses. You might want to refinance a mortgage entirely. Your home equity gives you more financial leverage. This means you can get better terms on your mortgage with equity. You should at least consider the possibility of a home equity loan refinance.
The right home equity loan can do more than just pay for a remodel. It can pay off your mortgage loan and lower your interest rates. You should definitely research the possibility of reducing your interest costs through the right home equity loans.
Advantages
The biggest advantage of refinancing with home equity is reducing interest costs. However, this is not the only advantage. The other two big advantages to consider are financing remodels and reducing monthly payments.
The right remodel can drastically increase your property's value. This could mean big earnings for you when you eventually sell your property. Also, home equity refinance could be the perfect solution for you if you're struggling to keep up with mortgage payments.
Procedures
The procedure for a home equity refinance loan requires careful planning and calculations on your part. The savings comparing your existing mortgage to your refinance should be large enough to justify the change.
You'll apply for the home equity loan. You'll provide details on your income, identity, and current equity. Then, you can evaluate. The lender will provide you with an offer if approved.
If you decide to accept an offer, you'll pay off your existing mortgage. It's important to determine if you can pay off your mortgage without any fees. Some mortgages and loans entail early repayment fees, so this is something you should look into.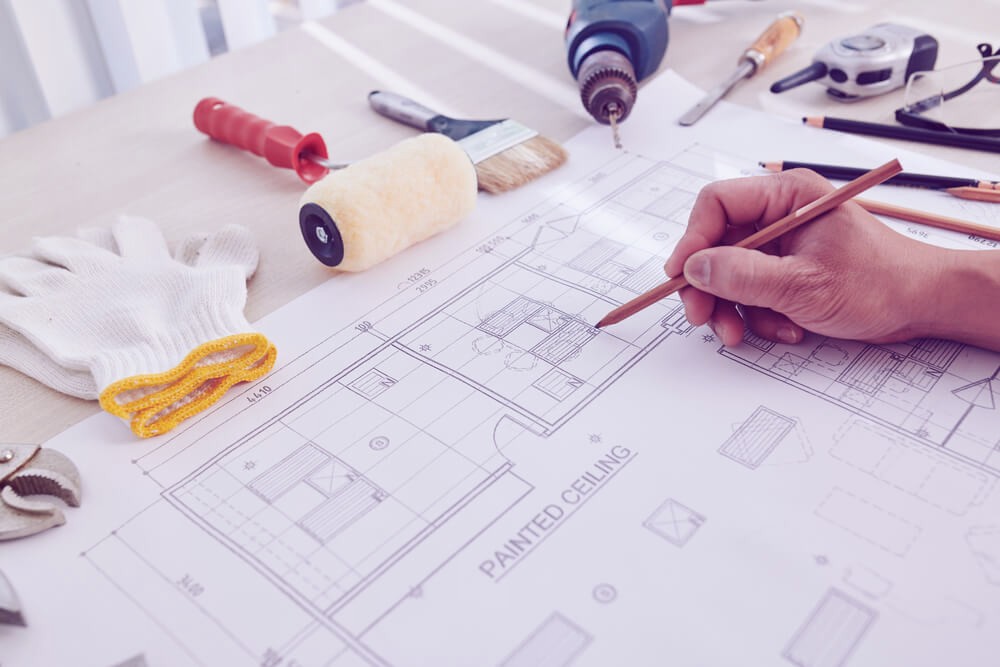 Outcome
The ideal outcome of a home equity refinance is lower interest costs. However, an even better scenario is having additional funds left over for a remodel. Finding the best solution for you is all about effort. You need to see what you're eligible for according to your income, credit history, and equity. Then, you need to act accordingly.
Qualifications for a Home Equity Loan
If you're a homeowner interested in remodeling, you need to know the requirements for approval for home equity loans. As with most other loan types, home equity loans require a credit inquiry. Your chances of approval are better if you have a strong credit history.
Credit is not the only consideration that's taken into account. Your income level will also be looked at. The lender will want to evaluate your income. If you're not making adequate income, you may fall behind on repayment.
Credit and income are considered with qualifications for a home equity loan. However, the most important consideration is the home equity itself. As a general rule, you'll need to have at least 15 percent equity in your property to be approved.
Different Types of Home Equity Loans
Doing your research is important before taking out a home equity loan. There are numerous types of home equity loans to familiarize yourself with. You need to analyze the particular financial situation you're in. This analysis helps you find the right home equity loan type.
Every home equity loan focuses on the principle of using equity as collateral. However, this can be done in numerous ways. Three main types of home equity loans to understand are:
Cash-out loans
Refinance loans
Lines of credit
You need to understand the details of these loan types.
A cash-out loan is a great option because it provides you with cash on your equity. You can use this cash for whatever you want. Cash-out refinances can often provide you with low-interest rates. You won't be able to get cash for the full value of your home equity. However, you could get a cash loan value of up to 80 percent of your equity. Even if you don't have much equity in your home yet, this still might be enough to finance a big home remodel project.
A refinance loan might typically be a little more extensive and involved than a mere cash-out loan. A refinance loan typically completely pays off a mortgage. With your existing equity in your property, you may qualify for a better interest rate than when you bought your home. You might even be able to refinance and have money left over for a remodel.
Refinance loans are also called a rate and terms loans. Refinancing with your home equity updates your interest rate. It could also make your mortgage more affordable. You can adjust your monthly payment when you refinance while leveraging your increased equity.
You could apply for a line of credit to fund a remodel project. In fact, you might even qualify for a line of credit up to the full value of your home equity. A line of credit home equity loans could provide you with maximum funds for remodeling.
However, you won't have to use all these funds at once. Lines of credit are like credit cards. You have the credit available if you want to spend it. However, you don't have to. A line of credit home equity loan could be a convenient way to make funds available during home remodels. This way, you have funds available if the project costs more than expected.
In Conclusion
Whatever decision you make should focus on optimizing your financial situation. Realize that home equity loans are great resources. Use this resource effectively for big earnings and big savings. Don't overlook the resources that your home equity makes available to you.
There are potential remodel improvements for just about any property. Engaging in a home remodeling project can not only be good for your finances but also enjoyable. Many homeowners get a lot of satisfaction out of taking care of their homes. Put some thought into the best remodel projects for your property.
Finding home equity loans is not generally complex. Lenders are typically eager to work with homeowners. Because they have the home equity as collateral, they're generally eager to provide the loan. Therefore, you shouldn't have any problem with approval. As long as you've paid a good chunk of your home value, you should have adequate equity. Start today to make serious improvements to your home's resale value!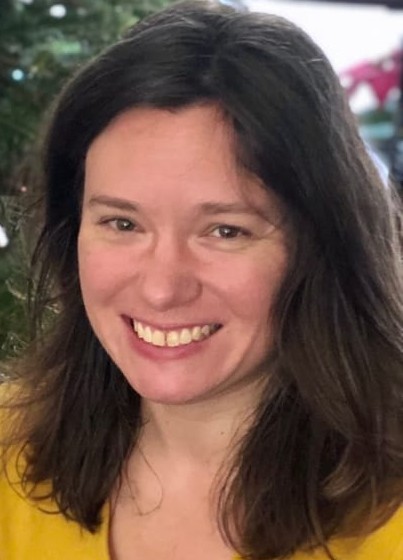 Katherine Davis is a freelance writer specializing in the subjects of finance, banking, and investment. Based in New York City, Katherine's experiences combating the Big Apple's outrageous real estate costs and living expenses have provided her with some great budgeting insights on stretching a dollar. A graduate of Penn State University, Katherine advises millennials to be disciplined when it comes to their finances and to start investing as soon as possible.