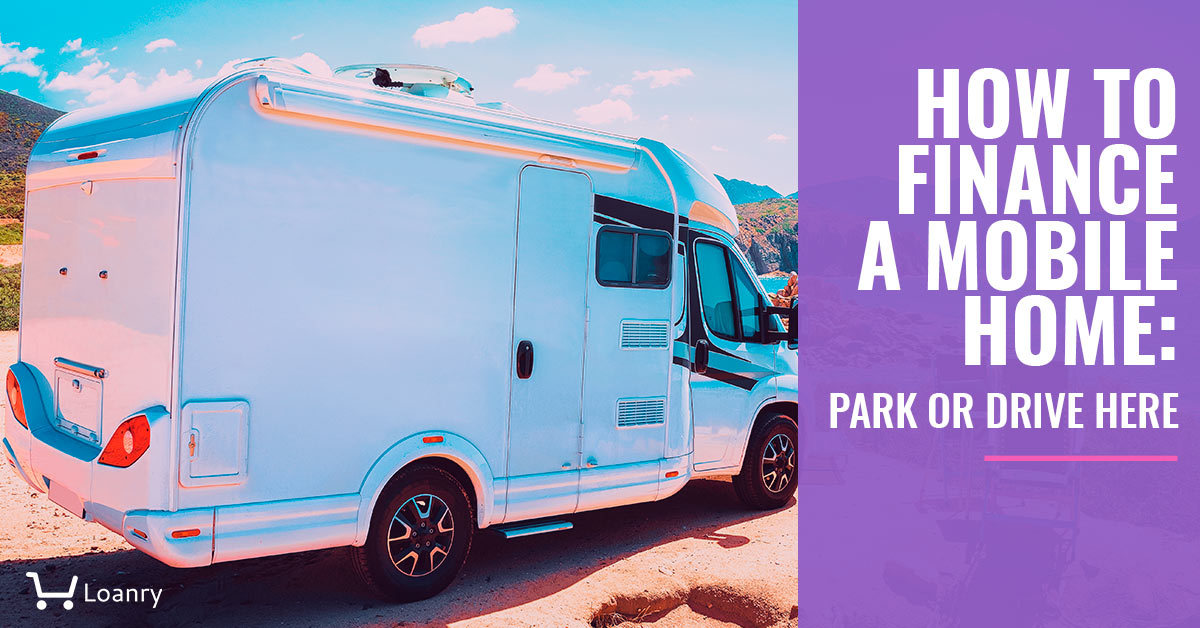 The RV industry is growing, despite complicated economic times. From Trade Only (March 1st, 2020):
The recreational vehicle industry broke records both in dollars spent on new RVs and units sold in 2018, following a record 2017. Perhaps not coincidentally, many RV segments saw price drops between 2014 and 2019, according to the Recreational Vehicle Industry Association, and sizes are trending down, as well.

says National Marine Manufacturers Association president Frank Hugelmeyer, who spent four years leading the RVIA.
How To Finance Your Mobile Home
Some dealerships offer financing on-site. As with automobiles, they may carry the note themselves but must partner with an outside lender to make things easy and help close the deal before the buyer has a chance to change their mind. Most are typical term loans – a fixed interest rate for a set amount of time, paid monthly until paid in full. The RV acts as collateral, just like any other new vehicle would. If you fail to make your payments, the lender has the right to repossess your RV.
If you have a strong credit score, dealer financing might be a reasonable way to go. That doesn't mean you should take the first thing they offer you, however. You might be able to secure better terms through your local bank or credit union or by utilizing an online lending marketplace like Loanry. We just happen to know quite a few reputable online lenders who love offering competitive rates or flexible terms in order to secure new business, and we're happy to connect you with them with absolutely no cost or obligation.
Multiple RV manufacturers mean better quality, more variety, and lower prices – that's the nature of the modern free market. The world of lending is not so different.
What About Bad Credit?
If you need RV financing for bad credit, online lenders are almost always your best choice. You'll be applying for a personal loan designed for folks with lower credit scores or other credit history issues. The reason these are often considered an entirely separate type of loan is their source. Some traditional financial institutions will offer bad credit RV loans, but they're largely the specialty of online lenders who specifically serve borrowers with poor credit.
These lenders will look at your credit history and scores but are more likely to consider your current situation as well – your job, your reliable income, how long you've lived in once place, etc. Remember, too, that as you pay on your RV loan, you're building and strengthening your credit score and credit history. Next time you need financing, you'll have even more options – and on even better terms!
Wherever you finance a mobile home, you should try to make a down payment of at least 10% – ideally something closer to 20%. Some lenders will make bad credit camper loans with a smaller down payment or no down payment, but that means much higher monthly payments and more interest paid over the life of the loan.
If you know you may have trouble qualifying based on your credit score or credit history, be prepared to document your current income and job history. Lenders who specialize in poor credit RV financing may consider your debt-to-income ratio and other factors instead of relying exclusively on your credit rating. If you still have difficulty, consider delaying your purchase until you can raise your credit score and save money for a larger down payment.
Personal Loan Option for Buying RV
Another option to finance a mobile home is a personal loan. A personal loan for an RV is unsecured – you're not using the RV or any other property as collateral for the loan. This is especially common with used RV loans where the value of the RV could fall below the balance owed on the loan at some point along the way. Because it's unsecured, you may find it more difficult to qualify for this sort of loan. You should also expect higher interest rates. On the other hand, you can use these sorts of camper loans for a much wider variety of things related to your RV – repairs, maintenance, storage, park fees, etc. Like personal loans, their use is entirely at your discretion.
Let's Talk Budgets
Next, sit down and be honest with yourself about your budget. If you don't already have a workable household budget, stop everything and do this first. This should NOT become a consideration only once you decide to finance a mobile home! If you already have an effective household budget, you can skip to the next section. Otherwise – and be honest, here – you really need to stay with me for a few more paragraphs. I promise we'll get back to the shiny new RVs in a moment.
On paper or a computer spreadsheet, list all of your monthly income, in detail. Next, list all of your monthly expenses. This usually means pulling up the last few months of utility bills, digging through your check register or online statements, etc. It's essential that you know exactly how much you make each month and how much you spend. Even more importantly, you should know where your money goes – every dollar, every time.
Be Realistic About Your Budget
This is not about making you feel bad about how you spend your money. It's your money, and you can spend it however you like. It's about being honest with yourself and accountable to yourself for how you spend your money. It is also about making sure you can afford the things which are important to you by becoming more aware of how much you're spending on things you don't intend to be quite so important.
A good budget often takes a few months to hone. Most of us discover that we can't fully account for the past month's spending. Often, there are gaps of as much as 20% – 25% of our income which we know we no longer have, but have no idea where it went. THAT'S why we make budgets – so we know.
At the moment, you're looking at your budget to see how much you can realistically afford on monthly payments if you do finance a mobile home. Financing is about more than the size of the monthly payments – there are other factors we should care about as well. But the most basic consideration before you finance a mobile home is whether or not you can pay for it. If not, we should be looking at other priorities and come back to this one when it's more practical.
Recreate Your Recreation
There are many different reasons you might be considering a Recreational Vehicle (RV). Sometimes it's about making family vacations a bit easier – camping and fishing and nature instead of theme parks and museums and arguing over where to go for dinner. Or maybe it's just the two of you, retired and ready to hit the open road. There are those who do away with traditional living altogether and make their RV a primary residence; their address is wherever they happen to park that night.
RVs aren't cheap, but there are more affordable models on the market now than ever before. To a great extent, deciding whether or not it's a good idea to finance a mobile home largely depends on what you plan on doing with it. If your family enjoys the outdoors, or travel for travel's sake, motorhome vacations can quickly make the price of a moderate RV worthwhile. Instead of paying for hotel nights and high-priced entertainment, consider camping trips or visiting the many natural wonders scattered across every region of the continental United States. Make a meal or two each day in the RV or using outdoor grills, and you increase the fun while lowering the expense even further.
RV Life Can Save Your Money
Choosing to live permanently in your RV offers obvious potential savings. Assuming your vehicle costs less than a house, you may be able to finance a mobile home for less than your apartment rental, you're already ahead. Of course, even the nicest RV has limited overall space, and you'll still need somewhere to park it and connect to basic utilities – which means additional costs. Still, if your goal is frugal living, it's an option.
Or maybe you're comfortably retired and money isn't your primary concern. There's a reason you've worked so hard for so many years; it's time to enjoy the fruits of that labor. Find your best deal, explore your best options to finance a mobile home, and make it happen. Pack up, grab a map or update that GPS, and see where the road takes you!
RVs Have Class (A, B, or C)
Whatever your motivation, an RV is a major purchase and a substantial investment. As mentioned in the opening quote from a seemingly frustrated president of a competing industry (watercraft for the upper class), RV manufacturers are doing a pretty decent job offering a wide range of options and price points. Remember our friend Hugelmeyer from the NMMA?

he says.
If you're wondering where to begin on this "good-better-best journey," RV manufacturers traditionally break down their options into three general categories with practical, if not particularly creative, names:
Class A
Class A Motorhomes are the most expensive. This class refers to high-end, heavy-duty, grandest-of-the-grand recreational vehicles. They accommodate multiple sleepers and include numerous conveniences for life on the road.
Class B
Class B Motorhomes are closer to large vans than luxury yachts. They'll have the basics – a toilet, a kitchen, comfortable seating, and a TV or stereo – but they're much smaller. They usually lack the "slide-outs" common in Class A vehicles. They're easier to park and less expensive to drive and maintain, but you're not going to be very comfortable living in them for longer than a little vacation time here and there.
Class C
This class of motorhomes is a "compromise class" between Class A and Class B. They usually have "over-cab sleeping" and can accommodate more people than a Class B, while offering fewer perks and less overall space than a Class A. It may be difficult for beginners to know at a glance which category a particular RV falls into, but experienced RV-ers will be happy to fill you in and describe their personal preferences at length.
Shopping In Stages
If you're already an RV-owner, or you've leased a motorhome before, or even traveled with friends in a recreational vehicle, you may already know what you want in an RV and what you can live without. If you're new to the world of RVs, however, it might be worth doing a little pre-shopping to familiarize yourself with the options before you start narrowing down your choices – and definitely before you start worrying about how to finance a mobile home purchase.
Get All The Information From The Dealers
I suggest checking out a few dealers in your area. Be honest about what you're doing – trying to get a lay of the land, as it were. Most of them will be happy to educate you about various features and options, and knowing you're an RV-newbie will help them focus on models and information suitable for your needs. You can also do some online shopping at this stage. Dealer or manufacturer websites are great for foundational information. There are also motorhome lovers and online groups who love sharing their opinions with anyone who'll listen.
Be Patient and Find The Best Offer
Don't get overwhelmed. You're just getting ideas and learning some basics. There's not going to be a multiple-choice exam or anything. Obviously, RV dealers would like for you to purchase from them eventually, but they also want you to be happy with what you buy when you're ready. This is an industry known for thinking long-term; if you're going to finance a mobile home from them, they want you to enjoy it enough to come back to them when you're ready to move up or recommend them to their friends and family.
"Must Have" List
Once you've familiarized yourself with the world of recreational vehicles, make a list of features you consider "must-have" and those you'd "like to have" but can live without. This is important because once you start shopping in earnest, it's easy to get excited by the shiny, cool things and forget you'll need somewhere for the kids to sleep or that you'd really like a refrigerator larger than a breadbox. It's fine to get some of what I call "lust" features – the stuff that makes you feel good but doesn't necessarily serve an essential purpose – but only if you've covered the "must-have" and most of the "like to have" elements first.
"Must" vs. "Lust"
Time to bring that list with you and do a second round of shopping. This time, you're looking for models with all of your "must-have" and some of your "like to have" features. (The stuff that just makes you tingly is optional.) You should also be prepared this time with more specific questions than the first time around. You know more than you did before; that should make it easier to really think through what you want to know and what features are important to you.
Don't hesitate to visit multiple dealers, and never be afraid to walk away. Buying an RV isn't quite the same as purchasing a home, but it's often a bigger decision than shopping for an automobile – especially if you know in advance you'll finance a mobile home if you like it enough. That's a long-term commitment and a great deal of money, whether you're in Category A, Category B, or Category C.
If you're still uncertain, consider leasing an RV for a short time to see how you like it. Think of it as a "try before you buy" opportunity. If you live near any of the better-known RV parks, go crazy and take it there while you're at it. You might as well get a feel for the whole motorhome world before you dive the rest of the way in!
Conclusion
RVs aren't for everyone, but until you've explored the possibilities, you don't know for sure whether or not RVs are for you. It's essential to know your options and think about what's important to you before you make a final decision.
Financing RV is the same way. Until you know your options, you don't have enough information to make the right decision for you. As it turns out, that's something we can help you with – whenever you're ready. What you decide after that is, of course, entirely up to you.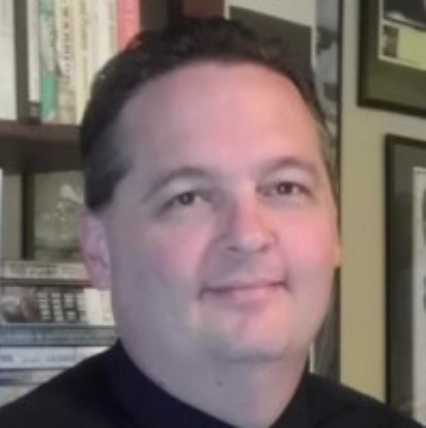 Blaine Koehn is a former small business manager, long-time educator, and seasoned consultant. He's worked in both the public and private sectors while riding the ups-and-downs of self-employment and independent contracting for nearly two decades. His self-published resources have been utilized by thousands of educators as he's shared his experiences and ideas in workshops across the Midwest. Blaine writes about money management and decision-making for those new to the world of finance or anyone simply sorting through their fiscal options in complicated times.