Camper Financing to Help Get You Moving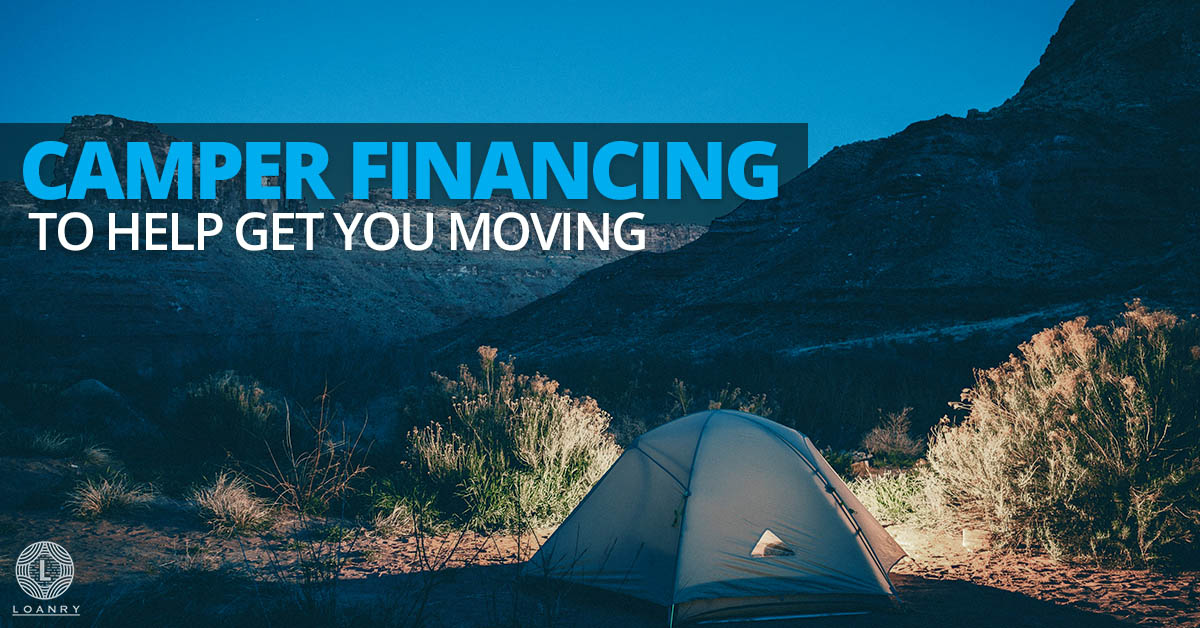 Let's go glamping! What's glamping? Glamping is glamorous camping that is also known as luxury camping. There is no need for you to completely rough it anymore when enjoying a vacation in an outdoor location. Camper financing can help your dreams of this luxurious camping vacation come true.
With glamping, it is possible to rent a luxury motorhome and then drive to a natural setting, such as a fabulous national park. Spend your days hiking the trails, mountain biking, and enjoying other activities, then return to your luxury motorhome for a gourmet meal. Some luxury motor homes even have a hot tub feature or allow a relaxing session in an infrared sauna. You can rent the motorhome you like and use camper financing to help pay for the trip.
Rental of Luxury Motorhomes
It is fun to search online and take a look at the luxury motor homes that are available. A nice size Class C motorhome may be available for around $250 per day. These are popular to rent and pay for the trip with camper financing. Luxury motorhomes rent for up to $450 per day and more. Rent the one you really want and then use camper financing to help pay for your vacation.
Be sure to check the rental contract for any additional mileage fees and any extra charges per hour for running an electrical generator. Some contracts offer unlimited mileage. Others charge per mile. Don't be tricked by a low daily rate and a high price per mile. The mileage adds up fast if you are on the road.
If you are using the motorhome in places that do not have an electrical hookup, you need to consider the cost of fuel for running the generator and the additional charge per hour for using it.
To save money on the budget for camper travel finance, drive a shorter distance and park the motorhome at a campsite with an electrical hook up. Then, you can afford to pay more for the daily rent using camper financing and get a nicer motorhome to stay in.
Always get the additional insurance from the rental company to cover the motorhome. Make sure the policy has coverage for the motorhome's contents. If you are taking along valuable items, such as expensive sporting equipment or cameras, make sure there is a sufficiently high enough limit for insurance coverage of your personal property.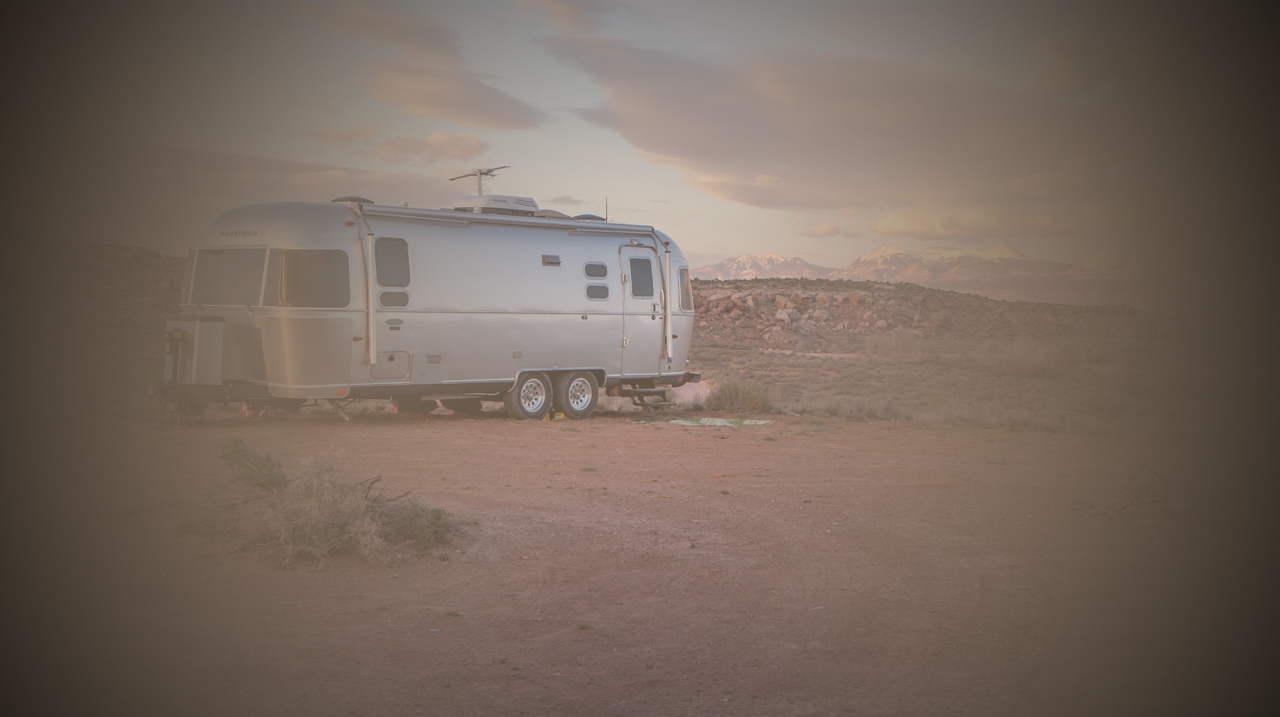 Features of Luxury Motorhomes
Luxury motorhomes have three classes of A, B, and C.
Here is a description of the differences between the classes:
Class A
Class A motorhomes use the same frames that are used for semi-trucks or for commercial tour buses. These frames are heavy-duty and the chassis is built on top of them to support the weight of the motorhome. These motorhomes use large tires to carry the load. They use fuel with either gasoline or diesel depending on the type of motor they have. Average mileage for this class about seven to 10 miles per gallon.
To expand the usable living space, these motorhomes come with at least two slide outs. After parking the motorhome, these parts come out from the sides and create additional room inside the motorhome. There is room to sleep for up to four people. The master bedroom is in the back along with a bathroom.
They can have a tub and a shower, perhaps a sauna. The kids or other guests can sleep on the pullout sofa beds or fold down beds in the seating area. There may be a second water closet with a toilet, shower, and a sink in this area. These motorhomes have a kitchen and a dining area.
Class B
This class of motorhomes is also called a camper van. They look like a van except that they can expand upwards to be taller by having a pop-up feature so that a regular person can stand up while inside them. They may also have slide outs to increase the living space.
All the amenities are tightly configured to provide space for a kitchen, living space, and a bathroom. To conserve space the bathroom is a fully-contained shower/sink/toilet configuration that is an all-in-one unit called a "wet bath."
Class B motorhomes are smaller than the other classes. They use less gas and can park in a regular parking spot. They are easy to drive and are less expensive and therefore the daily rental rates are much less and can be rented for under $100 a day.
People who are of smaller stature are more likely to enjoy this class. Taller people may not be comfortable in the cramped space.
With larger motorhomes, there is often the desire to tow a small car to use for running nearby errands. With this class, towing another car is not necessary as these motorhomes can drive almost anywhere like an automobile.
Class C
This class is the most popular. These motorhomes are medium-sized. They are larger than a Class B camper van and smaller than a Class A luxury motorhome. They are easy to recognize due to having an over-the-cab sleeping area for two people.
Even though they are smaller than a Class A, they are designed to accommodate up to eight people. Two sleep in the master bedroom. Two sleep in the over-the-cab area. Also, another two sleep in the dining table area. The table folds down to make a bed. Two sleep in the sofa bed pull-out in the living room area.
There is a nice kitchen in the dining area with a refrigerator and a stove. They have a bathroom in the middle for easy access.
Many people like to tow a small car, a boat, motorcycles, or ATVs on a trailer. The motors for this class are strong enough to tow these things.
For families with children, Class C is the most popular size and style of motorhome that is suitable for camper vacation loans.
Motorhome Amenities
There are many amenities that may be nice to have for your trip. Having these will not have much impact on your camper financing, so try to get as many of the ones you like as you can.
Here is a convenient checklist to use:
External Features
Entrance Awning
Automatic Steps
Window Awnings
Slide-Out Porch Cover
Automatic Leveling
Electrically-Operated Leveling Jacks
Towing Hitch on the Rear Bumper
Middle Entrance
Rear Entrance
Internal Features
Private Master Bedroom with Separate Bath
Large Rear Window
Extra Bathroom
Clothes Washer and Dryer
Bathtub
Sauna
Sunroof
Day and Night Shades for Windows
Systems
Generator for Electrical Power
Solar Panels with Inverter (converts DC to AC)
Water Heater (AC power or propane)
Air-Conditioning with Separate Area Controls
Kitchen
Ice-Maker
Cooled, Filtered Drinking Water
Refrigerator with Freezer
Living Area
Chair Recliners
Sofa Bed
Computer
Satellite Dish
Motion Satellite System (operates while driving)
Ceiling Fan
Large Screen Television
Video Game Player
Home Theater Stereo System
Destination Glamping Locations
Here are the top glamping spots in the US for motorhomes selected by Tripsavvy:
Bella Terra of the Gulf Shores
This motorhome resort is on the Emerald Coast located in Foley, Alabama. Motorhomes park on large private lots of up to 4,500 square feet. The resort stocks a nearby lake with fish. There is a private movie theater showing new films nightly.
The resort has a fitness center and a golf putting green for practice before playing on a choice of champion-level golf courses. Private bathhouses are available.
Zion River Resort
This motorhome resort is in the center of Utah. It is in proximity to Zion National Park. Zion is famous for its colorfully-painted desert rocks. This resort has a community kitchen, game room, and a concierge. The campsite has lovely shade trees and delightful fire pits. There are cable television and WiFi connections.
Aztec RV Resort
This RV resort is 104 acres. It is restricted for use by only Class A motorhomes. It is in Margate, Florida with over 600 large motorhome lots that range in size from 3,000 to 9,000 square feet.
There are three water canals that run through the property and lots of green open space. It has two swimming pools, lighted volleyball courts, and tennis courts.

Normandy Farms
This is a luxury destination located in Foxborough, Massachusetts. It is in between the Boston area and Cape Cod. It is popular in early fall when the leaves on the trees are all changing color.
This resort has a creative arts center, a business center, a disc golf course, and many other recreational activities to enjoy in the beautiful New England countryside.
Solstice Motorcoach Resort and Country Club
This resort and country club is in Mesquite, Nevada. Mesquite is in between Las Vegas to the south and the beautiful parts of Utah to the north. There is a nice three-tiered pond, a luxury clubhouse, and plenty of walking trails to enjoy.
Hearthside Grove Luxury Motorcoach Resort
You will find this resort in Petoskey, Michigan. It has some nice amenities that include a clubhouse with a theater, large hearth fireplaces, and a resort-size swimming pool. The resort offers cooking classes hosted by local chefs.
Mill Creek Ranch Resort
This ranch resort is one hour from Dallas. It is in Canton, Texas. The site is over 200 acres. The resort stocks the fishing ponds with fish. There are designer swimming pools to enjoy. You can walk around the park or rent a golf cart to get around.
The premium motorhome sites have large shade trees, cooking grills, tables, chairs, and daily trash pickup. Concierge services are available for help with anything you may need.
Indigo Bluffs
This is a luxury glamping park located in Empire, Michigan offering full hook-ups and a concrete pad to park on that extends to make a nice patio area. There are heated swimming pools to relax in and enjoy the views of the waterfalls. The landscape in this part of Michigan is rich in hues of deep blues and bright greens.
Crystal Springs Wilderness Lodges and RV Resort
You can find this RV resort in Cream Ridge, New Jersey. It has 48 acres and 4,500 of waterfront fishing. If you come with the kids, they will love the fact that it is only two miles for the Six Flags Amusement Park.
It is an easy drive to Atlantic City to visit the casino hotels. There are many golf courses in the area to choose from and parks to enjoy. Housekeeping services are available, for an extra fee, to clean your motorhome.
Heritage Motorcoach Resort and Marina
This resort is in Orange Beach, Alabama. It is one of the best resorts on the Gulf Coast. There are excellent views of the Gulf of Mexico to enjoy from any of the 79 sites on the resort. The entrance to the resort is a gated waterfall.
The streets decorations are a vintage theme with gaslights. The decor has the feel of the late 1800s. Dogs are welcome. There are many walking trails throughout the park.
Bluewater Key
The Bluewater Key resort is fully equipped. It offers boating, fishing, diving, and swimming. Each RV site has its own private Tiki hut to provide privacy, which looks nice.
There are full hook-ups including cable television and WiFi. There are parks for people and special parks for dogs. Everything you can do on the ocean is available. Landlubbers can shop or visit the local restaurants and bars.
Polson Motorcoach and RV Resort
This resort is next to the beautiful Flathead Lake in Polson, Montana. This is Big Sky Country with gorgeous views of the nearby Mission Mountains. Each large size RV lot has professional landscaping. There is a fenced run for dogs. This resort has an exercise gym and fire pits to enjoy. There are many nice outdoor dining areas and places to sit and relax.
This resort hosts community events that include live music performance on a covered activity deck that doubles as a stage. Hunters will find plenty to do in this area. During hunting season, there are many local deer and elk to hunt.
Camper Financing for a Vacation
The average cost of a vacation taken by folks in America is around $9,000. This is a figure you can use for your camper travel loan budget as a starting point to determine the amount of camper travel finance you may need.
If you are not driving a long distance to the campsite, it is possible to get this budget down to $5,000 for a family of four and still have an excellent time. I show an example of that budget level for camper financing below.
The good news is that if you rent a luxury motorhome, you will avoid paying hotel room rates. If the travel to your holiday area is not that distant, this might even result in an overall saving. Motorhomes use a lot of gasoline or diesel so it is always better to rent one near the location that you will enjoy for your vacation.
Budget for the gasoline needed, by first finding out the gas mileage that the motorhome will get on average. Then, calculate the cost of gasoline needed for the round trip. Add this to the daily rental rate (including insurance), any camping sites fees, and then you can compare the total to a hotel bill for the same number of nights.
Here is an example of the basic budget items and the calculations:
Fuel Cost
Mileage of the Motorhome: Seven miles per gallon.
Gasoline Price: $5.00 per gallon (slightly higher than current gas prices)
Trip Distance: 210 miles
Total Fuel Price 210/7 = 30 gallons of gas. 30 x $5 = $150 for fuel
Daily Expenses
Vacation Time: seven days
Rental Price: $250 per day
Insurance Price: $50 per day
Campsite Rental w/Hookups: $5 park entrance fee, $25 per day
Total Daily Expenses 7 days @ $300 = $2,100 + $180 = $2,280
Food Budget

Gourmet Food/Drinks: $50 per person per day
Total Food Expenses (for four people) 4 x $350 = $1,400
Misc. Expenses
Equipment Rentals, souvenirs, etc.: $25 per person per day
Total Misc. Expenses (for four people) = 4 x $175 = $700
Subtotal of Expenses $4,530
Add 10% for contingency/emergency = $450
Total Budget: $4,980
This is a nice amount for a family of four going on a camping trip. Also, $5,000 is a good amount to use for camper vacation loans.
Budgetry is a good resource to help with all the calculations. It helps figure out a workable budget to organize financing that will make it easier to take a glamping vacation using camper financing and then pay off the camper travel loan over time. Don't worry, it is possible to get camper travel finance even for those who want a vacation loan with bad credit.
Not that you know everything on this topic, including how much money you'd need to finance a camper, you are informed well enough to start looking into lenders. One of the most important things to do is do proper research. You need to know that the lender will stick to the agreement. If you want to make this process a bit easier, we did some of the work for you. Our partner Fiona selected reputable, trustworthy lenders and all you need to do is enter your information and see whether you qualify to get an offer:
Conclusion – Camper Financing
Camper loans and financing makes the dreams of getting back to nature for a wonderful vacation come true. With glamping, campers get to enjoy all the creature comforts of a five-star luxury resort, while having a natural adventure at the same time.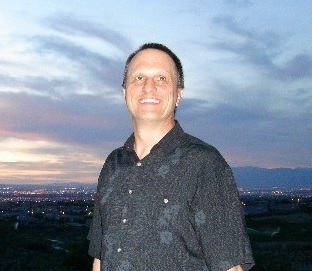 William Vinson has been a professional writer for more than 35 years. He is also a seasoned financial professional and raised significant capital for the startup of over 30 companies. He has expertise in real estate, insurance, financial planning, and investment management. He wrote thousands of articles for publication on major websites. All of his earnings from writing are used to support the charitable efforts of the Willivision Foundation that helps the elderly and does animal rescue.