Recreational Vehicle Loans: Adventure Awaits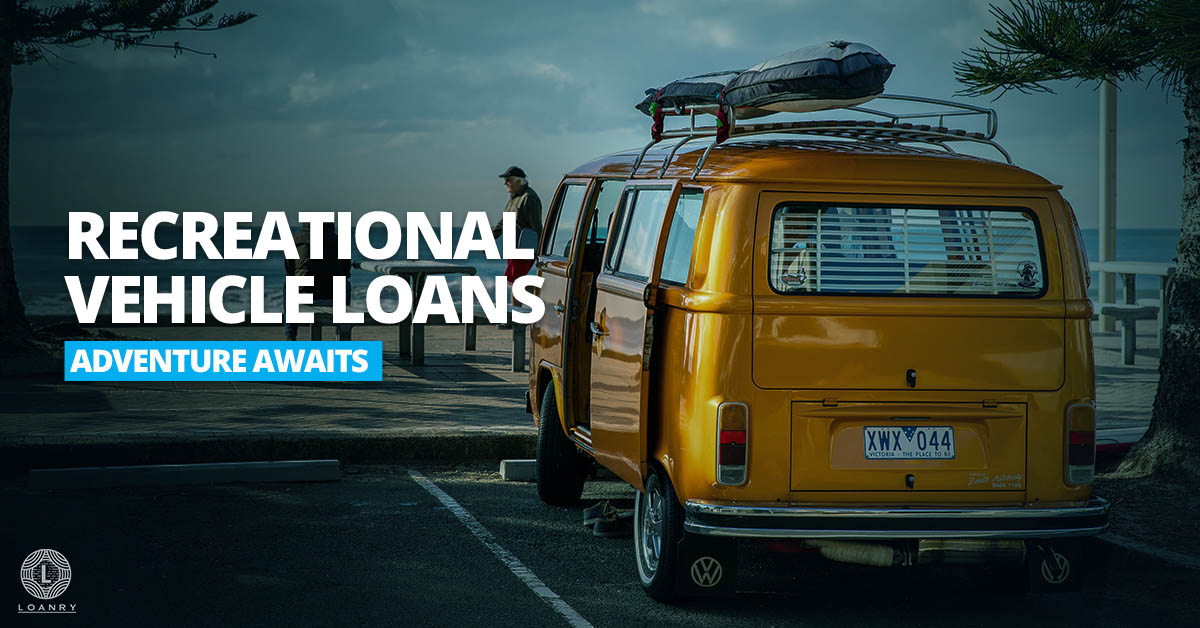 A personal loan is an unsecured loan, which means that you won't lose any collateral if you don't pay back the loan. Taking out recreational vehicle loans is one of the most straightforward ways to finance an RV. You can make payments on an existing RV loan, but make sure that this doesn't become a debt cycle. It can be a crutch during difficult times between jobs or if you want to take a trip.
Reasons for Recreational Vehicle Loans
There are a number of reasons why you could use an RV loan.
Payments: If you have already financed your RV, payments could be straining your budget. However, getting a personal RV loan can help make the payments more affordable so these payments aren't a strain.
Purchase Loans: Purchasing an RV can be a big investment. There are different options when you are financing an RV and you will have to find the one that works best for you. Banks can offer RV loans that are similar to car loans, but these often require the best credit. RV loans can be an easier way to purchase an RV if your credit isn't as perfect. There is also more flexibility with these loans.
Bad Credit: Even if your credit is bad, you don't have to give up your dreams of owning an RV.
Park Fees: If you spend a lot of time on the road or decide to live in your RV year-round, the park fees for an RV can be a big expense. If your budget is tight and you need some help paying for these fees, then a loan may be able to help. A personal RV loan is flexible so you can use it to pay for these fees.
Repair and Remodel: RVs will need care. Even with the best maintenance, your RV may still need repairs at some point and insurance may not cover the cost. If you want to remodel part of your RV, it can also come as an additional expense. Use a personal loan to pay for these expenses.
Rental Loans: If you aren't sure if the RV life is for you, you may want to rent one for a trip to test it out. If you need help with the payments, consider an RV loan.
Storage: When you aren't on the road, you will have to figure out where to keep your RV. If you don't have space in your driveway or garage or live in a place where you aren't allowed to park RVs, you will need to find storage. If you don't have room in your budget for storage fees, then a personal loan may be the answer.
Things to Consider When Financing Your RV
There are many things to consider before you begin financing your RV with recreational vehicle loans. One of the most important things is your credit score when it comes to getting a loan. If your credit score is not as high as it should be, there are things you can do to improve your score before applying for financing.
Since an RV is considered a luxury, you have more time to work on your credit score before needing to finance your vehicle. Do your homework when it comes to shopping for recreational vehicle loans. Don't let the excitement of getting a new RV cloud your judgment. You should know what you can afford, what you can put down, and the terms before you settle on a loan.
You can use different personal loan calculators to help estimate these payments. Many lenders may require you to still put down a down payment, but some will offer zero down loans. Typically, the larger the down payment, the lower your interest rate will be so it helps to put down a bigger payment if you can afford it.
Where Can You Get Recreational Vehicle Loans?
Many banks and credit unions, as well as independent finance companies, will offer loans for RV loans. You can also do a lot of your RV personal loan shopping and comparisons online. You may even apply for a loan and get all your financing online to make the process go faster. Borrowing to buy an RV is similar to a car loan. However, standards can be more stringent for auto loans. In any case, it's always important to find a credible lender. Scammers are everywhere, so beware! It's always smart to get help from someone who has experience in the industry and knows what they're doing. Here at Loanry, we can connect you with reputable lenders who may give you a loan. We work with Fiona to select the best lenders out there. For more information and offers, start here:
Be Successful in Getting Recreational Vehicle Loans
There are a few things you can do to increase your chances of getting approved for an RV loan. The first step is having a good credit score. This is the number one factor that will impact the approval. With low credit, you may not qualify, but if your score isn't that great, you will have to pay more in interest. The second thing many lenders look at is your debt-to-income ratio.
This is the monthly revolving debt divided by your monthly income. Lenders will want to see proof of income and will usually accept tax returns for the past two years to prove income. Many lenders will look at a maximum debt-to-income ratio of about 45%, but some lenders will accept 50% if you have good credit.
The bigger the down payment, the better loan terms you can get. Many RV loans can last between five and 15 years. However, for larger loans, it's possible to extend the length of the loan. This can help lower payments to make them more affordable. However, when you extend the life of your loan you will be paying more interest overall.
If you are looking to get an RV loan with bad credit, don't be discouraged because there are still things you can do. With bad credit, a higher down payment may be necessary. A larger down payment can help you qualify when you may not have otherwise. This will show lenders that you have enough money to afford the loan, even if your credit isn't great.
You can also accept higher interest rates. With bad credit, lenders see you as more of a risk, which means they will charge you more. You can also spend some time before applying to lower your debt-to-income ratio. This may be an easier process instead of working on your credit score. Work to pay down any outstanding debt you have before taking on more.
The last step is to wait and improve your credit. This can take some time, but work on paying overdue bills or improving any errors that are on your record. You can improve your credit score over time by making payments on time and using less of your available credit limit. Even if you aren't able to improve your credit score considerably, showing that you made an effort can help you convince a lender to give you financing.
Should You Use a Personal Loan for Travel?
There are a number of debates on whether or not it is appropriate to you use a personal loan for travel. However, there are quite a few times when it can make sense that you need a personal loan for travel. If you have an emergency and need to travel somewhere immediately, then getting a personal loan makes sense.
If there is a business opportunity that requires you to travel, then a personal loan can be worth it because the business opportunity will lead to you having money to pay it back. When you know you will have consistent income when you get back from your trip, then a personal loan isn't a big deal. If you have vacation days and have a stable job, traveling offers plenty of experiences. You will come back refreshed and go back to making money to pay off the loan.
Things to Avoid with Recreational Vehicle Loans
When you are purchasing an RV there can be a lot to consider. It's a serious investment and purchasing one does mean budgeting for years for payments, along with travel-related expenses and monthly costs. One of the keys to getting recreational vehicle loans is to make sure that the purchase will fit comfortably into your budget and routine. RV ownership can be a lifestyle change so people should be prepared for that.
Taking Price at Face Value
Just like other luxury items, there is a markup when it comes to RVs. Dealerships will expect you to haggle. In additional to dealerships, there are sites that can give you an idea of any RV deals and prices. Be sure to do your research so you can get the most value when purchasing an RV. If you are able to lower the price, then you can get a lower amount for the loan or have some money for other maintenance expenses without causing too much strain on your budget.
Not Looking at Your Credit Score
Your credit score is an important part of the loan terms and interest rate you will get. You should check your credit score before applying. A good credit score, which is something in the mid 700s, will give you the best rate.
If you have a lower score, you can still qualify but you will end up paying more. Interest rates can vary between different states, but some interest rates can get as high as 24%. RV financing is similar to financing a different type of vehicle, but there are different options when it comes to RVs. You could claim an RV as a residence, whether it's primary or secondary. This can help lower your taxes.
Overestimating What You Can Afford
RVs tend to cost more than regular vehicles, so a loan can look more like a mortgage payment instead of a typical car loan. You can use a personal loan calculator to estimate your monthly payments and interest.
This can help you estimate the cost of ownership. It's important to not just think about the payments but the overall cost, including taxes and registration fees. Some other costs include utility costs, storage fees, maintenance costs, and mileage rates.
Taking the First Loan Available
As with any loan, you don't want to settle for the first offer you get. Some RV loans have a 20-year term, which can seem like it's more affordable than it is. Be sure to research your options so you can pick the right loan for your budget and still get the RV you want.
Owing More than the Future Sale Price of the RV
A new RV can depreciate in value quickly just as other vehicles can. There is a high risk of being upside down on this loan. This means that is more is owed on the loan that it is worth. In order to avoid being upside down, it helps to make a large down payment.
This way you will owe less if you want to sell your vehicle in the future. Another strategy is to start small and build up to having a bigger RV. If you buy a lower priced model at first, you can easily pay this off and then be able to trade it in for an improved model later.
Planning a Fun and Affordable Vacation
With an RV, it's possible to plan a fun and affordable vacation the whole family can enjoy. Once you have settled on a destination for your RV, you can save money by timing it correctly. When you go in the peak season you could spend a lot more than just waiting to enjoy the destination in the off-season.
You will also need to budget for food, entertainment, and activities on your trip. You can use travel books and websites to help you estimate the costs for things you know you want to do. An RV will allow you to save some money on vacations by having some more meals in and campsites will usually be cheaper than hotels. Save money by packing everything you need, including snacks. If you love to travel constantly, consider setting up a vacation fund that you contribute to monthly. This way you can set aside money year round, in order to help fund your next trips.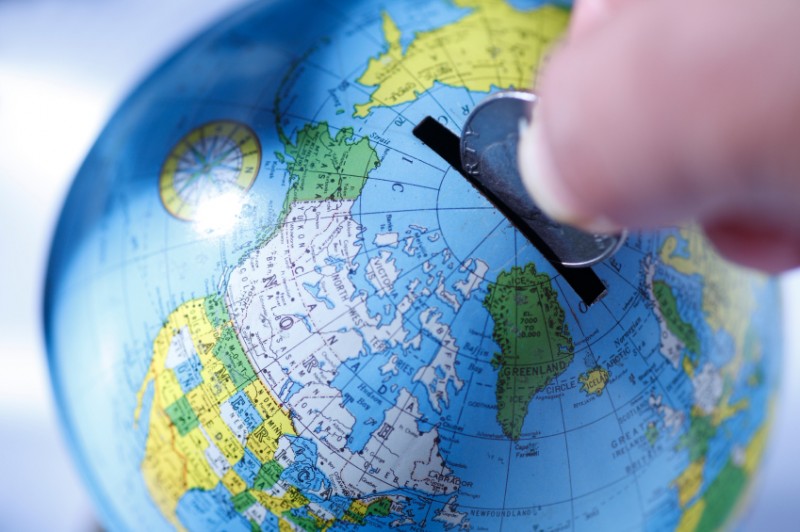 Top Reasons to Vacation in an RV
There are many reasons why you want to vacation in an RV. Once you pay off your loan, your RV costs will only be for maintenance and the cost of your trips, allowing you to have years of fun at a lower cost.
You Can Go Where You Want to Go: No matter your interest, whether it's arts or just nature, there is a good chance that traveling in an RV is a great way to get there. RVs can allow you to travel in comfort to many places that planes won't go.
It's Great for Any Budget: RV travel will allow you to budget in ways that other forms of travel don't. You can choose from a range of state parks or RV resorts that all have different price points. You can cook your own food to save money on restaurant meals and you get to determine how far you want to travel from home.
RV Vacations Are People Friendly: These vacations lend themselves to making new friends. Fellow RV drivers will love to share experiences with the best restaurants and places to stop.
Nature: Spending time in nature is a great stress reliever. The United States has some of the most beautiful national and state parks that can work to restore tired spirits and renew energy levels. Spending time in nature allows you to make great memories with your family.
You Can Visit Friends and Family: RVs allow you to visit places that you would normally fly over. Visit family and friends you haven't seen in a while and you don't even have to inconvenience them with space in their home.
Food: An RV allows you to carry all your food and prep it. You can eat what you want and when you want. You aren't stuck in long lines for food or having to worry about any allergies.
Quality Time: Road trips in your RV allow you to spend time with your loved ones. You can catch up, play fun games, and stop at fun and unique places to make plenty of memories.
It's Great for Pets: RV travel allows you to easily bring your pet family members and they can travel in comfort. You don't have to worry about them missing them or worry about arrangements for them. It can also help you save on kennel costs while you are away.
You Are at Home: An RV is basically like a second home so you are always at home, even when on vacation. Having a portable shower and toilet is also a great alternative to camping.
Final Thoughts
RVs provide a great vacation choice for many families. With recreational vehicle loans, you can make your RV payments. RV personal installment loans will allow you to make payments on your RV and then plan affordable family vacations. Be sure to do your research to not fall into common problems when it comes to financing your travel. Not only do RVs give you affordable vacation choices, but there are also many other benefits of vacationing in an RV and an RV will provide you of years of vacation memories.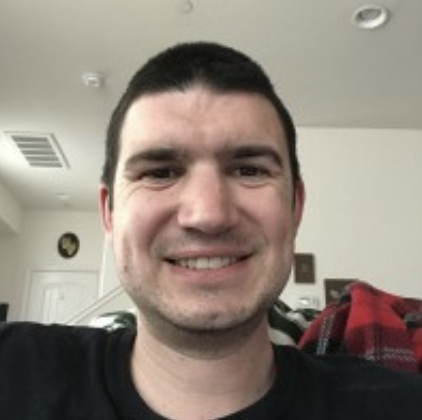 Kevin Strauss is a personal finance writer and homeowner based in the Los Angeles area. Being in one of the most expensive markets in the country, he's learned to maximize resources to plan for both his monthly expenses and future financial needs. Kevin has a passion for helping those in a similar situation navigate the complex world of personal finance so they can pay down debt, plan for the future and live out their dreams.  In addition to covering personal finance in depth on Loanry.com, Cashry.com, Debtry.com, Budgetry.com, Billry.com, Creditry.com and Taxry.com.  Kevin shares his expertise with readers who want to create budget-friendly habits across the web.