Many people avoid going to the dentist because they dread having a tooth pulled or a cavity filled. However, another major reason people loathe going to the dentist is the cost. As you may know from experience, getting dental work done isn't cheap. That's why some people consider a medical loan for dental work.
According to a report published by the Federal Agency for Healthcare Research and Quality, the cost of dental care per individual (adjusted for inflation) increased 23 percent from 1996 to 2015. Of course, if you have a spouse and children, you will probably need to pay for more than one or two dental procedures every year.
Even though the costs associated with dental work can be high, it is essential that you don't skip your appointments with the dentist. Untreated dental problems tend to be painful and can cause heart problems. Unfortunately, patients don't always have enough money to cover dental work costs.
Most medical plans don't cover dental work because dental insurance is frequently sold separately from medical insurance. Even if a patient does have dental insurance, it's not always guaranteed that the policy will fully cover the cost of a pricey dental procedure.
If you don't have the money to cover the cost for dental work, you're probably better off getting a medical loan rather than putting off your visits to the dentist. Here is some information about getting a medical loan for dental work.
Can You Get a Personal Loan for Dental Work?
One question that many patients have is whether it is possible to get a medical loan for dental work. A personal loan is a type of loan that individuals can use for just about anything. Due to the inherent flexibility of a personal loan, many individuals apply for personal loans to pay for out-of-pocket dental expenses.
In general, a medical loan for dental work has a lower interest rate than a credit card. The average interest rate for a credit card hovers around 16 percent. On the other hand, personal loans can have interest rates as low as five percent. Accordingly, most people find it more advantageous to use a medical loan for dental work to cover the costs than to use a credit card for medical expenses.
After all, a lower interest rate translates to a lower monthly payment. Many people also find that the terms associated with a personal loan are more favorable than the terms associated with their dentist's payment plan.
Not only are personal loans versatile in terms of what you can use them for, but they are also flexible when it comes to how much you can borrow. A personal loan for medical bills can amount to as little as $500 to as much as $100,000. However, depending on the state in which you reside, you may face some restrictions in terms of how much you can loan. Overall, a personal loan is an excellent option to cover dental needs, both basic and complex.
It's important that you go to the right lender when taking out a personal loan. Our advice is to consider the following lenders brought to you by Fiona, our trusted partner. By putting in your information, you will be able to see the lenders you may qualify for, and you may even get offers from them:
Can I Get a Medical Loan for Dental Implants?
A dental implant refers to a surgical component that interacts with the bone of the skull or jaw to support a crown, denture, bridge, facial prosthesis, or another type of dental prosthesis. Dental implants can also function as an orthodontic anchor. In general, patients get dental implants after losing a tooth due to injury or periodontal disease.
Unfortunately, many patients struggle to afford dental implants. The average dental implant procedure costs $3,000 to $10,000. A dental implant can cost even more if additional procedures are needed. Some examples of procedures that may be performed in addition to a dental implant include bone grafts, sinus lifts, extractions, and tissue grafts.
Dental coverage may limit or exclude benefits for dental implants. Of course, some patients don't have dental coverage at all. If you're in this position, you'll be happy to know that it is possible to get a medical loan for dental implants. Financing your dental implants can allow you to start your treatment plan immediately so that you can restore your beautiful and healthy smile.
How to Pay for Dental Work with No Money or Insurance
If you can't afford a visit to the dentist due to a lack of money and insurance, here are a few tips that will help you save money on dental care.
Participate in medical studies

Many organizations and universities conduct research on certain treatment methods and dental conditions. For example, these institutions may establish clinical trials to test the effectiveness of a treatment method on a certain dental condition. Of course, these clinical trials require volunteers. If you're short on cash and don't have dental insurance, you should consider joining a medical study to receive free dental care. However, you should keep in mind that the type of care you will receive will depend on the nature of the clinical trial. Therefore, you will need to take the time to look for a clinical trial that will provide you with the type of dental care you need.

Use free or low-cost dental care providers

Many dental providers offer their services to patients who don't have insurance. These dental providers often charge based on a sliding scale, which means they will set their rates based on your income. To find dentists that charged based on a sliding scale, you should contact your local United Way branch.

Sign up for a discount dental plan 

Some dentists offer a discount dental plan. If you pay a yearly membership fee, you will be able to partake in a discount dental plan, which will allow you to enjoy significant discounts on the cost of dental work. These discounts can amount to as much as 60 percent off. Discount dental plans are especially worthwhile if you have a spouse and children and can expect to pay for multiple dental procedures per year.
Loan for Braces That Will Make You Smile
According to Melanie Johnston, the marketing director of Smiles Change Lives, braces cost about $6,000 on average. Due to the high cost, braces are a luxury for many families. Whether your children need braces or you need adult braces, you have the option of getting a loan for braces if you can't afford to pay for them out of pocket.
Most orthodontists permit families to pay for the cost of braces over 24 months with no interest. However, some orthodontists require families to pay a down payment for the braces. If the payment plans offered by orthodontists aren't feasible for your family, you can pay with the help of third-party financing companies.
Working with a third-party financing company can help you extend your payments for braces for three years or more. The main disadvantage of this medical finance is that it carries interest. However, many families prefer getting a loan for medical bills rather than putting the payments on a high-interest credit card.
Ways to Get a Medical Loan for Dental Work with Bad Credit
One obstacle that many people face is a bad credit history. As you probably know, medical loans for bad credit can be difficult to get. In comparison to regular credit cards, dental credit cards tend to have a higher rate of acceptance.
However, if you have a bad credit history, it is more likely that your application for one of these cards will be denied. If you have a bad credit score, you will likely need to apply for a bad credit loan to cover the costs of your dental work. In general, these loans tend to have higher interest rates than normal personal loans. Despite this, many people find that bad credit loans are an excellent financial solution.
If you need to get dental work done but don't have the money to cover the costs, you should consider getting a medical loan. For more information about getting a medical loan for dental work, don't hesitate to contact us.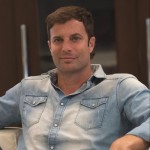 Ethan founded Goalry, Inc in Dec 2016 with the mission to build the world's first and only Financial Goal Mall. One place to reach financial goals and comparison shop for any money matter. Taub invents the IP for the finance stores within the mall, while overseeing various aspects of the company. He also has orchestrated the company's earned media across the finance stores: Accury®, Billry®, Budgetry®, Debtry®, Cashry®, Creditry®,  Loanry®, Taxry® and Wealthry®. This includes over 1200 blogs, 400 videos, thousands of social post and publications that have been featured across the web.