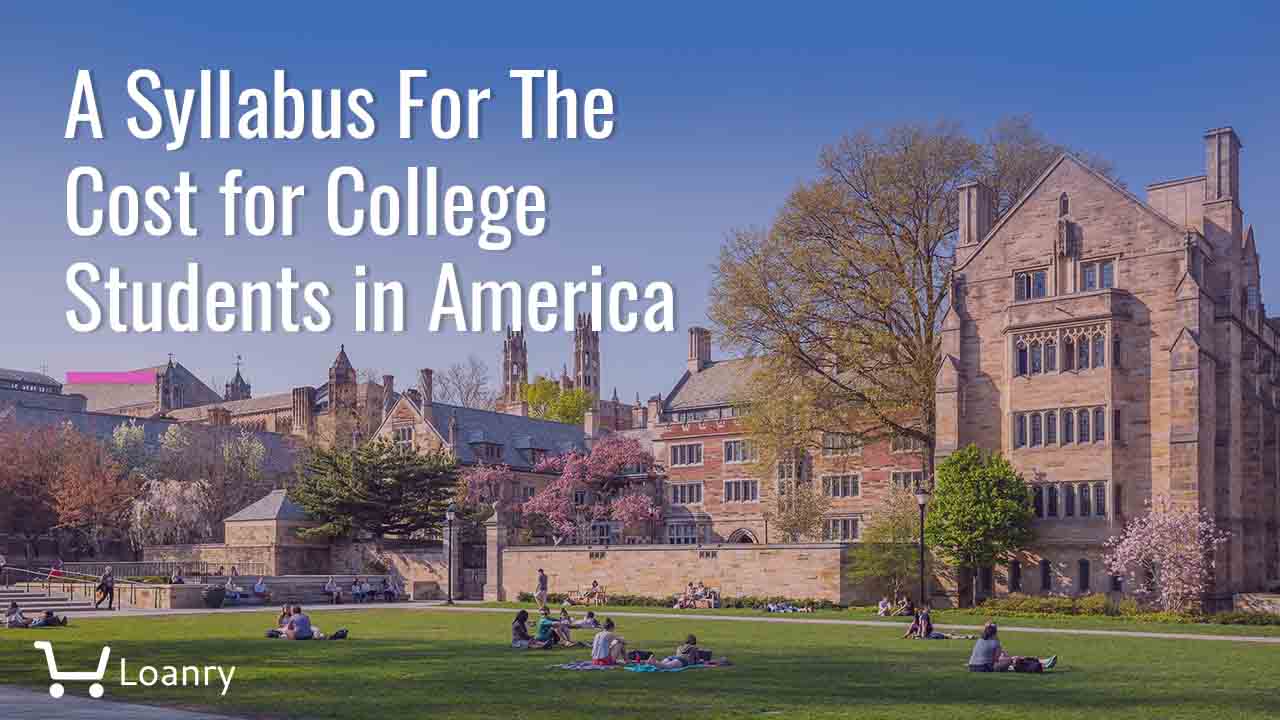 Student loan debt has been a major point of discussion for some time now. It really is not surprising, though. The national student debt adds up to more than $1.64 trillion. Yikes! That is a lot of debt, and it comes from 44.7 million Americans.
So, keep reading to find out how you can save money on your college journey and what is important to know before you decide to take a student loan or before any kind of borrowing money for college.
Make Your Perfect College Plan Considering These Common Costs for Students
If you or a loved one are preparing for college, numbers about national student debt probably scare you a bit. That's understandable- debt is a scary thing. I get a little queasy every time I think about my own student debt. There are so many things that I wish I would have known before getting into that debt. I had no clue what I was getting into at the time, or how I could have changed it.
That is no longer the case, though. I have learned from my mistakes when it comes to debt and college costs, and I want to share those lessons with you. We are going to make our way through the most common costs for college students and talk about how to minimize them.
The total amount of student loan debt in 2020 is over $1.67 trillion according to the US debt clock. #medicalloans #rentloan #travelloans #studentloan ?https://t.co/Gt5K0Hksis pic.twitter.com/P0eeMGW6AS

— Loanry.com | Loan Shop ? (@LoanryStore) May 12, 2020
Tuition
It does not matter what school you go to, what degree program you enter, or where you live while you are in school- tuition will always be the biggest cost for college students. Tuition covers the cost of actually taking the courses. It is usually charged per credit hour and can vary wildly.
The cost for college students to receive a four-year degree can be anywhere from $20,000 to hundreds of thousands. As of 2019, the average in-state public college degree averaged about $26,500 while a private college education averaged about $53,000, which is actually considered to be a "moderate" cost for college students at private schools. That, my friends, is not moderate by any stretch of my imagination.
The short and simple truth to it is the tuition cost for college students depends largely on the school they attend and the degree program they enter. I do not want to push anyone away from attending a school they really want to go to, but when you are trying to cut the tuition cost for college students, you should consider the following:
Is there a reason that you want to attend this school specifically? If a high priced college has offered you a scholarship or something else, by all means, go for it. If you have been promised a well-paying job if you graduate from that college, go ahead. However, if there is no set reason you want to go there, ask yourself if you could consider a lower-cost option.
Higher College Cost doesn't Mean You Will Get a Better Paying Job
Could you achieve the same career by earning a certification in that field as opposed to a full four-year degree? Even after earning a Master's Degree, I still find myself getting more use out of a certification course that took me three months to complete.
Does that school have better results than others? I am not talking about test scores or anything like that. I am referring to the results after the students graduate. Does a high percentage of graduates get really good jobs after graduation? Is that percentage higher than in other schools?
Unless you are getting grants and scholarships to cover the entire cost, you will be in debt when you leave college. Well, also unless your family has money and can afford the cost out of pocket. Otherwise, you are probably going to owe some student debt. The amount of debt depends on a lot of factors, but the point is this: If you attend a really expensive college, are you going to be able to get a good enough job to cover those high student loan payments and still live comfortably? Think about it. While everyone believes that doctors have tons of money, it actually takes them a while to work off their medical school debt. That does not mean that you should not go to medical school, but it is something to consider carefully.
The point that I am trying to make here is that the higher cost colleges do not necessarily equal the highest paying jobs or the biggest bank accounts. If you- or your loved one- want to attend a school with a high tuition cost for college students, just examine the reasoning behind it and make sure it is sound. Otherwise, you may end up in unnecessary debt.
School Fees
In addition to tuition, most colleges charge school fees. These can literally be for anything, depending on the college. Some fees are charged to cover the use of the library, gyms, or other areas that need to be maintained. There may be technology fees to cover the use of computer labs, health fees for visits to the college's health center, or anything else the college offers.
Fees are a way of spreading the cost of upkeep and maintenance among everyone. They are not really a bad thing as they go to benefit all students, but they are something to keep in mind when considering the overall cost for college students.
Room and Board
Room and board are another area that can vary wildly. The average room and board cost for college students attending private schools averaged almost $13,000 last year. Public schools were not far behind, coming in at about $11,500.
Some students opt to live off campus. This does not necessarily guarantee a lower cost, but it does give you a little more control. It allows you to find a place within a budget you can work with. You might also choose to live with some roommates to lower your cost. If you live off campus, though, you must also consider that you will be providing more of your own food, so that is a cost you will need to calculate yourself.
Some other students decide to go to college near home and continue to live with their parents for a time. This is definitely a way to save money overall, but it is not an option for all students. If you have this choice, talk it out with your parents and decide together if staying at home for a while is the best move for everyone.
Books and Supplies
Sometimes, the quoted tuition price includes an estimate of the cost for college students to purchase their textbooks. This estimate is just that- an estimate. The textbooks may costs more or less than that as the ones you need will depend on your classes. The average cost of books and supplies for the 2019-2020 school year was more than $1,200.
Even if that estimate is accurate, it does not include the various other supplies you will need. You still have to consider the cost for items such as:
Notebook paper
Pens and pencils
Highlighters
Notebooks and binders
Study guides
Calculators
And pretty much all of the other items you need for studying and completing your classwork.
Equipment
Let's not forget the other items you will need to help in your day to day life. You will likely need things like:
A laptop/tablet and printer, flash drives, and similar items
Microwave/hotplate for your dorm or home
Cooking items, like pots, pans, and utensils
Sheets, towels, and blankets
A vacuum
Lamps
Any specialty items for classes (like a camera if you are a photography student)
If you are living in your own home off campus, you will need even more, like a bed, furniture, and appliances. You might be able to find a place that is furnished, but if not, do not forget items for your home.
Transportation
The transportation cost for college students varies according to how much they will be traveling. For those living off campus, the cost will include fuel for your car, insurance, and more. If you are attending college away from your family, you will need to calculate the costs of traveling home on your breaks.
Personal Expenses
The tuition cost for college students does not include any personal expenses. Groceries, toiletries, medications, streaming services- like Netflix- clothes and laundry, entertainment, and anything else you choose to purchase is in addition to tuition and fees.
Tips for Cutting Costs and Limiting Your Debt
Here are a few other "tricks" to help you cut your costs:
Shop Student Loans
I hope from the bottom of my heart that you can get enough aid to cover your full costs and not have to take out any student loans. I know what it is like to be in that debt and I would not wish it on anyone.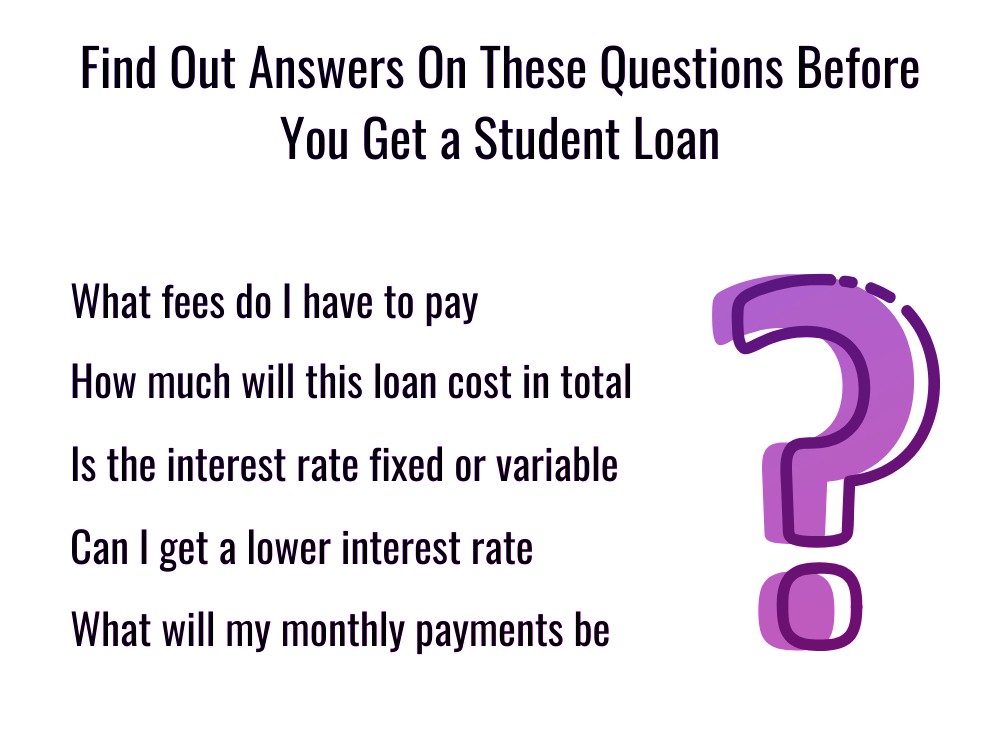 Regardless of my hopes, though, you may find yourself in need of them, so I want to give you some very important advice here: Do not just accept the first loan you are offered. You should actually do some student loan shopping.
Not all student loans are created equal. The interest rates vary. Some charge interest while you are in school and others wait until you graduate to start calculating interest. Student loans can be as different as any other financial product. Do your due diligence and compare different student loans. Remember, this is a debt you will be dealing with for a while. The better loan terms you can get, the better off you will be.
And here is another thing: You do not have to stick with loans categorized as "student loans". Student loans are widely accepted as a way to pay for college, but it is not the only way. You might find that you can get a personal loan to cover some of your school costs and that personal loans might have a much lower interest rate and better repayment terms than any student loan you can find.
The point I hope I am getting across is that you do not have to be stuck inside a box just because "that's the way it is". Be open-minded when it comes to covering your college tuition.
Getting a student loan from a credible lender is extremely important. You don't want to get scammed. Loanry is here to help you make sure you're on the right path.
Purchase Items Elsewhere
There is a pretty good chance that shopping on or near your campus for supplies and personal items is going to cost you more than in other areas. Have you ever noticed on vacation that sunscreen, deodorant, or other necessities cost about twice as much as they do at your local store? This is not an accident.
Retailers in vacation spots know that tourists will probably need those items, and take advantage of the fact that they will have to purchase from that store. What are they going to do? Run home and pick theirs up? No, they are going to buy what's available, even if the price is sky-high.
Many college areas are like this, too. The retailers know that students need the items that they sell and that they probably will not travel to a different location to get them. Therefore, they can charge a higher price. This is not the case in every college town, but it does happen in many of them.
The best way to combat this is to purchase your items elsewhere. Take as much as you can with you from home. Every time you go home on break, stock up on what you can. Ask your parents to purchase what they can when the back to school sales are over. Also, shop online. You are bound to find your items much cheaper there.
Skip the Campus Bookstore
You do not have to purchase your textbooks at the campus bookstore. In fact, purchasing your items at the campus bookstore is a huge cost for college students- and an unnecessary one, at that.
Forego the bookstore and buy used textbooks online. Textbook Rush, Knetbooks, Thriftbooks, and Amazon are all excellent websites to get low-cost textbooks on. You can even rent any of the available books or choose to read the digital copy for much less than anything you could buy at the campus bookstore.
Use Delivery
Minimize your transportation costs by taking advantage of delivery. We all know that you can purchase just about anything on Amazon. At the time of this writing, Amazon is offering six months of Amazon Prime for free to students. After that six months, it is only $6.99 per month. That $7 could save you a ton of gas.
Learn to Cook
Eating pizza and fast food all of the time is going to cost you a pretty penny. Save some dough by learning to cook just a few meals. Even if you live in a dorm, you can have a hot plate to help you cook. You do not have to become Gordon Ramsay- just learn to cook enough to keep your food costs low.
Online Courses
As a person who has attended college both online and on-campus, I can attest to the convenience of online courses. If you have the option to take any of your classes online, you should consider it. It often costs much less to attend online courses.
Be careful of the classes you take online, though, as you are not getting all of the benefits- like asking your professor for help. Yes, you can do that with online courses, but it takes time to get a response. If the class is on a subject you normally do well in, you will probably be fine taking an online course. If you struggle with a subject, for instance, math, you should probably attend the live classes.
Talk to the Financial Office
Before you choose a college- before you turn down an expensive school or choose a lower-cost school due- talk to the financial office at the school. Sometimes, those higher-priced schools have more scholarships and grants they can give out than other schools. Some kids have gotten enough assistance from their schools that they end up only paying the tuition of a lower-priced school.
They say, "Don't judge a book by its cover." Well, you also should not judge a college by the "sticker price". You should be more concerned with what is referred to as the "net price". This is the amount of tuition you are left to cover after any grants and scholarships are applied. It does not matter if a college costs $10,000 per year unless you are stuck covering that entire amount.
If, however, your scholarships and grants cover $8,000 of that each year, you only have to worry about $2,000 of the tuition. That amount may be lower than what you would have to cover at your local community college. So before you make any decisions, determine the net price of that school.
Conclusion
You have many options to pay for your college. Except scholarships, there are also and student loans, credit cards for students, etc. Take control of your college costs and your financial future by cutting down where you can and making wise decisions. Doing so can help you avoid or minimize your student loan debt.