Travel Financing to Get You Moving Anywhere

With the fast-paced demands on our daily lives, it is absolutely no wonder people want to get away. We know a vacation will not solve all of our problems, but it sure cannot hurt (Except if don't manage your travel financing). And maybe it can refresh us enough to come home and work on those problems. Sometimes, just taking a breath from our normal routine makes all of the difference. Besides, it is so much easier to see problems and solutions when you are not smack dab in the middle of them.
Finance Your Travel Adventure to Get Anywhere
I am the planner and problem solver in my family and circle of friends. I love helping people solve their problems, but that is easy to do because I am on the outside looking in. When it comes to my own life or home, I am too close to the matter. However, if I can step away, even for a few hours, I can usually come back with a plan. And this is why I am such an advocate for rest and relaxation. So if you are ready to hit the road- or air or sea- let's get to work making some plans.
Get to Planning Your Vacation
One of the most enjoyable things about a vacation is planning an affordable one. Dreaming of where to go, picturing yourself there, imagining the fun time you will have all give you hope to hang on to while you wait for your trip date to arrive. Where do you want to go? There is no shortage of destinations. You can stay in the country or be adventurous and travel across the ocean. You can hit the sunny beach or go hang out in the mountains. Maybe a theme park sounds fun. Whatever the place may be, write it on a sheet of paper now. That is the final destination on your map. Now, we just have to fill in the details to get you there.
Travel Budget
First things first: you have to make a budget. I know it may not be a party for you, but going on a vacation without a budget is a disaster waiting to happen, unless of course, you have limitless funds. You will need to do some research to find out:
How much it will cost to get there. Plane tickets, gas money, boat passage…what will it cost to get you to your destination?
How much lodgings will cost?
How much it will cost to eat the entire time you are gone
What sights and activities are available.
How you will get around when you are there and what that will cost.
How much spending money you should take.
The cost of what you need to take with you.
Anything else you can think of.
Add up your total. Are you willing to spend that amount on a vacation? Will spending that money hurt you in other ways? There are no right or wrong answers. This is strictly about what you are willing to do. If that amount is a bit much, the following section includes some tips to cut the costs down a bit.
Ways to Save on Vacation Costs
The time of year, season, and week you choose to go will affect transportation and lodging costs. If it is at all possible, go to the beach between spring break and when kids get out of school. This is a time when most hotels will not be so full. Here is a little well-known secret for you: the higher the demand, the higher the price. I once worked at a hotel where our prices remained the same pretty much all year round. That is until a snow storm hit and people were lined up in our lobby trying to get lodging instead of being on the road. My boss doubled the room rate because people had no choice but to pay for it. Needless to say, I decided not to stay at that job for long.
The point of that story is that when businesses can get away with charging more, they usually will. If you start your vacation on a Monday and leave on or before that Friday, you will likely get lower lodging rates. Additionally, if you are flying, get on the airline's website and try entering different dates for tickets. This should give you a good idea of when you could fly for a lower cost.
Food
Another large vacation expense is food. It can be tempting to eat out the entire time, but if you cut that down to just dinners, you will knock your costs down. Most hotels have a continental breakfast. However, if you want to sleep in on your vacation, you can always pack a box of Poptarts. Taking or purchasing a few groceries for breakfast and lunch will likely cut down half of your vacation food costs.
Transportation
There is also the matter of transportation while you are there. If everything you want to do is within walking distance, you should be fine. If not, you may be constantly paying for cabs and such. It may be a wiser idea to rent a vehicle while you are there. You would not have to wait on cabs to arrive, and you could hit the market or grocery store for those breakfasts and lunches we just talked about.
Use these tips to cut your costs as far as possible, then finalize your budget.
How Am I Going to Pay?
Now that you have your vacation budget, how are you going to cover it all? There are three basic ways to do it: the old fashioned way of working and saving, boosting your savings through side hustles, or borrowing the money.
Work and Save for It
If you were lucky enough to have your grandparents around, you probably heard all the time that you need to work and save for what you want. Whether you completely agree or not, you have to recognize the wisdom of that generation. If you can be patient, you can enjoy your vacation without a cent of debt. To do this, simply take the total of your vacation budget and divide it by the number of weeks until your target take off date. Can you afford to put that much up out of your regular income? If yes, congratulations! If not, it's okay. You do not have to forfeit yet.
Side Hustles
Side hustles are honestly one of my favorite types of income. You can boost your vacation or other savings through a variety of odd jobs, most of which can benefit you in other ways. For instance, yard sales are great for decluttering your home and making some extra cash. A very important tip here, though, is that when the yard sale is over, take what is left to a charity box. Taking it back into your home is very counterproductive.
Did you know that companies like Hallmark will pay you if you create a card message that they like? A company called Instacart pays you to deliver people's groceries, and you "clock in" on the app when you are available for work. If you are really good at a particular subject, you can tutor online for some side cash. For those who can listen and type fast, companies like Rev and Transcribe me pay you for transcriptions that you pick from their available work.
Just typing the words "work from home" or "side hustles" into your Internet browser will pop up with tons of options. There are even apps for phones that can earn you gift cards to different places, including some travel providers and restaurant gift cards.
Borrow It -Travel Financing
As a last resort, there is always the option to borrow money for your vacation. There are a few different ways to do this.
Ask the Family for a Loan
Maybe your parents or a very loving aunt can front you some money until you get back. This would be a good option is they will do it interest free, or at least really low interest. Asking family and friends for money can be tricky. Make sure to do this under the right conditions.
Use Your Credit Cards
If you have credit cards that have available credit, you can use those to pay for your vacation, but be aware of the consequences. Credit cards, unless they specifically state otherwise, compound the interest on your account until you pay your balance. If you borrow $1,000 for your vacation on your credit cards at a 25% interest rate, you will owe $1250 back. However, that is only if you pay it back that first month. If you instead only pay the minimum payment of $50, next month you will owe a total of $1500 back because you are getting charged interest for last month's interest. That cycle will continue until you pay off the full amount.
Vacation Loans
Vacation loans will likely be a much better option for travel financing than using credit cards. Those are personal installment loans that can be used for vacation-related expenses. This type of travel financing usually comes with a low-interest rate that is fixed into the payment. If we use the same loan and numbers from the previous example, your monthly payments will actually pay off your loan.
For example, you take that same $1,000 out in travel financing with 25% interest, you would still owe a total of $1250. However, if the interest is fixed into the payment and you have a one-year repayment term, you will owe a little under $105 per month. When the year is up, your loan will be completely paid off because the interest is not compounded.
Even better is the fact that most travel finance personal loans do not charge 25% interest. They charge more along the lines of 10%- 15%, but sometimes even lower.
Is a Travel Loan Smart?
Obtaining travel financing in the form of loans can be a smart idea, or an awful one, depending on your situation and how responsible you are. If you can afford your payments and need to build your credit, travel financing with loans is the way to go. If you do not feel you can afford the payments, or you do not think you will be committed to paying it back, you should just save money for your vacation. Loans can improve your credit or destroy it for years to come- which one completely relies on if you make your full payments on time. Make the smart choice concerning your personal situation and income.
How Do I Get Travel Financing?
You can obtain loans for travel financing through brick and mortar financial institutions, or through online travel lenders. Each option has its own problems and benefits:
In-person institutions can take forever. It may only take half an hour, but as you are sitting there going through the application process, it feels like hours. This is even worse if you have something else you really need to be doing. However, brick and mortar institutions in your area are probably trustworthy, and you likely know someone who has gone through that company.
-Online lenders are risky because you are not in front of a live human, so applying with a random lender on the Internet can make you a nervous wreck. If you choose the online route, it is best to go through an unbiased lender finder service that helps you shop for a reputable lender. The benefits of online loans for travel financing are that you can fill out the application in your pajamas at 3 a.m. if that is when you are free. If you are approved, the money will be put into your account by direct deposit.
Loanry is the right place to look for credible lenders for your travel loan. Our partner Fiona selected lenders for you to consider, and if you fill out the form below, you can get offers in a matter of seconds. Try it right now:
What Can I Use Travel Financing For?
Use a personal loan for travel for everything related to your vacation. You can use it to pay for plane or cruise tickets, rental cars, food, lodging, a suitcase, a swimsuit and floppy hat, a new pair of hiking boots or a fishing pole- you get the picture. The key is to be responsible with your travel financing. Blowing all of your loans by the second day of your seven-day vacation is a problem, especially if you have not paid for your return trip yet. Though, I must say that starting a new life in a new city without any money would be quite fun and adventurous if I were single with no children.
Still, being stuck is not fun, so you need to stick to your budget as best as you can. If you just must buy a couple of new outfits, try to keep the price tags on the lower end of the spectrum. Avoid the most expensive shops at all costs lest you be tempted. Many times, the most interesting items on a vacation will be at a little corner bodega or open market. Find out where the locals shop instead of shopping where the tourists do. The locals probably know where to get the good stuff at a much lower cost.
What If I Have Bad Credit?
If your credit is less than desirable, you are not alone. Even better, you are not out of options. There are lenders who will work with bad and poor credit travelers. In truth, however, you will more likely find these lenders online than in your local institutions. There is usually an online lender for pretty much every credit score and grade, and every situation. Again, going through safe online platforms can put lender options in front of you that actually match your situation.
What's Next?
Before you go gallivanting around in paradise, try to have a plan in place for repaying the loan. Do all of the "boring" planning before you leave so that you can truly enjoy your vacation. No one wants to worry about debt when they are trying to enjoy life. And do remember that just because you have the money does not mean you have to spend it.
If you have done all you want to enjoy yourself and you have some money left over, put it away. You can use that for your first loan payment to relieve a little of the burden. The most important thing is to actually repay the loan. Destroying your credit is never worth it. And anyway, if you do not repay this loan, what are you going to do the next time you travel financing for vacation? Repaying your loan can build up good credit with that lender, which might open up more opportunities through them.
Conclusion
It is that time of year to let loose, feel the sun on your skin, and enjoy some fun and relaxation. If that requires you to obtain travel financing, do so responsibly, and go through a reputable source to find a trustworthy lender. Have fun and spend responsibly.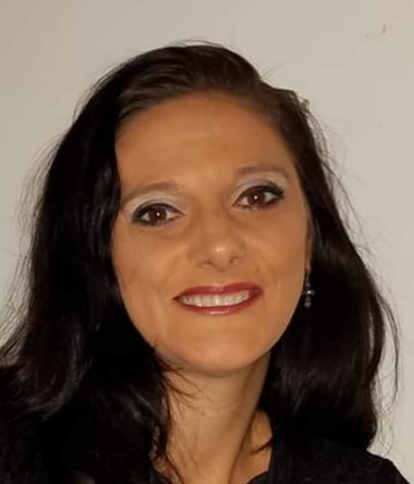 Brandy Woodfolk is an educator, home business owner, project manager, and lifelong learner. After a less than stellar financial upbringing, Brandy dedicated her schooling and independent studies to financial literacy. She quickly became the go-to among family, friends, and acquaintances for everything finance. Her inner circle loves to joke that she is an expert at "budgeting to the penny". Brandy dedicates a large portion of her time to teaching parents how to succeed financially without sacrificing time with their little ones. She also teaches classes to homeschooled teenagers about finances and other life skills they need to succeed as adults.
Brandy writes about smart money management and wealth building in simple and relatable ways so all who wish to can understand the world of finance.