Travel Loans Online As Soon As Tomorrow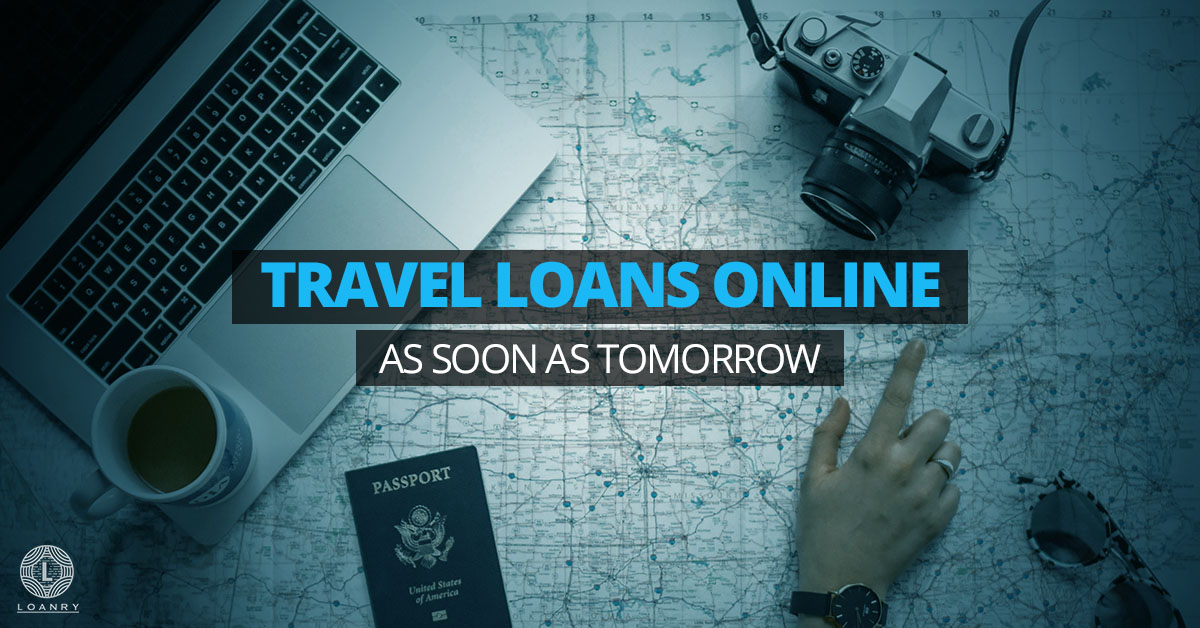 Do you remember the days when your family would always take at least one vacation per year? They may not have been the most extravagant trips, but you packed in the car and went. It seems that families do not do that anymore. No one wants to stuff themselves in a car and drive a few hours while stuck in the back seat with siblings. Modern technology allows us to travel in many other ways, so we do not have to do that anymore. You cannot help be feel as though something has been lost.
Travel costs have become so expensive that many people are not traveling. They cannot afford it. Or they do not want to put a ton of money out for a short trip. They work hard every day and cannot afford to take a break from the pressure of everyday life. The average cost of a vacation is around $1,200 per person. This estimate is incredibly conservative and it adds up fast. For a family of four, the average cost is almost $5,000. Again, that is a conservative estimate. There are not many families of four that can afford that price tag.
Travel Finance Statistics & Spending: Time to get Moving, America
If you are interested in how that might break down, here are some numbers for you to ponder. Food can cost more than $100 per day. That is an incredibly conservative number. Consider that you are eating out for three meals a day. If you wanted to eat fast food the entire time, it would probably be cheaper. You may pay the price in other ways.
An airline ticket costs at least $300, but most likely more. A hotel or other places to stay cost close to $200 per day. You cannot forget the activities. The average cost is around $400. This changes drastically depending on where you are and what you plan to do. In an effort to have some type of vacation, people are obtaining travel loans online.
What Is A Vacation Loan?
First we shared the sad news about the cost of travel and why many are opting not to travel. Some people have decreased the amount of trips they take in a year. Some have opted to taking trips every two years instead to lessen the cost burden. Many have found ways to deal with the rising costs. It is not all bad news. There are some good things to share about traveling today.
Thanks to the internet, we have so much access to a number of things, including discounts and specials. In addition to a broader range of access to special deals, you now have quick access to travel loans online. When considering a trip, be sure to use the internet and search. Search for every possible discount and deal associated with your destination. Some times it is helpful not to have a set itinerary, or date. The flexibility may help you save money.
A vacation, or travel, loan is the same thing as a personal loan. It functions the same way even though it is called a different name. A lender, typically a bank, or credit union, lends you a specified amount of money. You make regular monthly payments for a set amount of time. At the end of that period, the loan is paid in full. There are interest charges added on to the amount you repay. The bank decides to approve your loan based on your credit score and some other factors.
The interest rate tied to your loan is also based upon your credit score. These types of loans are unsecured loans and do not have collateral. In reality, you can use a personal loan for anything you would like. When applying for a loan, the lender asks what is the intended purpose of the loan. You would say for travel. It can be used for transportation, lodging, meals, and activities.
It is important to remember that while you can get travel loans online, does not mean you should. You need to make sure you can afford paying back any money you borrow. Keep in mind how much money you can afford to pay back each month before you take out a loan. If you are not sure, you can use a personal loan calculator. This helps you look at your bills and determines what you can pay each month.
Can I Get Online Vacation Loans?
The short answer is yes. Yes, you can get vacation, or travel loans online. Applying for a loan online is simple. Most online lenders give you a response in about 24 hours. Once they approve you for a loan, the money is in your account the next day. It is a fast way to get the money you need. Travel loans online is a quick way to get the money, however, your credit score still matters. Online lenders still look at your credit score when deciding if they want to loan you money. While it may be easy to apply for a loan, your credit may not make it easy to be approved.
If you are considering travel loans online, be sure you are going through a reputable source. Unfortunately, there are many people out there just waiting to scam others. Do not fall into that trap. It is easy to get excited when you find someone willing to approve a loan for you. Taking a few minutes upfront to make sure this is a safe lender saves you hassle in the long run.
Do your research and find the best online lender for you. Interest rates are likely to be higher through an online lender. It benefits you to read all the fine print. Understand the terms of any loan agreement before you sign the contract. You have to decide if the loan is truly needed before being willing to pay extremely high rates. But you can also find really good deals online, so don't disregard this option right away. If you find a credible lender, getting a loan online may be the best option. Loanry can help you connect with lenders who may be willing to give you a loan. If you're interested in getting offers, start here:
The question you should ask yourself is should I get a loan for my travel? If you can borrow the money responsibly, then it may not be a bad thing for you. You should always consider all of your options before deciding on a loan. That may be your choice in the end. At least you made it with all the information. Going in blindly and getting a loan is not always the best way to handle your finances. A well-informed decision always serves you well.
Can I Get An Online Travel Loan With Bad Credit?
It seems like every time you have a conversation about money, credit score comes up. It literally is the thing that decides everything for you. That three-digit number determines if you are a good candidate to borrow money. The worst part of it is that it does not take much for your credit score to go down. A few late payments, or even a forgotten payment, and your credit score plummets. It is twice as hard to get the numbers to go back up. The first recommendation for you is to know your credit score. You can get a travel loan with bad credit, but it's going to cost you in interest.
Anything below 650 is considered bad. You should also get a copy of your credit report. This lets you see what lenders see. Your credit report could have errors causing your credit score to lower. If you see errors, fix them. This can help increase your credit score. Once you know your credit score, that helps you make your next move. Repairing your credit is always ideal. It helps you in the short term and the long term or takes a long time to improve credit. It is possible. However, it takes a lot of consistent work. If you have a lot of debt, you can begin paying it off. This helps to improve your credit score. You can also decrease your debt to income ratio to improve your credit score.
Before deciding on travel loans online, make sure you know all your options. Do not apply for a loan just because you want to keep up with others. That is a bad reason to dig yourself deeper into debt. If you already have bad credit, you should begin getting yourself out. Taking out a loan for vacation may only make things worse for you. In addition to paying off your existing debt, you should consider saving money. Not only should you save money to have it in the bank, but begin travel savings.
If you really want to take a vacation, consider opening a travel account. You save money into this account specifically for travel. You do not touch it for any other purpose. Once you have the money saved, then you take the vacation. This way you can go on the vacation you desire without increasing your debt.
In addition, saving money instead of taking out a loan ultimately saves you money. When you take out a loan, you have fees and interest. These increase the amount you are paying.
Are There Other Ways To Find Online Travel Finance?
Perhaps you only need to finance a small amount, or a specific item, for your travel. There are ways to do this. One think to consider is a travel credit card. This may be a card that gives you interest free credit for a certain period of time. You can also find a card that gives you points when you use it. Those points can be used for airline tickets. You may get extra points when you use a particular card for travel expenses. You may even find a card that gives you cash back. Shop around and look for a card that is beneficial to you. If you do a little bit of research, you may find something that is more favorable than a travel loan.
Another option available to you is financing just your airline tickets. There are a few companies that allow you to fly now and pay later. There are a couple ways you can go about this. The main idea behind it is, upon purchasing your airline tickets, you finance it through an outside company that pays for the ticket. You then pay back the company.
You typically have to pay it back between three to twelve months. The payments are broken down into two or three payments. Many of these companies do not check your credit. They often have service fees that you pay to the company. However, this allows you to buy your ticket today, fly, and then actually pay for it later. It could be a beneficial alternative to you to travel loans online.
What Is The Best Decision For Me?
You are the only one who can decide that. There are some things to consider that can help you make that decision. Ultimately, you have to decide for yourself. You are the one that has to pay back any money you borrow. That means you are the one that is impacted by not paying it back. You have to make this decision for yourself. There is no right answer for every situation. The best answer for you can change with your situation.
One suggestion is to use a loan calculator. You enter all of your bills into the app. Make sure you do not miss any. You also enter your income, all of it. This helps you determine how much extra income you have each month. This is the amount you can afford to repay to a lender. You should not obtain a loan for more than the money you have to spend each month. It is not the best idea to get a loan for the total amount you have left over. That does not leave room for surprise expenses. That is another situation you do not want to find yourself in. You are opening yourself up to disaster by doing this.
You should keep in mind that the money you are borrowing is for a vacation. One must decide if you really want to put yourself further into debt for a vacation. Vacation should be about making memories, but not at the expense of your financial stability. You also should not borrow the money so you can keep up with your friends. Trying to keep up with other people can set you on the track for a deep hole of debt. Borrowing the money means that you have to pay it back. Do not lose sight of that fact.
How Can You Use a Personal Loan for Travel? | Loanry https://t.co/9jJXGIwvM5 @KAYAK

— Loanry.com | Loan Shop ? (@LoanryStore) March 23, 2019
Conclusion
Once you have decided that you want to take a vacation, you have to decide what is next. You know the cost of a vacation has gone up, but you are willing to take the plunge. You also know that along with the cost increase, the ability to save money has also increased. One does not want to let the cost increase stop you from enjoying life. Realize life is short and it is meant to be lived.
However, that does not mean you have to go deep into debt to do it. Find balance between living your best life and having the money to live a long life. You have many options available to apply for travel loans online. Try to save money before planning the trip. You can look for ways to save money planning and during your trip.
It has been said before and it is best to hear it again. No one can tell you the best option for you. You must decide that for yourself. Be honest about what you can afford. Know how much you are willing to spend for a vacation. You have to understand that travel loans online put you further into debt. The first thing you should know is how much the trip will cost.
You should write down line by line how much the trip is going to cost. This way you know how much each part of your vacation is going to cost. You also know how much money you need. You can also determine if the vacation is going to cost too much.
Next, know your credit score and consider if you are eligible for a reasonable loan. Before doing anything else, determine if you can afford to pay back a loan. If the answer is no, stop here. You do not want to apply for a loan that you already know you cannot afford. This puts you in a terrible place financially. You do not want to go deeper into debt for a vacation that is not necessary. Consider your options carefully.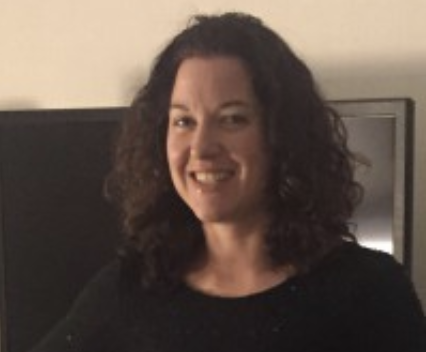 Julia Peoples is a long-time business manager focused on providing decision making assistance to the public. She works with people at key points of their lives who are making important retirement and financial decisions. She has had many articles published that educate the public on sound financial decision making.
Julia writes for those who are working towards financial freedom or a better understanding of how finances work. She has shared her financial insights with individuals on a one on one basis for years.