7 Money Mistakes to Avoid When Planning your Wedding Day
Financing a wedding is not really plain sailing. The average American wedding costs about $39,000. This has seen a good number of wedding couples borrowing $11,000 on average to finance the perfect day. Unlike in the past, weddings today can cost an arm and a leg. Although modern life brings with it great financial demands, many people still dream of having the perfect wedding. One that will remain the memories of their guests. As such, people are increasingly turning to lenders to find the money they need to make their big day a success.
Just like with any other type of loan, borrowers must have the right information in order to make conscious and informed decisions. While getting a loan for a wedding is not a problem in itself, taking out the loan without taking important factors into account can get you into financial trouble. Whether you plan to pay for the wedding from your pocket or take out a loan, here are a few things to know about financing a wedding.
7 Money Mistakes to Avoid When Planning Your Wedding
Regardless of the source of money for financing a wedding, it is critical that resources are used in the best way possible. This will go far in not only ensuring that the event is a success but also minimize the chances of taking out a marriage loan to consolidate debt. Below are a few money mistakes wedding couples should avoid when planning their wedding.
1. Not Having a Budget
Just like with planning any other event, it is critical that you have a budget that will help you in knowing how much is required and how it will be spent. However, a good number of couples go through the process without coming up with a budget. Failure to create a budget may see you spending too much in one area and skimping through important things that you care about. You may also end up spending much more than you can afford, a factor that could get you into debt. Creating a budget will help to ensure that you are happy on your wedding day and the period afterward.
How Do You Create a Budget For Almost Anything? https://t.co/GRFPIBlA6t #Budget2019 #Budgets #PersonalBudget @EveryDollar

— Loanry.com | Loan Shop ? (@LoanryStore) August 4, 2019
2. Underestimating the Cost of an Outdoor Venue
A good number of people choose to have an outdoor wedding since they consider this to be the less-expensive option. However, this is not necessarily true. It is important to factor in all the costs that you are likely to have if you settle on this option. These will include paying to use the property, renting chairs, bathrooms, tents, lights and maybe heaters or fans. The most critical thing is to ensure that any additional items that you will need are accounted for. This will help to minimize the chances of your budget being caught off-guard.
3. Waiting Too Long to Have the Money Talk 
Proper financial planning for a wedding requires the input of both parties. This means that the couple should strive to ensure constant and effective communication, especially when it comes to money matters. Waiting too long before having the money talk may result in a wastage of money or spending in non-priority areas. In the end, a couple may end up looking for money to ensure that everything is paid for. This is one of the reasons why couples that had not intended to take out a wedding loan end up in debt after the wedding.  
4. Spending Too Much Money on the Dress
This is a common issue when it comes to brides. Part of financing a wedding successfully involves balancing expenditure to ensure that all areas are allocated enough resources. This means that while the bride may want to look their best on their special day, they have to be realistic when it comes to the dress they want to buy. Besides the cost of purchasing the dress, couples should factor in the extra costs that come with it.
5. Inviting Too Many Guests 

Weddings are meant to be happy and festive events, making it understandable when couples want to share their happiness with a large number of people. While there is no problem in inviting loved ones to come and celebrate with you, you should always have your budget in mind. The larger the number of guests, the more you will have to spend to keep them happy and entertained.
6. Trying to Go it Alone
Today, weddings have become expensive affairs, with couples requiring a substantial amount of money to organize the perfect event. One of the mistakes that people make is trying to go it alone, without help from family and friends. Instead of spending so much only to end up in debt or financial struggles after the wedding, it would be wise to accept any help that your loved ones offer.
7. Forgetting to Focus on What Is Important
While this may not have an impact immediately, it is a mistake that could seriously affect relationships for years to come. People who are looking to get married should remember that beyond the wedding, they will be starting a life together. There is no doubt that the sticky topics that weddings stir up are bound to create tension between different parties. However, rather than focusing too much on money issues, it is important to be nice to each other to ensure the health of the marriage.
While you may have the money to finance a wedding, the importance of working with a financial advisor cannot be denied. It is important for couples to remember that there is life after a wedding and honeymoon. This means that there is always a need for long-term financial planning to ensure that the union does not suffer under the weight of a loan for marriage.
What Is a Wedding Loan?
Figuring out how to finance a wedding is one of the most stressful parts of planning the event. The good news is that starting early can help to reduce the frustration associated with the process. While taking out a loan for a wedding will ensure a successful day and let you repay the money over time, it is important to understand what these loans are.
A wedding loan is simply a personal installment loan that is used to pay for wedding expenses. As a personal loan, it has a specific term and is designed to be paid back in equal monthly installments. The interest rates on these loans can either be fixed or variable, depending on the terms of the loan.
In case you have already budgeted for various wedding expenses but do not have the cash to make immediate deposits or bills upfront, a loan can help you in financing a wedding. Today, consumers have numerous options to choose from when it comes to wedding loans. However, this also requires that one takes their time before taking on the related financial responsibility. This is particularly important for people with bad credit looking for wedding loans for bad credit since some lenders have predatory practices.
Types of Wedding Loans
Since wedding loans are technically just normal personal loans for wedding expenses, there are different types of loans that borrowers can go for. It is critical to ensure that the loan you apply for and take out is in line with your budget and will help meet your needs. Here are some types of wedding loans:
Unsecured Personal Loans 
These loans are supported by the borrower's creditworthiness instead of collateral. The loans provide for a flexible way of financing a wedding.
Secured Personal Loans
Just as the name suggests, these loans are supported by collateral. These are financial assets such as a car, a home, or stocks. The assets can be used as payment in the event that you do not pay back the loan.
Fixed-Rate
With these loans, the interest rate does not fluctuate over the entire term of the loan. This allows for proper planning on the part of the borrower.
Variable Interest
Unlike fixed rate loans, the interest rate charged on these loans varies depending on changes in market interest rates.
Bad Credit
People who have poor credit and cannot access the more conventional loans can still apply for a marriage loan. A bad credit wedding loan is designed to cater to this market segment.
Signature Loans
Also known as a character loan, these personal loans are usually given in good faith. They are supported only by the borrower's signature and their promise to pay.
Anyone interested in financing a wedding using a loan should familiarize themselves with the options available. At the same time, you should establish the type of loan that you qualify for.
Pros and Cons of Wedding Loans
If you are thinking of taking out a loan for the purpose of financing a wedding, it would be important to look at the advantages and disadvantages of doing so.
Pros of Wedding Loans
If you are successful in approaching and convincing wedding loan lenders to provide you with the financing you need, here are some of the advantages you may enjoy.
In most cases, the interest rates charged on wedding loans are lower than most credit cards

The low can free up your cash flow to allow you to handle your expenses with less strain

Responsible use and repayment will allow you to improve your credit score

Predictable interest rates and fixed payments make it easier to manage your budget

Extra funding lets you have a fabulous wedding and pay back the loan over time

Getting a loan to finance a wedding at the lender's site is quick and safe
Cons of Wedding Loans
For all the advantages associated with financing a wedding through a loan, the decision is not without some downsides.
The associated fees can be costly

Some of the loans have prepayment penalties

Defaulting on the loan can damage your credit score and result in more fees

A loan can encourage you to spend much more than you had planned for. This may include taking wedding ring financing for bad credit, leading to more debt
Types of Wedding Loan Lenders
Apart from knowing the different types of wedding loans for financing a wedding, it will help if you familiarize yourself with the various types of loan lenders. This will not only allow you to know where to turn to when in need, but also make it easier to make comparisons.
Banks
These for-profit institutions make their money by selling products to consumers. If you are looking to finance a wedding and want a convenient and fast approval process, you should consider applying for a loan from a bank.
Credit Unions
Unlike banks, credit unions are non-profits institutions where account holders are considered to be members as opposed to customers. Credit unions offer comparatively lower interest rates and provide personalized attention to members.
Peer-to-Peer Lenders
People looking to take out a loan for marriage can also work with peer-to-peer lenders. This option has a different lending structure that allows borrowers to connect with individual lenders directly. Peer-to-peer lenders are convenient and a good alternative to payday loans and credit cards.
Online Lenders
Today, there are more online lenders than ever before. Apart from the convenience of being able to apply for a loan from the comfort of your home, online lenders also have fast and easy approvals. If you're looking for a way to finance your wedding, you should definitely consider recommendations by our partner Fiona. Put in your information, and you may get the best loan offers for you. Start here:
Factors to Consider Before Getting a Wedding Loan
It can be very frustrating when your application gets rejected by wedding loan lenders, especially if you have limited time to the designated day. This is why you should ensure that you have everything in place before applying for the loan. Here are a few things you should consider before taking out a loan for financing a wedding.
Credit Score
One of the factors that lenders look at to determine whether you qualify for a loan, how much you qualify for, and the terms they should offer is your credit score. Generally, you are likely to get a loan faster and more easily if you have an above-average credit score. This is why it is important for consumers to work to improve and maintain their credit scores constantly.
Debt to Income Ratio
You can get this ratio by dividing your monthly debt payments by your gross monthly income. This ratio is important because it allows lenders to determine whether you are able to manage the monthly payments associated with the amount you want to borrow. Most lenders will want you to have a debt to income ratio lower than 35%.
Employment History
When it comes to your employment history, lenders will look at several things. Borrowers are likely to be approved if they have a high income, work for a big company, and have a full-time job. It is also important to note that lenders consider a person who does not switch jobs frequently as having stable employment.
Credit History
Most lenders will want to know if you have carried revolving or non-revolving credit. They will look at the amount of each loan as well as your credit card limits. Other factors that will be important to lenders are whether you repay your loans in time and if you have had cases of foreclosure, bankruptcy, or other negative marks.
Financing a wedding to ensure it is a success is no mean feat. As such, you should consider different options when thinking of how to finance a wedding.
Getting a Wedding Loan with Bad Credit
Although having bad credit will make it difficult to find a loan for financing a wedding, it does not make it impossible. People with poor credit can also get a loan to pay for their big day. However, since the interest on the loans is likely to be higher, it is always advisable to avoid such loans whenever possible.
There are certain lenders who offer bad credit wedding loans. In case poor credit is getting in the way of your successful wedding, you can consider taking out these loans. However, you should be prepared to pay high interest on the loans as lenders will consider you to be a high-risk borrower.
To increase your chances of getting a loan you can consider taking certain steps. These include putting up collateral, getting a co-signer, and paying down existing debt. Another way to make the process of getting wedding loans with bad credit easier is to work with a third party that is not in the loan business. Such companies will not only make it fast for you to find a lender but also connect you with reliable lending companies.
As much as it is possible to access loans with bad credit, the long-term solution would be to work on improving your credit score rating early on. Regardless of whether you will need a wedding loan or not, focusing on the best practices for better credit scores will allow you to start a whole new life.
How to Plan Ahead
With the stress and frustrations associated with planning a wedding, it is important to put in place strategies to make the period more bearable. This is especially true when it comes to financing a wedding, whether you have enough money at hand or will take out a wedding loan.
Make a Budget
The first step when it comes to financial planning is to make a budget. This will involve creating a list of all the items and services you will need and their prices. A budget will give you an idea of how much you will pay for the wedding of your dreams.
Start Early
When it comes to weddings, doing things at the last minute can mess up a day that would have otherwise been happy and beautiful. This is why wedding couples should start planning early enough to allow room for delays and making adjustments.
Keep Track of Expenses
In addition to making a budget, it will only be wise to stick to it. With the numerous bills that you will have to pay, keeping track of expenses will make it easy for you to monitor what is going out.
Look for Bargains
If you start planning in good time, you will have enough time to shop around and look for bargains. Such deals can save you a lot of money in the long run, making it easier to plan for how the wedding will be financed.
Accept Help from Friends and Family
You do not have to do everything alone. There will be friends and family members who are willing to help. Instead of taking on debt, you can accept both financial and non-financial support from your loved ones.
Work With a Financial Advisor
Since you will have to think of your future beyond the wedding, you can consider working with a financial advisor to help you put a financial plan in place.
Before thinking about a loan for covering wedding expenses, you should get creative as a way to cut down on expenses. Since most bad credit wedding loans can have predatory characteristics, this will help you save money both in the short and long term.
Finding the Right Wedding Loan
Once you have made the decision to take out a loan for financing a wedding, you will have to think about finding the right wedding loan. Considering the numerous loans you can apply for, here are some factors you should be mindful of if you are to get the right loan.
The interest rate plays a central role in determining the cost of borrowing. As such, borrowers should ensure they look at the interest rate offered on the loan. This will help them to calculate whether they will be able to afford the loan.
In addition to the interest rate, it would also be important to find out whether there are additional fees and charges. Rather than relying on what the lender tells you, you should go through the fine print to make sure the loan is right for you.
Once the amount you borrow hits your account, you will need to start paying it back after some time. In order to plan properly, you have to know the structure of the scheduled repayments. Even as you do this, you should keep in mind that the period after the wedding brings with it a new set of responsibilities and challenges.
One of the best ways to determine whether the loan you intend to take out is right for you is to consider your needs. Look at the loan amount you need and calculate whether the loan will help you have the wedding you have always dreamt of. However, it is important to be yourself and avoid getting into debt that will bring frustrations and financial trouble.
You will also have to decide whether to finance wedding with a secured or unsecured loan. The choice you make will depend on factors such as your financial circumstances and the urgency with which you need the money.
There are different loans for a wedding available in the market today. However, you should ensure that you are making the right decision before taking out any loan.
Tips for Saving Money on Your Wedding
Even as you look at the different options when it comes to financing a wedding, you should also think of ways to save money. There are many ways to do this, especially if you choose to be flexible about the options available. Here are some tips to help you save money as well as the stress associated with thinking about how to pay for a wedding.
In case you are working with a tight budget, you can consider renting or buying a used wedding dress. You can also borrow from a friend or family member.

Instead of spending a lot of money to pay for a commercial venue, you can ask a loved one to host the wedding at their home. Saving money may also require that you choose an unpopular time of the year for your wedding.

Other great ways to save money would be to create your own invitations and keep the cake pretty simple.

Rather than inviting thousands of people, fewer guests will help you achieve an intimate setting.
Looking out for deals and bargains is also a great way to avoid extra costs. This can be a great alternative to taking wedding loans for poor credit.
Conclusion
Weddings are happy occasions and everyone dreams of a perfect wedding. While there are many different options for consumers looking for loans for a wedding, starting early will see you coming up with more creative ways of financing a wedding. However, if you find yourself in a situation where getting a loan for a wedding is inevitable, you choose the one that works best for you. We make it easy for consumers to find lenders easily and quickly when they need a loan. If you are looking for a wedding loan, kindly consider working with us for a hassle-free borrowing experience.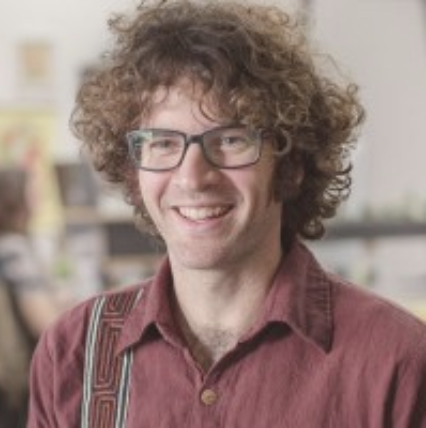 Cole is a personal finance research analyst and writer with extensive experience in building and maintaining a corporate brand utilizing both qualitative and quantitative methods. Cole has written on a diverse range of topics including financial planning, cryptocurrency, commercial real estate, and tax strategy. A graduate from Drexel University, Cole seeks to demystify financial borrowing and help individuals achieve financial freedom.